Finally it was snowing!♥ I paired this baseball jacket with a girly tutu. To make it more sporty I'm wearing it with Zara sneakers.
The inspiration came from Frassy's style – she's amazing! I love her blog. She often mixes the girly skirts with sneakers and jackets (1, 2, 3).
Végre esett a hó!♥ (és nem, nem fáztam! :)). Egy baseball dzsekit a fekete tütüszoknyámmal kombináltam. A Zara-s tornacipőmet húztam fel hozzá.
Az inspirációt Frassy stílusa adta. Imádom a blogját! Gyakran párosítja a csajos, fodros szoknyáit sportosabb dzsekikkel, tornacipőkkel (1, 2, 3).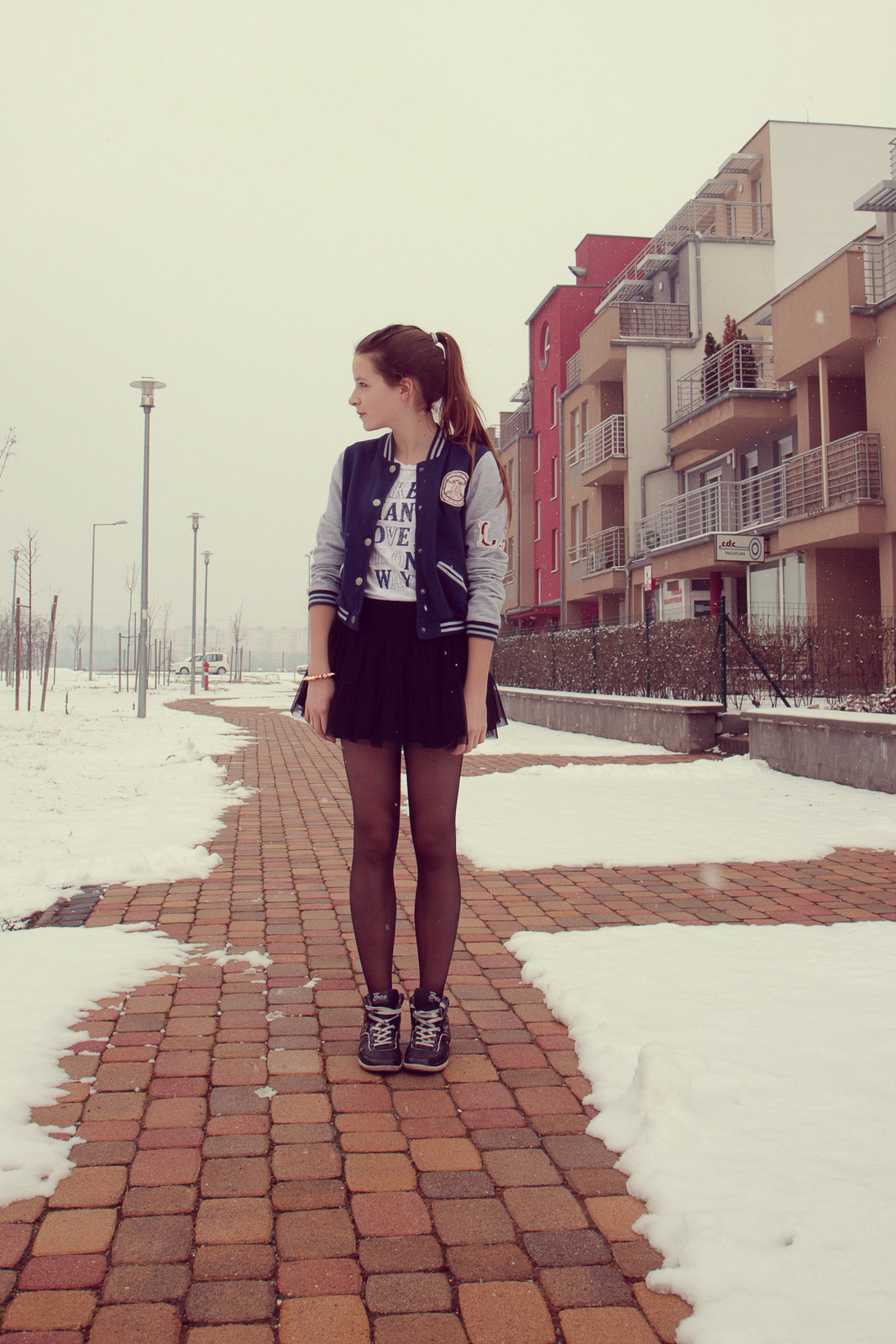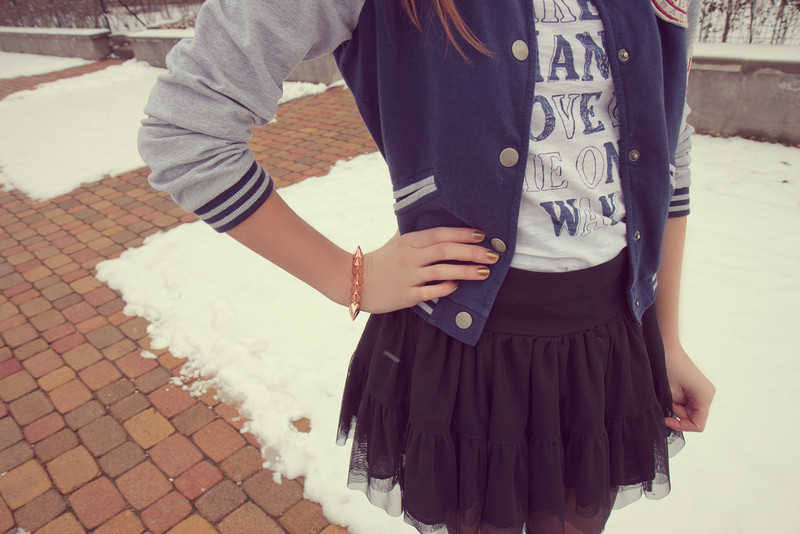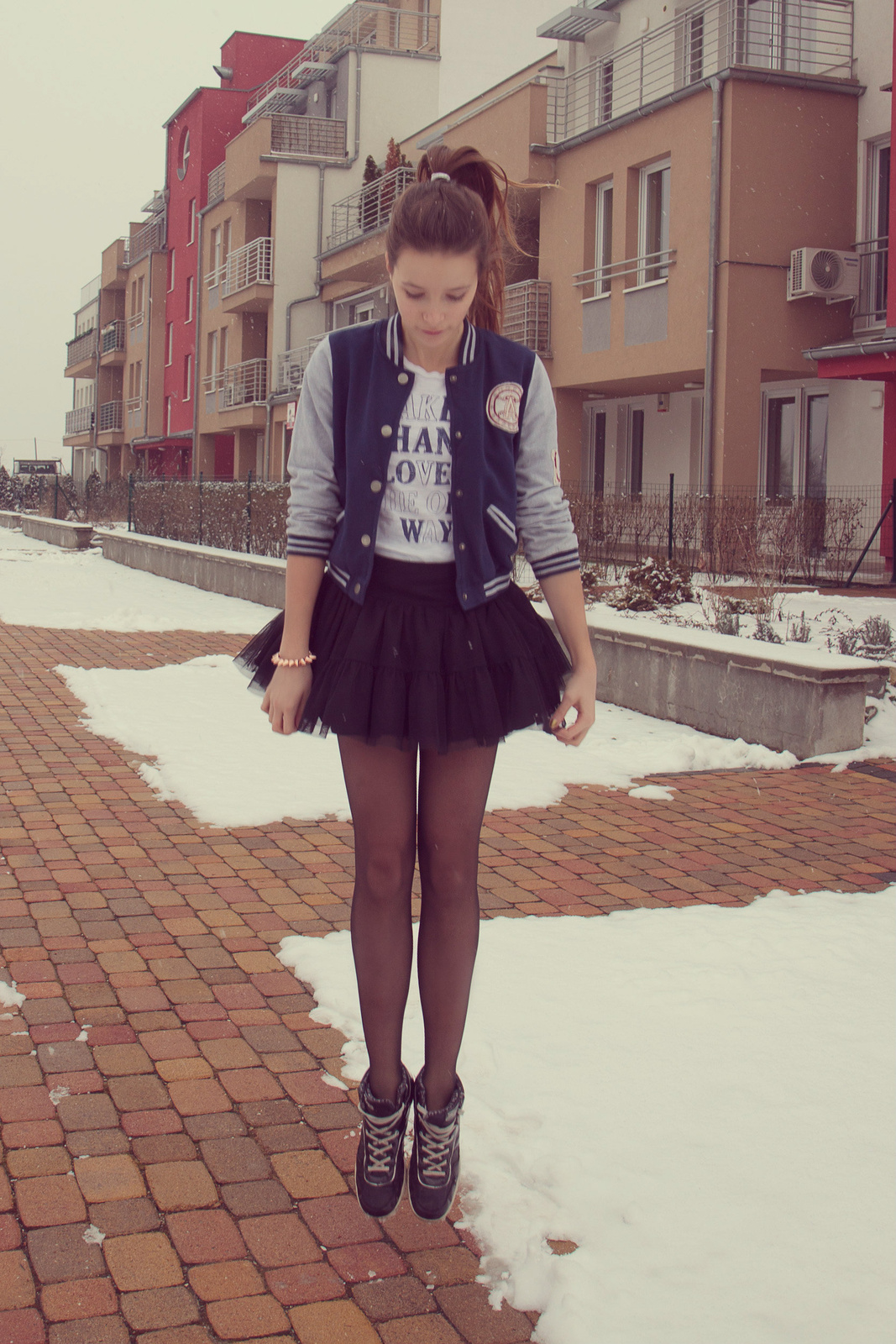 baseball jacket: New Look / white T-shirt: H&M / shoes: Zara / stockings: Calzedonia /
tutu: New Look / studded bracelet: Claire's