In the past few days we had dull and grey weather, no sun at all, very boring! That's why I wanted to wear something bohemian.
My choice was this pale pink puppy dog cardigan with layered lace (there's a light pink lace top under the black lace blouse), tutu skirt, dotted stockings and my favourite glittering oxfords. This outfit is a little bit elegant but more girly and romantic. The shoes make my set glamorous.
Az elmúlt pár napban szürke és unalmas volt az idő, ezért szerettem volna valami érdekesebbet viselni.
Ezt a kutyusos kardigánt két réteg csipkével (alul egy rózsaszín top, fölötte egy fekete galléros csipkeblúz), tüllszoknyával, pöttyös harisnyával és csillámló oxford cipővel vettem fel.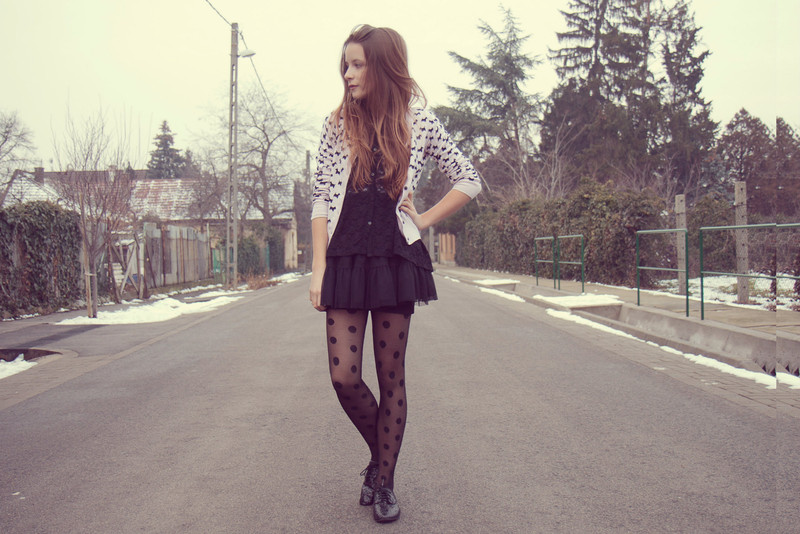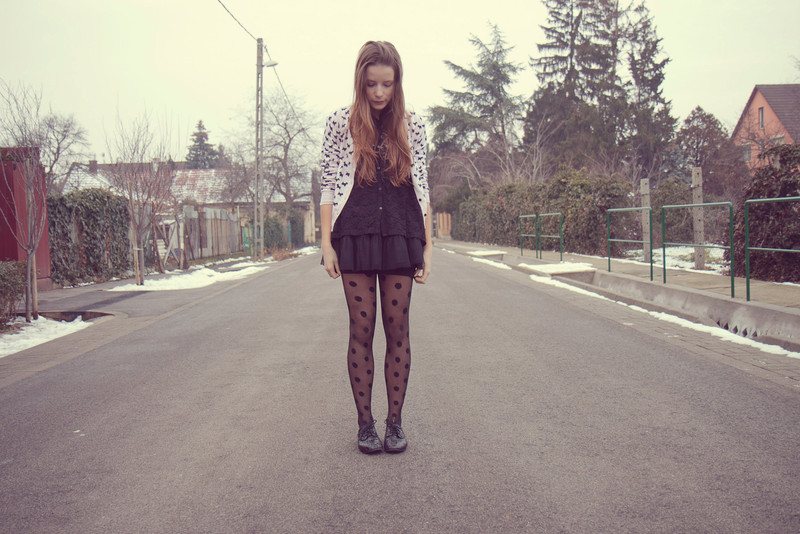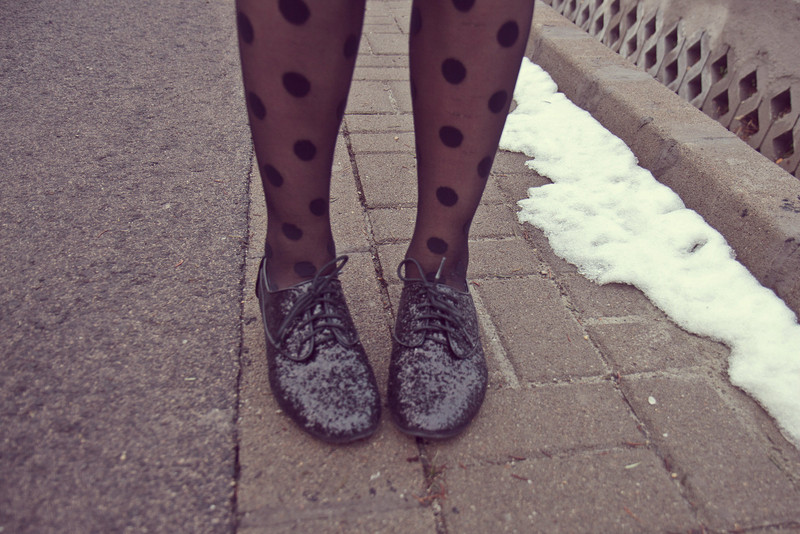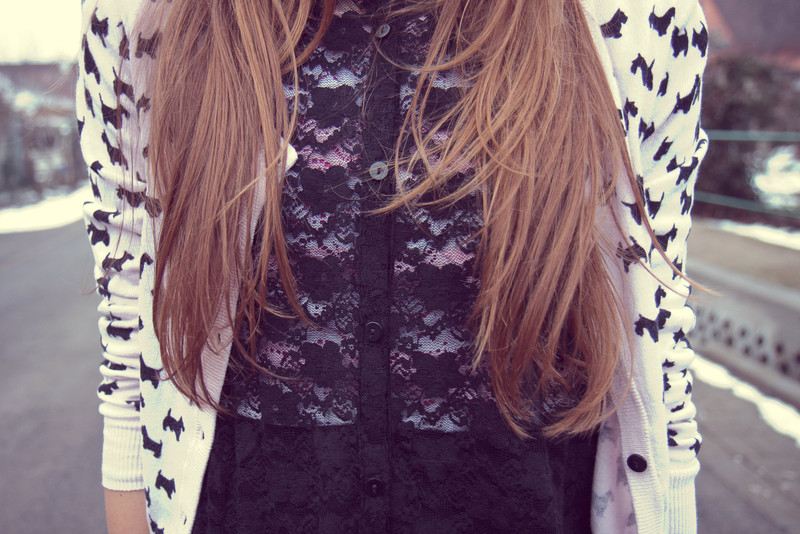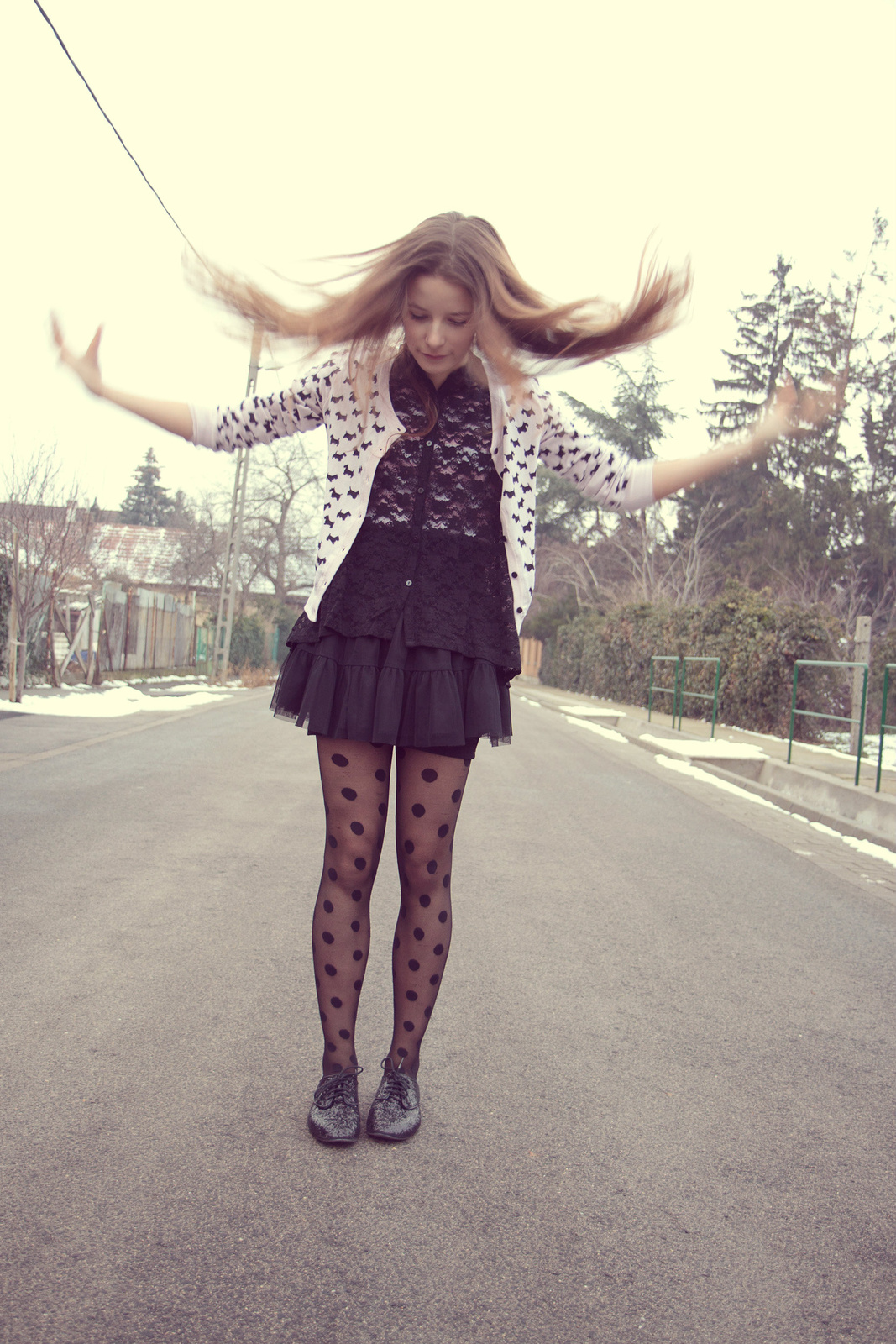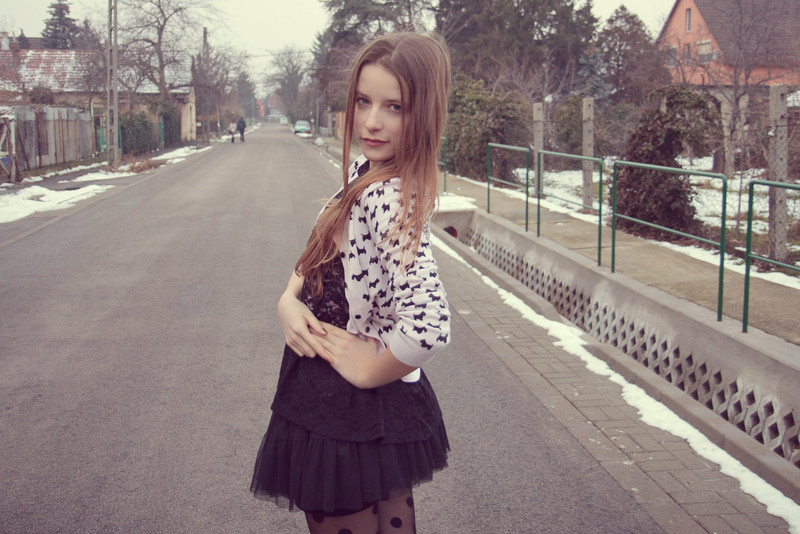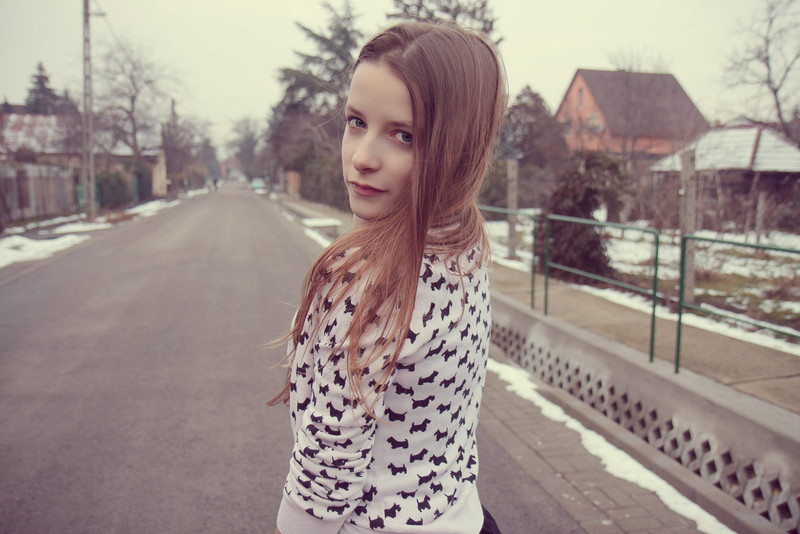 cardigan: H&M / black lace blouse: H&M / light pink lace top: Bershka / tutu skirt: Generation /
black skirt: Pull&Bear / glittering oxfords: H&M