The idea of my country style outfit arose from that I found my mum's old boots. It was really hard to put them on (my feet are bigger then my mother's). :) I'm wearing them with my favourite lace top which makes this set more modern and youngish.
I tried the famous Julija Timosenko's hairstyle – this milkmaid braid.
We took these photos near the forest.
A folklór stílusú outfitem ötlete úgy jött, hogy megtaláltam anyukám rég nem hordott csizmáját a szekrényében. Alig jött rá a lábamra, de azért nagy nehezen csak felküzdöttem. :) A csipke felsőmmel kicsit fiatalosabb, modernebb hangulata lett, de mégis úgy gondoltam, kipróbálom hozzá a Julija Timosenko (volt ukrán miniszterelnöknő) által pár éve divatba hozott 'tehenészlány hajfonatot'.
A képeket az erdő szélén fotóztuk.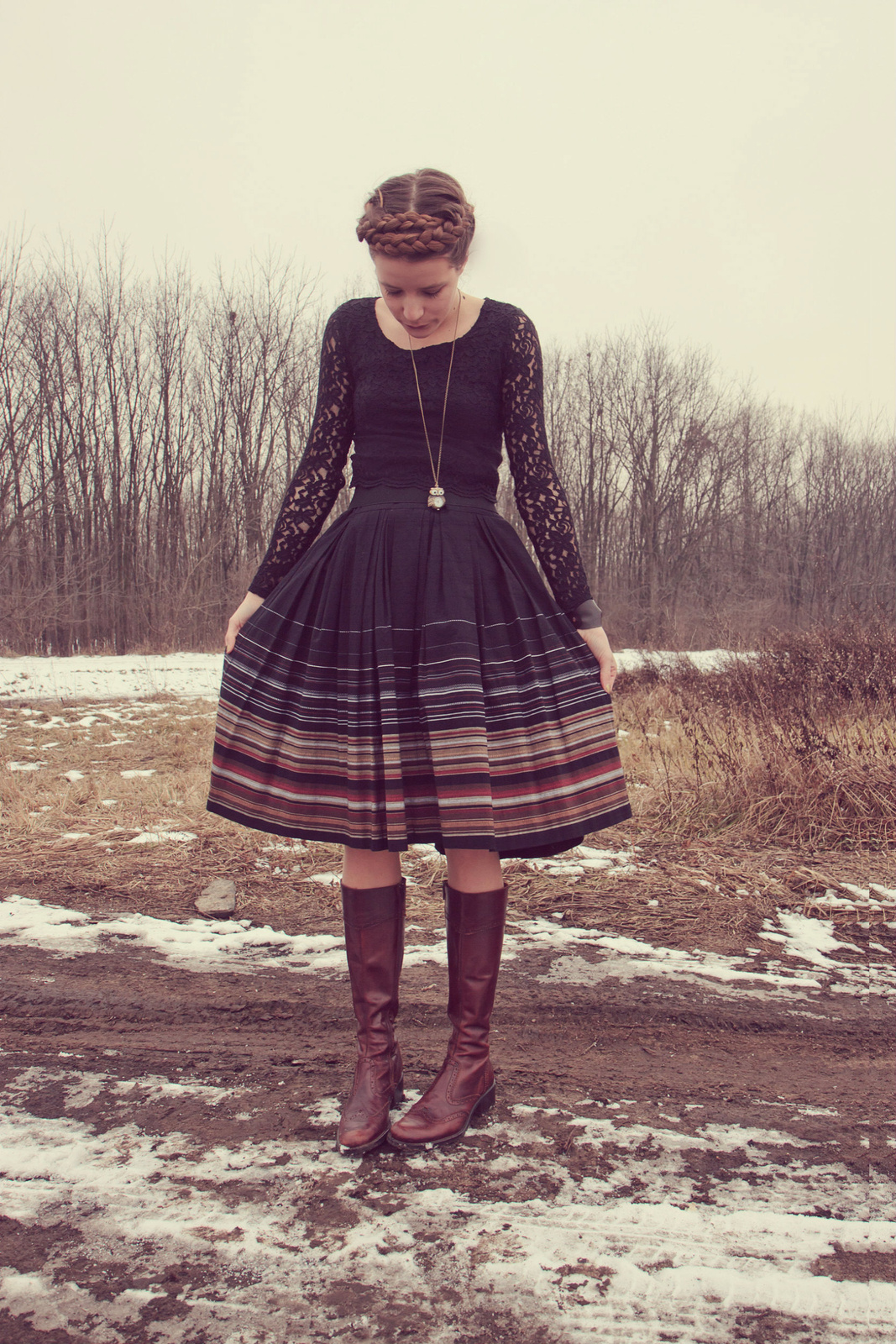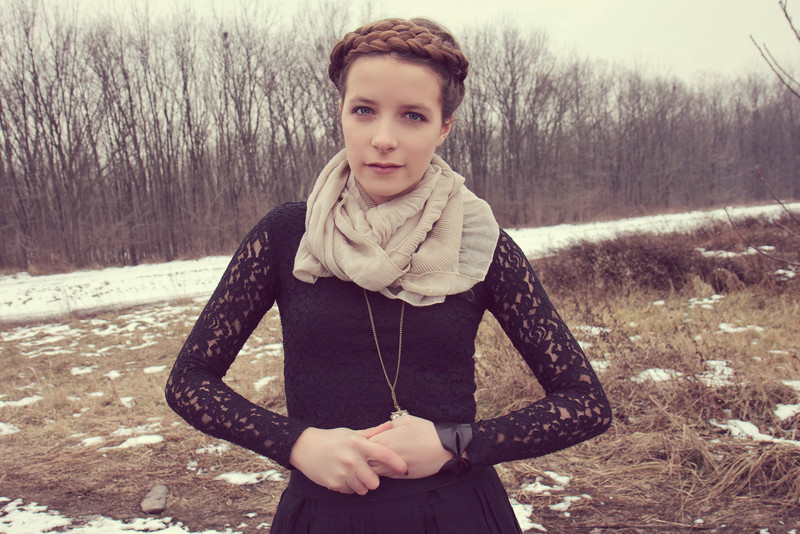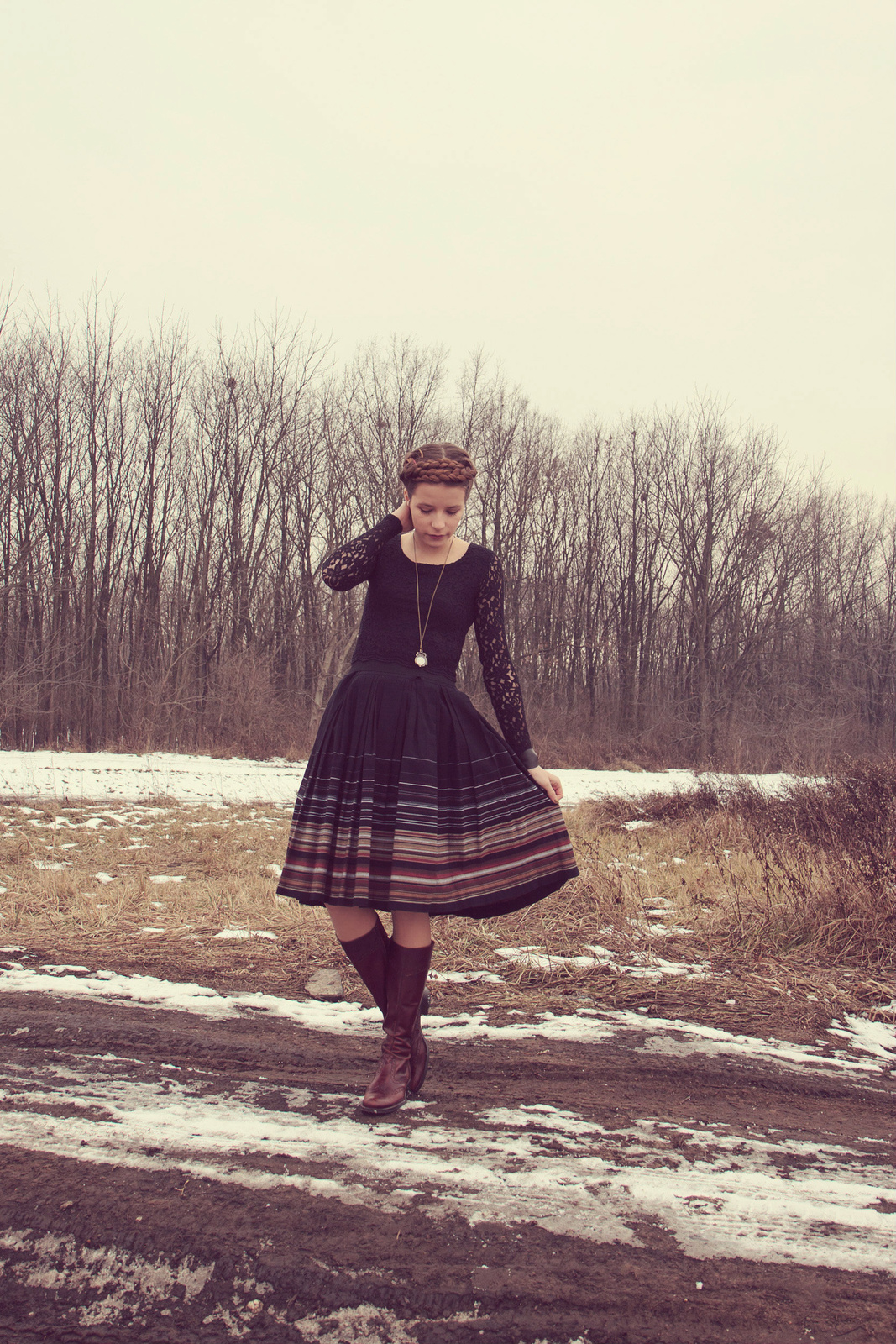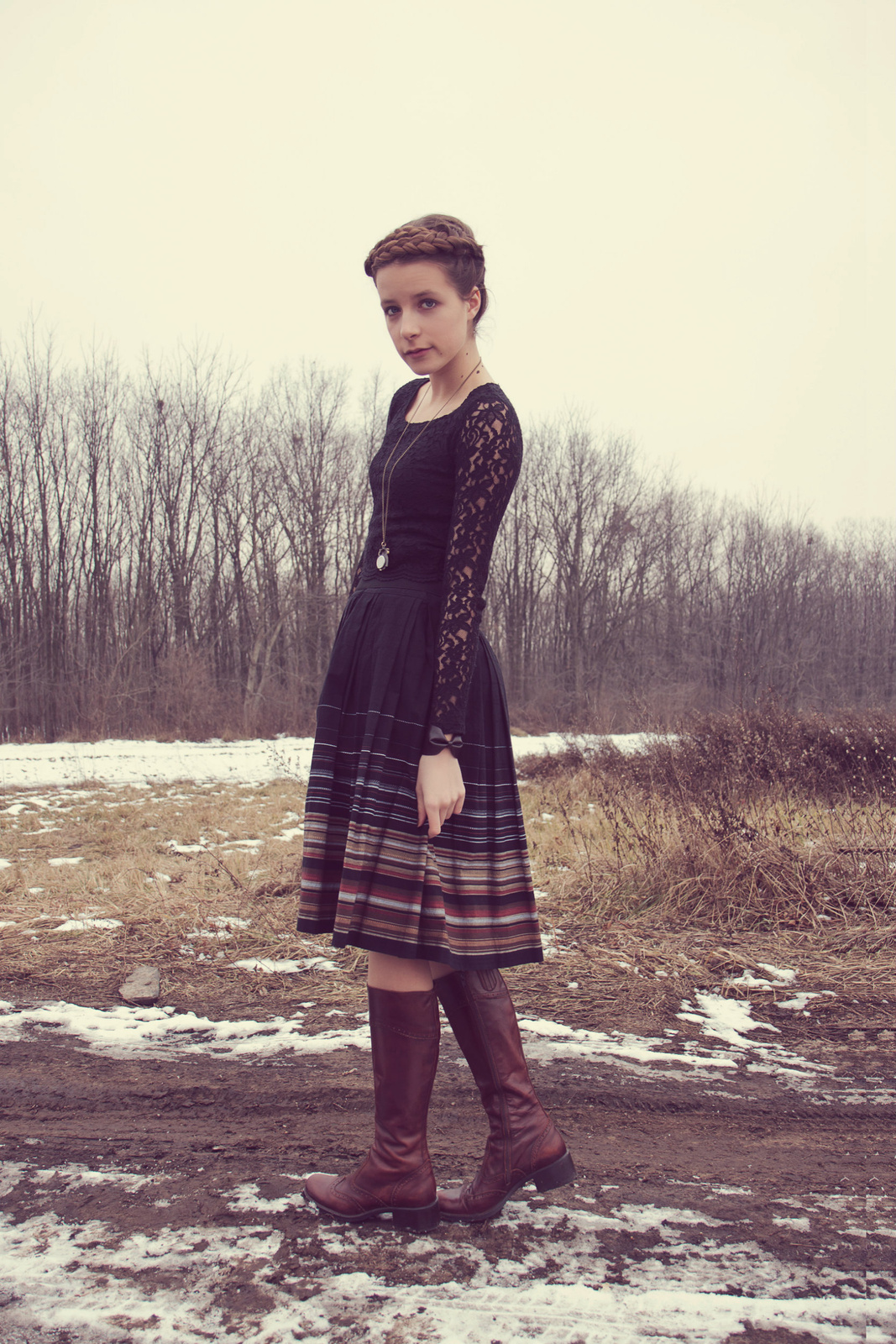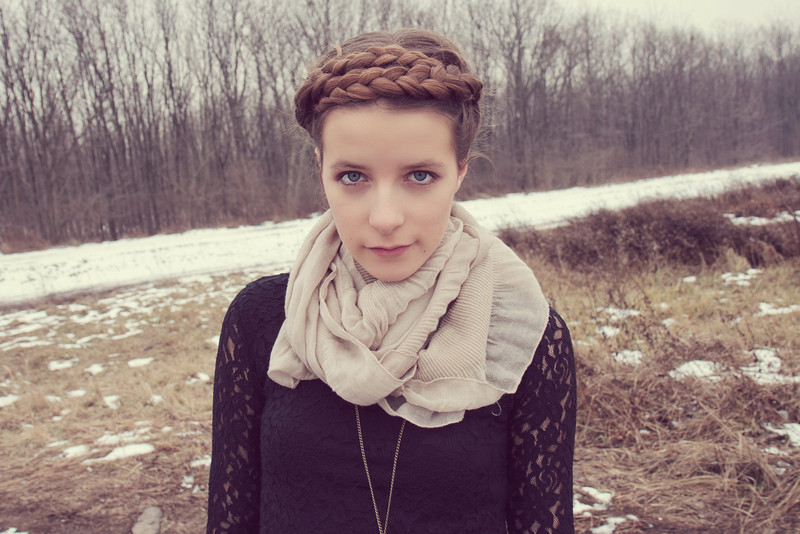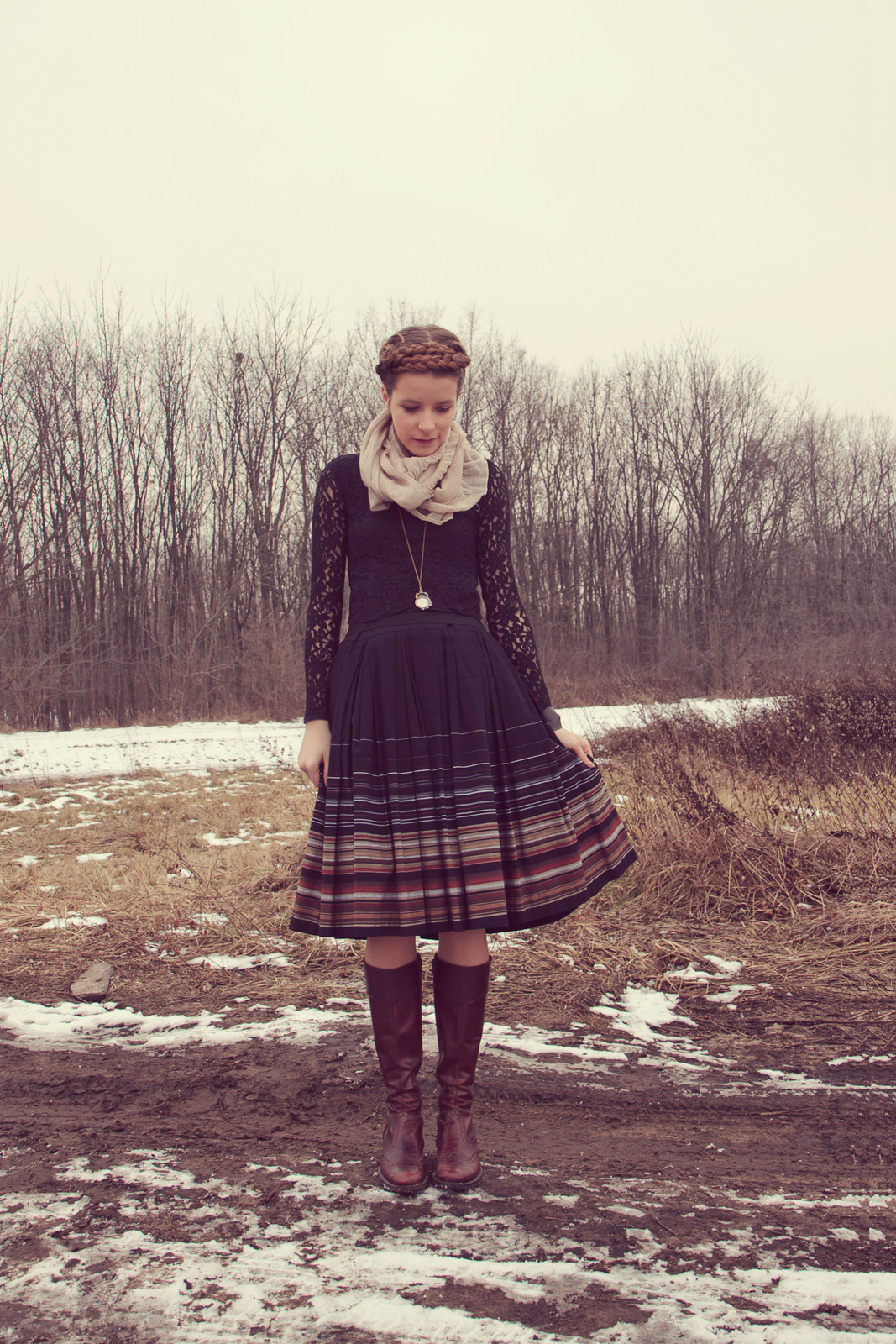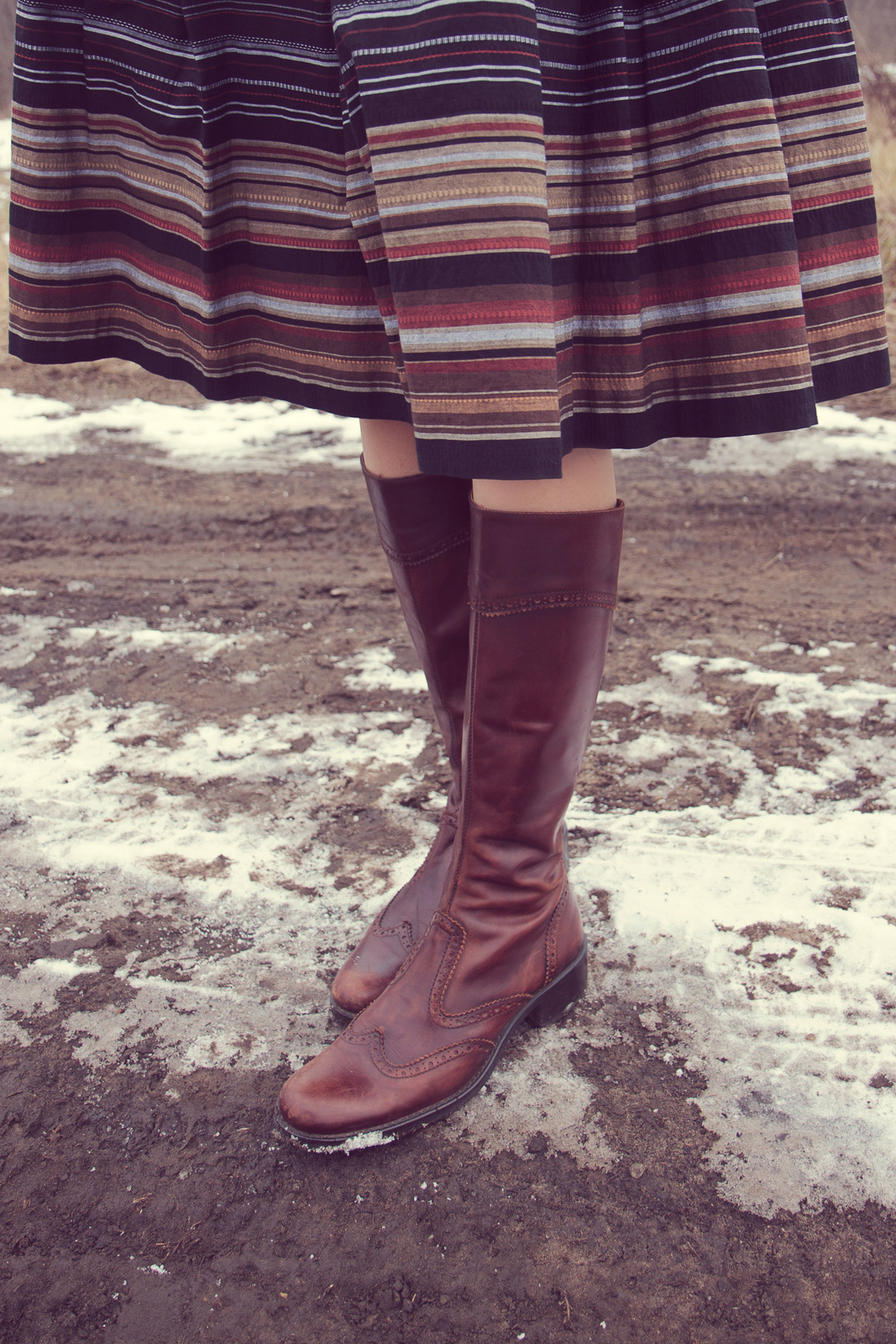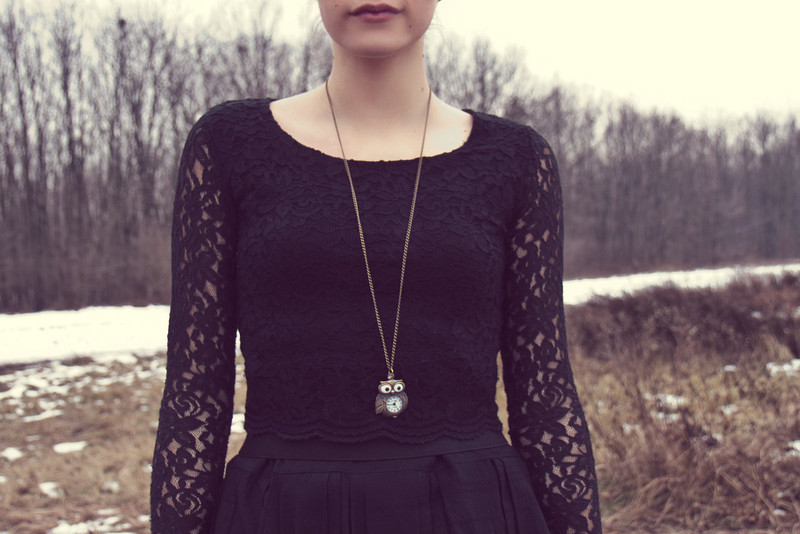 lace top: H&M / long skirt: Promod / necklace: Shana / boots: from Madrid – my mum's /
scarf: H&M / bracelet: I got it from my BFF – she made it