Finally it's Friday!♥
Today's outfit is a layered style, too. I'm wearing my new knitted peach sweater, floral print dress, and black skirt. My black boots are forever, I love to use them for all of my outfits. Maybe I'll die with them.
This hat is one of my favs, I bought it for 700 HUF (~3 $), and I'm so proud of that good deal.
To wear something burgundy on my legs I put on my Calzedonia stockings.
Végre péntek!♥
A mai outfitem ismét 'réteges'. Az új kötött barackszínű rövid pulcsim alá egy virágos blúzt vettem fel. A cipő a szokásos, szerintem ebben fogok meghalni 90+ év múlva is, egyszerűen minden ruhámhoz jól megy. :D A sapkámat is imádom, ezt is láthattátok már jó néhányszor. Pár hónapja vettem, 700 Ft-ért leárazásban.
Fekete szoknyát és hozzá bordó harisnyát húztam.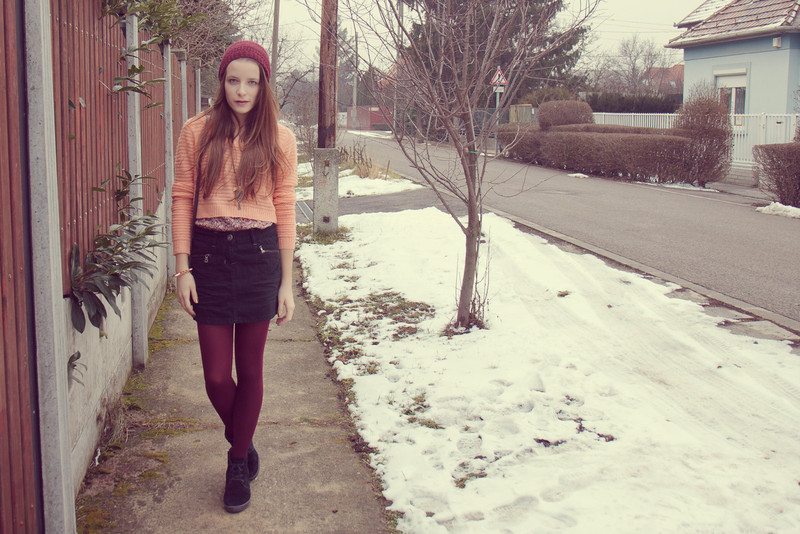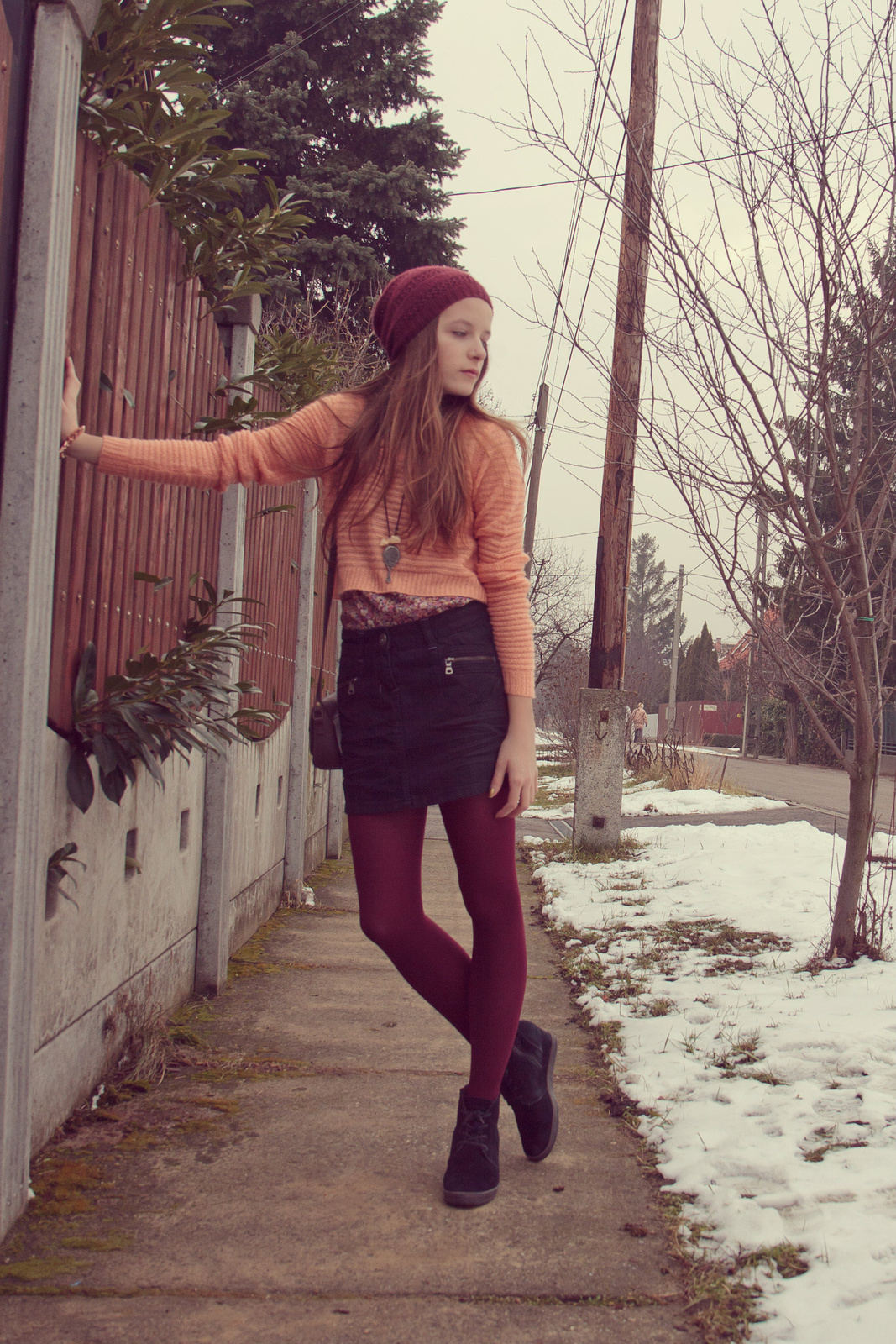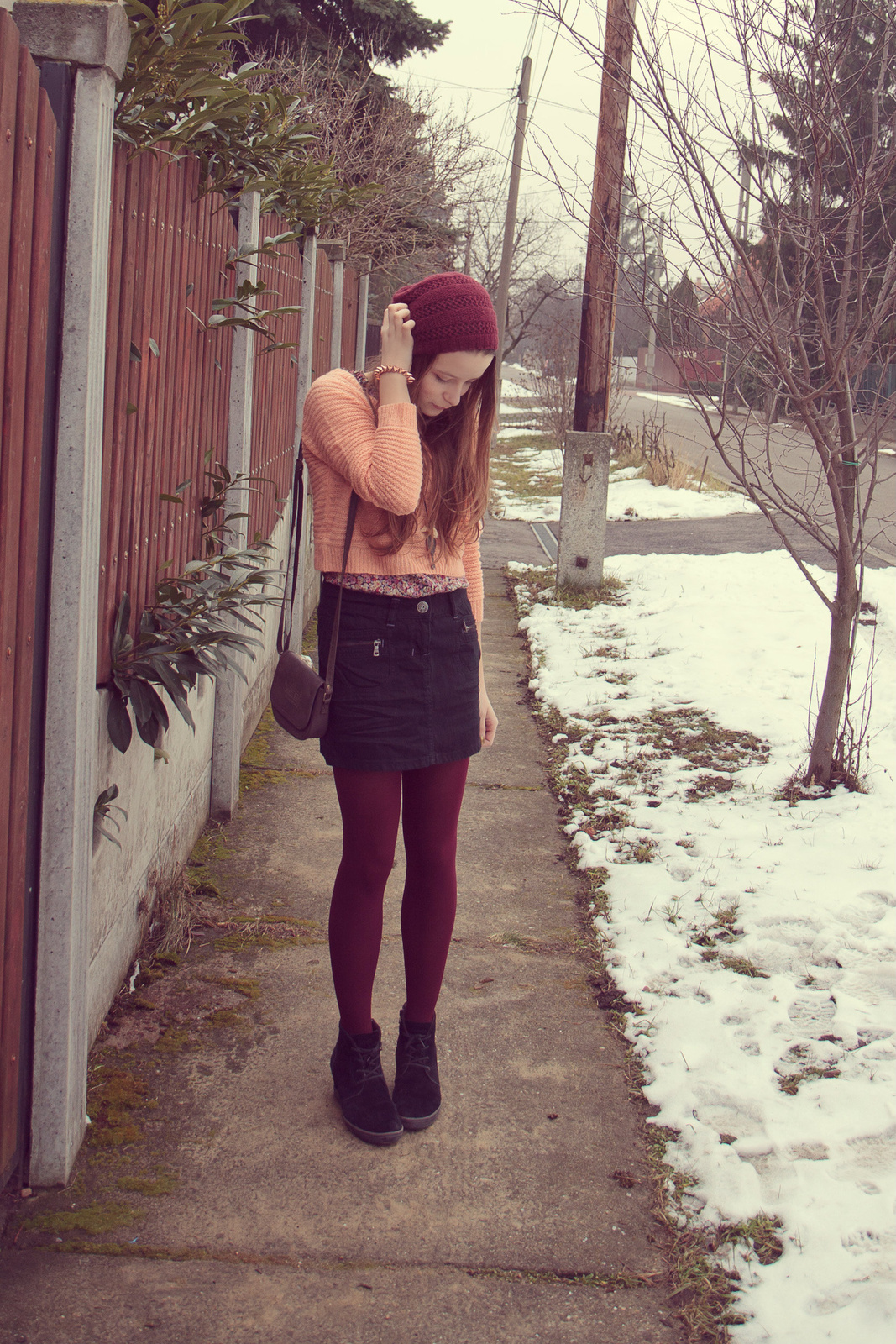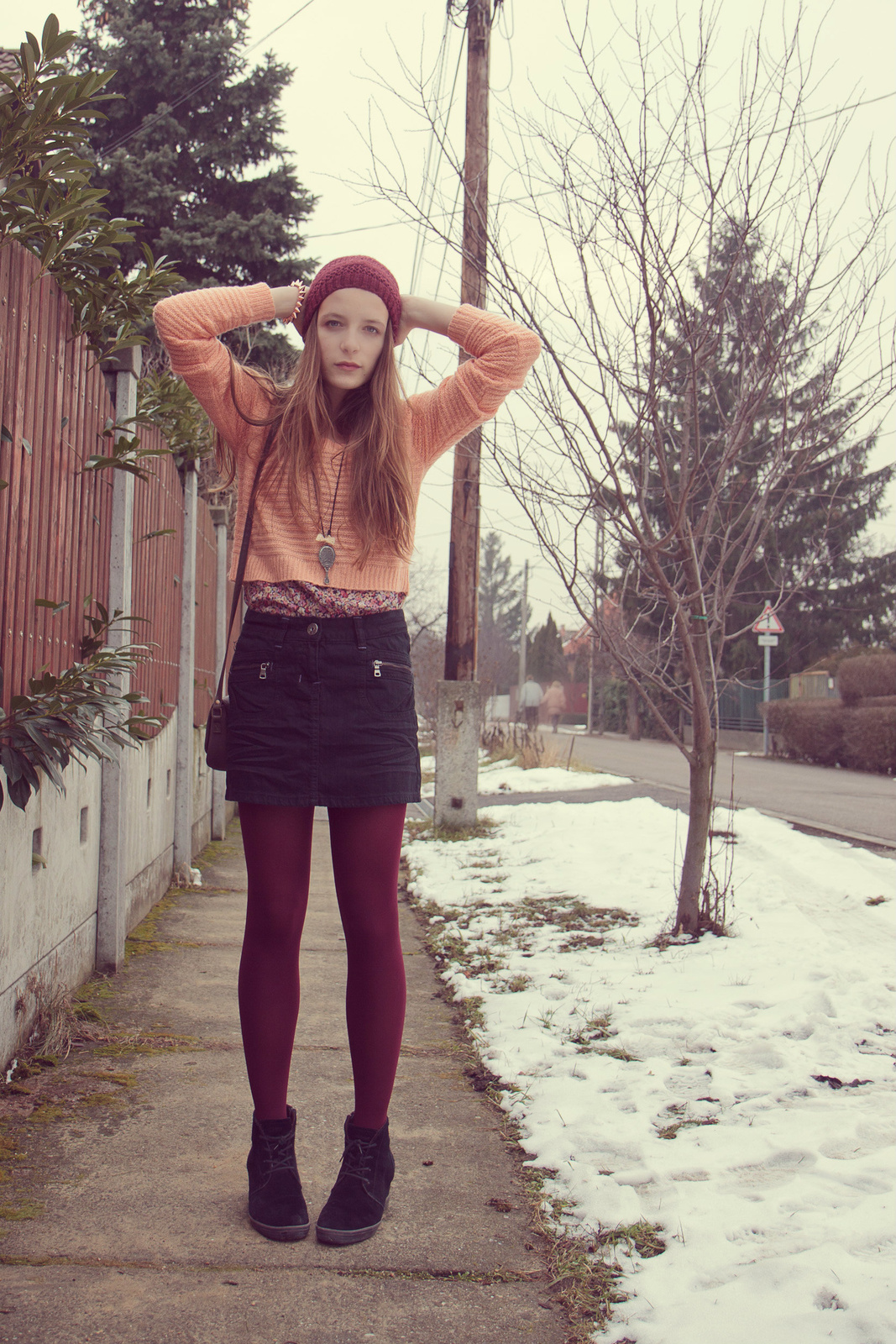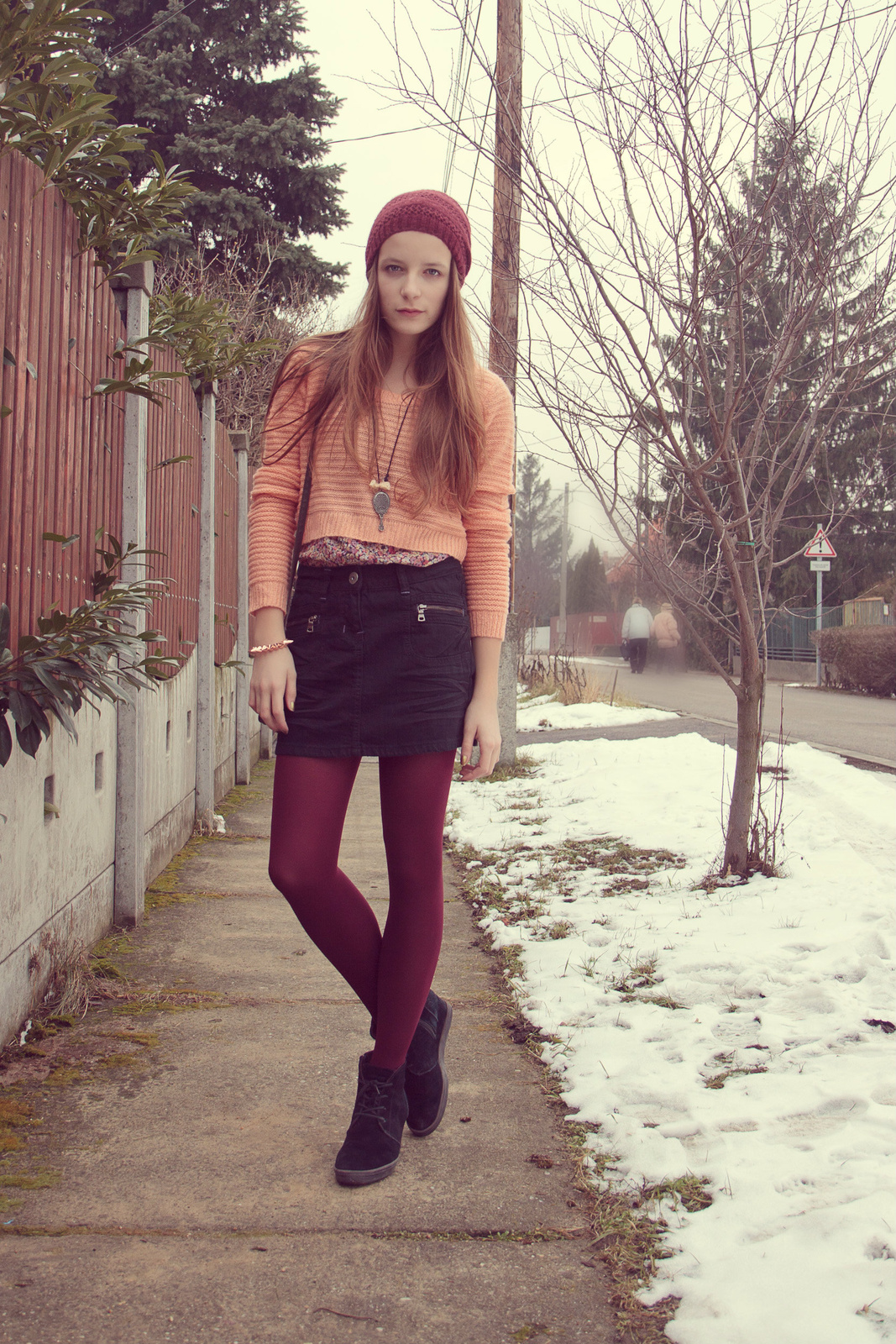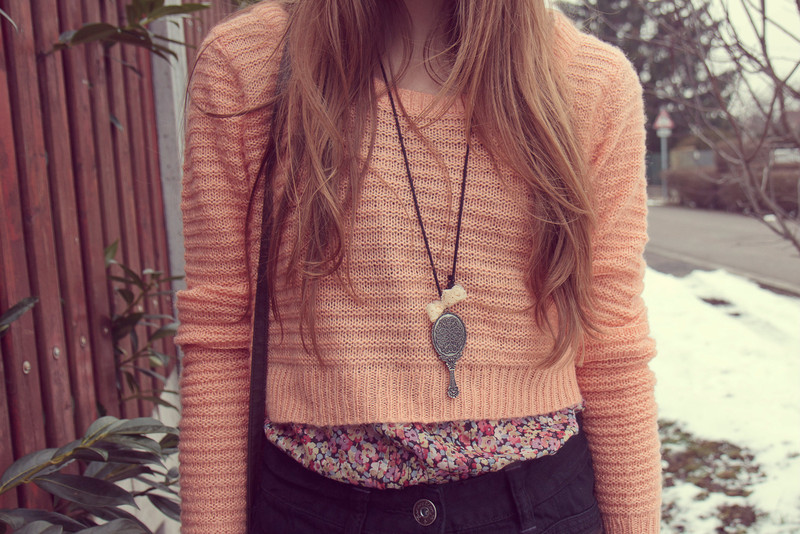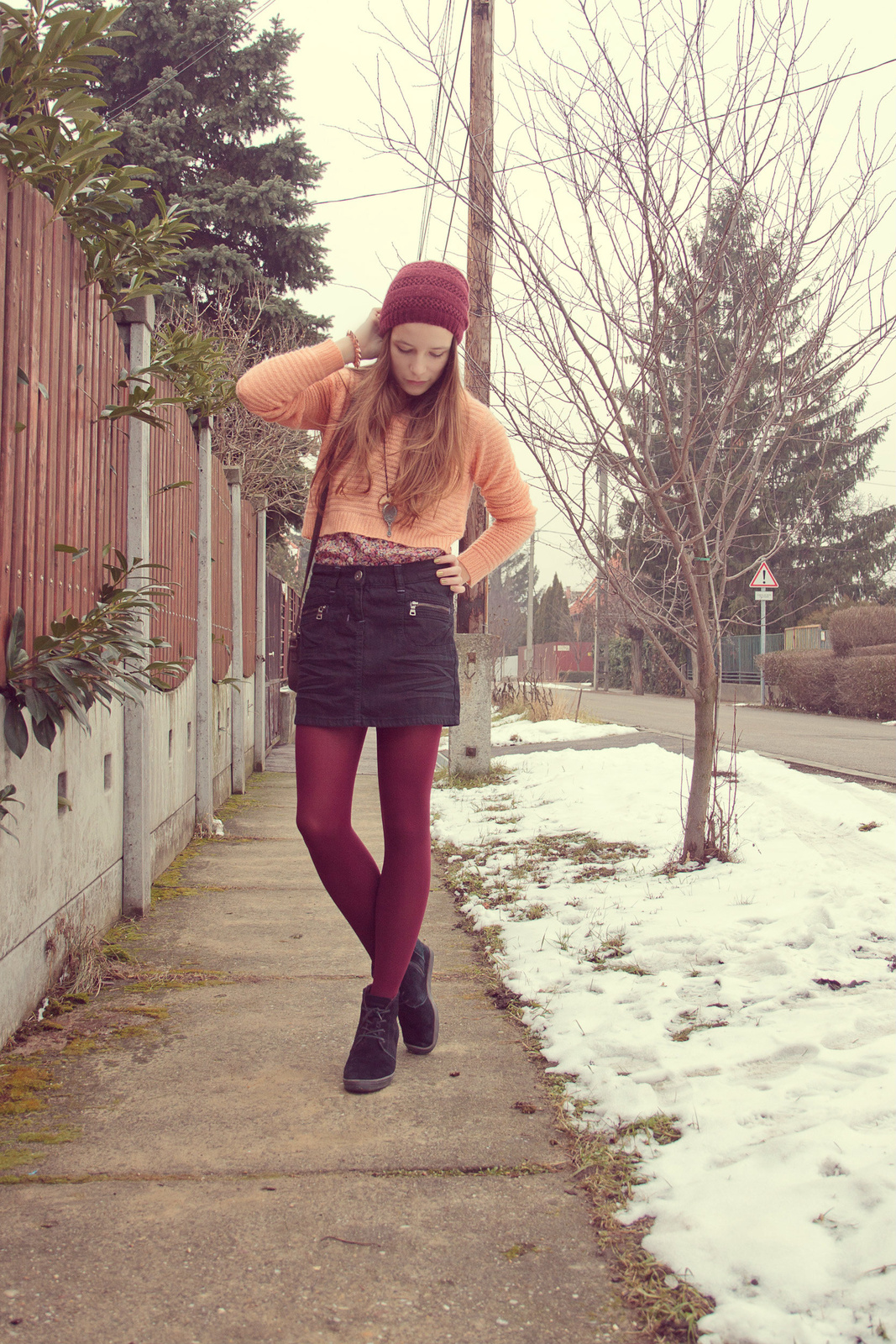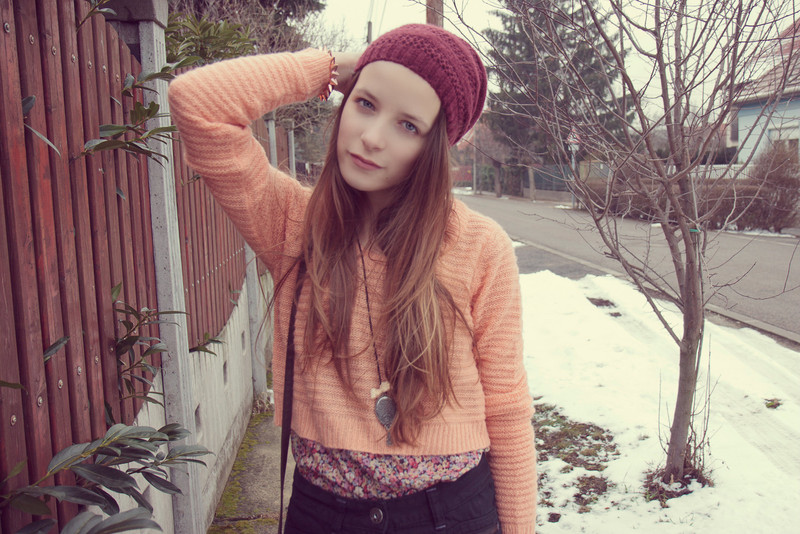 short sweater: New Look / floral print blouse: Promod / black skirt: New Look / hat: H&M /
burgundy stockings: Calzedonia / studded bracelet: Claire's / boots: Esprit / necklace: Six