A 70. Golden Globe díjátadójának vörös szőnyegén rengeteg gyönyörű estélyit láthattunk. Az persze szubjektív, hogy kinek mi tetszik, hisz mindenkinek meg van a saját véleménye.
Nálam a 'legjobban öltözött' címet Amanda Seyfried, Lucy Liu és Zooey Dechanel nyerte.♥
Amanda egy púderrózsaszín Givenchy Cotoure-t viselt, ami szerintem tökéletes választás. Lucy eléggé megosztotta a közönséget (nagyon sok blogon olvastam, hogy fantasztikusan nézett ki, azonban többek szerint rossz választás volt) Carolina Herrera ruhájával. Szerintem a ruha csodaszép, és rajta különösen jól állt. :) Zooey Oscar de la Renta-ja engem kicsit Jennifer Lawrence Dior estélyiére emlékeztetett, amit Jen szintén erre az eseményre választott. Mindkettőjüknek jól áll ez a szín.
The best outfits: Amanda Seyfried (Givenchy), Lucy Liu (Carolina Herrera), Zooey Dechanel (Oscar de la Renta).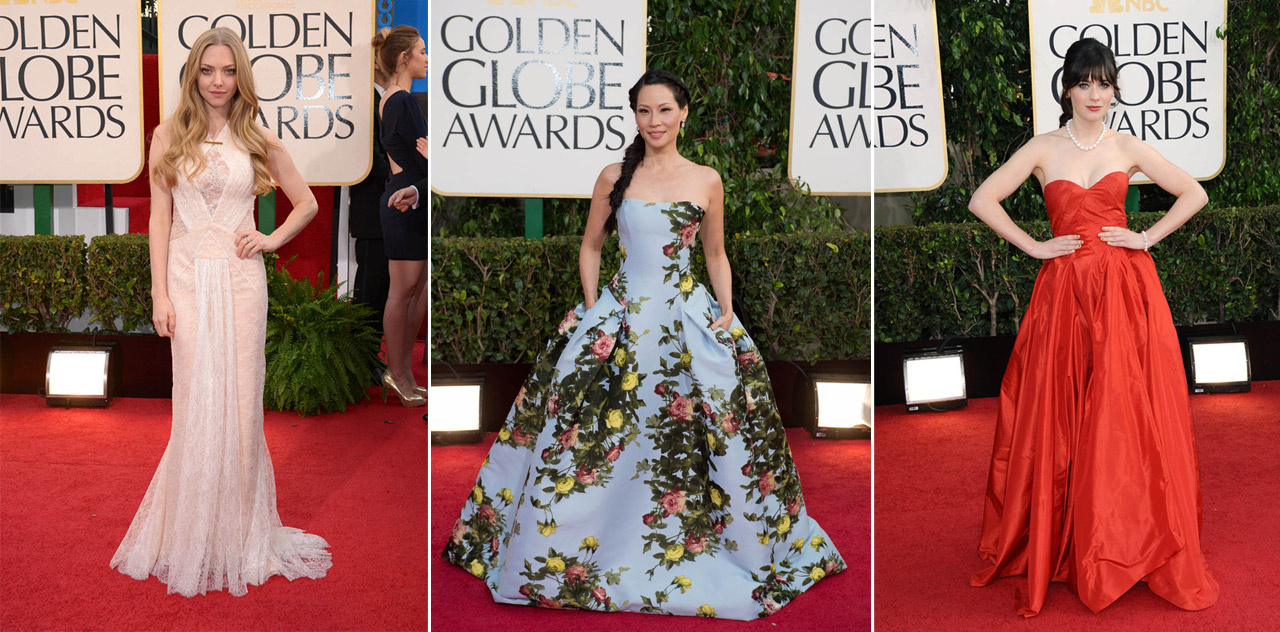 A 'legrosszabb outfit' címet Sienna Miller, Taylor Swift és Halle Berry kapta tőlem.
Sienna Erdem ruhája nekem nem igazán tetszett, valamiért egy gagyi Barbie ruha jut róla eszembe… Taylor ebben a Donna Karan estélyiben a legtöbbeknek elnyerte tetszését, én viszont ezt most kivételesen rossz választásnak gondolom. Imádom Taylort, a zenéjét és a stílusát is, de ez most nem jött be. :(
Halle Berry is megosztotta a közönséget Versace ruhájában. Nekem az anyaga nem tetszik, a tengerparti árusoktól kapható olcsó kendők jutnak róla eszembe.
The worst outfits: Sienna Miller (Erdem), Taylor Swift (Donna Karan) and Halle Berry (Versace).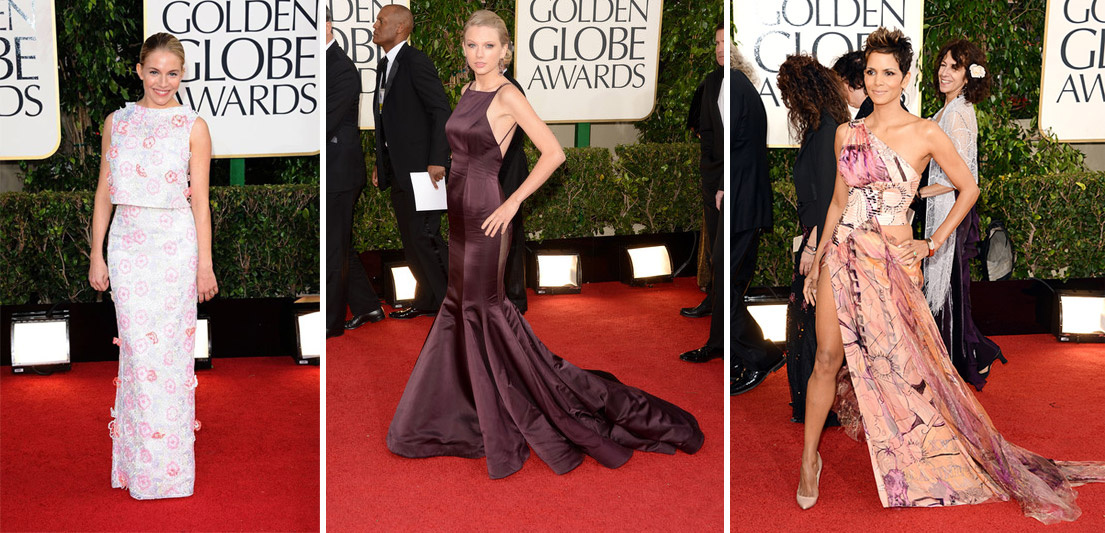 És végül a mi büszkeségünk: Palvin Barbi, akit külön kiemelnék. Chanel ruhájában elbűvölően mutatott, remek választás volt!♥
And finally: Palvin Barbara! We, Hungarians are really proud of her. She wore Chanel and she looked amazing, so it was a great choice!♥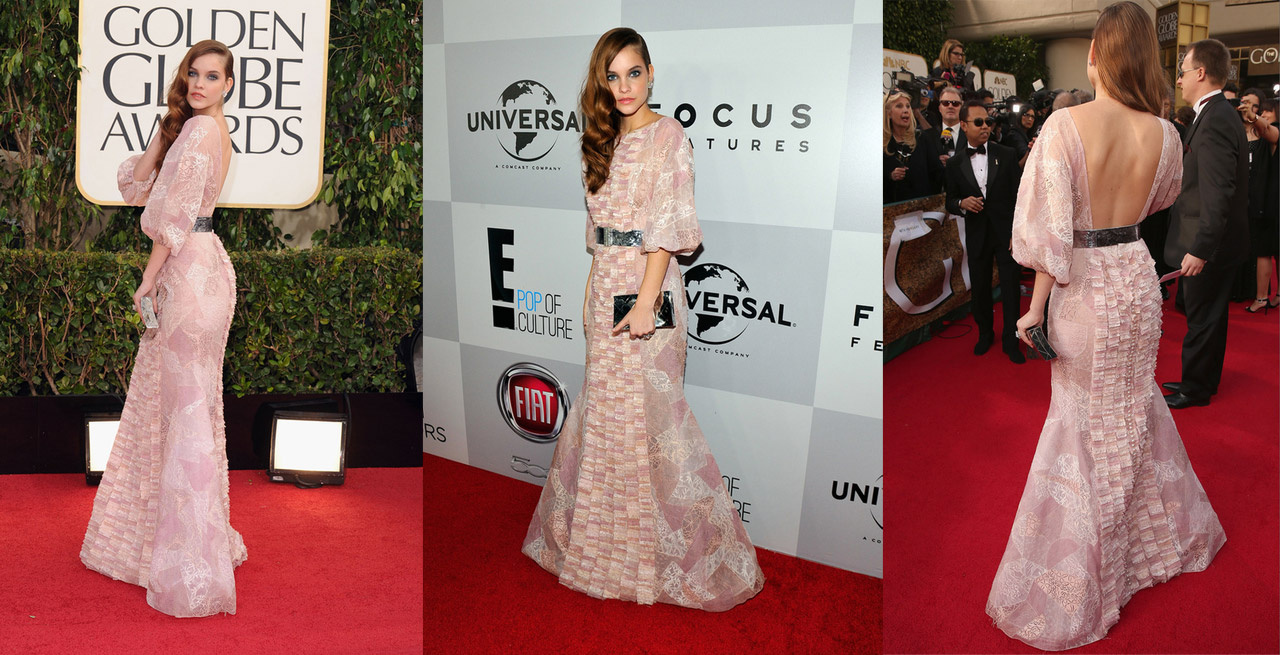 XOXO