2013 első nyereményjátéka! :)
Itt a beígért játék! A nyeremény egy általam tervezett és kivitelezett szoknya! Még nem varrtam meg teljesen, hiszen kellenek hozzá a nyertes méretei, úgyhogy egyenlőre úgy fotóztuk le, hogy rátűztem a karácsonyra kapott szabóbabámra.
A szabályok most kicsit bonyolultabbak, hiszen a nyeremény is 'nagyobb'. :)
A játék menete:
– Az alábbi képen látható 5 outfitemet (mindegyik 2012-ben volt, Napi Ruhákban!) kell megkeresned a blogomon, és kommentálnod magát a bejegyzéseket (nem a Facebookon, hanem ITT).
Fontos, hogy a kommentben megadd az e-mail címedet (egy létezőt, ezt csak én látom)!
Pl.:
"Nagyon tetszenek a színek, az én kedvencem is a rózsaszín stb stb stb…
Kovács Anna
(kovacs.anna@gmail.com)"
– Miután mind az öt bejegyzést megtaláltad, és kommentáltad, nem kell semmi mást tenned, ezzel máris jogot szereztél arra, hogy részt vegyél a nyereményjátákban, és megnyerd a szoknyát!
– A játék egész héten tart, szombatig (2013. 01. 12.)  írhatjátok a kommenteket! Vasárnap (2013. 01. 13) délután sorsolom ki a győztest.
– A sorsolás után a nyertessel e-mail-ben veszem fel a kapcsolatot, és ha megvannak a méretei, megvarrom a szoknyát.
FONTOS: csak akkor vehetsz részt a sorsoláson, ha mind az 5 bejegyzéshez írtál kommentet!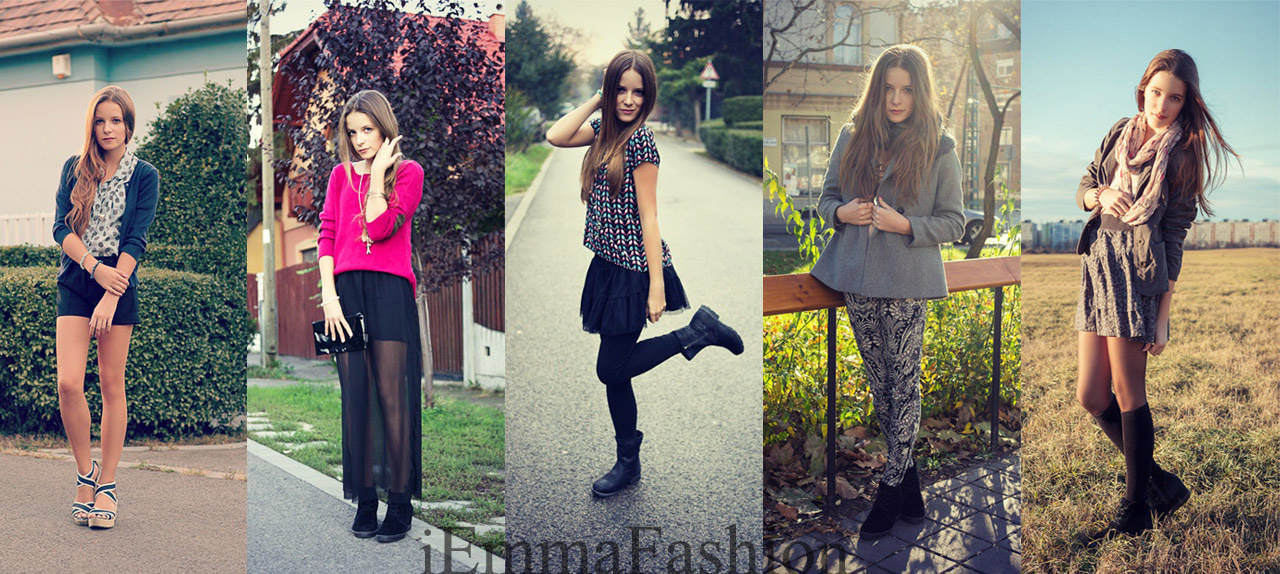 A nyeremény:
Gyönyörű pirosas-rózsaszínes mintás buborékszoknya, bordó organzából készült rátéttel (ezt külön lehet ráerősíteni, így kedved szerint viselheted). – By iEmmaFashion
Mindenkinek jó játékot, és sok szerencsét! Ha bármi kérdésed van, nyugodtan tedd fel nekem e-mail-ben (emma@istvanffy.hu)!
xoxo
The first giveaway of the year! :)
The prize's this beautiful skirt designed and sewed by me!
The rules of the game:
– Find the 5 outfits from the last year (picture montage above), and write a comment to each.
– Don't forget to give your e-mail! (it's only for the administration, it'll be not shown next to your comment, just I can see it)
– Deadline: 12/01/2013 (prize drawing: 13/01/2013!)
– After the drawing I'll contact the winner and after I get the sizes of her I can finish the skirt.
Have a good game! xoxo