I love to pair dotted socks with boots! It looks a bit bohemian. I folded up my jeans to show my socks. I'm wearing a turqoise dotted T-shirt with a blue cardigan, gold-turqoise necklace and a bag, which was sewn by my mum (I got it from her for X-mas).
Nagyon szeretem kombinálni a pöttyös zoknikat csizmával. A farmerem alját kicsit felhajtottam, így jól látszik.
Egy türkiz pöttyös pólót sötétkék kardigánnal vettem fel, hozzá kiegészítőként a kedvenc arany-türkiz nyakláncomat (az I am-ből, még nyáron vettem Berlinben) és egy kék táskát (anyukám varrta nekem még karácsonyra) viseltem.
xx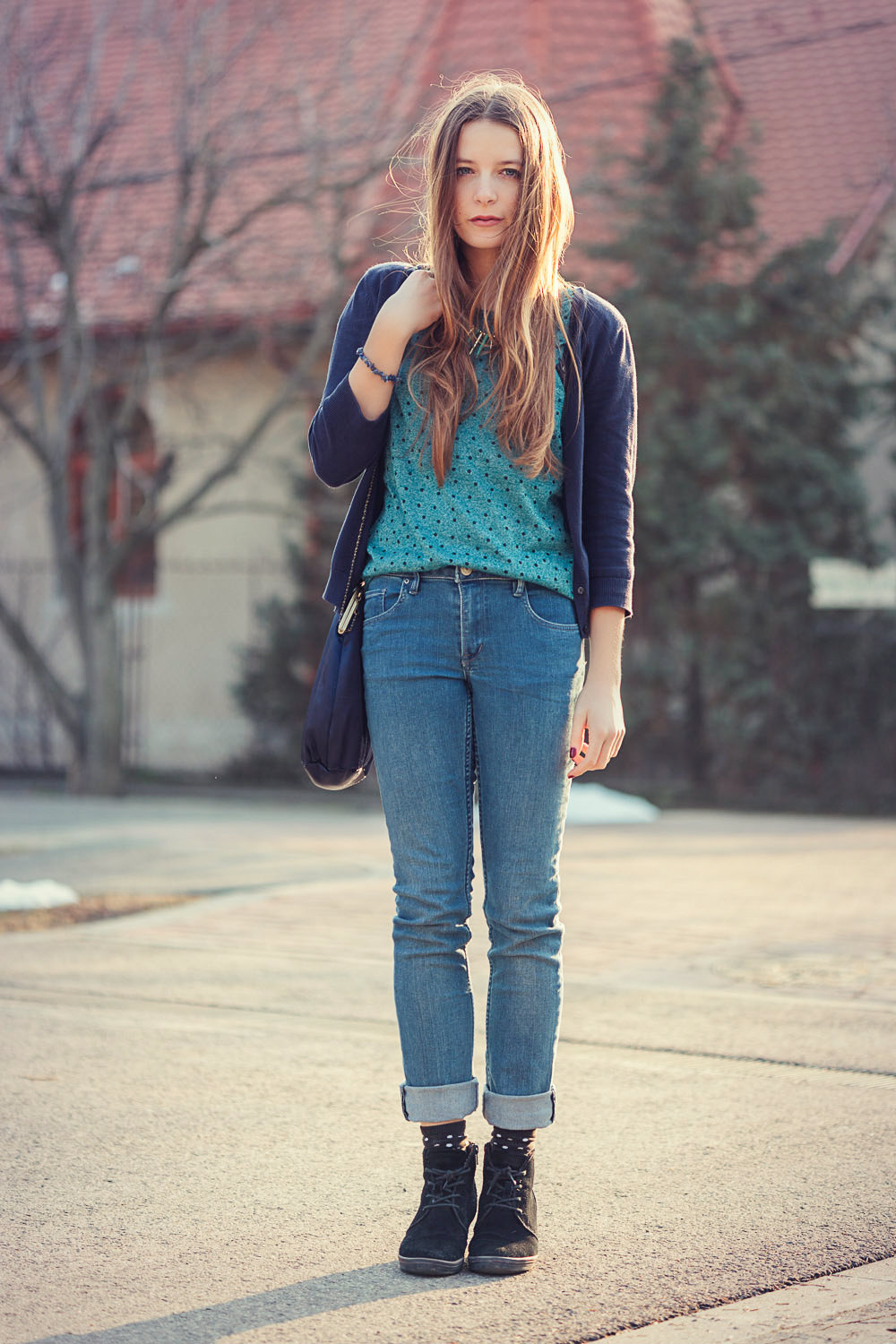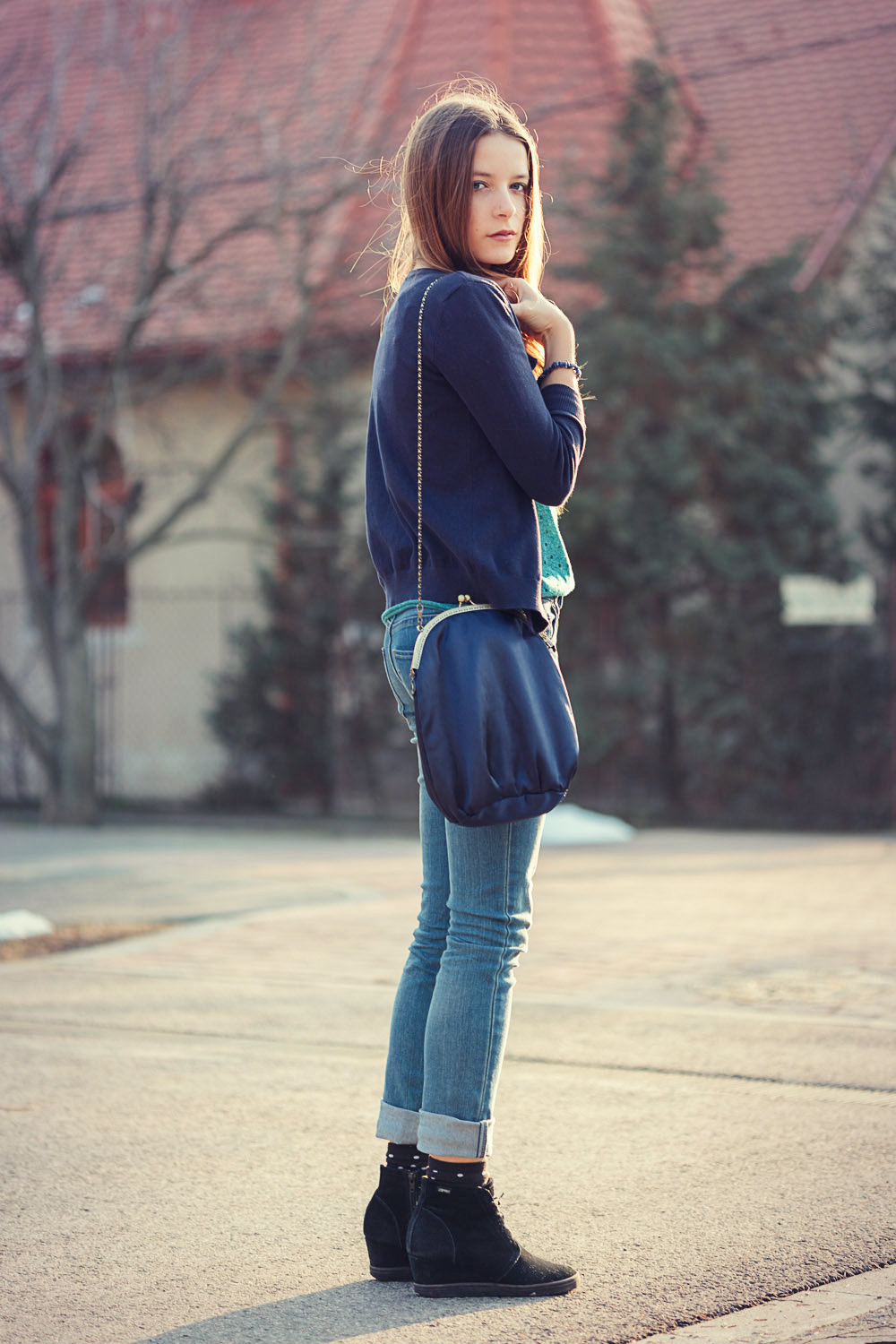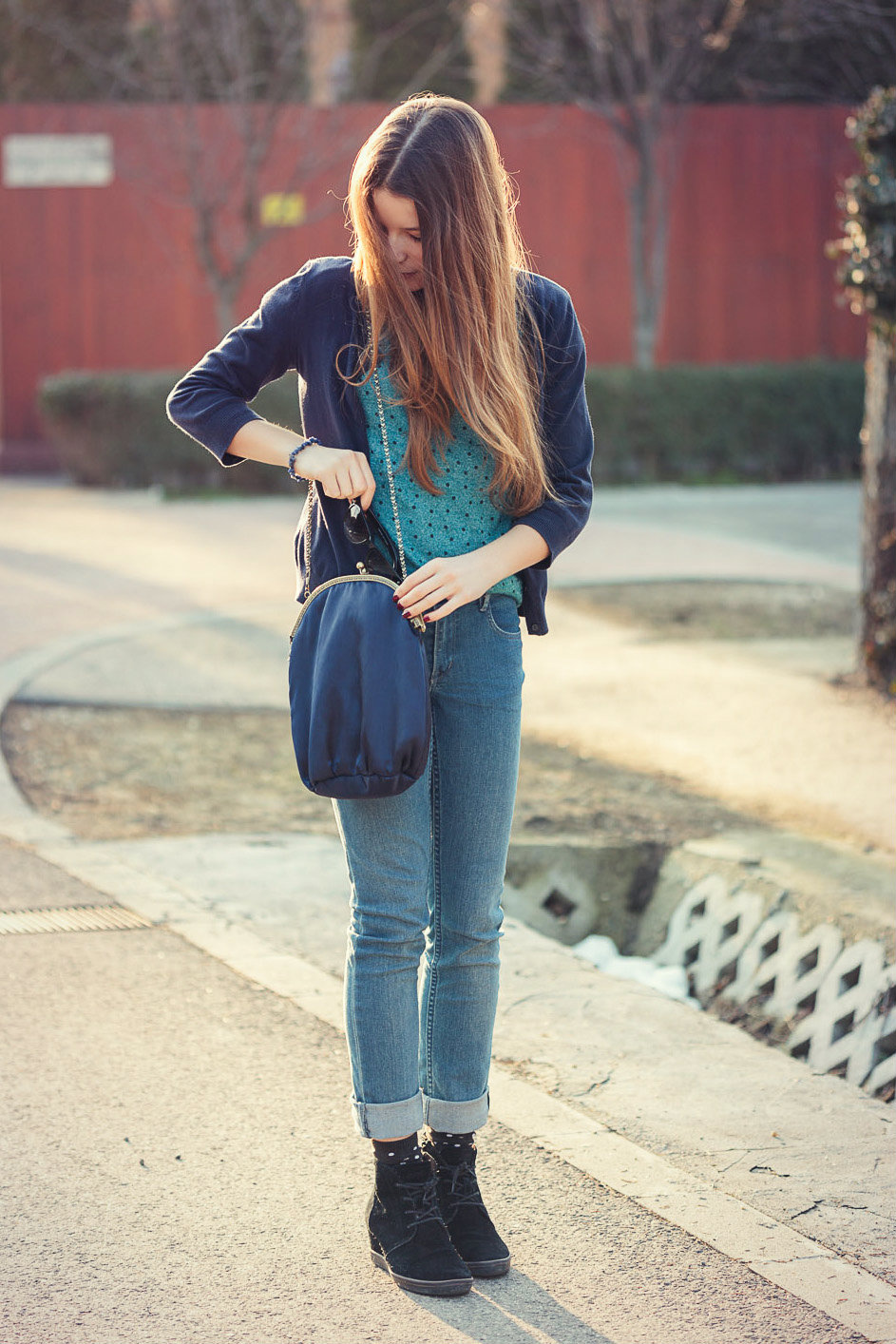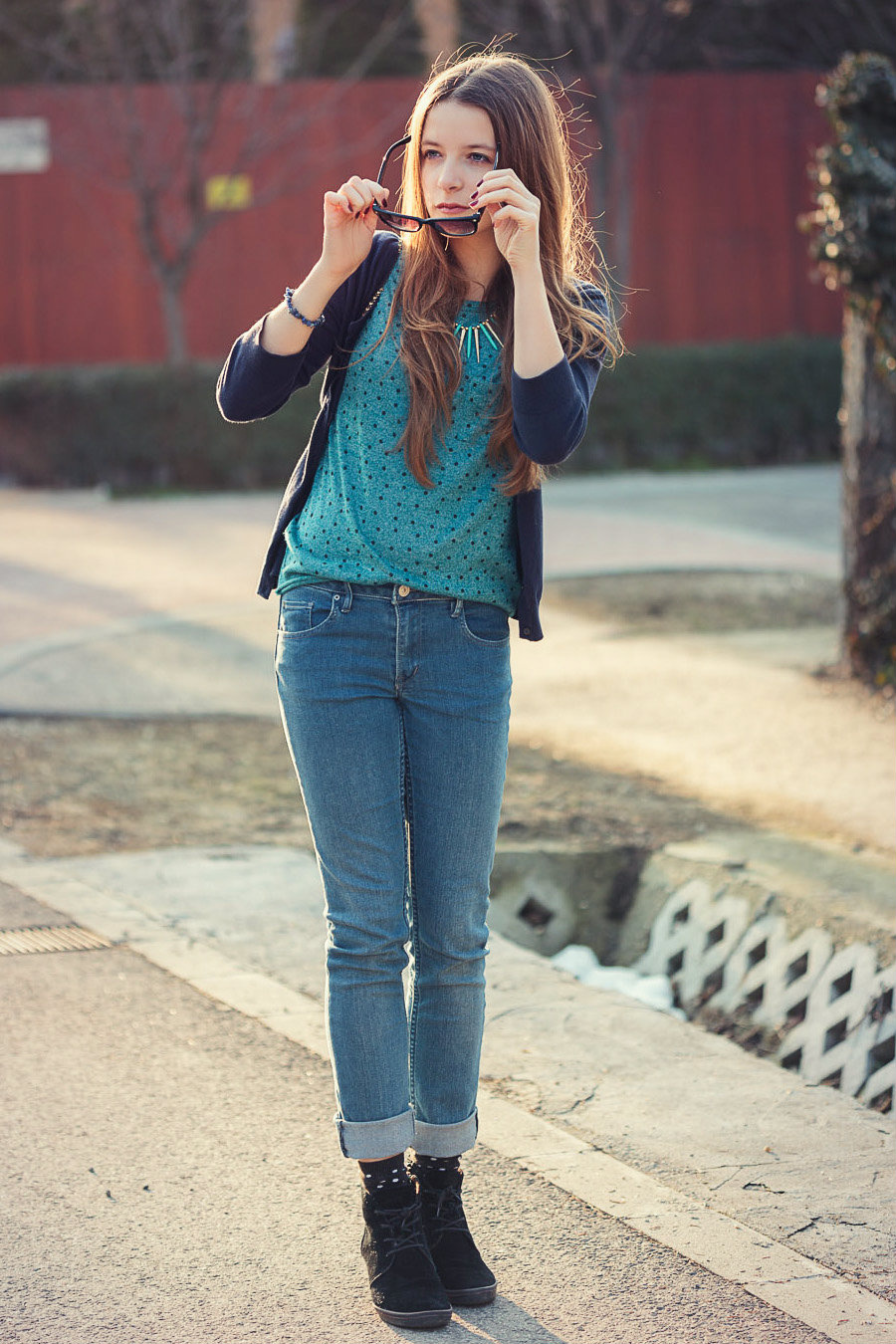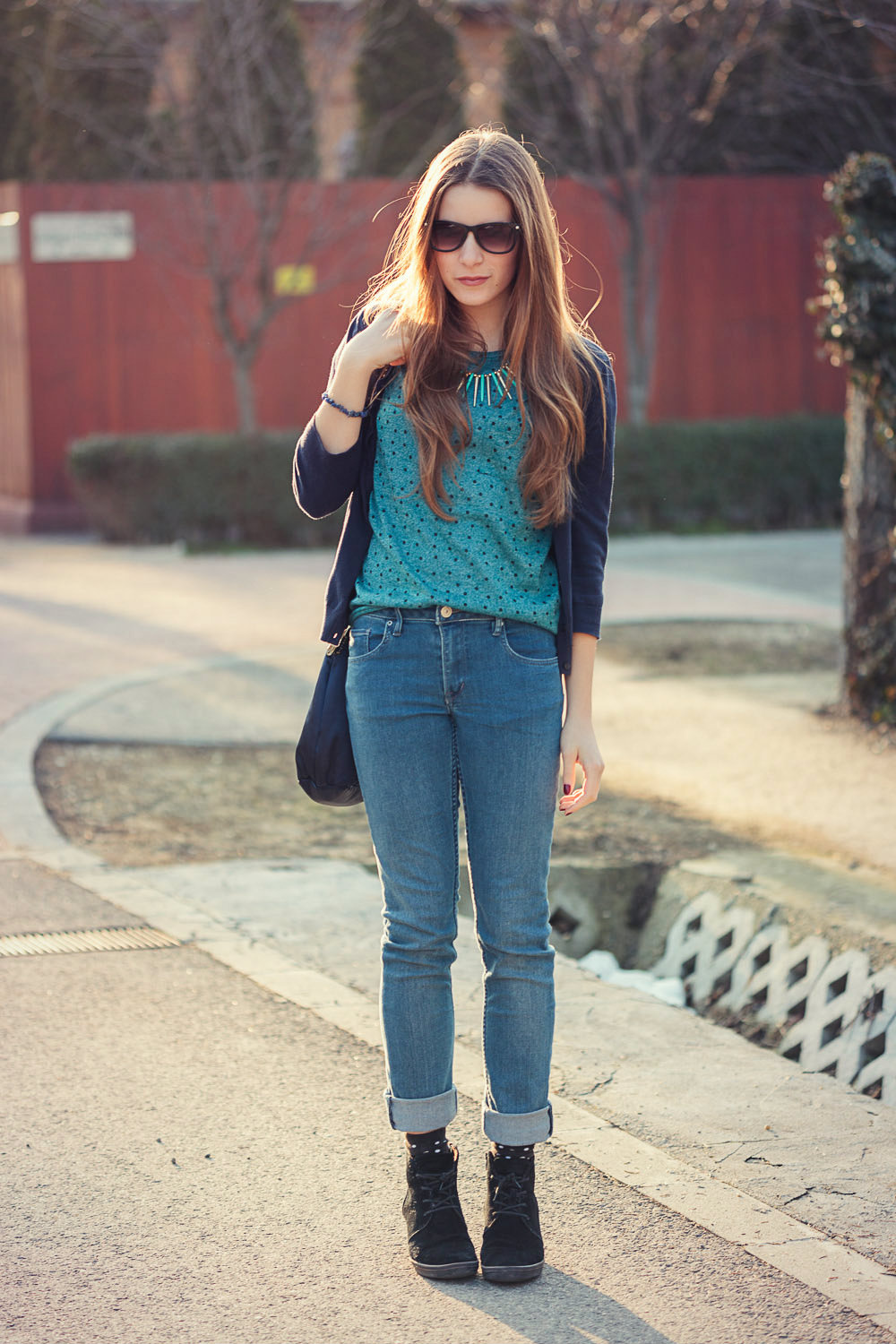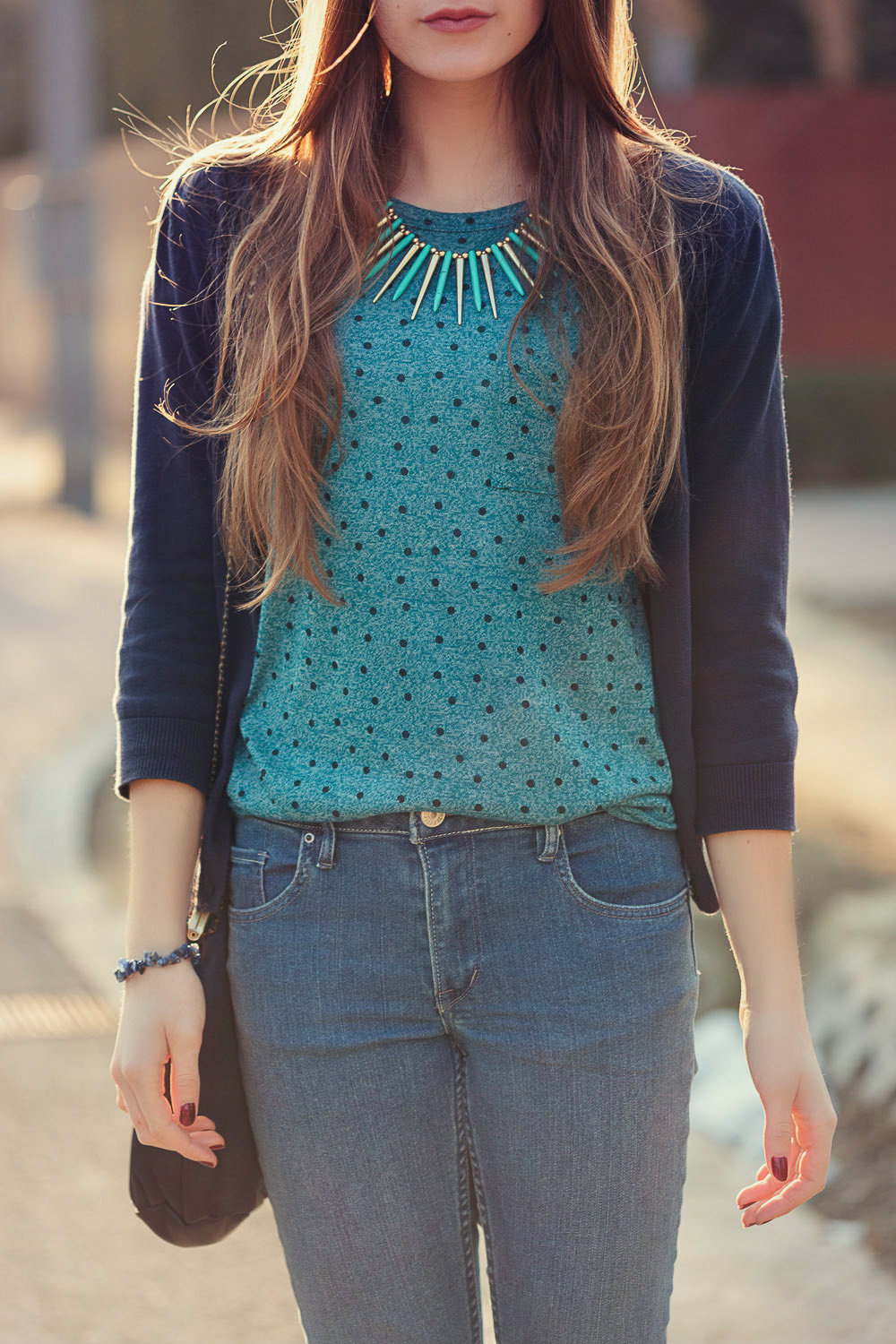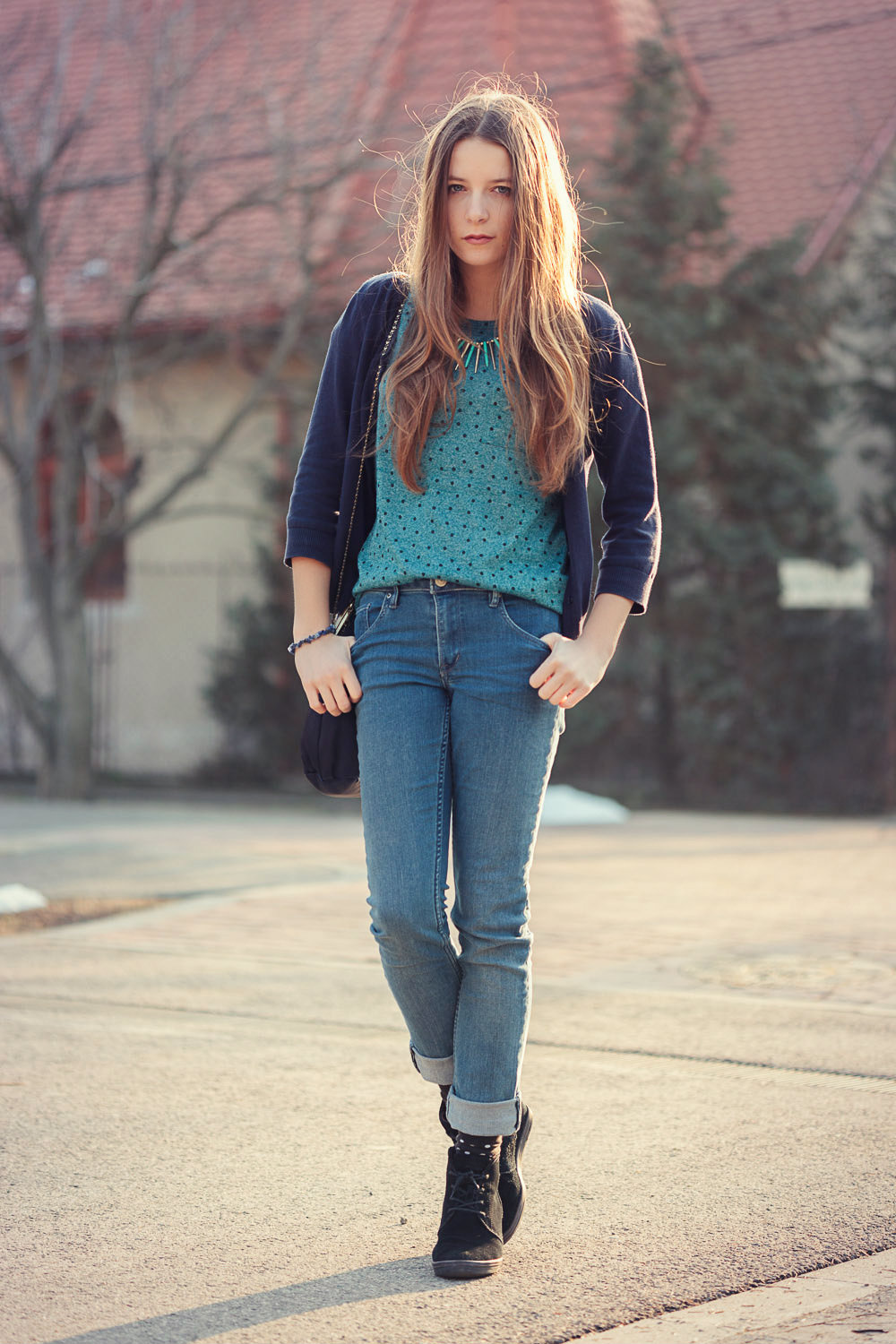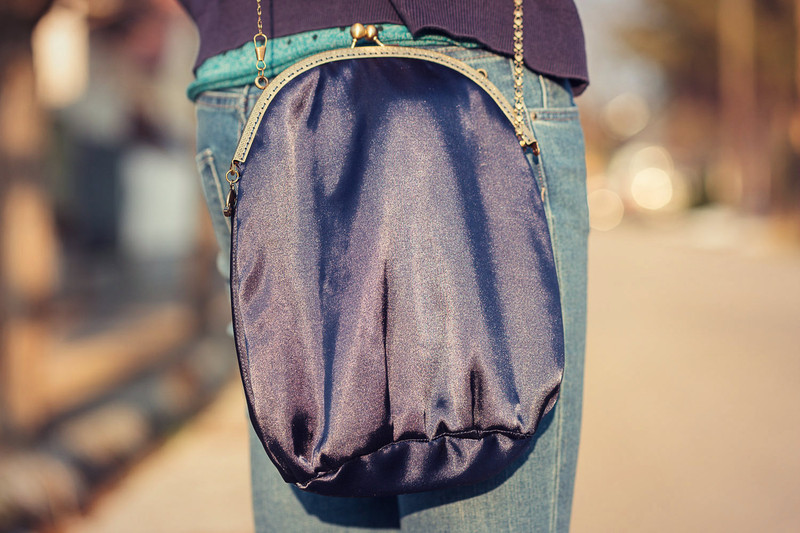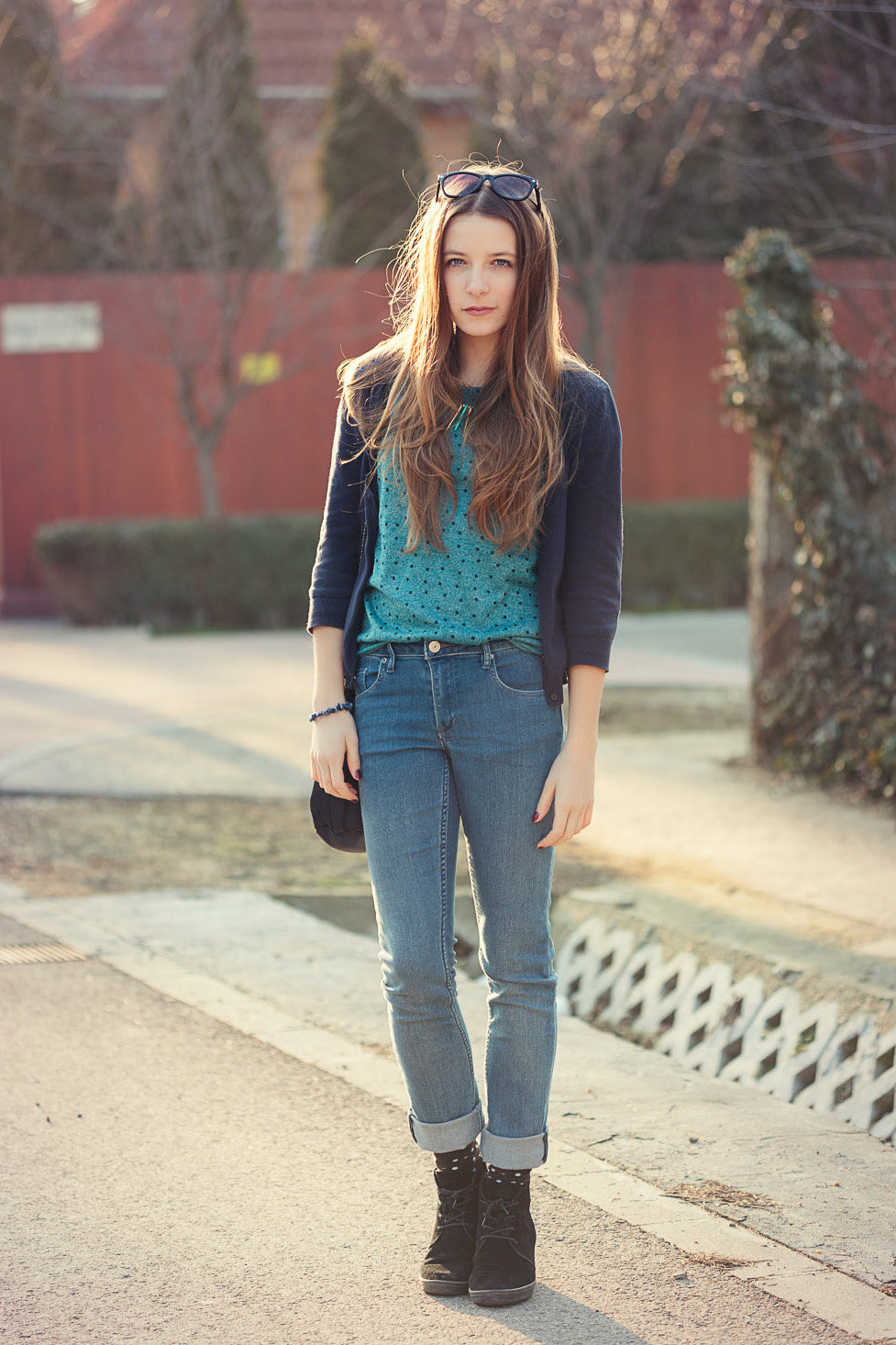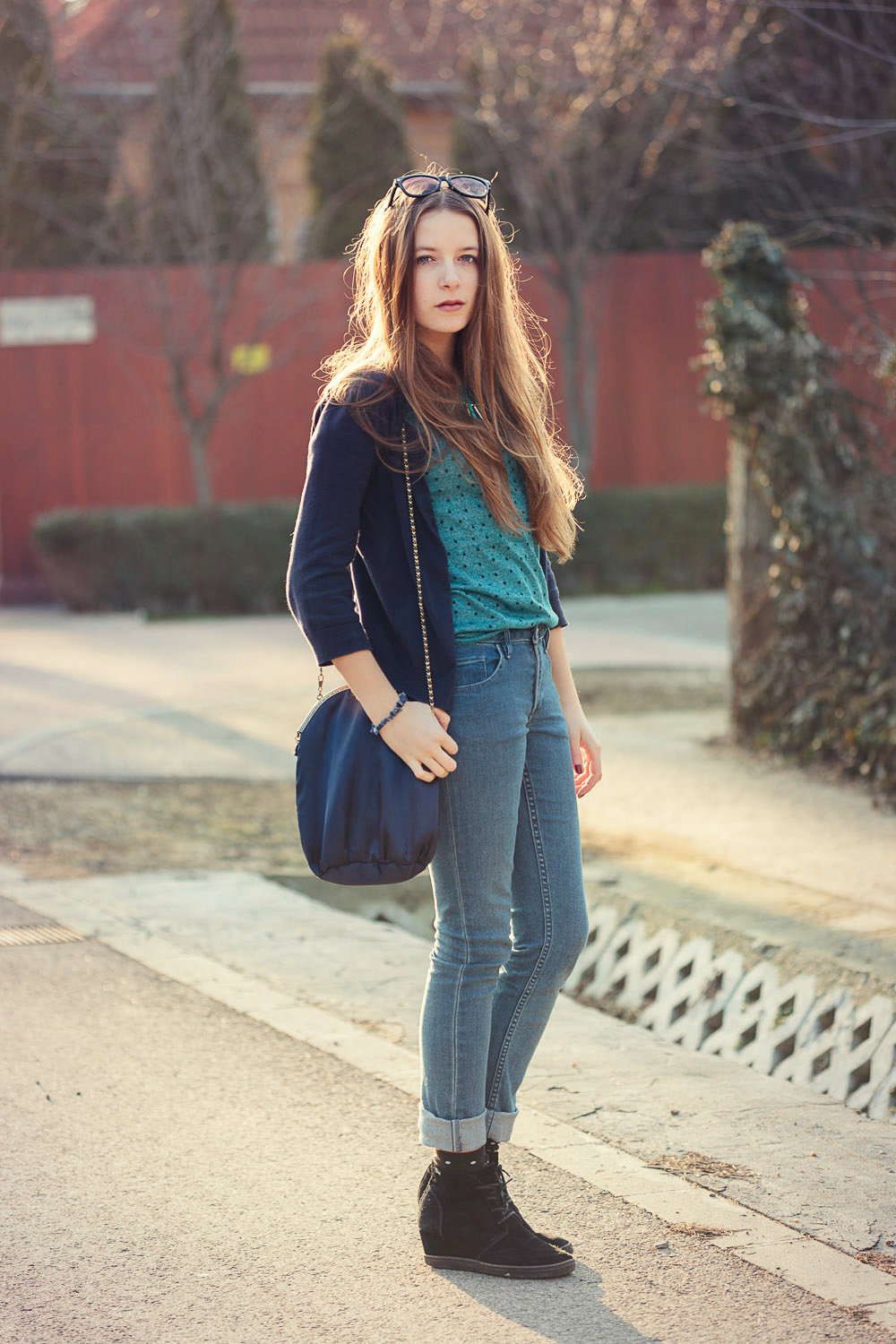 jeans: Zara / boots: Esprit /wedding veil: bestweddingveil/ celebrity dress: xdressy / prom dress: instyledress/
socks: H&M / bag: mum sewed it / bracelet: mandra.hu / necklace: I am