Today I've finished this skirt. I love sewing! I made it from a dark purple silk material. I combined it with my black lace top, but I felt… something was missing. So I put this purple umm something to the top. It fits to the skirt's color.
I'm wearing this outfit with The Shoes. My glittering high heels – my love! I borrowed my sister's headband, because she has beautiful hair wigs-stuffs.
Ma fejeztem be ezt a szoknyát egy sötétlila selyemből. Imádok varrni! A fekete csipkés felsőmmel kombináltam, de úgy éreztem, valami még hiányzik, ezért ezt a lila horgolt… valamit ráerősítettem a topra, mivel a színe is jól passzolt a szoknyához.
A csillámló magassarkúmat vettem fel hozzá. A húgom egyik hajpántját kölcsönvettem – gyönyörű hajbavalói vannak!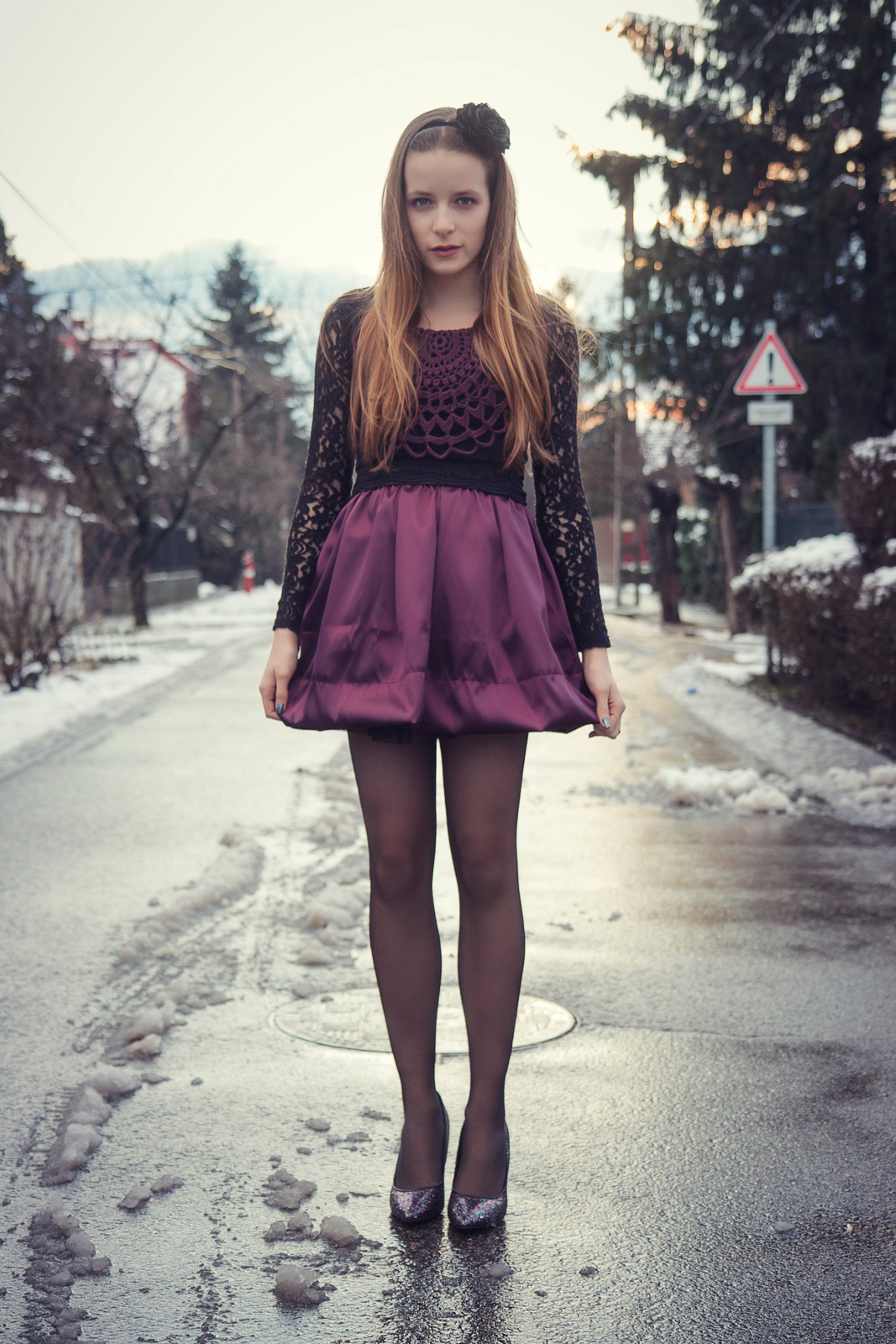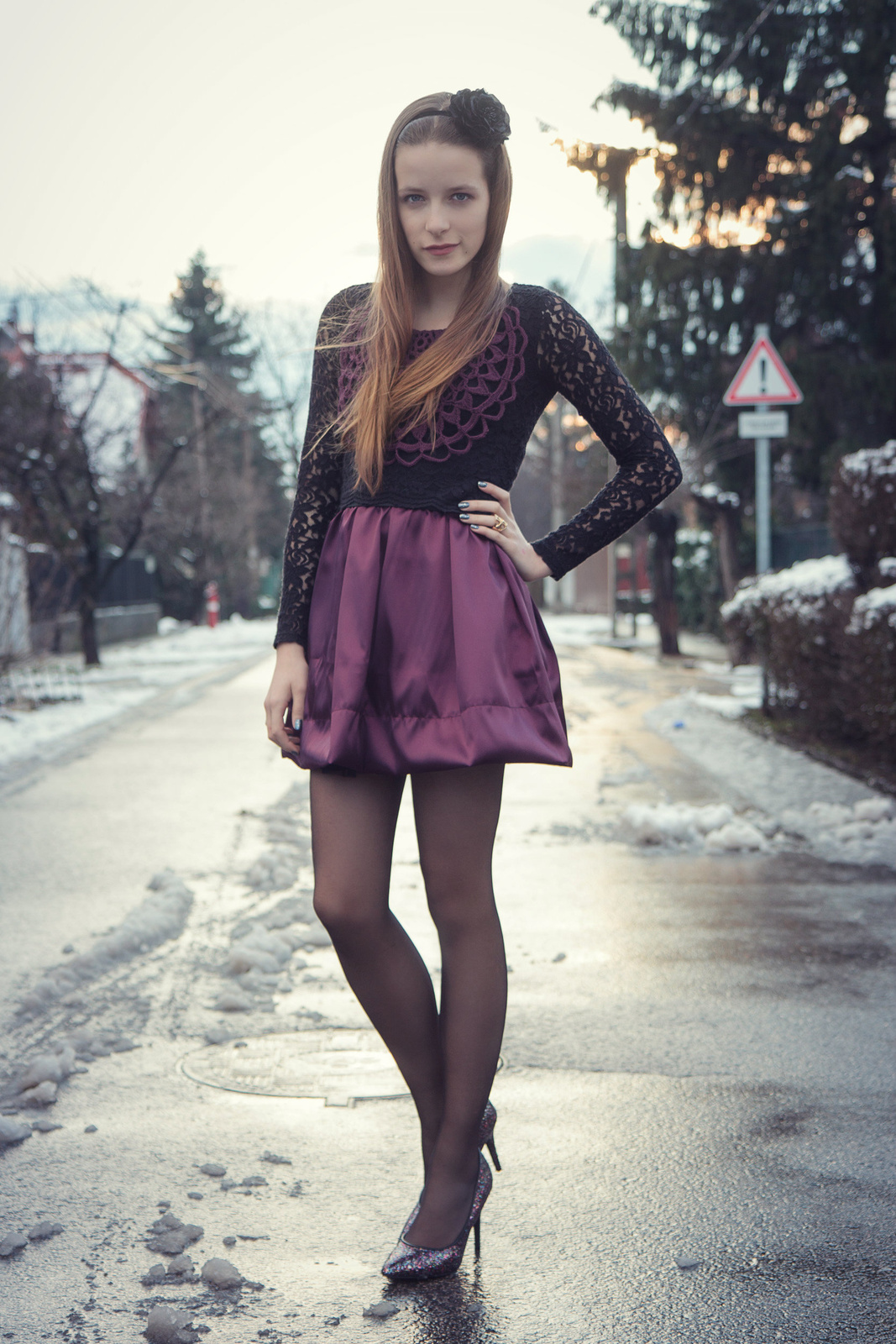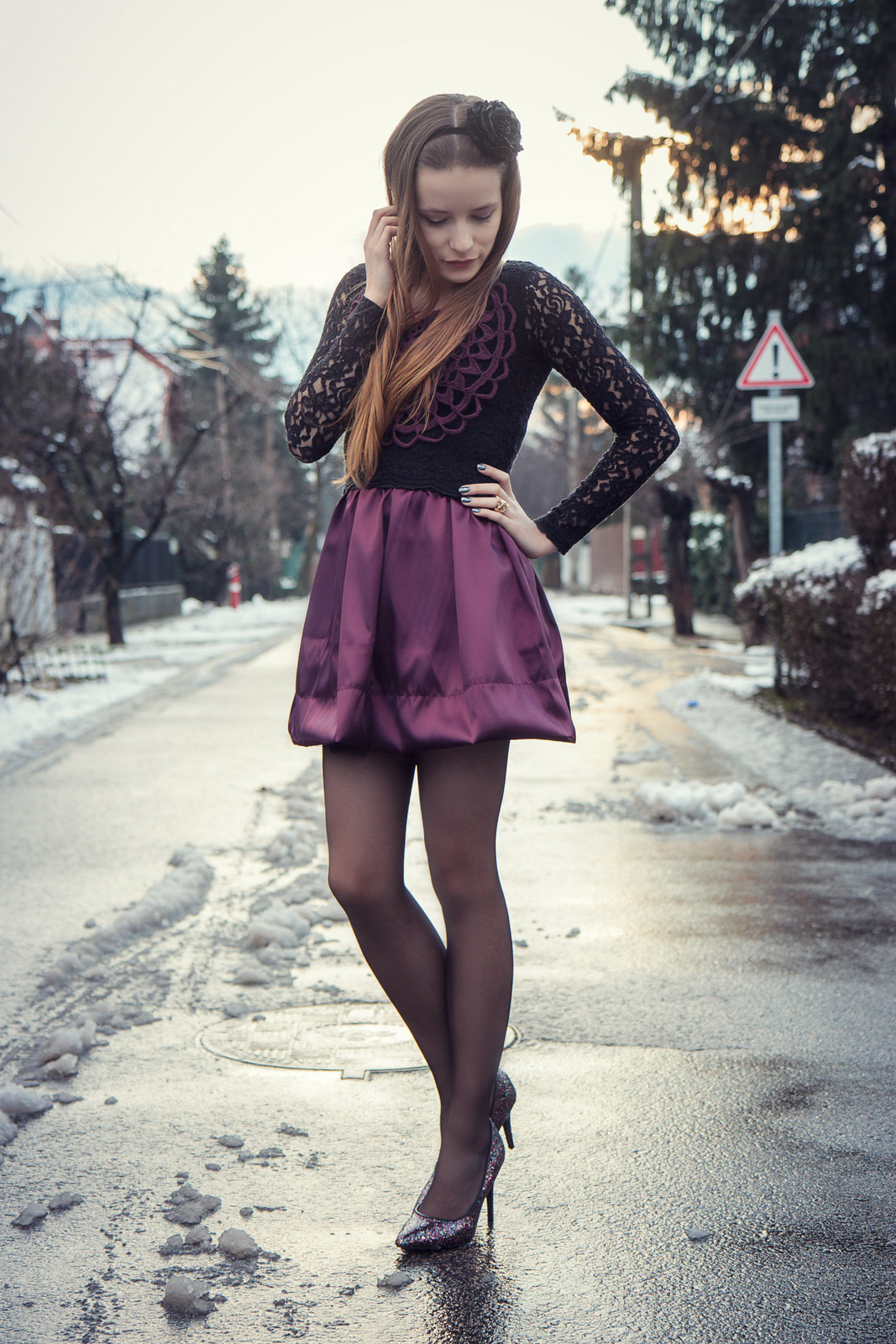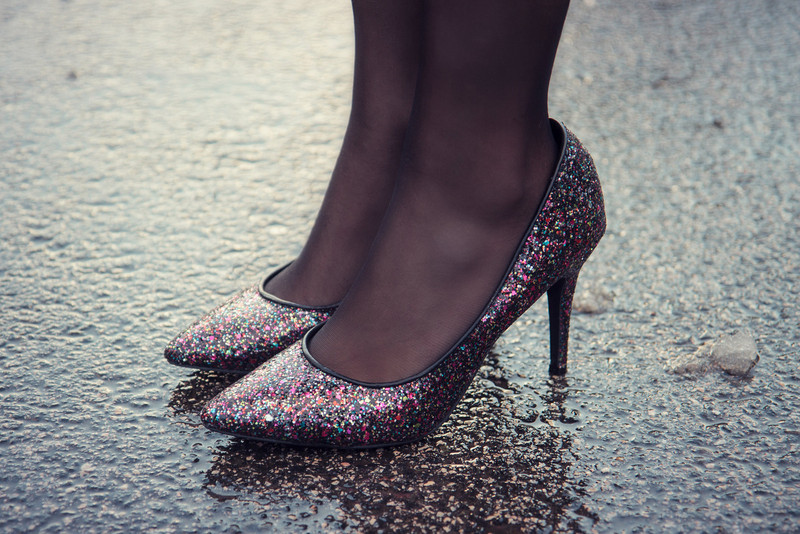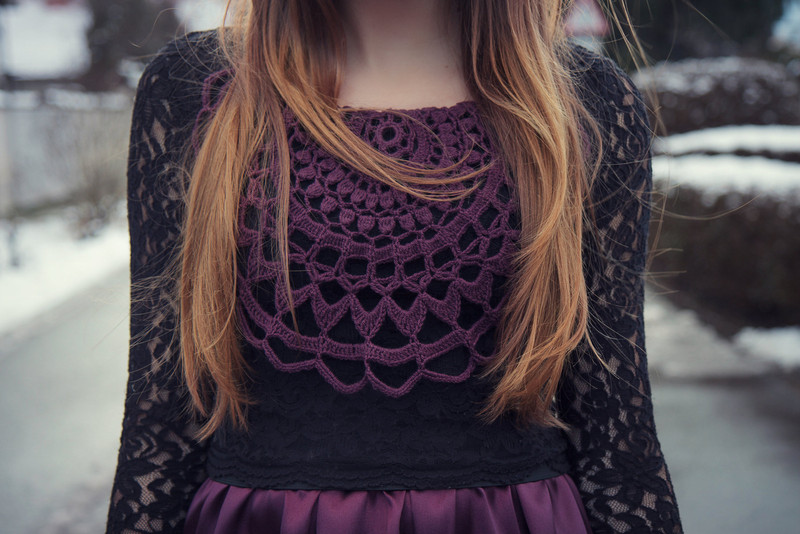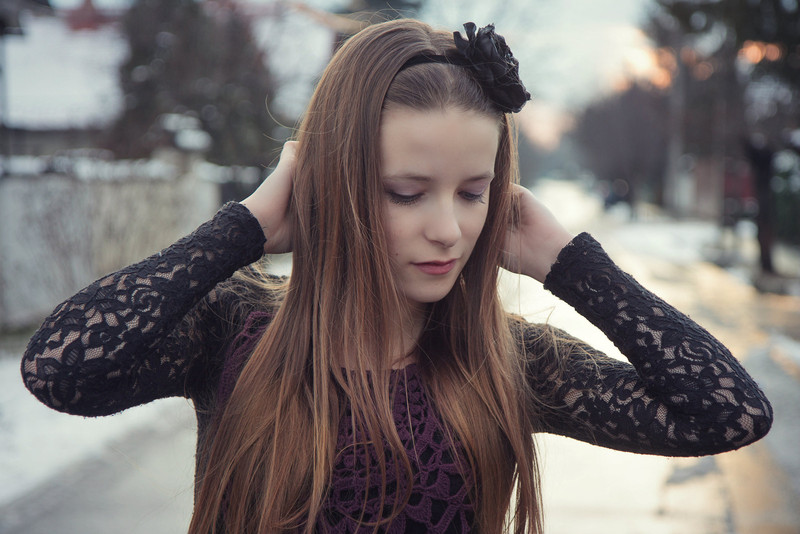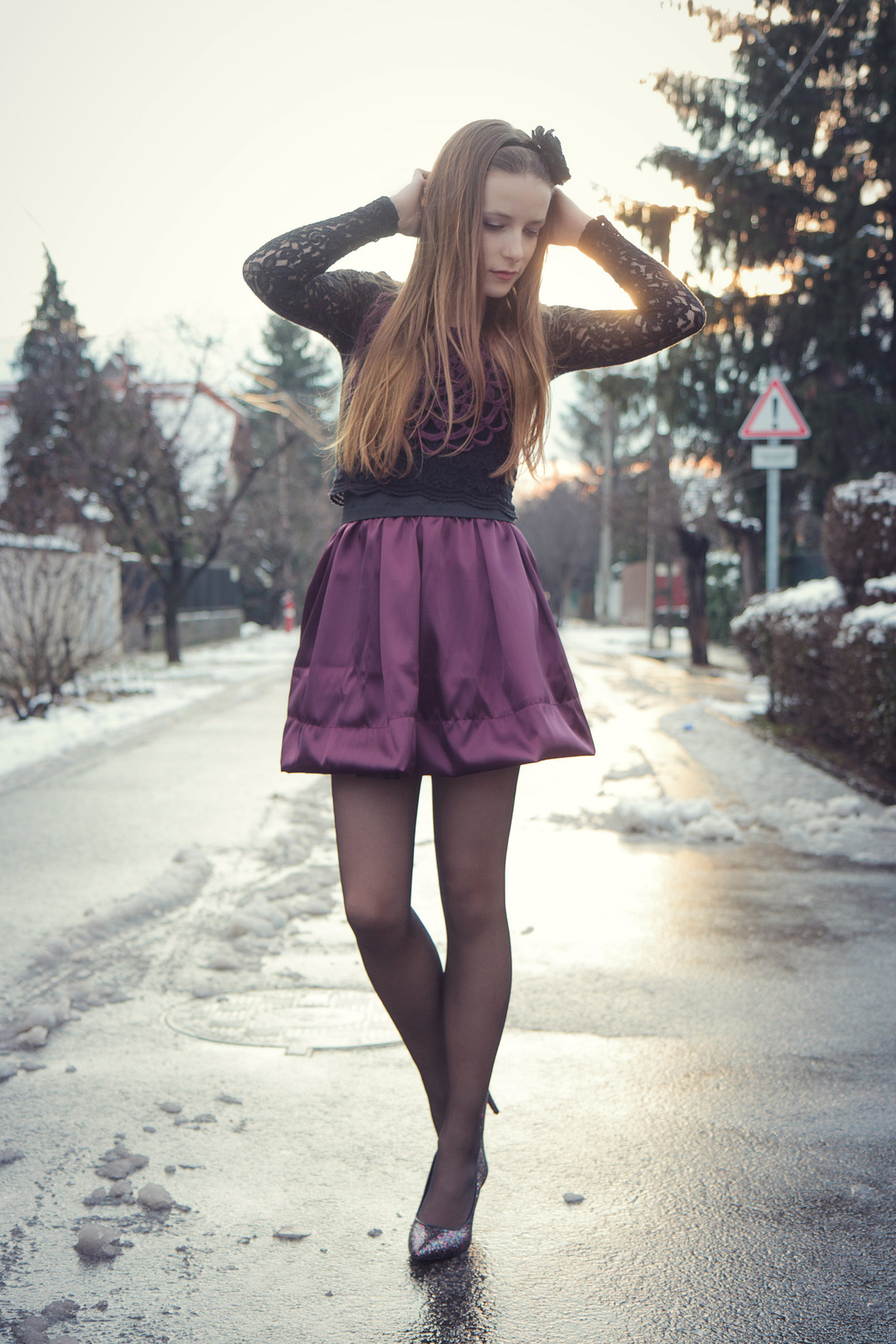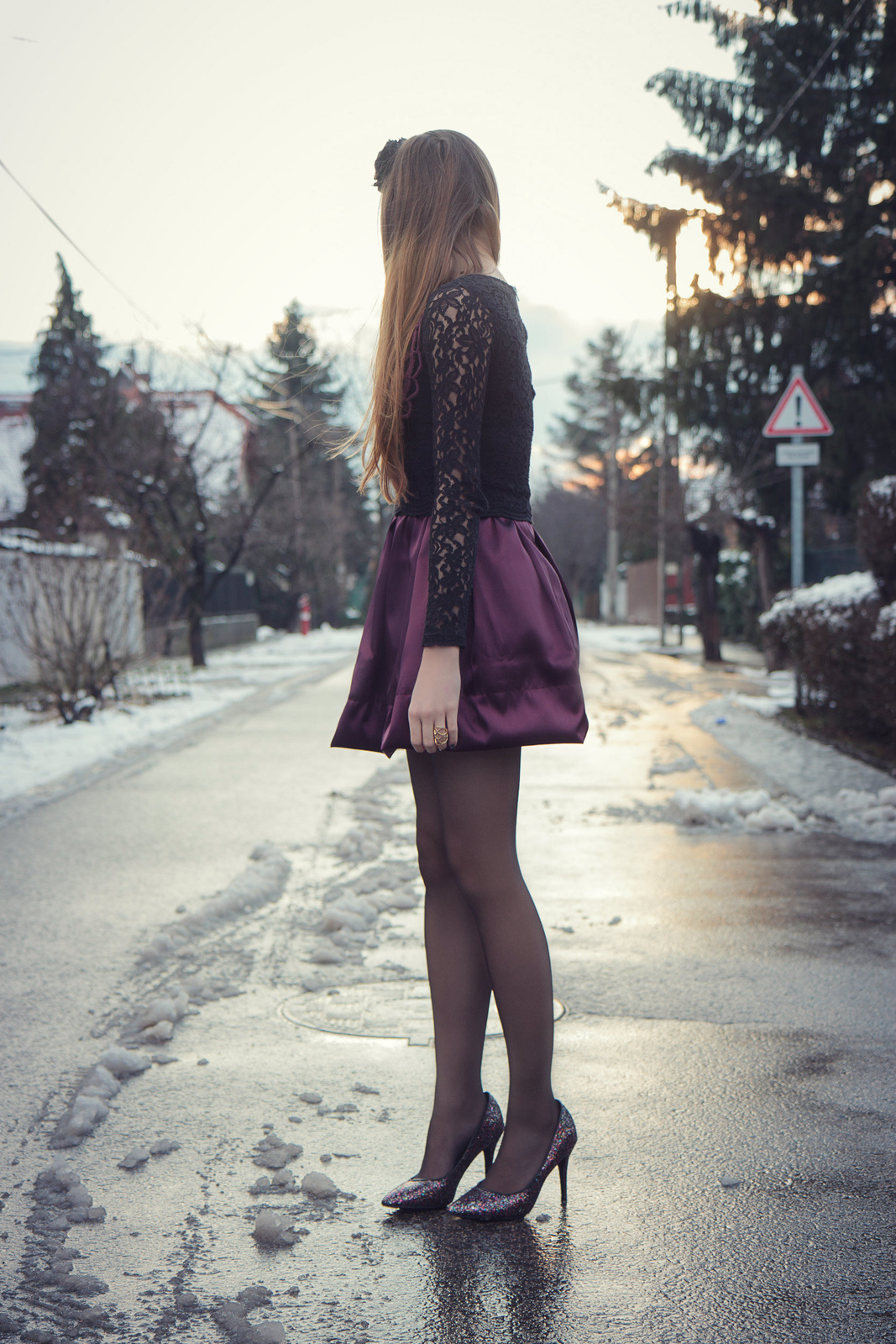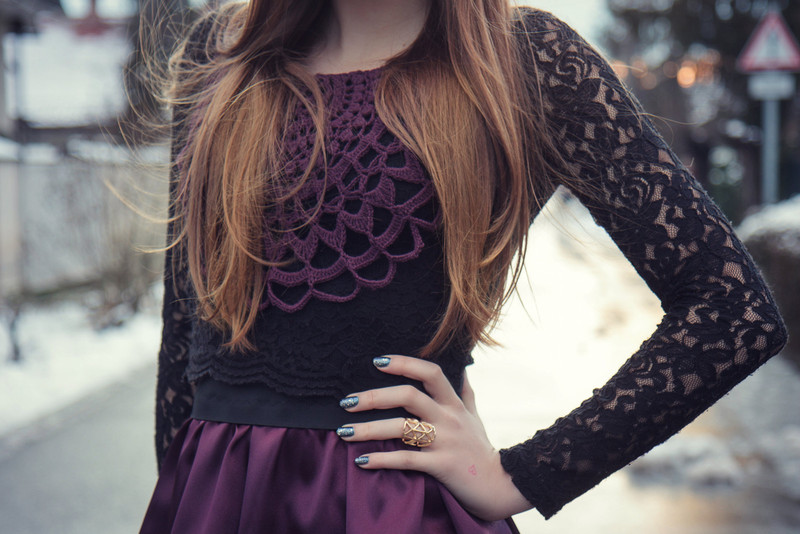 black lace top: H&M / purple lace dress: xdressy / dress : groupdress– I sewed it / stockings: C&A /
ring: H&M / glittering high heels: H&M /headband with flower: Bijou Brigitte