Régóta szerettem volna elkészíteni egy ilyen virágkoszorút.♥ Rengeteg blogon láttam már, és engem is megihletett. Pár napja vettünk az IKEA-ban művirágokat, és tegnap elkészítettem a hajpántot.
I have been longing for such a flower crown.♥ I've seen it on many blogs so I thought of making it myself. A couple of days ago we've bought some fake roses at IKEA, and yesterday I've made it.
Mire van szükséged hozzá?
You need the following items: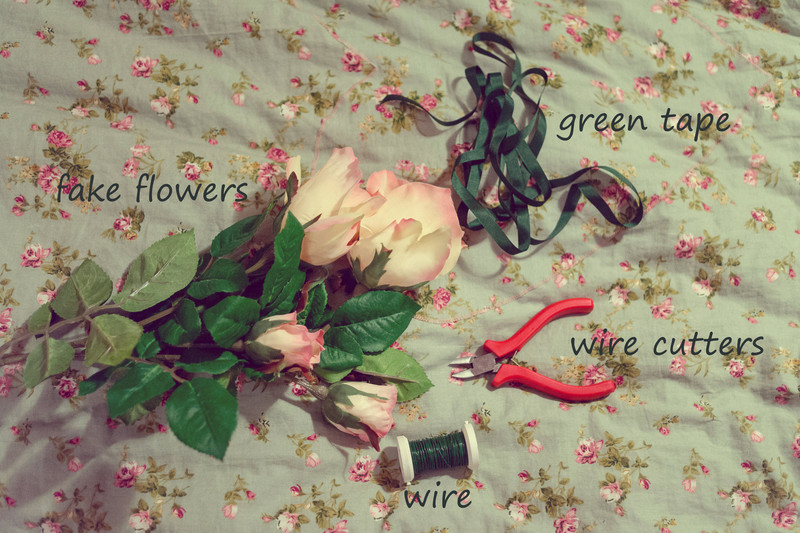 1. lépés: vágd le az ágakról a virágokat és a leveleket külön
2. lépés: készíts egy kör alakú alapot a drótból (a fejed méretével)
3. lépés: erősítsd rá a virágokat/leveleket dróttal
4. lépés: tegyél rá néhány levelet, majd tekerd körbe az egész koszorút zöld szalaggal!
1. cut off the flowers and the leaves
2. make a circle of wire at the size of your head
3. fasten the flowers to the circle with wire
4. put some leaves to it, and cover it with green tape!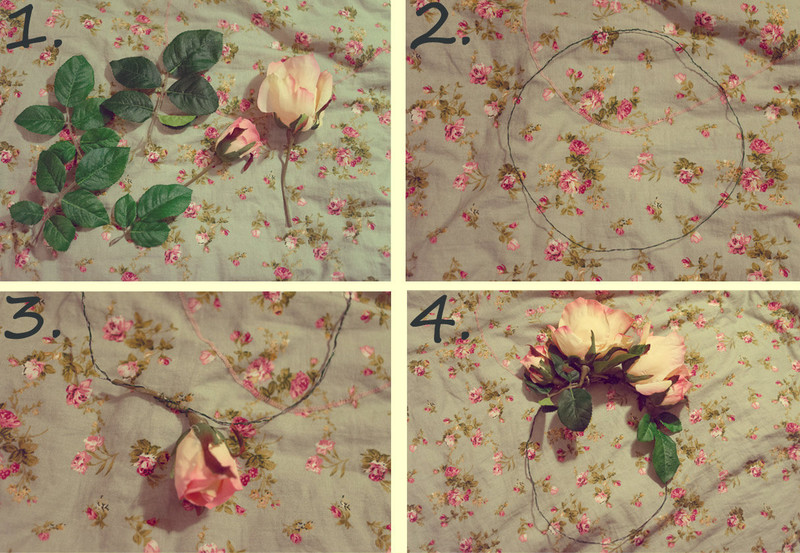 És kész is!
And it's ready!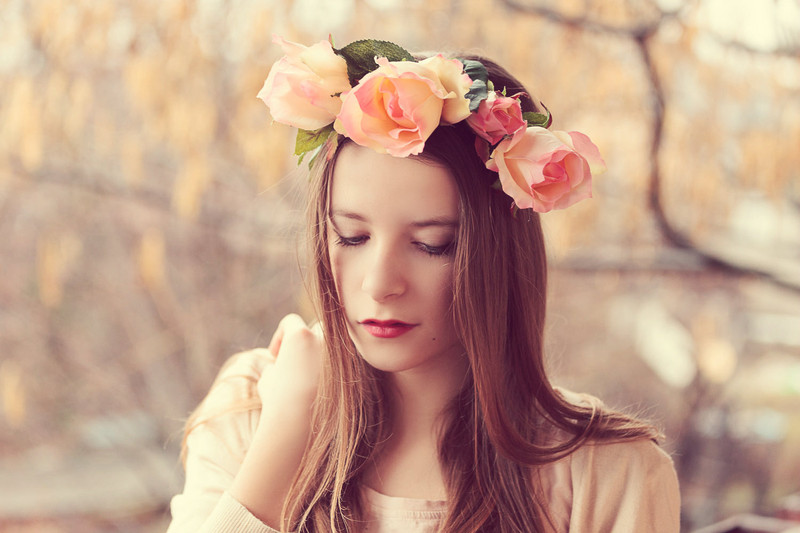 XOXO