Well, it's still winter here (OMG there's minimum 30-40 cm snow!), but it doesn't mean that we forget about the spring. We're just waiting for it… a bit more. But actually I have spring-feeling, even if the weather is cold. I read a lot about spring/summer trends, so I'm gonna share you my favourites.
Igaz, még mindig télies az időjárás, de ez még nem jelenti azt, hogy elfeledkezhetünk a tavaszról. Csak várni kell még… egy kicsit. De ettől még nekem tavasz-hangulatom van. :) Rengeteget olvasgattam az idei tavaszi/nyári trendekről, ezért úgy döntöttem, írok egy bejegyzést a kedvenceimről.
1. Stripes
Mainly black&white. I know, it's all around, but I love this trend. It's really cool, and if you choose the perfect striped item, it can make you look slimmer. (but be careful! don't wear wide stripes if you wanna look thinner)
Főleg fekete-fehérben. Tudom, hogy már a csapból is ez folyik, de egyszerűen imádom ezt a trendet. Nagyon jól néz ki, és hogyha az alakodhoz megfelelő csíkozású darabot választasz, karcsúsít is. (de vigyázz! ne hordj széles csíkozású ruhákat, hogyha vékonyabbnak szeretnél látszani)
2. Emerald Green
This is the trend color of 2013. I have only one item in emerald green (a bag), but I adore it.
Ez a 2013-as év trendszíne. Nekem csak egy smaragdzöld darabom van (egy táska), de imádom.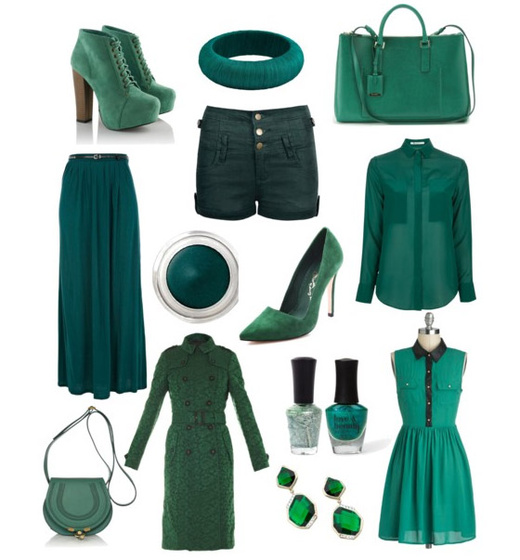 3. Jungle Trend
It's a big trend nowadays – to wear many flower prints and palm trees and leopard pattern and everything that's a bit jungle-styled.
Mostanában nagy divat – viselj virágmintákat, állatmintákat, bármit, ami egy kicsit is 'dzsungeles'.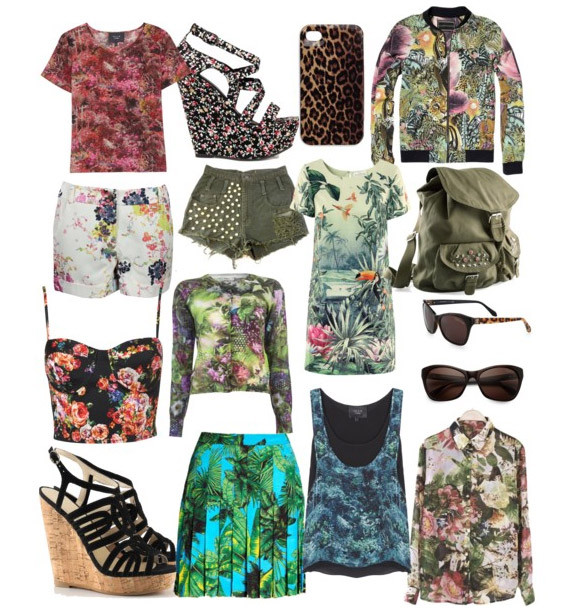 4. Metallic
The shinier, the better! These glamorous clothes look so amazing. If you like to stick out from the crowd, you should wear something metallic. I want to buy a skirt like that blue one in the picture, but in another color (maybe silver, or 'hologram' like this one).
Minél fényesebb, annál jobb! Ezek a glamúros darabok elképesztően jól néznek ki. Hogyha szeretnél kitűnni a tömegből, akkor viselj fémesen csillogó ruhákat. Én egy olyasmi szoknyát szeretnék majd beszerezni, mint itt a képen a kék, csak más színben (esetleg ezüstben, vagy 'hologramos' stílusban mint ez)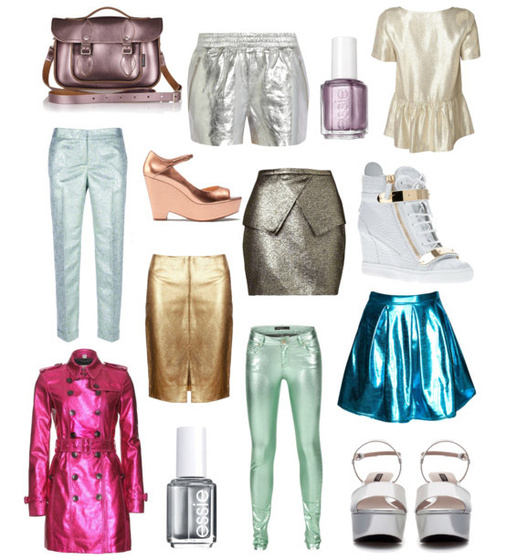 Hope you liked this post, it's almost spring school break (well, it won't be too long, only 5 or 6 days)! If the weather will be sunny, I'm going to share you some outfits! :)
Remélem, tetszett ez a bejegyzés, nemsokára tavaszi szünet (bár nem lesz túl hosszú, 5-6 nap)! Hogyha naposabb időnk lesz, fotózunk pár outfitet! :)
XOXO