I haven't been to the hairdresser for some time, so today I went there (to Bio Hair, that's my favourite). Well, there's nothing extra, my hair got a bit shorter.
The sun was shining in the afternoon, so mom took some photos of me in this outfit. I'm wearing a short, peach knitted sweater, a powder pink blouse under it, scarf, beige pants and boots.
I'll have time in the spring break, so I'm going to sew something. :)
Ma végre eljutottam a fodrászhoz (a Bio Hair-be), mivel már nagyon rég voltam. Nem történt különösebb változás a hajamon, csak a végéből vágtak egy kicsit, és fokozatosabb lett.
Délután kisütött a nap, úgyhogy anyum fotózott rólam néhány outfit fotót. Egy rövid barackszínű kötött pulcsit, alatta púderrózsaszín blúzt, csizmát, bézs nadrágot és sálat viseltem.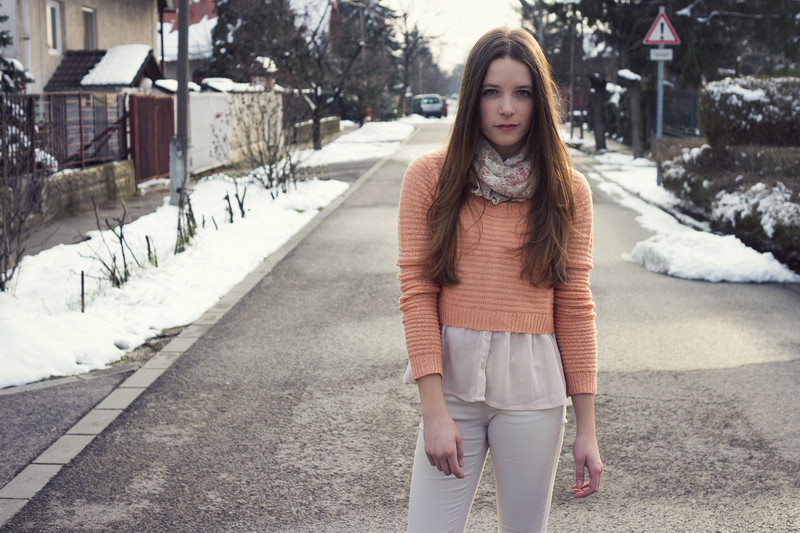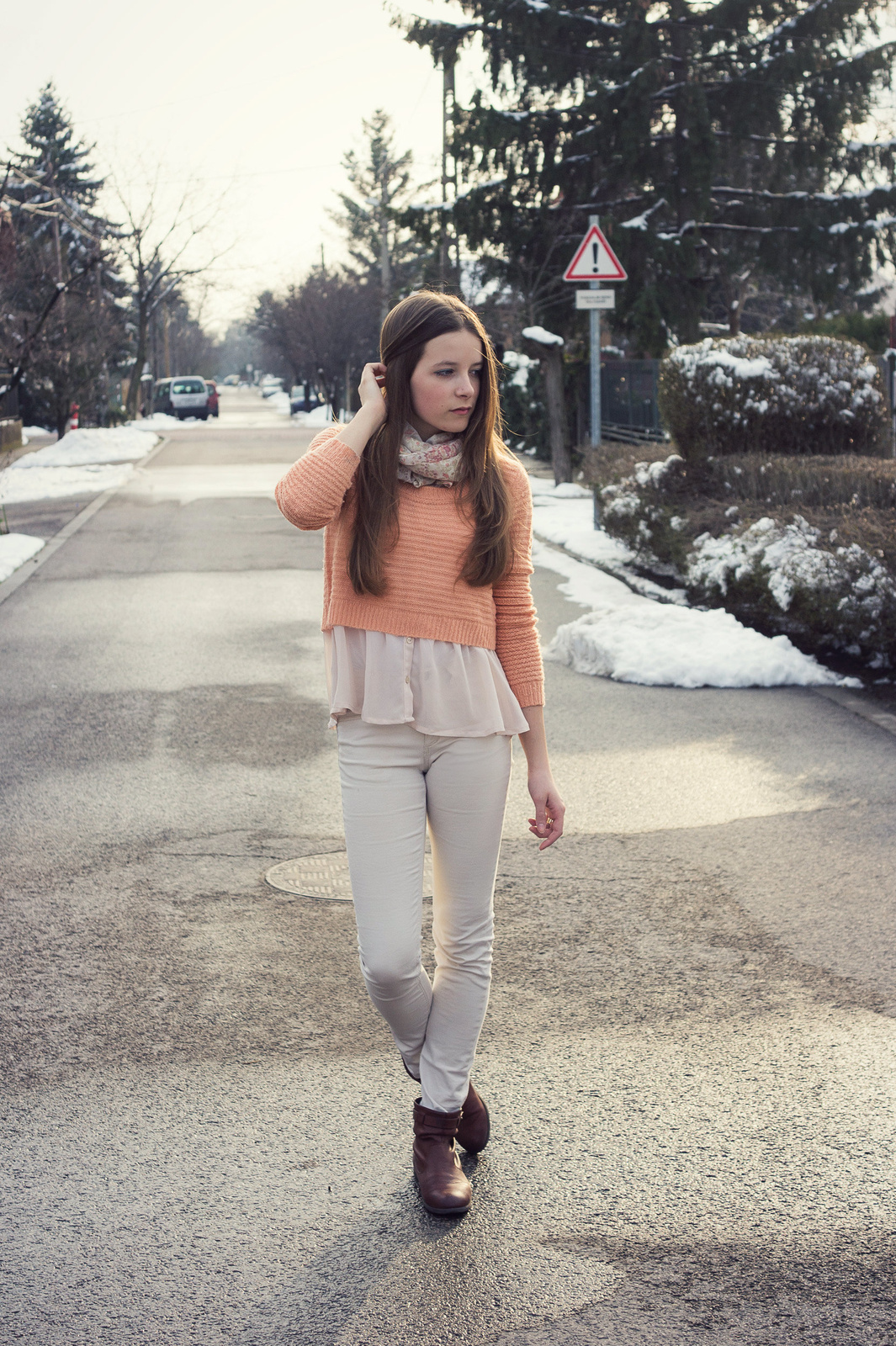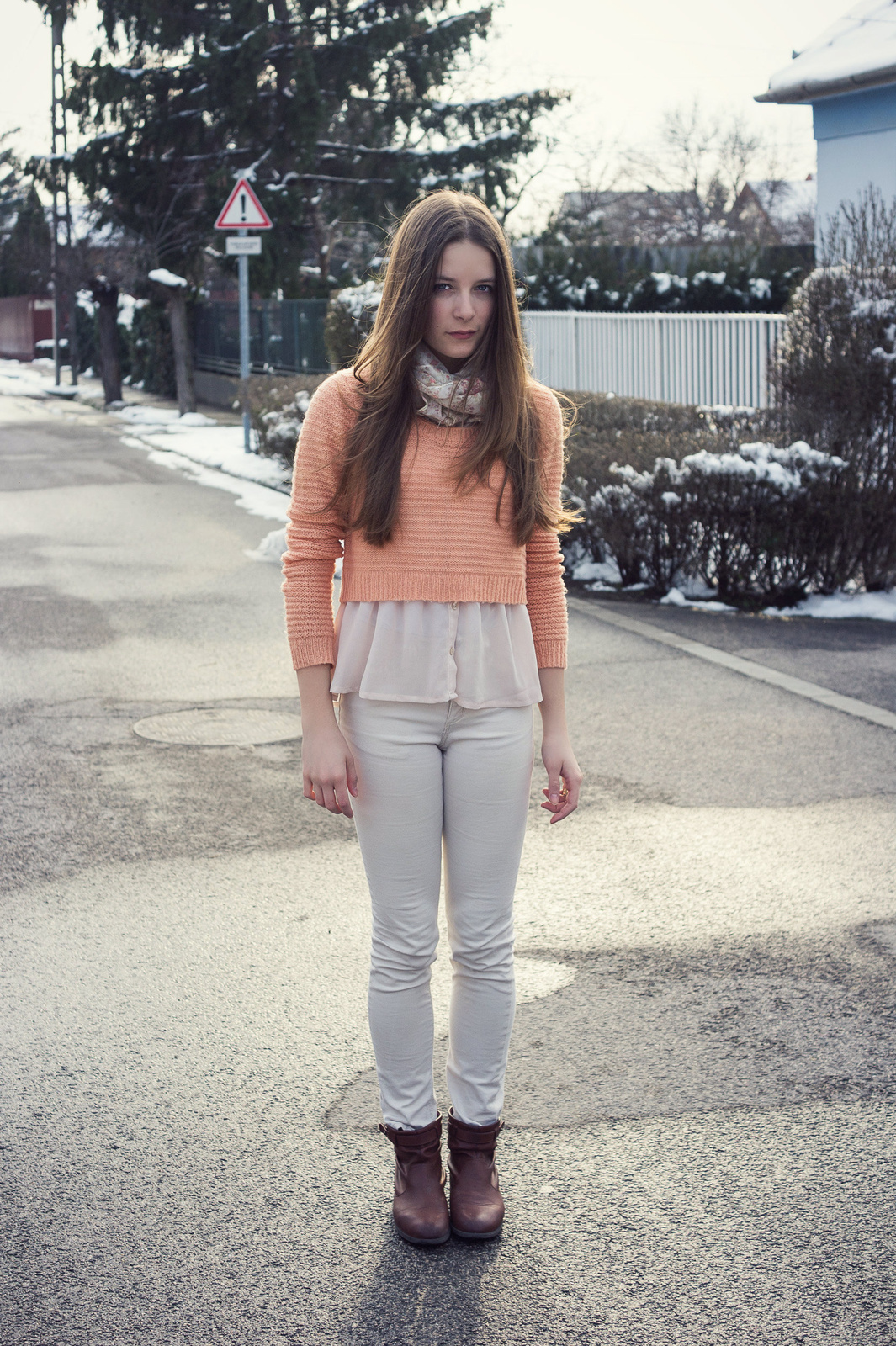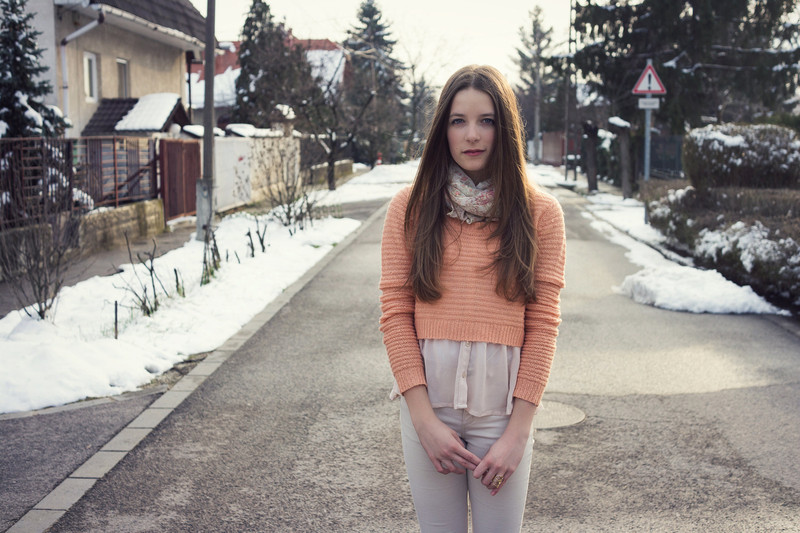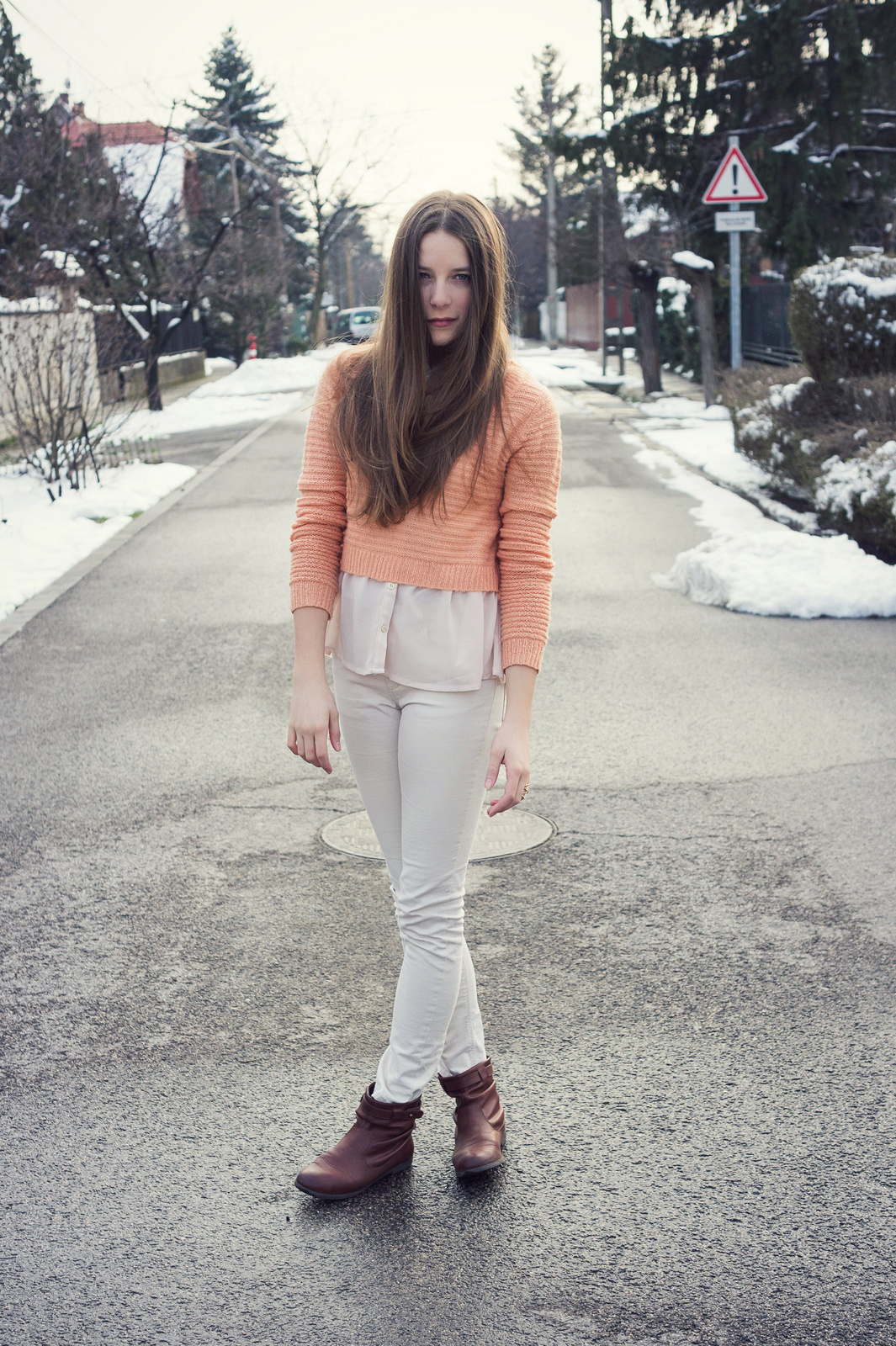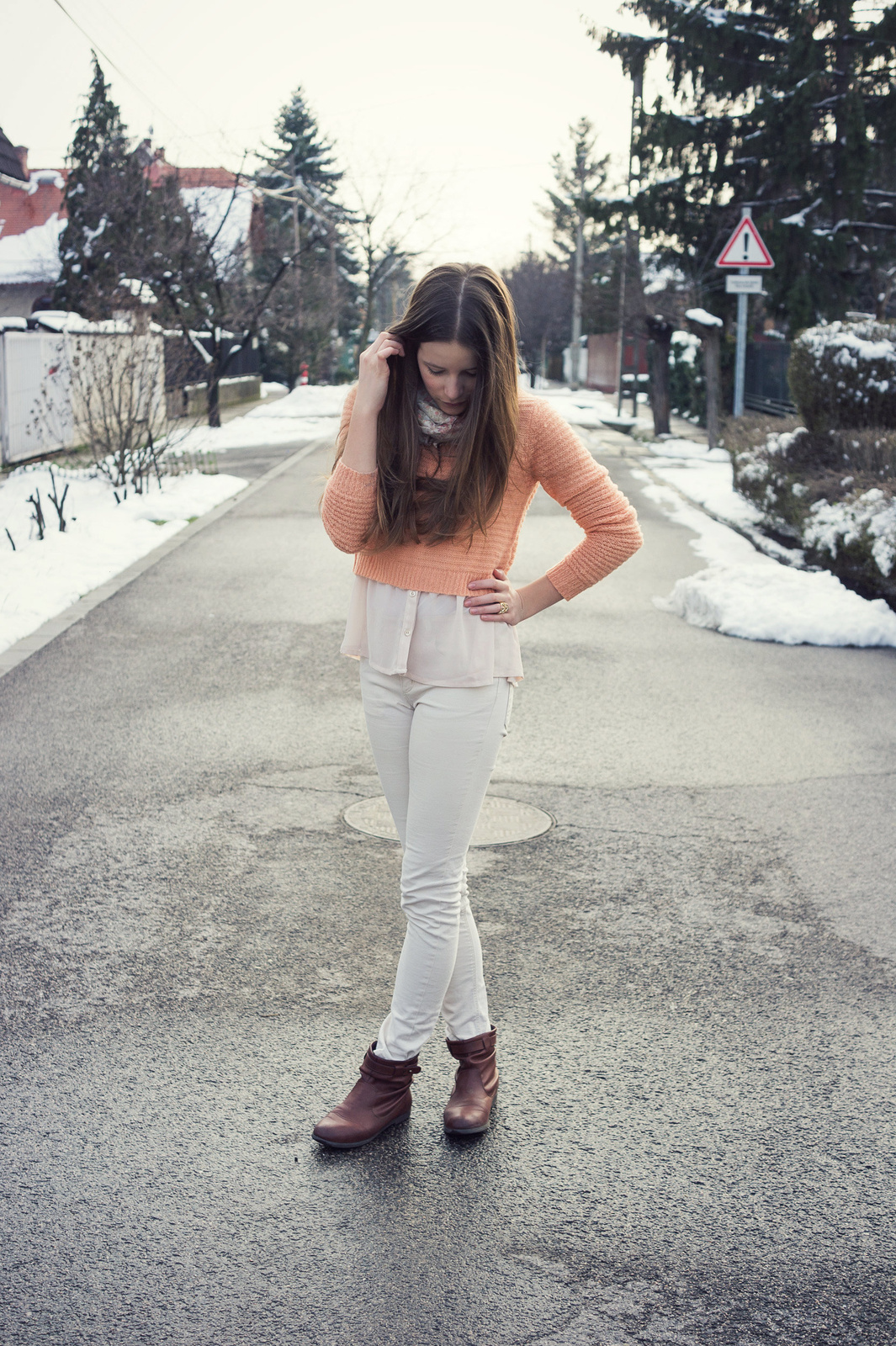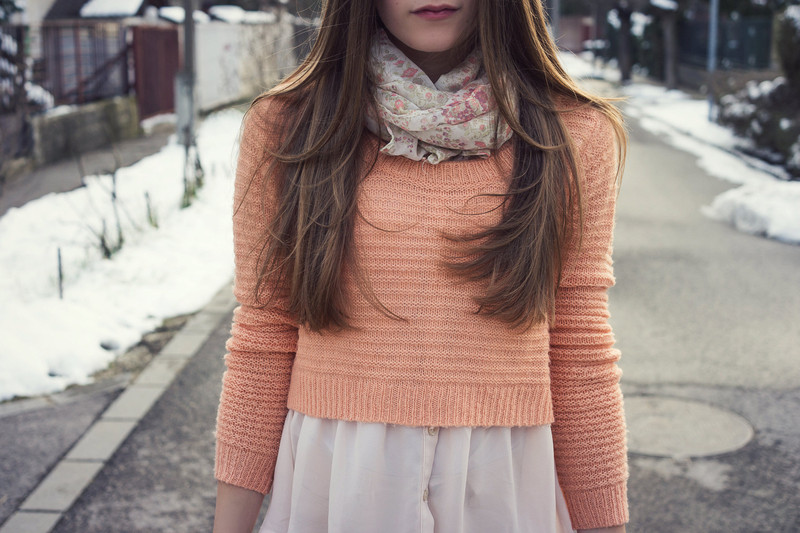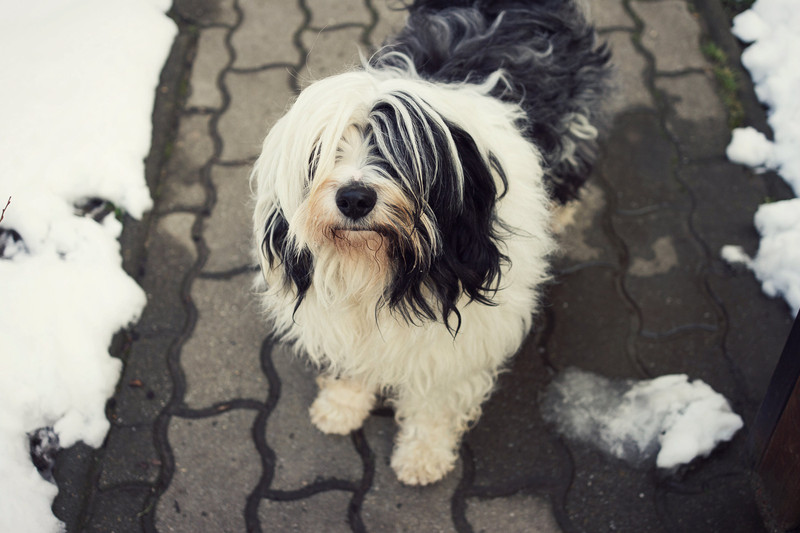 peach sweater: New Look / blouse: H&M / boots: Zara / pants: H&M / scarf: H&M