I love to combine burgundy and khaki colors. Now I'm wearing my khaki leather jacket with a dotted retro skirt. My outfit's style became more cool then it was with the headband and the boots.
If you haven't known my dog yet then here is it: Pamacs (Mop in English) :) I love him so much!!
Nagyon szeretem a bordót és a khakit kombinálni. A khaki bőrdzsekimet ezzel a pöttyös szoknyával vettem fel. Az outfitem sokkal vagányabb stílusú lett a szegecses hajpánttal és a bakanccsal.
Hogyha eddig még nem 'ismertétek' volna őt, ez itt az én kutyám: Pamacs. :) Imádom őt!!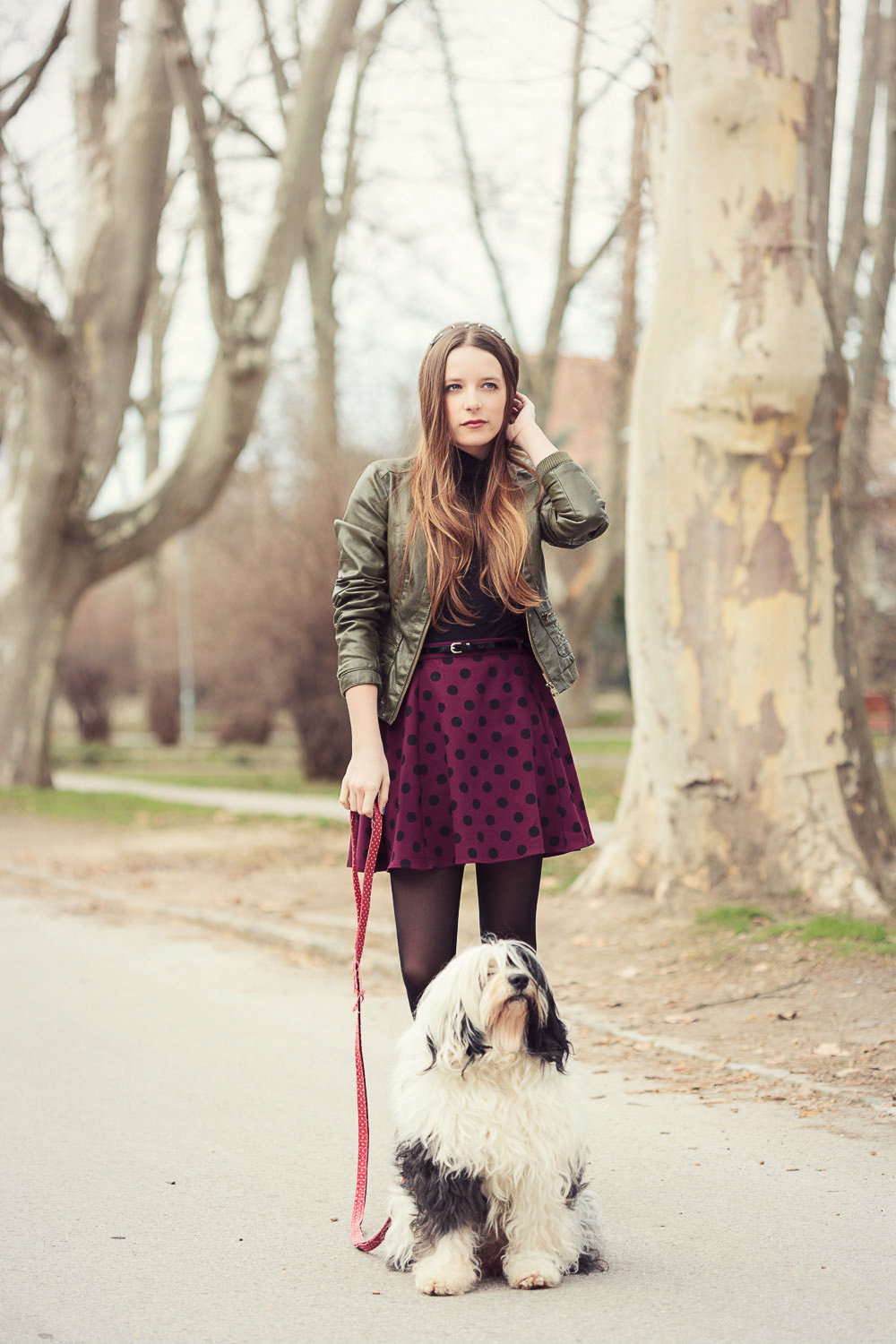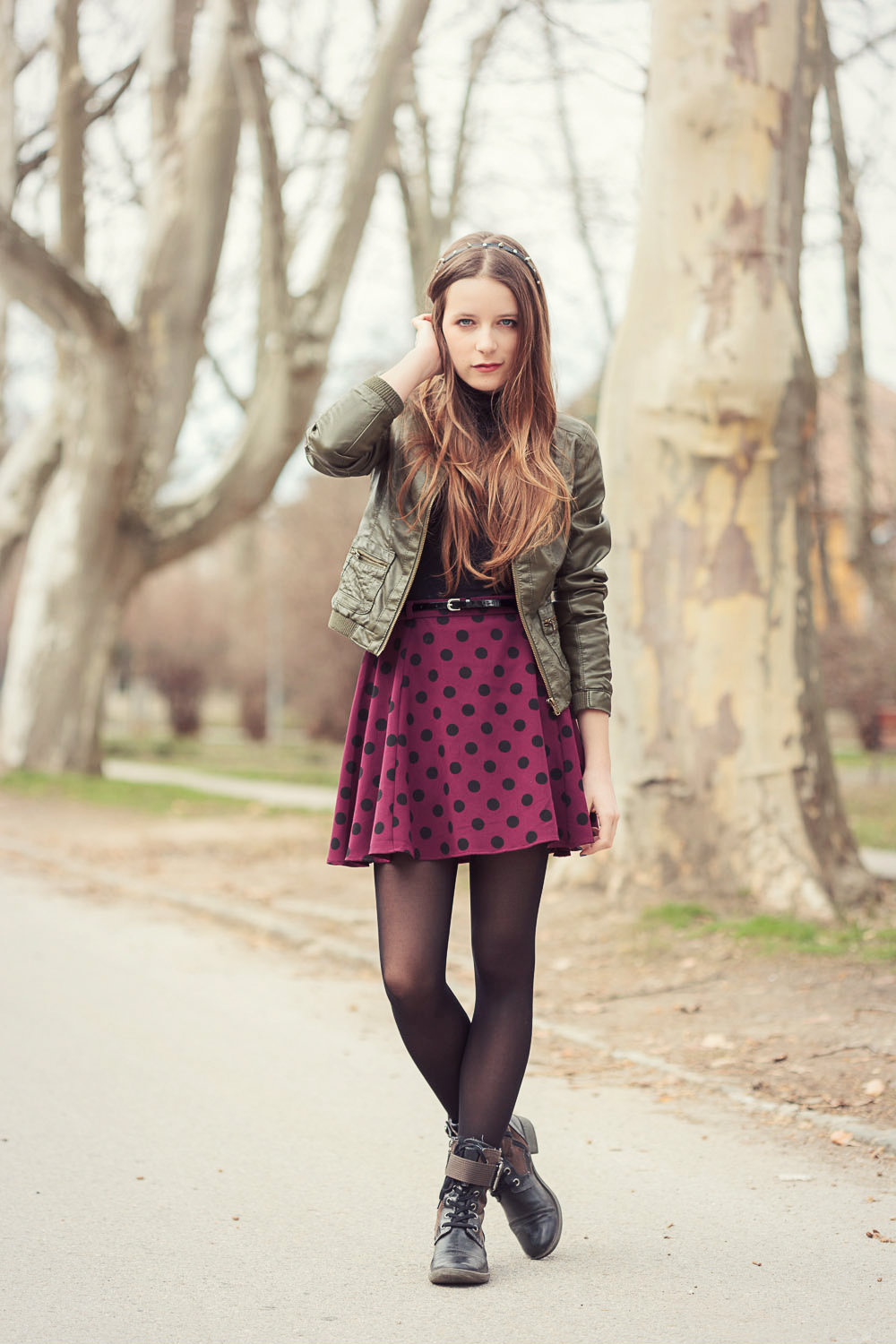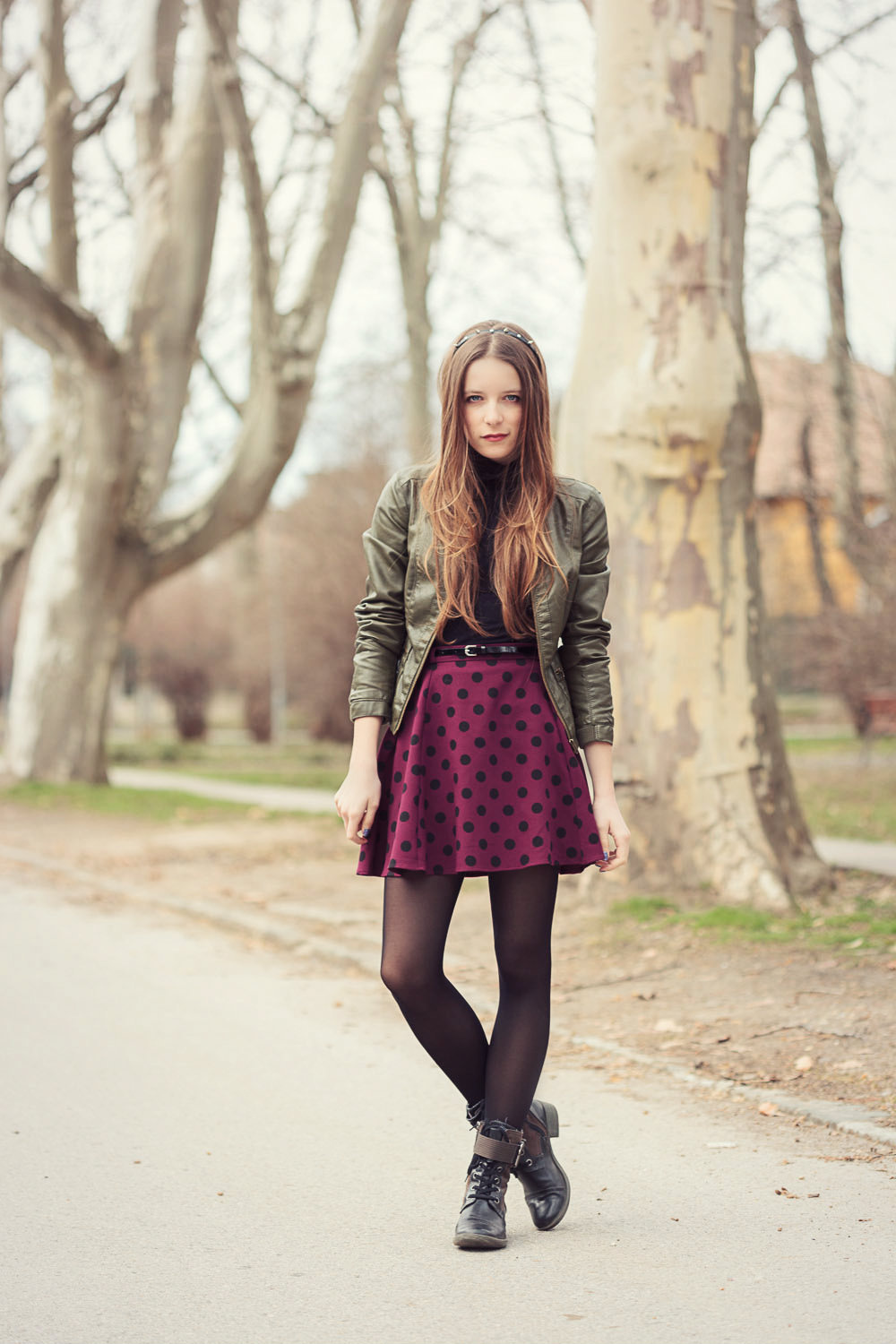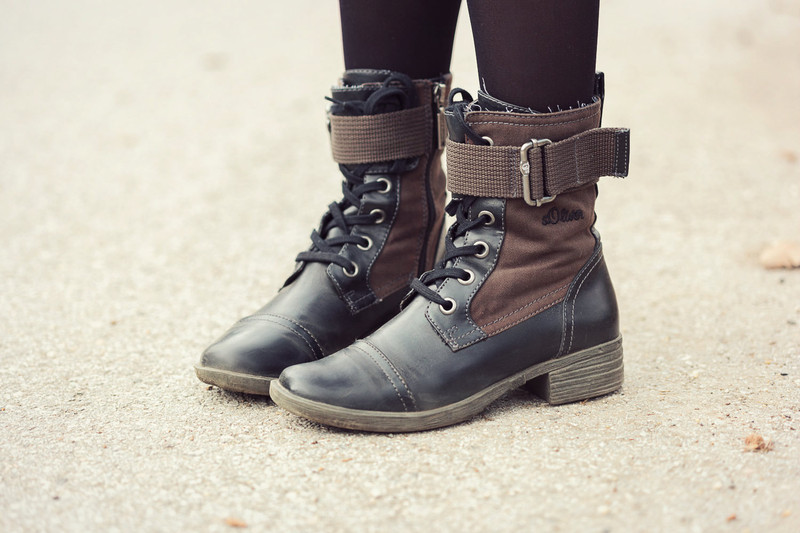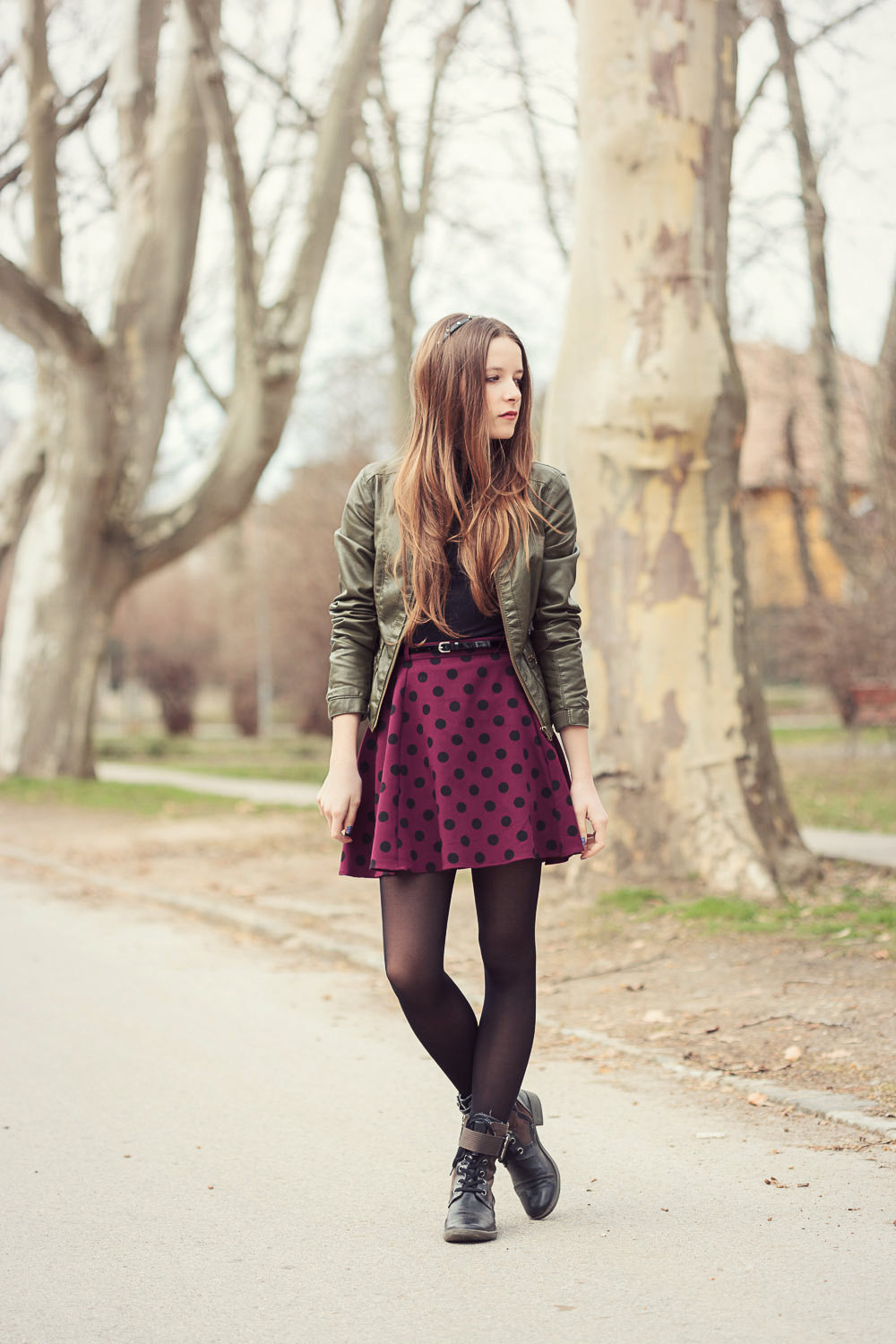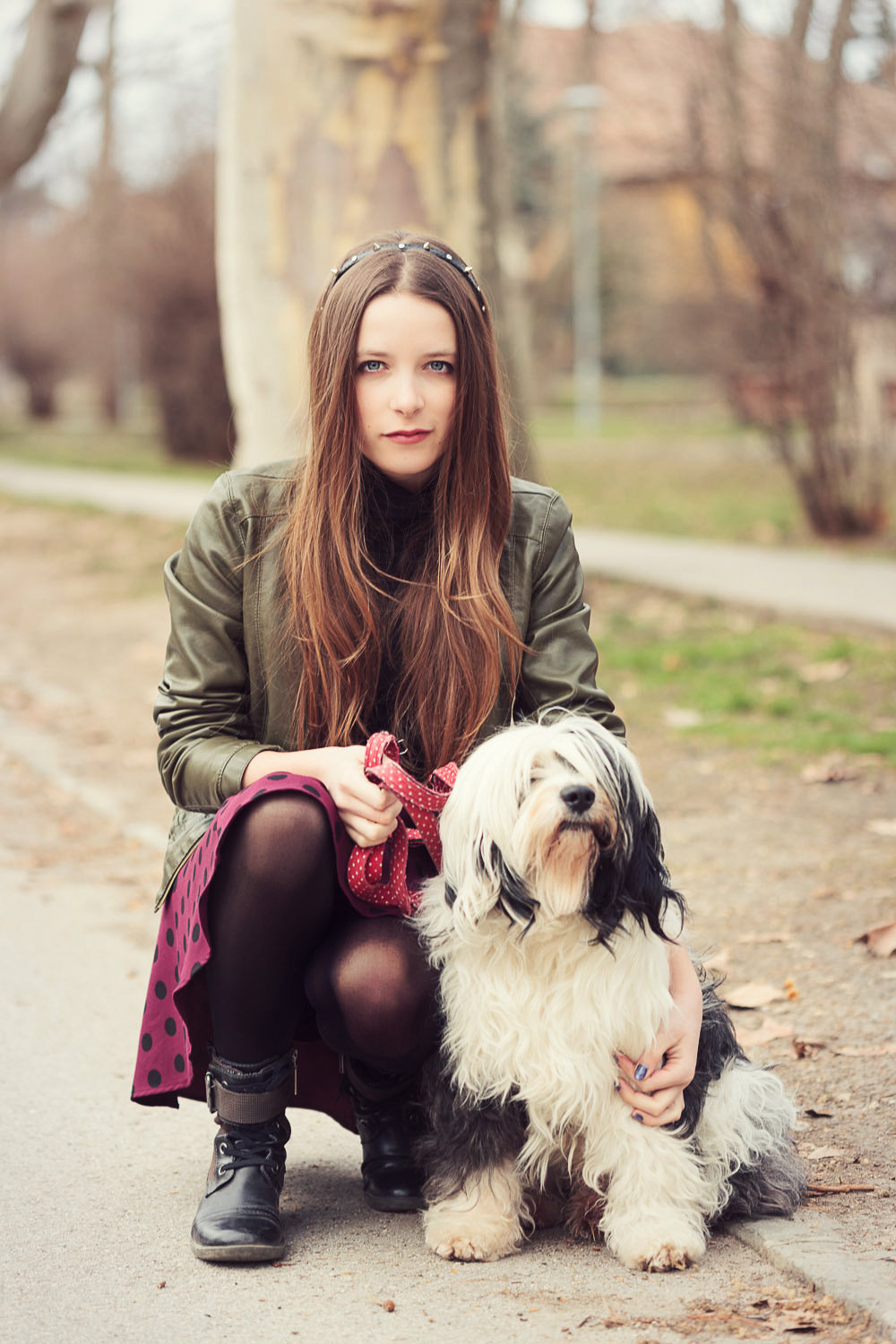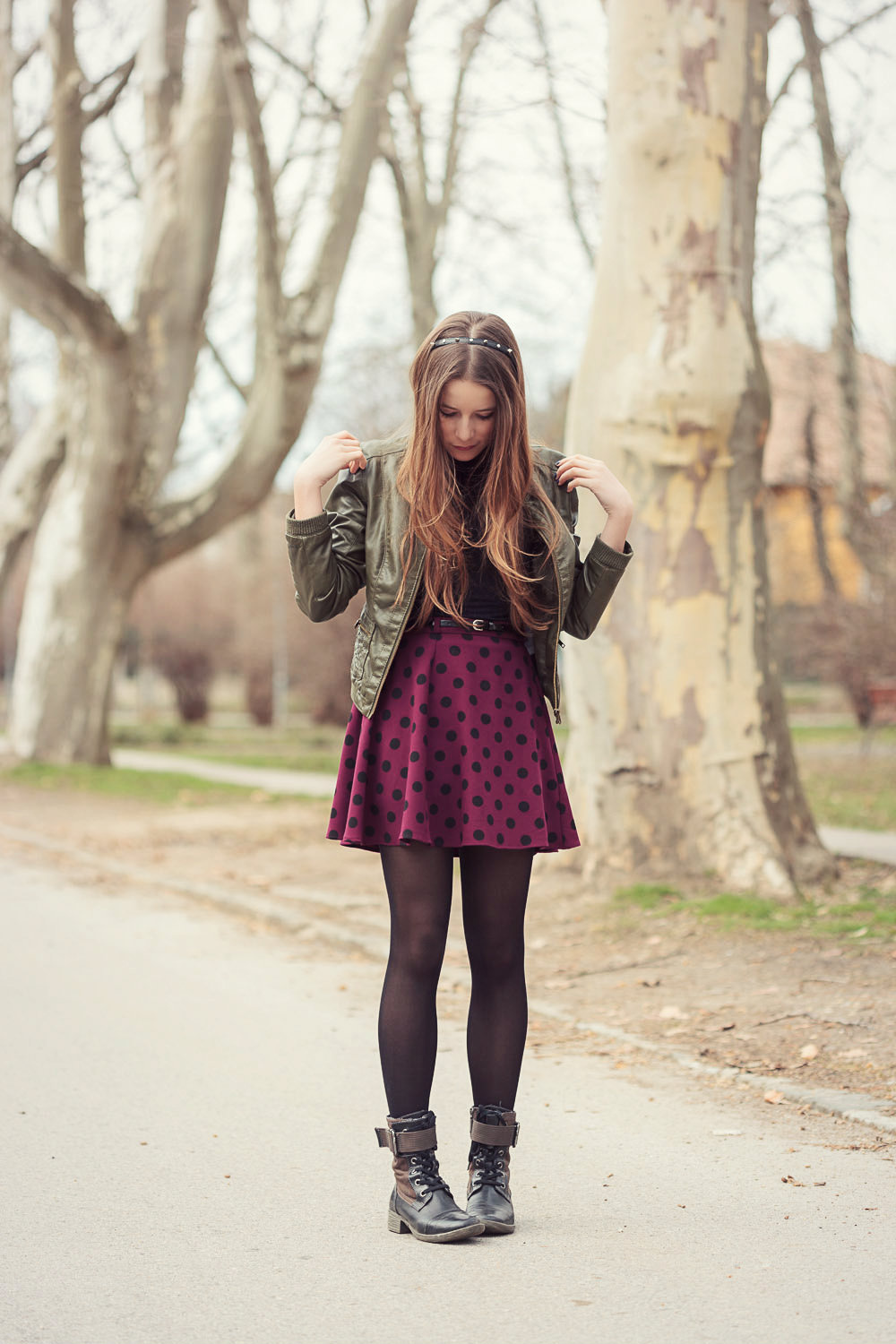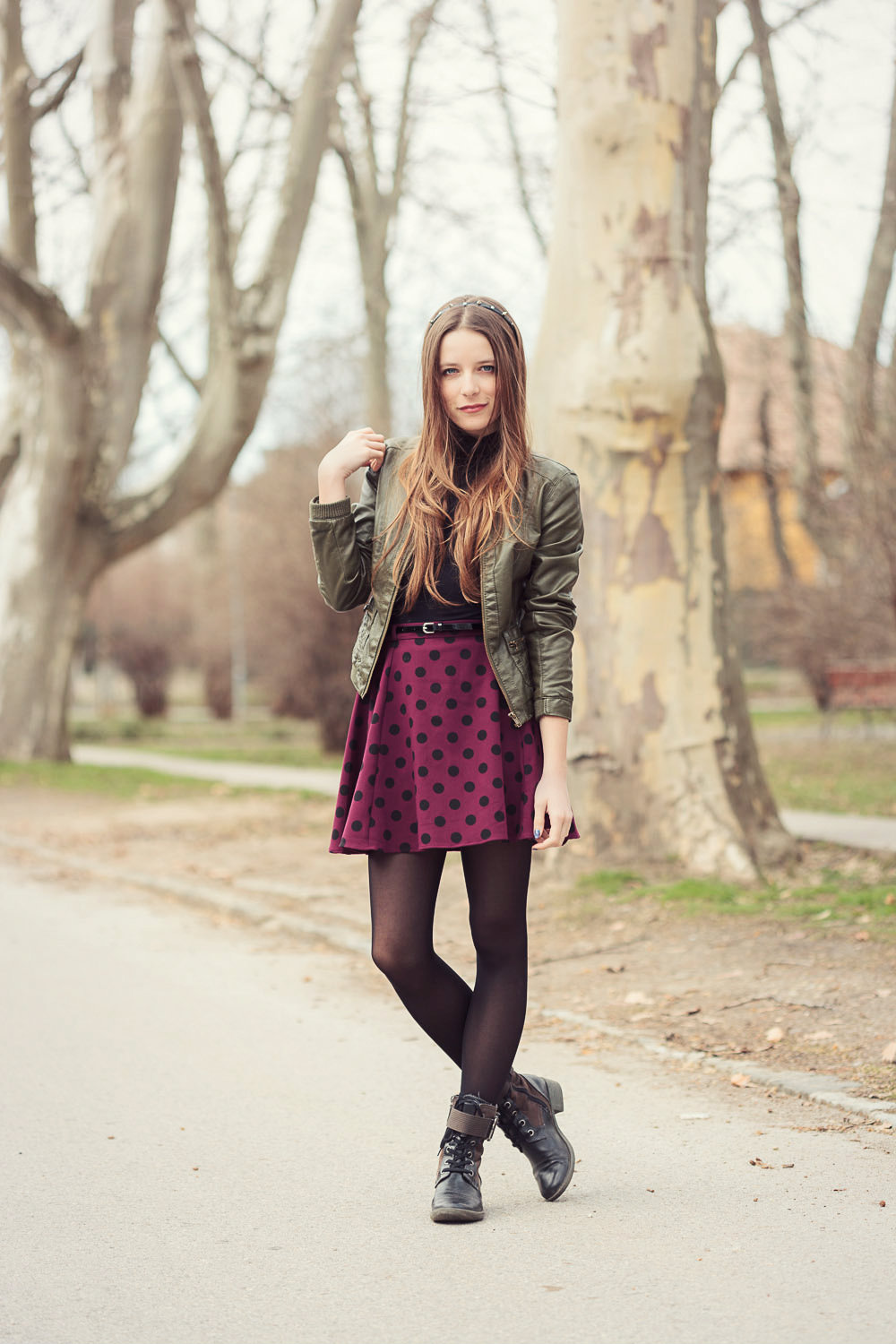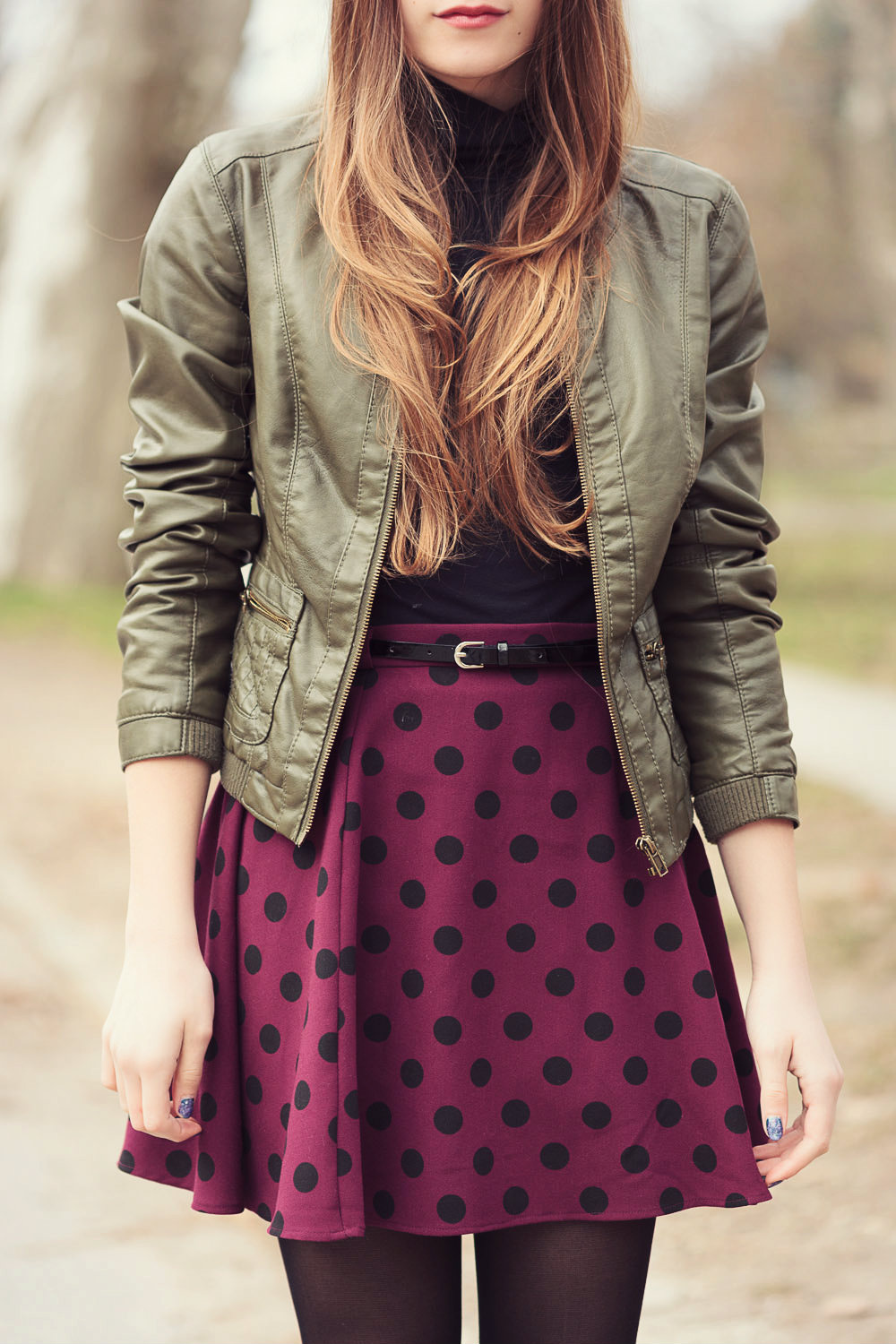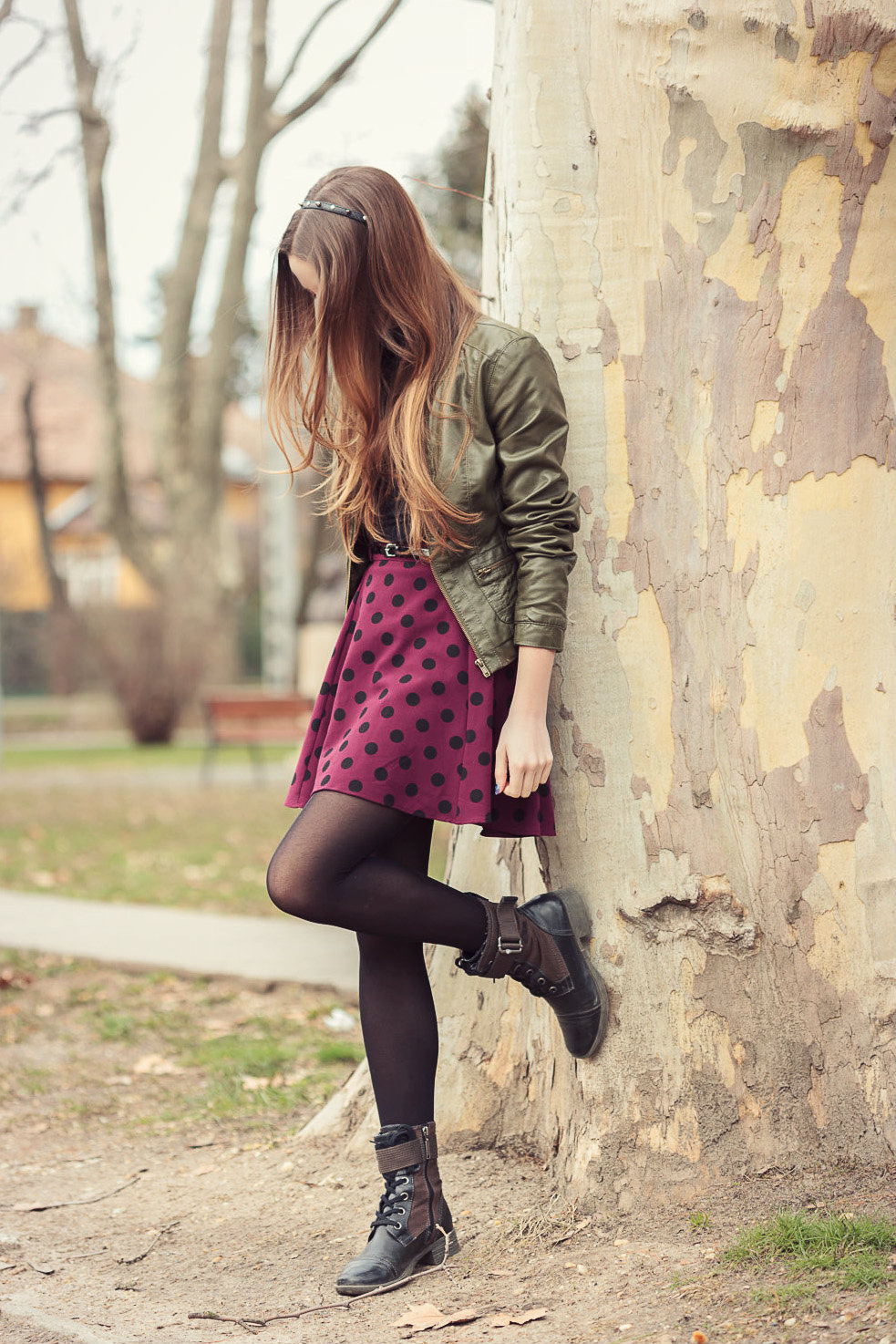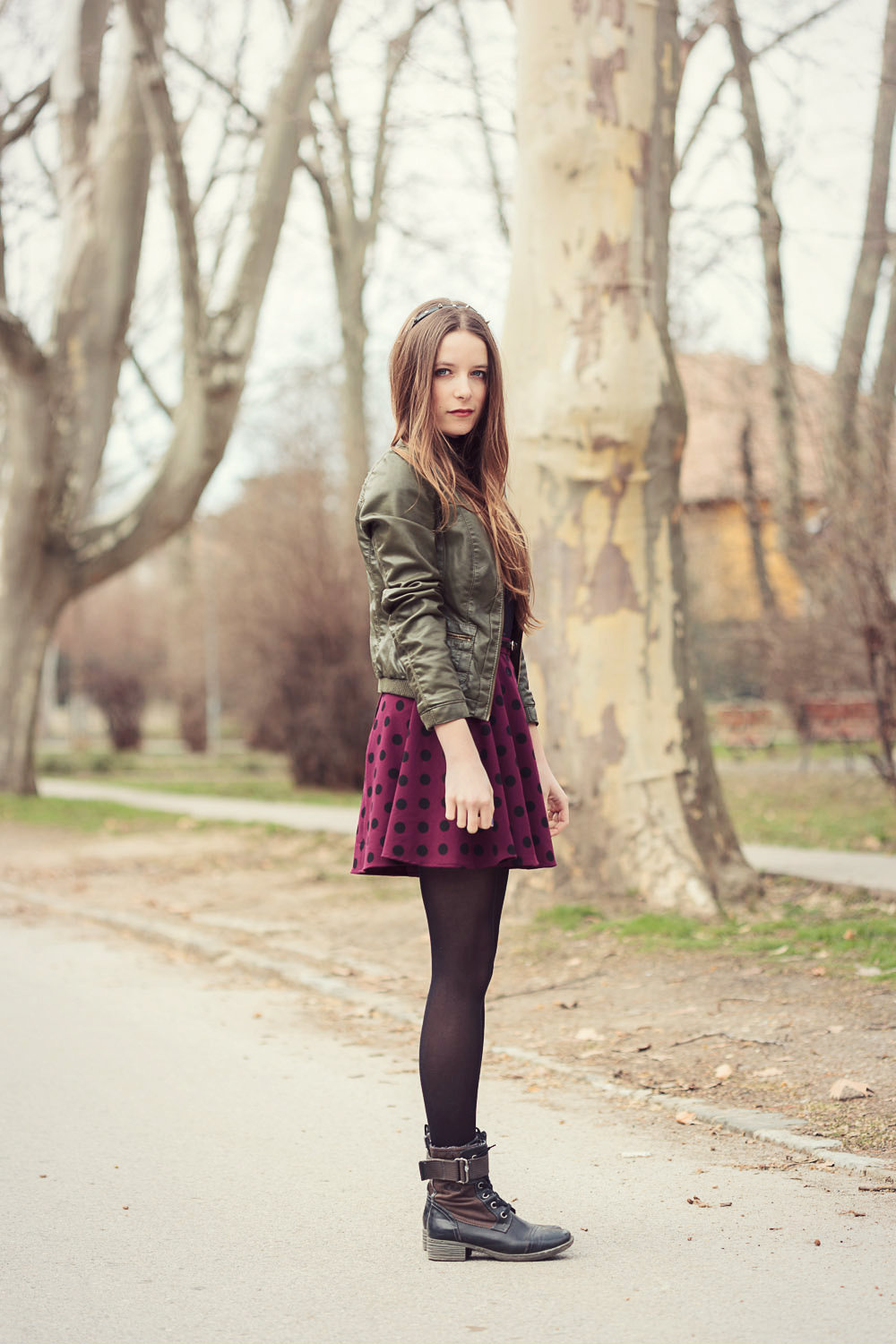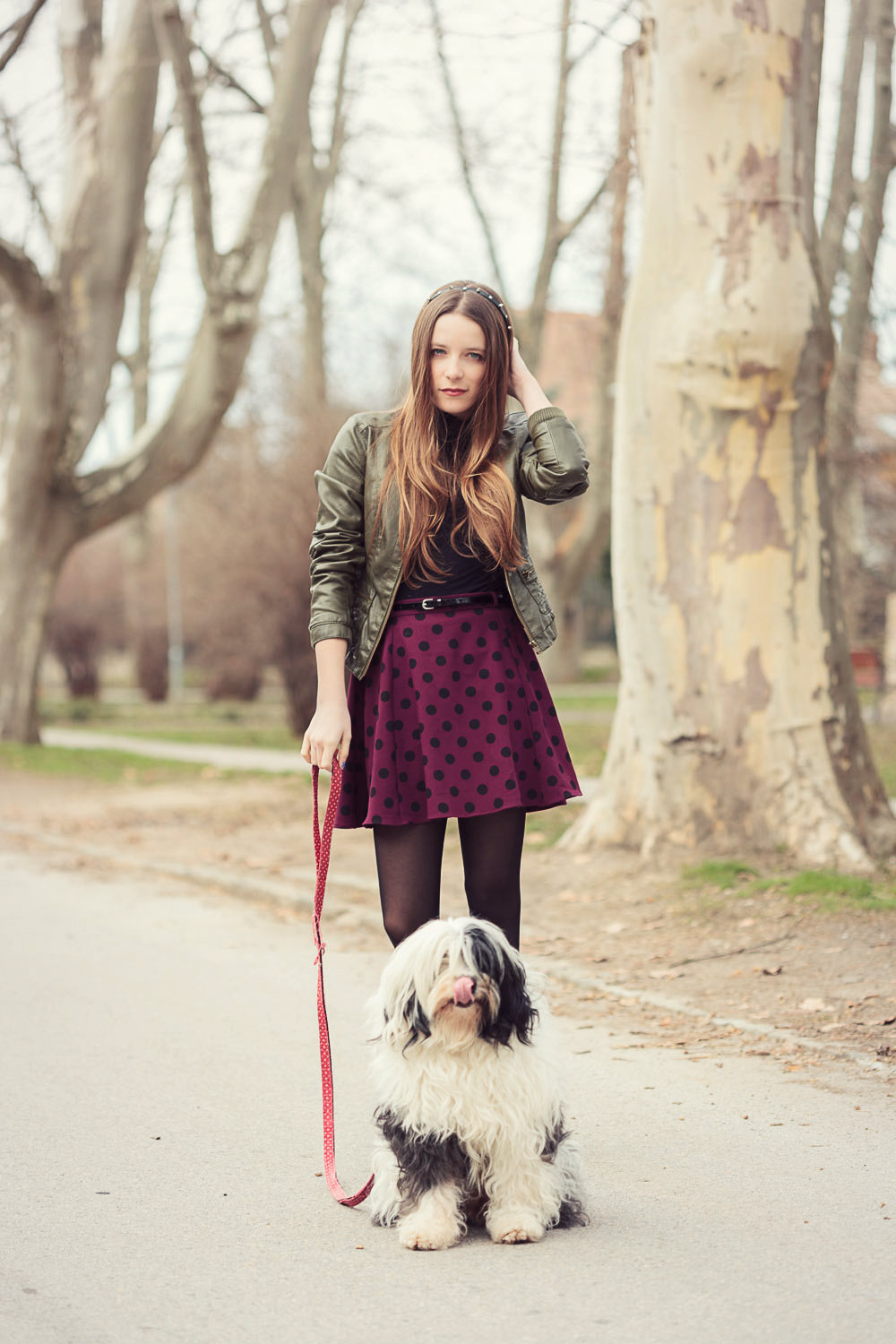 dotted skirt: H&M / leather jakcet: Vero Moda / tights: Calzedonia / boots: sOliver / top: Tammy /
headband: eBay
XOXO