I was thinking about what to do in the morning when I saw my Teen Vogue issue (April). I looked into it and a photo caught my eyes: Marc By Marc Jacobs 2013 campaign. There were some really cool photos which I loved. I decided to make a similar outfit. I LOVE to experiment, so I got this H&M skirt and I wore it with a striped top, a scarf for belt plus my summer sandals.
Well, this is not an extraordinary look, but I felt like… I need to do something different, not the usual jeans + T-shirt combination. :)
Épp azon gondolkoztam, hogy mit csináljak, amikor megláttam a Teen Vogue áprilisi számát. Fellapoztam és rögtön megakadt a szemem egy képen: Marc By Marc Jacobs 2013 kollekció. Nagyon tetszettek a képek, ezért úgy döntöttem, én is csinálok egy hasonló stílusú összeállítást. Imádok kísérletezni, úgyhogy felkutattam gyorsan egy régi H&M-es szoknyát és egy csíkos felsővel, sállal (övként) és a nyári telitalpúmmal vettem fel.
Igaz, ez nem egy átlagos outfit, de úgy éreztem… valami újat, valami különlegeset kéne csinálnom, nem pedig a megszokott farmer + póló kombinációt.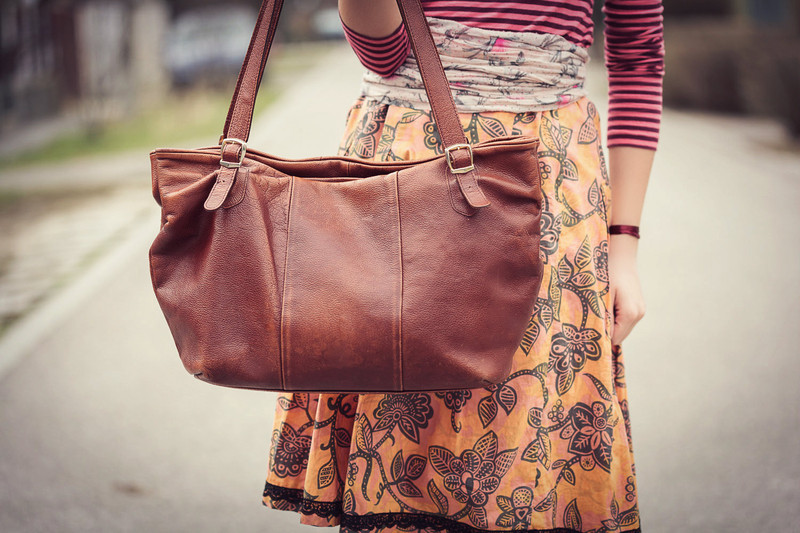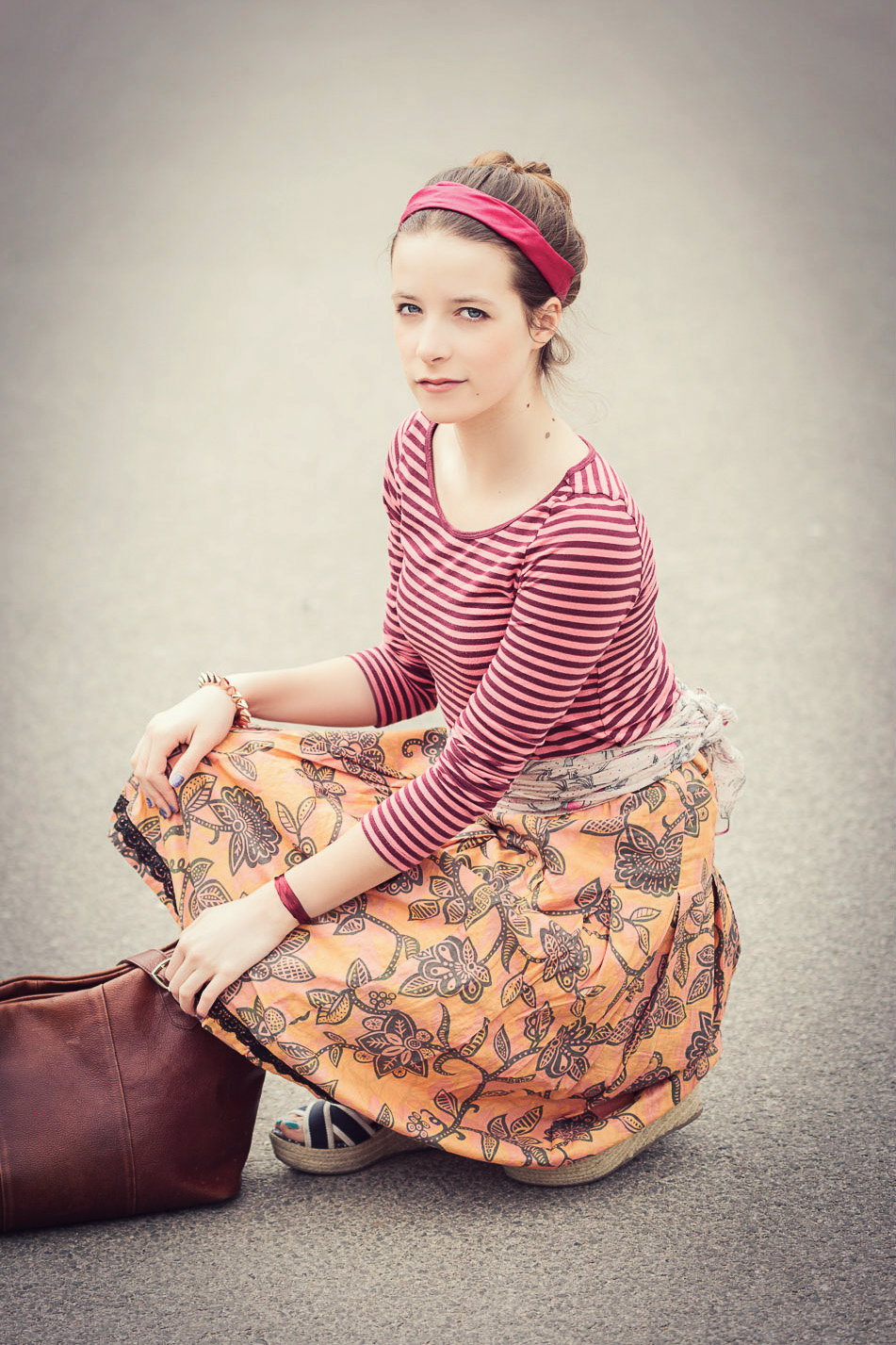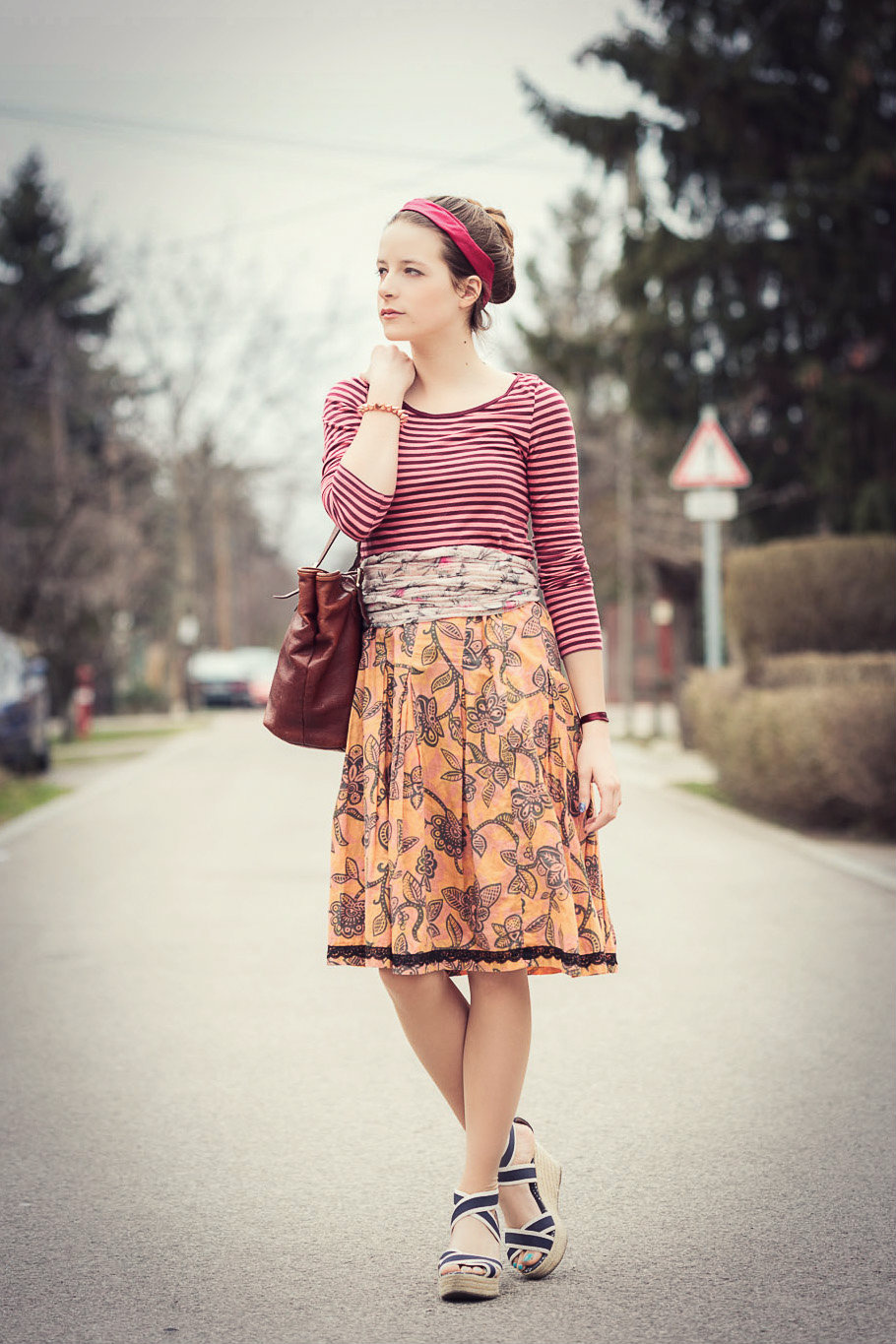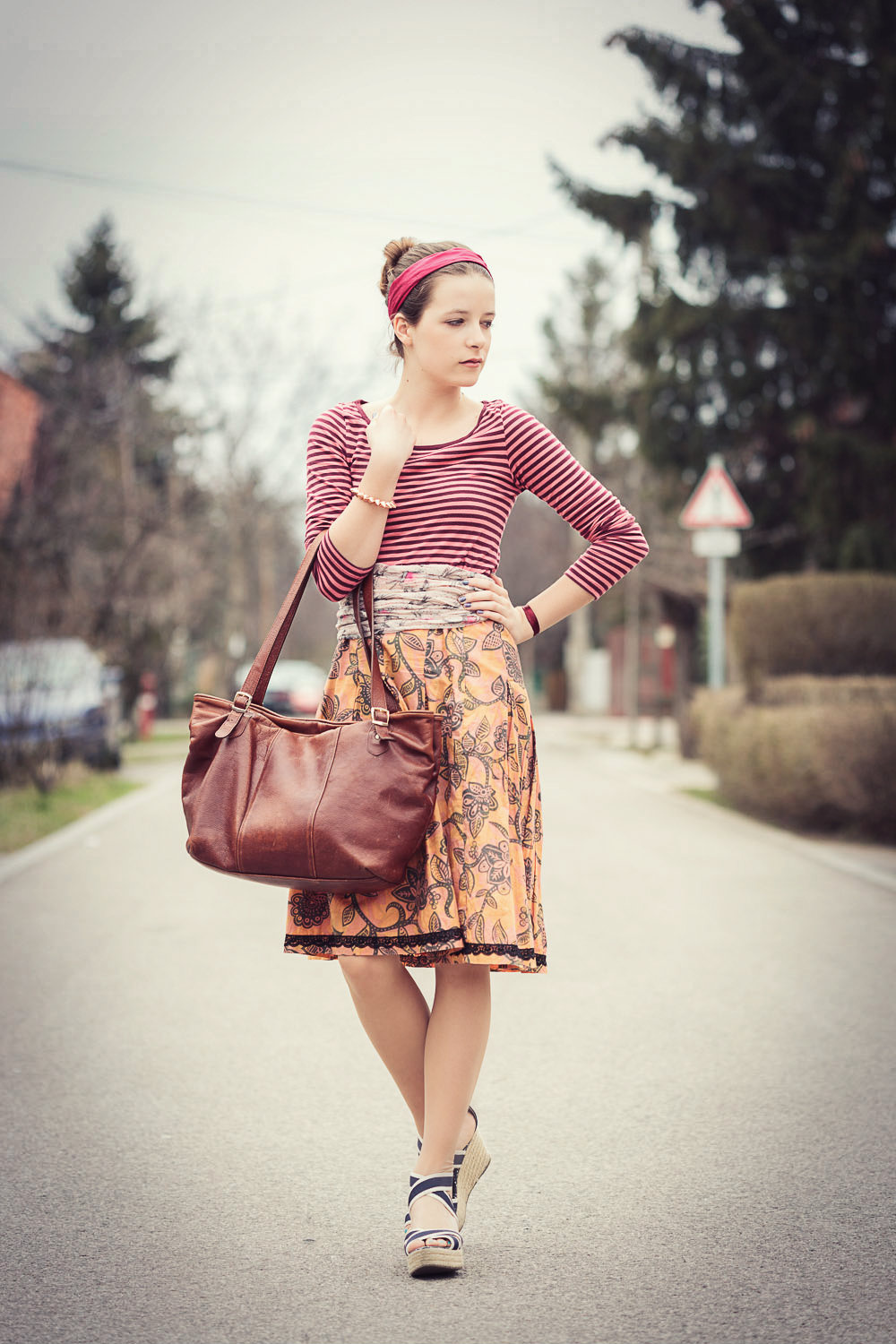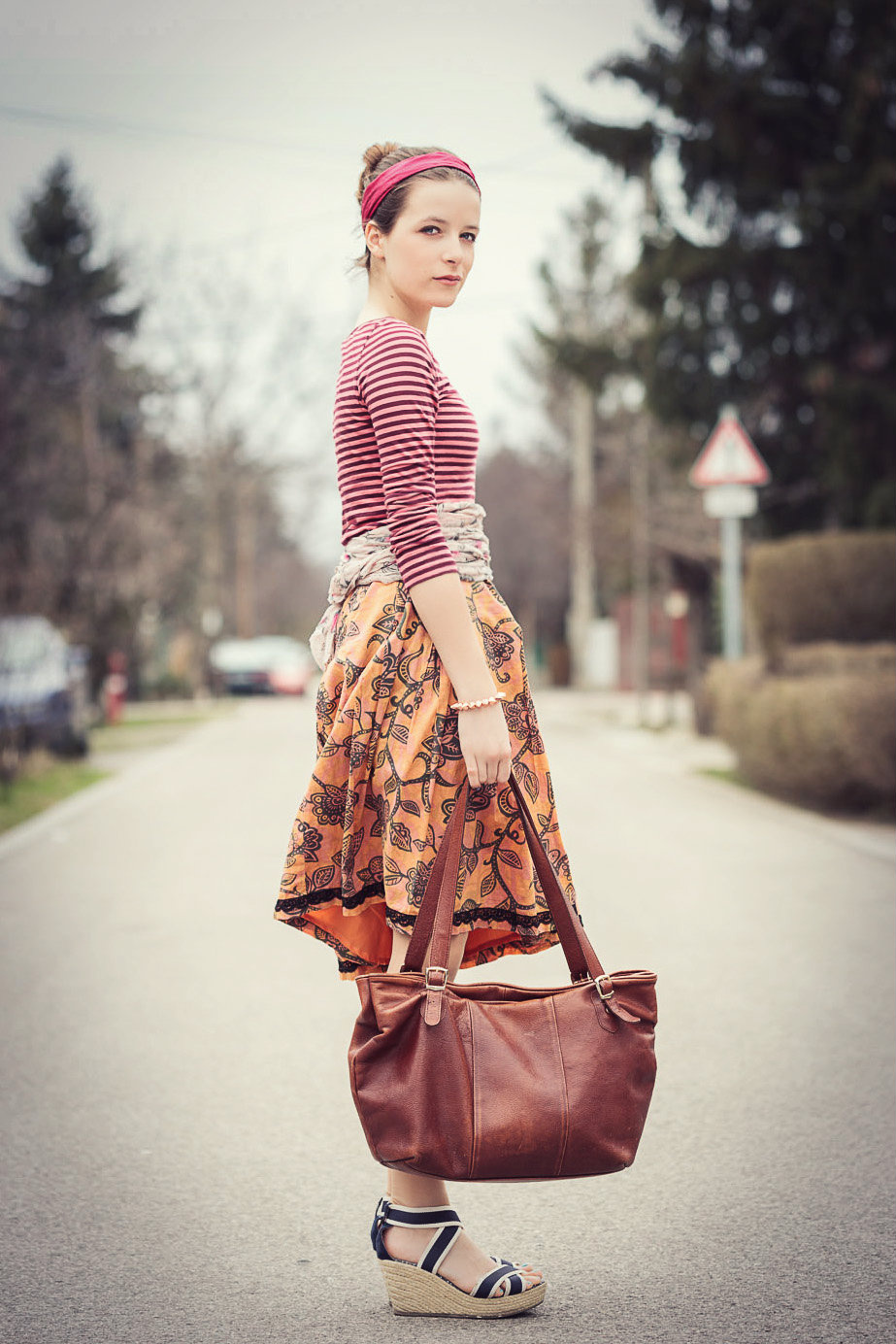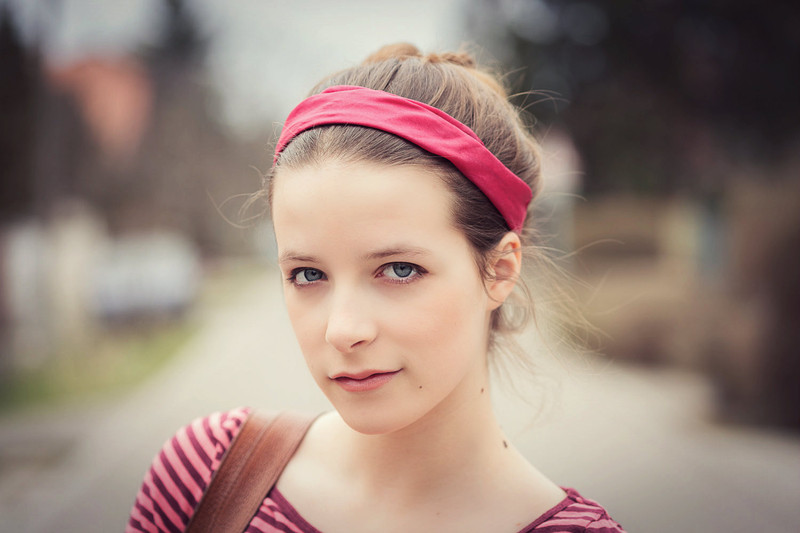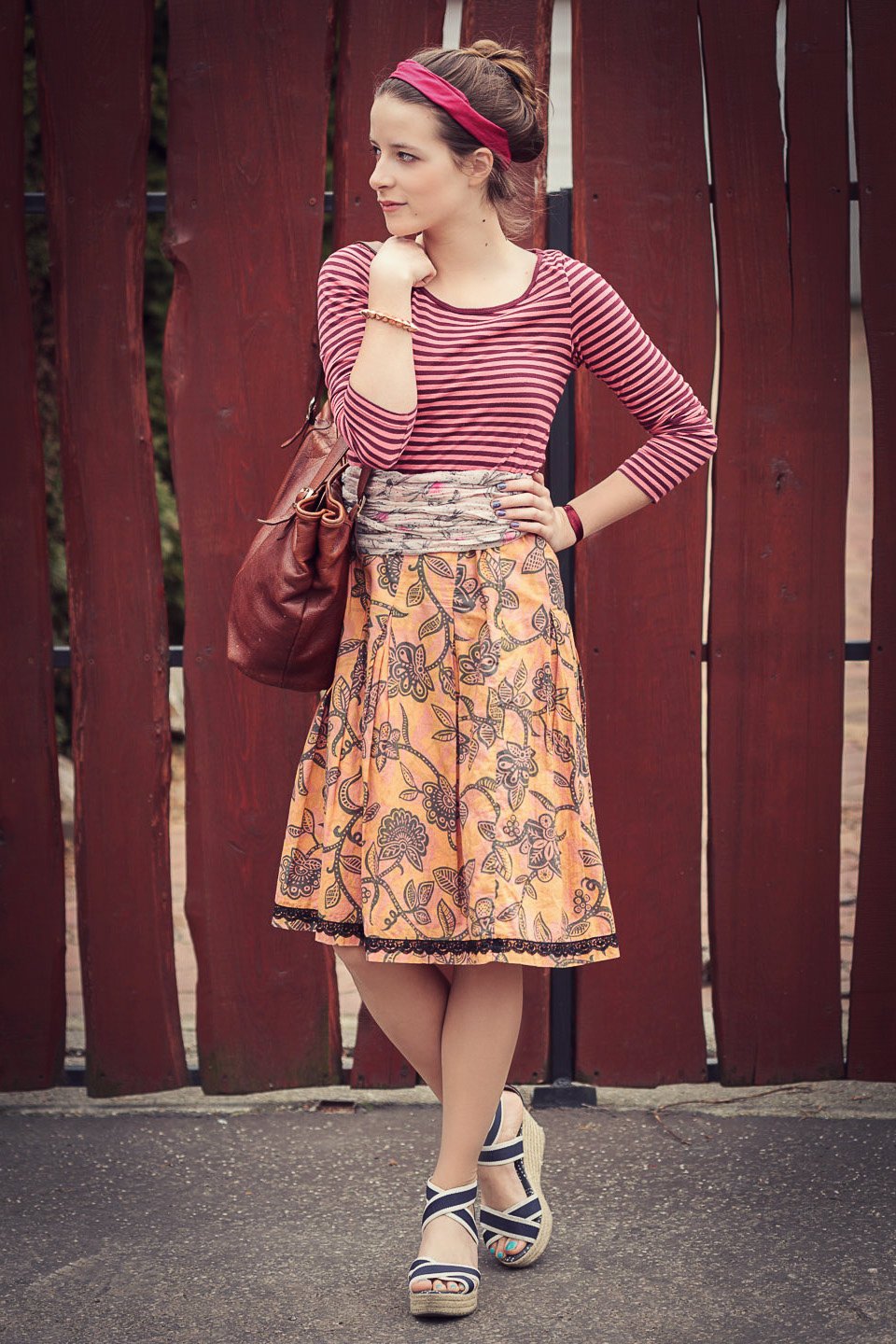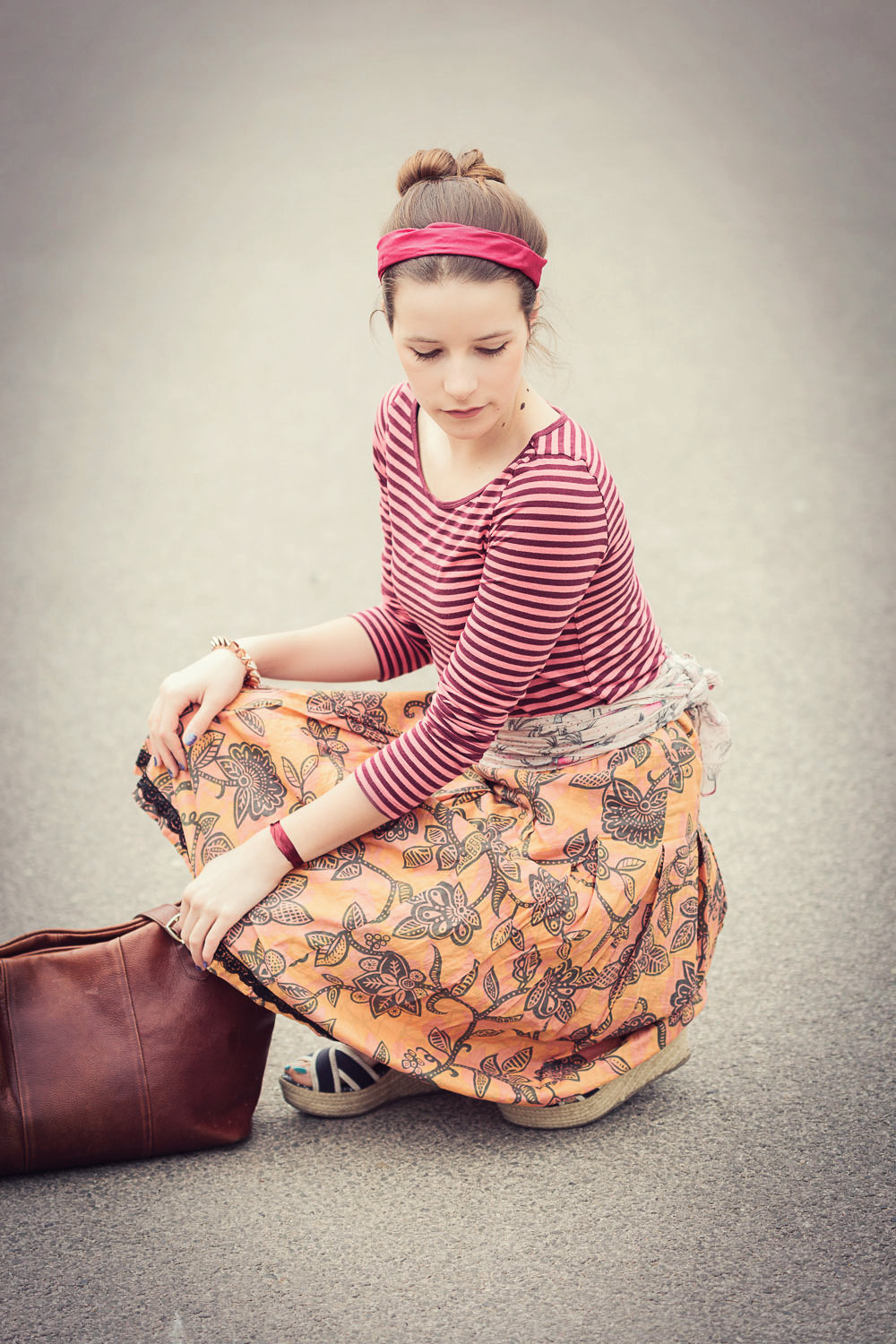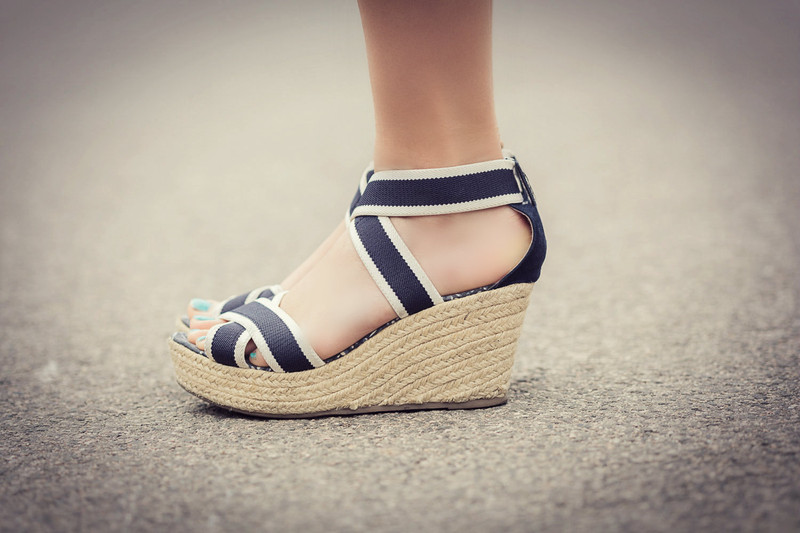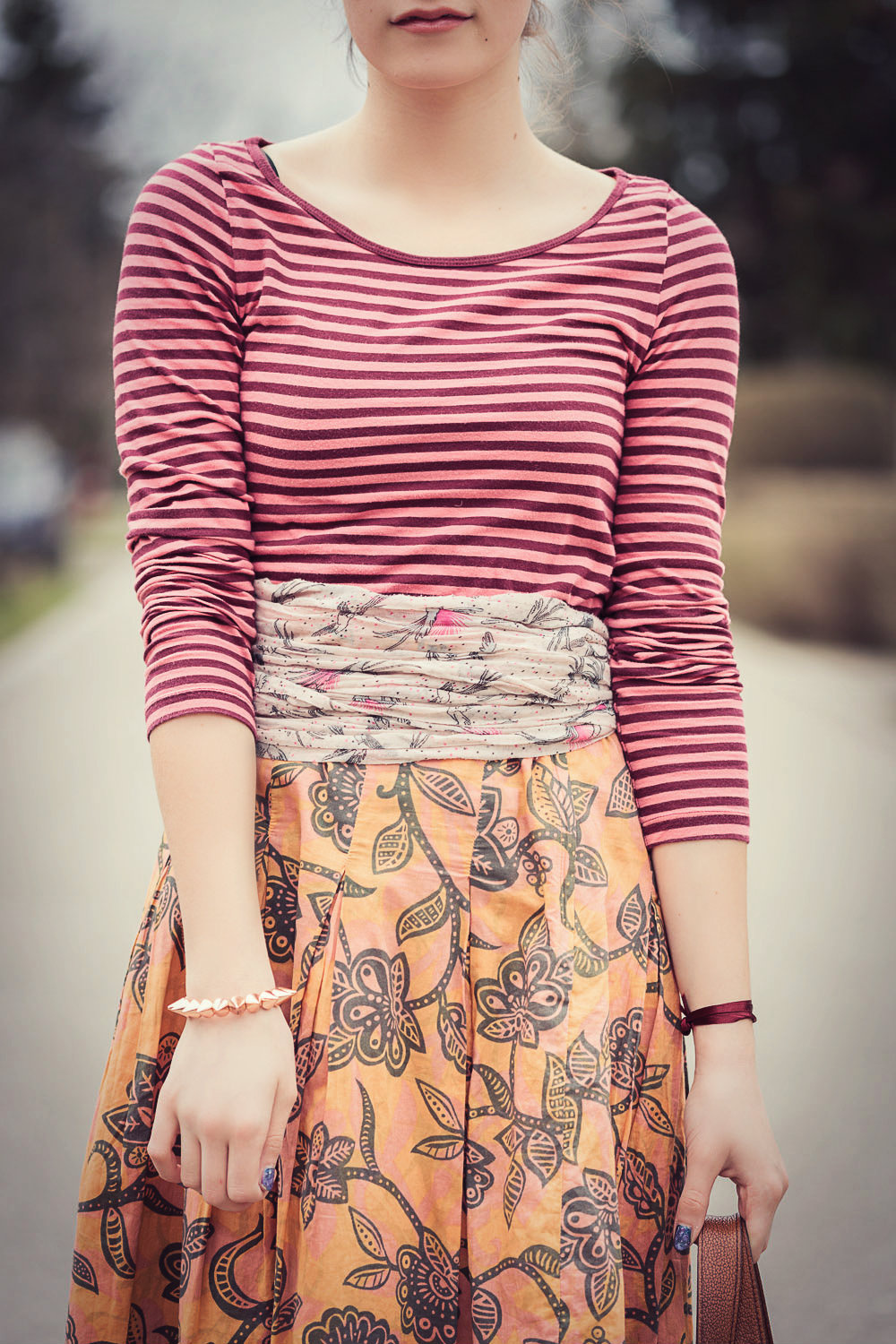 skirt: H&M / striped top: H&M / sandals: Humanic / studded bracelet: Claire's / bag: vintage

These photos inspired my set: