Spring is already here! Of course, this doesn't mean that we can wear summer dresses and tops, but if you have a cool blazer you can wear a lace top with it.
I got a short coral-white lace top, so I combined it with my favourite grey H&M blazer. My shoes are grey too, so I wanted to give some color to the outfit, so I put on this emerald green bag – this season's trend color.
Itt a tavasz, de ez természetesen még nem jelenti azt (sajnos), hogy viselhetjük a nyári ruháinkat, pántos topjainkat és szandáljainkat. Viszont egy lenge csipketopot felvehetsz blézerrel is, és máris tökéletes az időjáráshoz.
Egy rövidebb fazonú, korall-fehér csipkés felsőt a kedvenc szürke H&M-es blézeremmel viseltem. A cipőm szintén szürke, ezért szerettem volna valami kis színt csempészni az outfitembe, ezért felvettem egy smaragdzöld táskát – az idei trendszínt.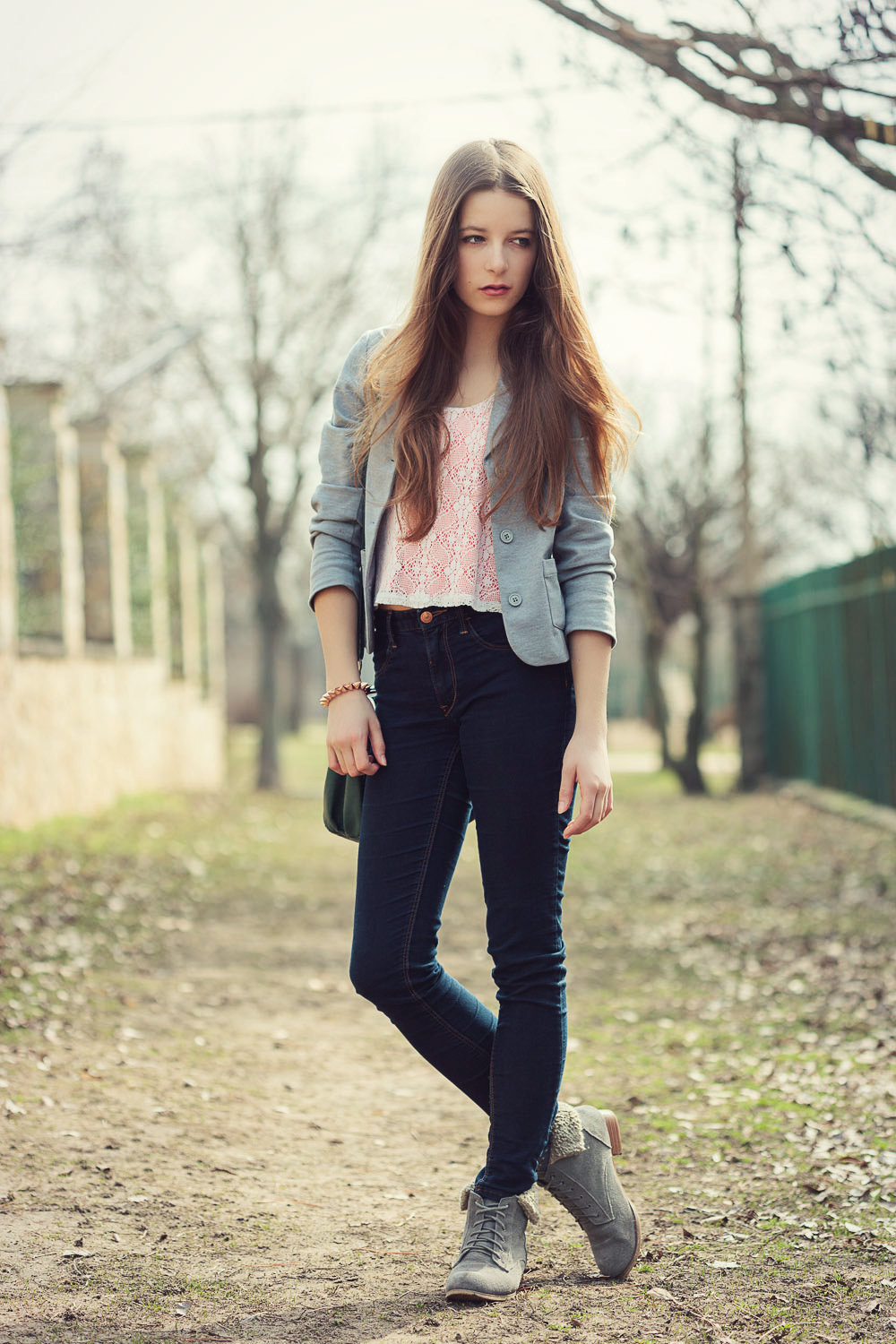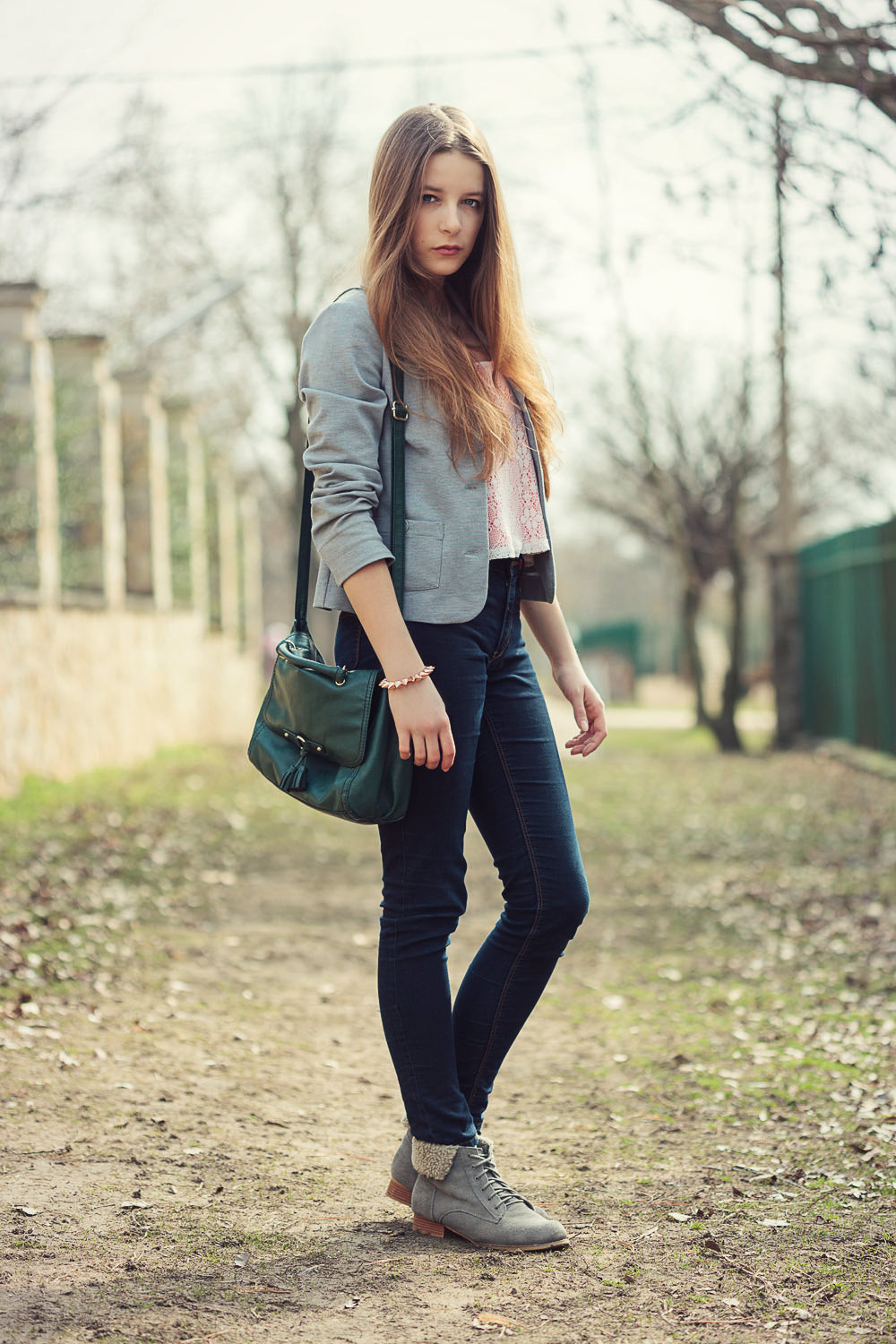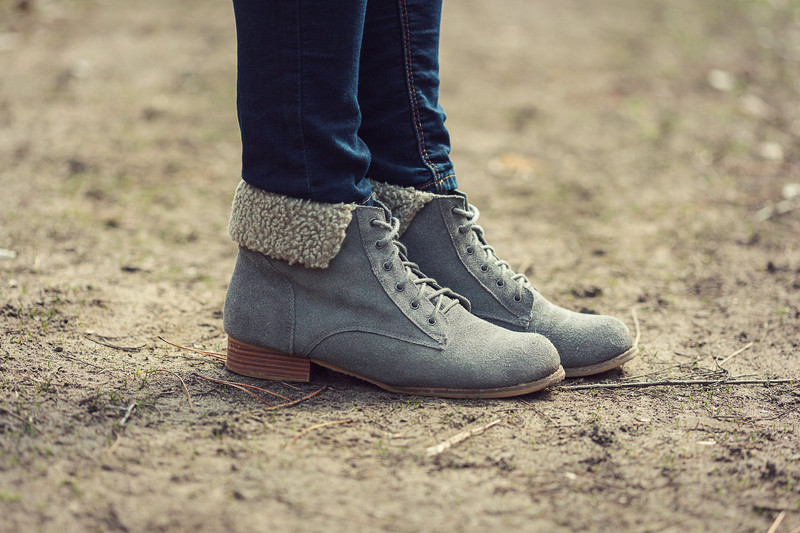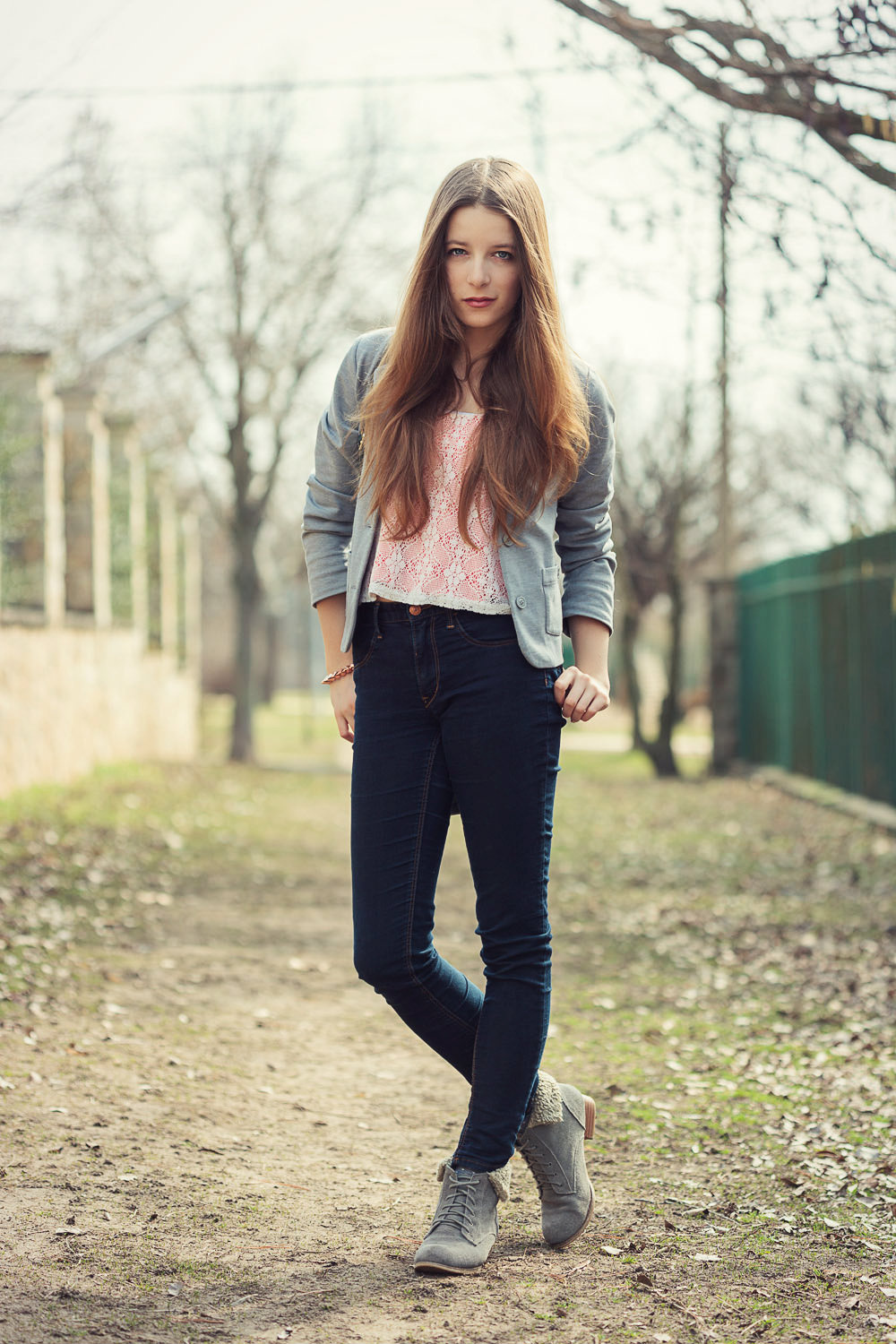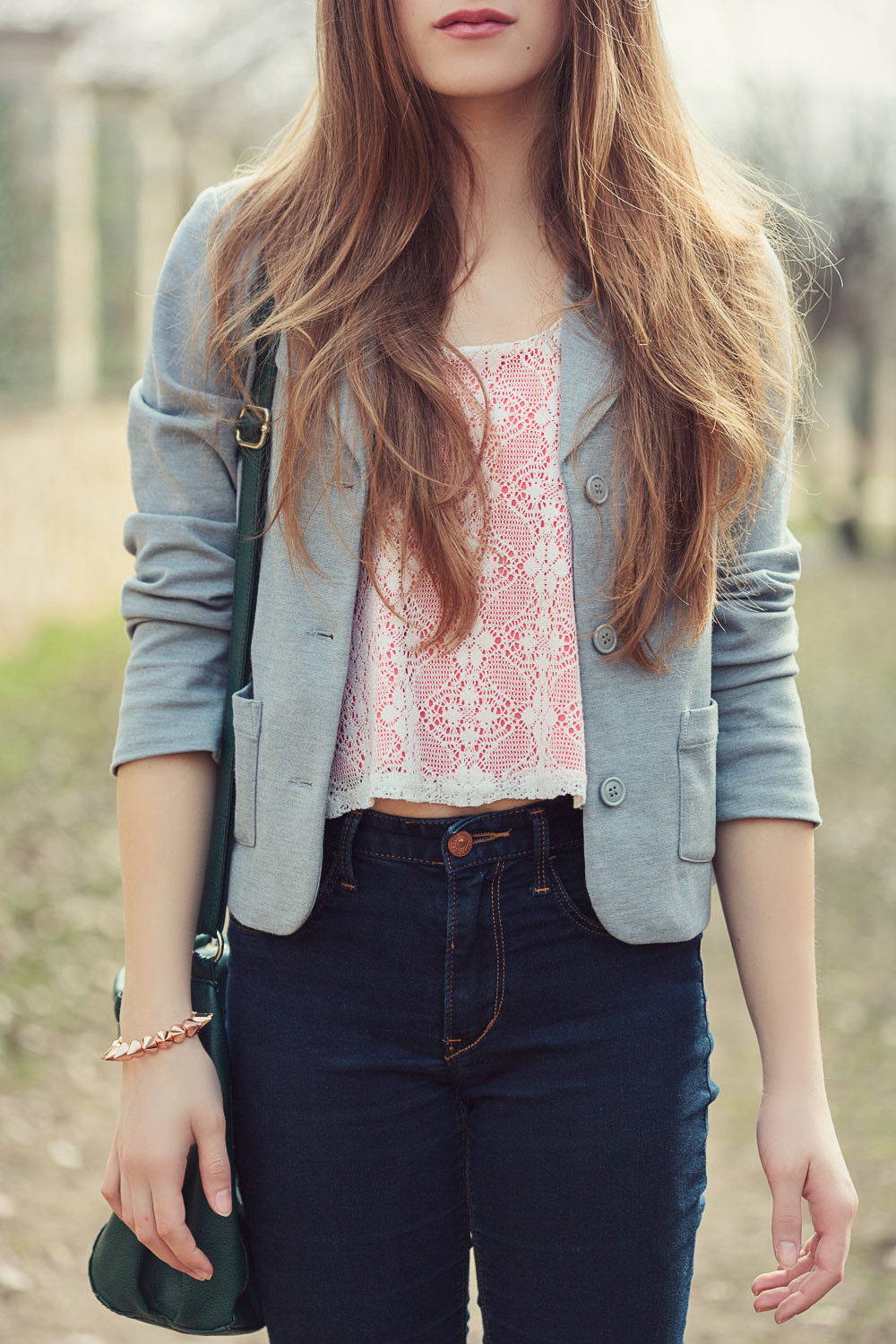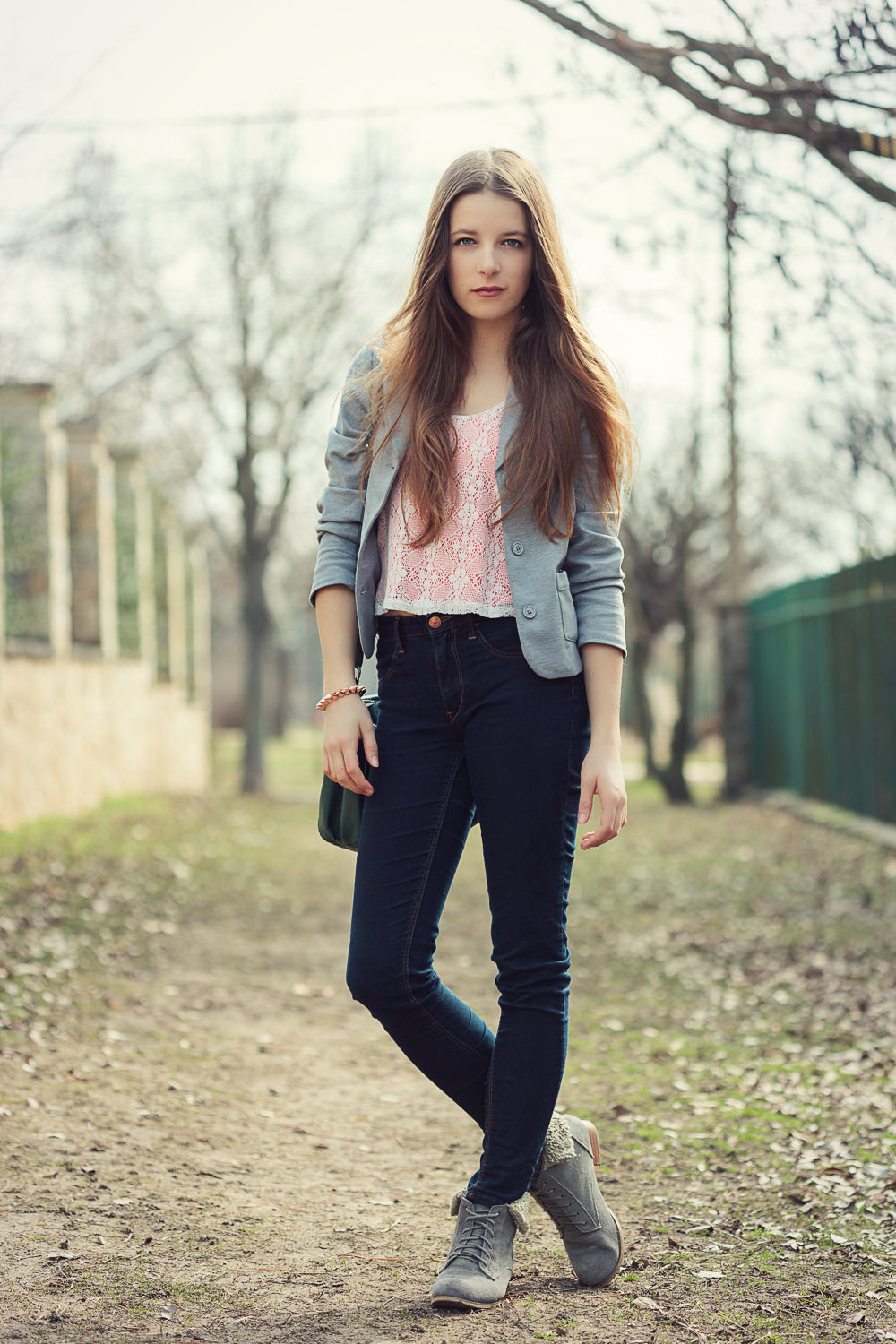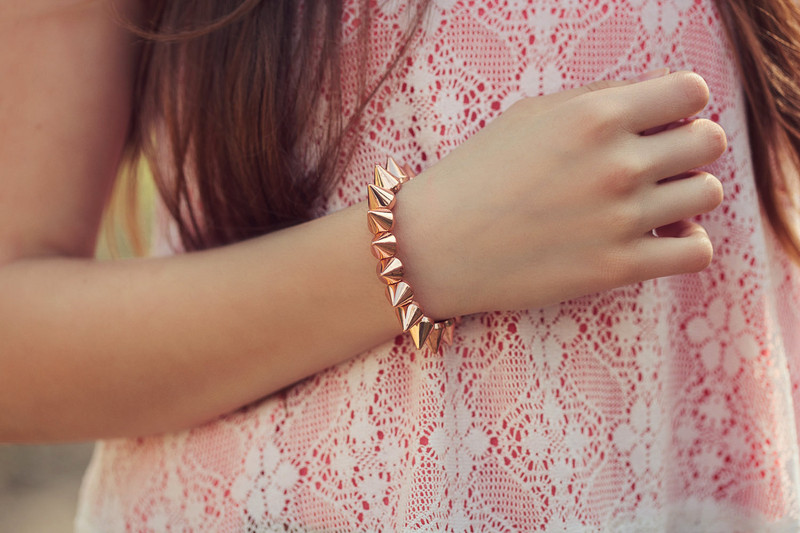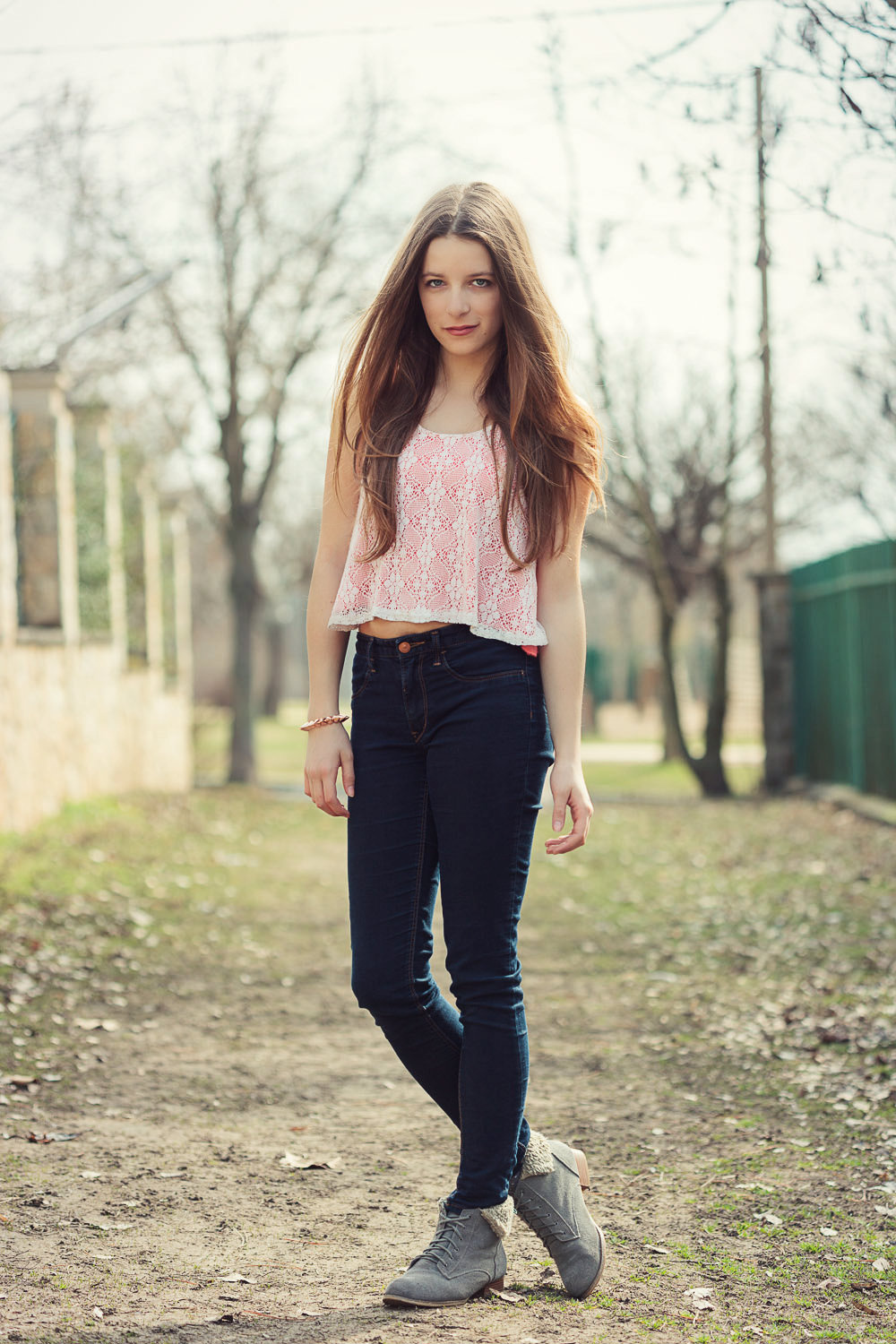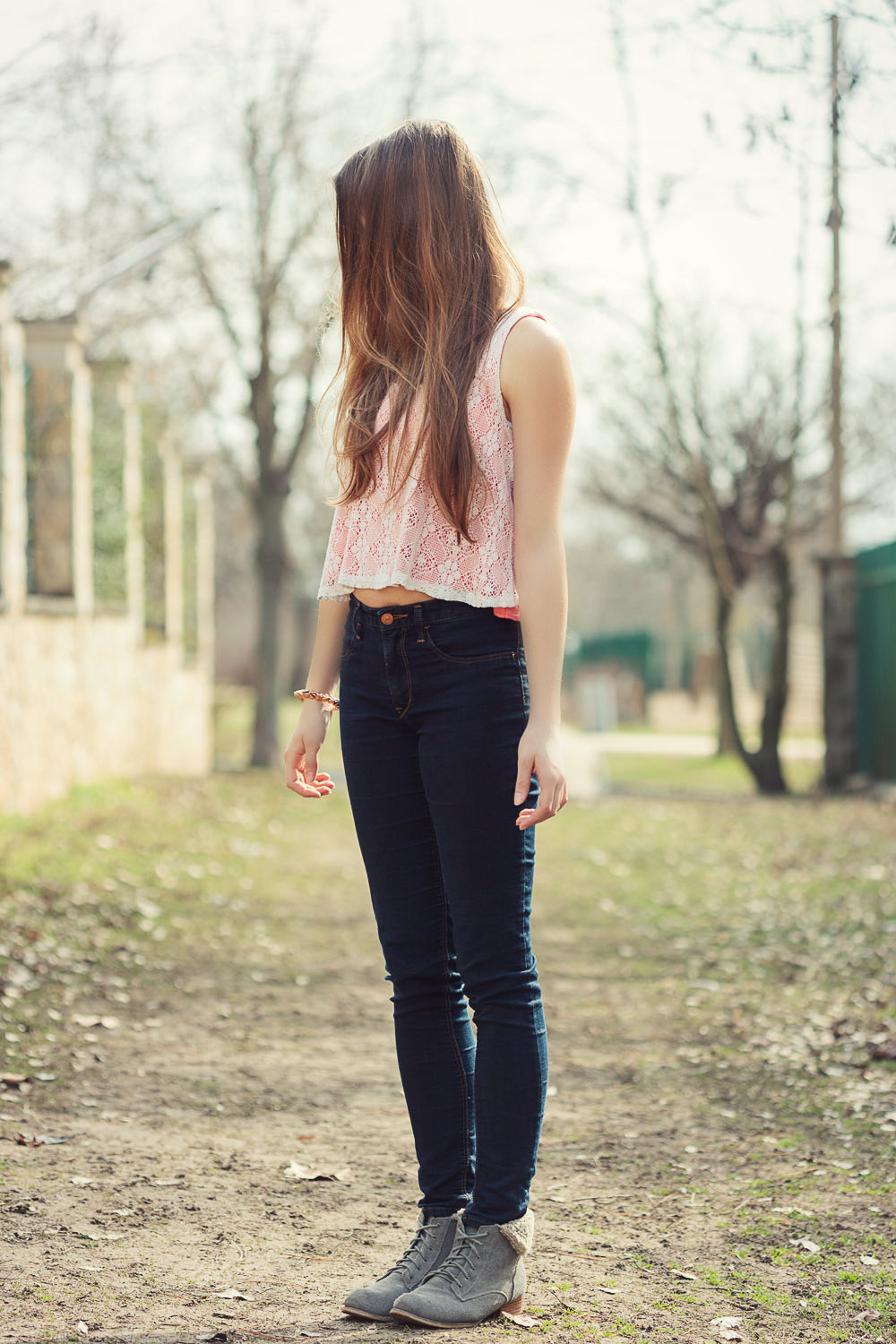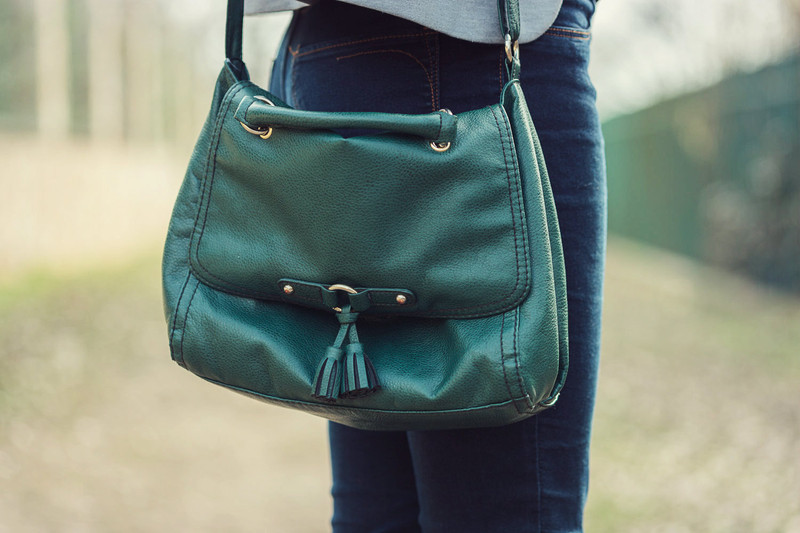 lace top: New Look / blazer: H&M / jeans: H&M / shoes: Springfield / bag: H&M / bracelet: Claire's