Where is spring? It's cold outside and rainy and no sun.
I did this new flower crown yesterday from white and purple fake flowers. As I mentioned in a previous post this is my new hobby. :) I'm wearing it with a flower printed T-shirt, long black cardigan and high waisted shorts (which is my favourite item for the season).
Hol van a tavasz? Nem hiszem el, hogy még mindig hideg van és folyton esik…
Ezt a koszorút tegnap készítettem lila és fehér művirágokból. Ahogyan egy korábbi bejegyzésemben is említettem, ez az új hobbim. :) Egy színes virágos felsővel, hosszú fekete kardigánnal és magasderekú shorttal vettem fel (ami úgy érzem, a kedvenc darabom lesz ebben a szezonban).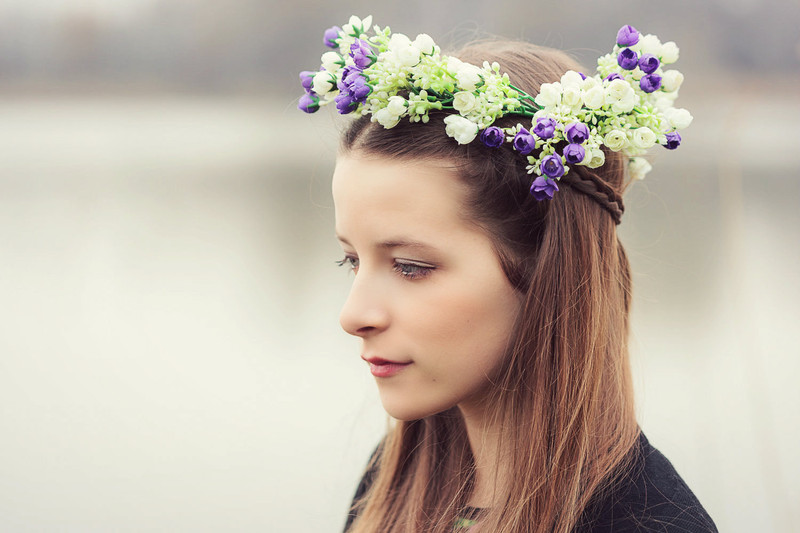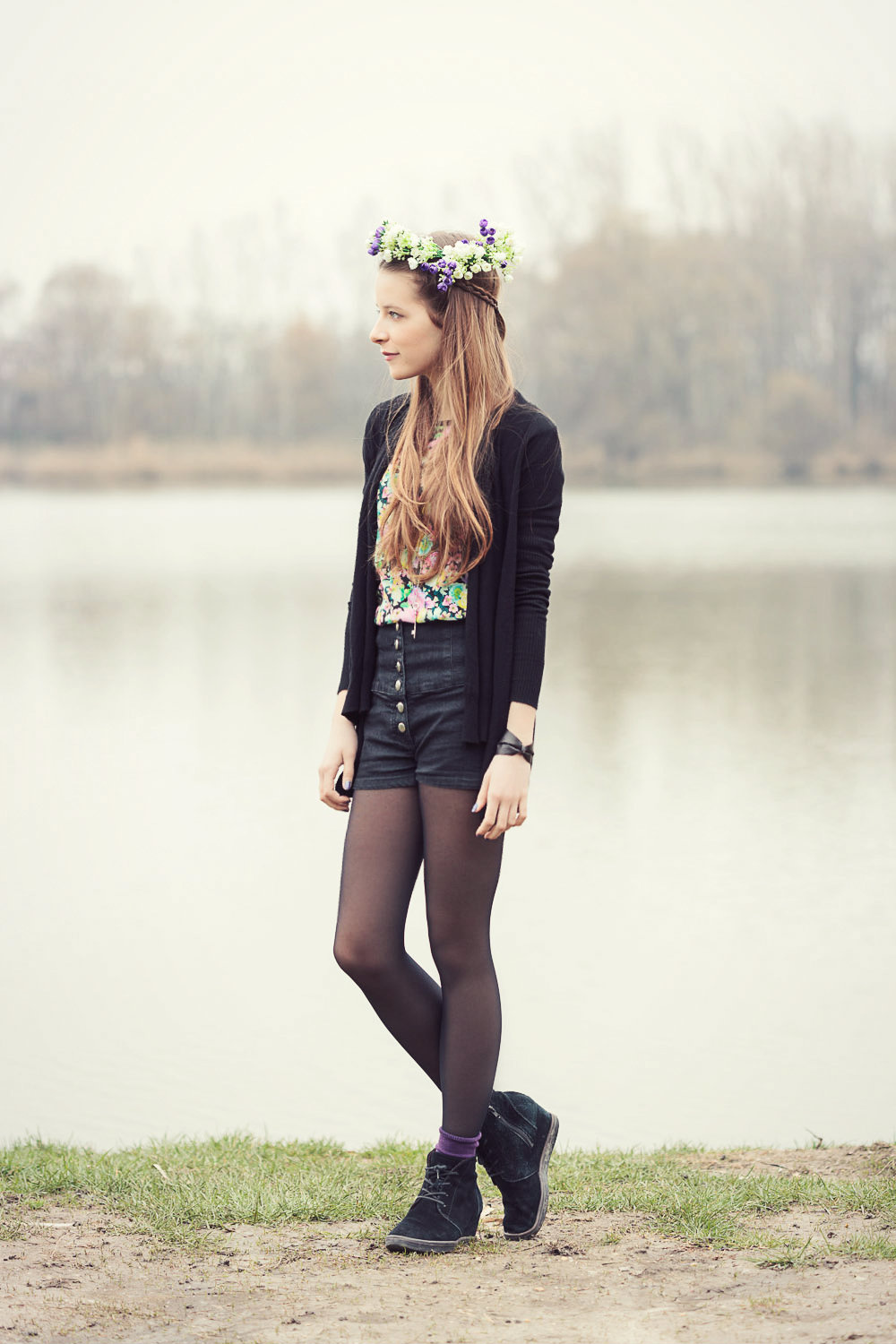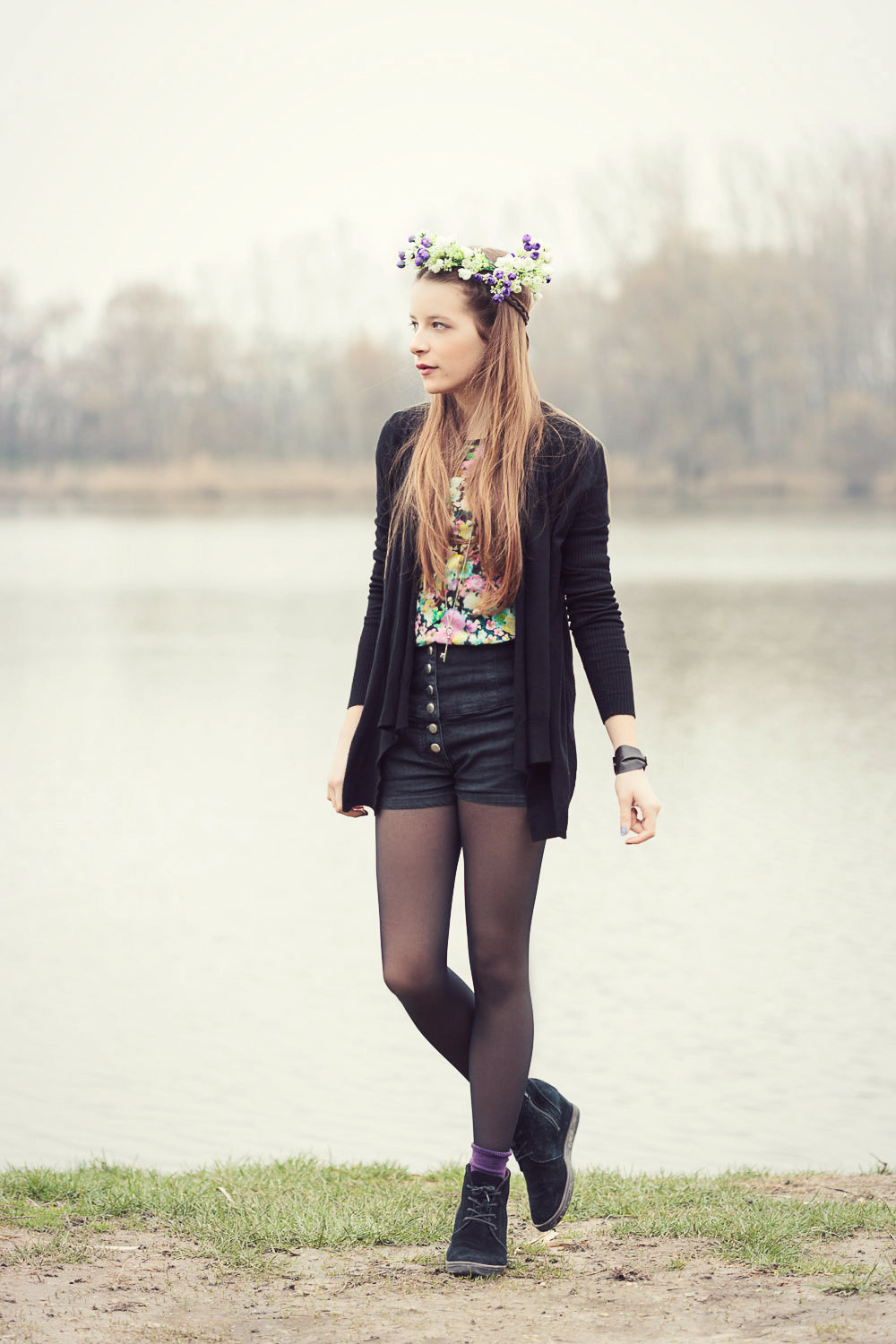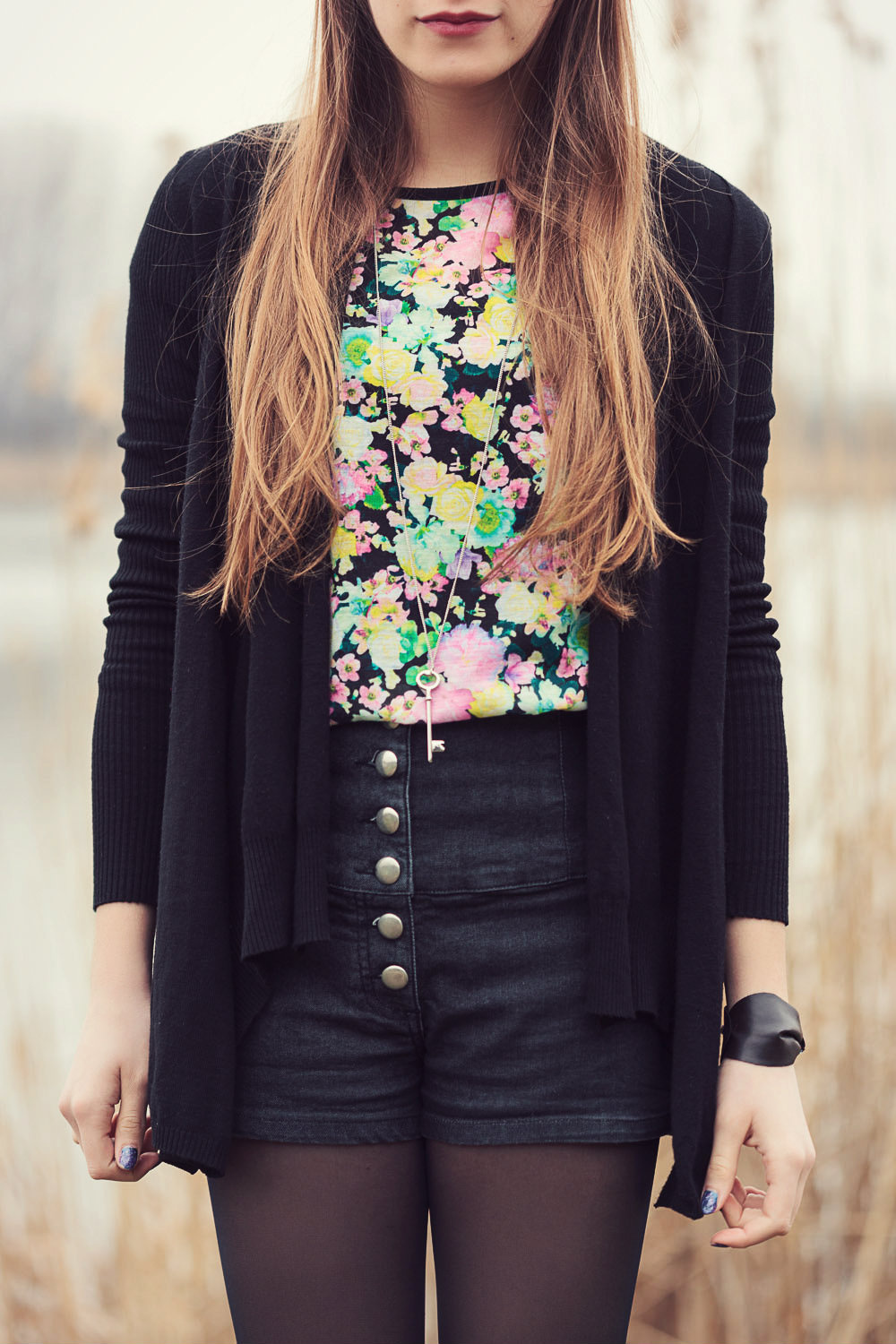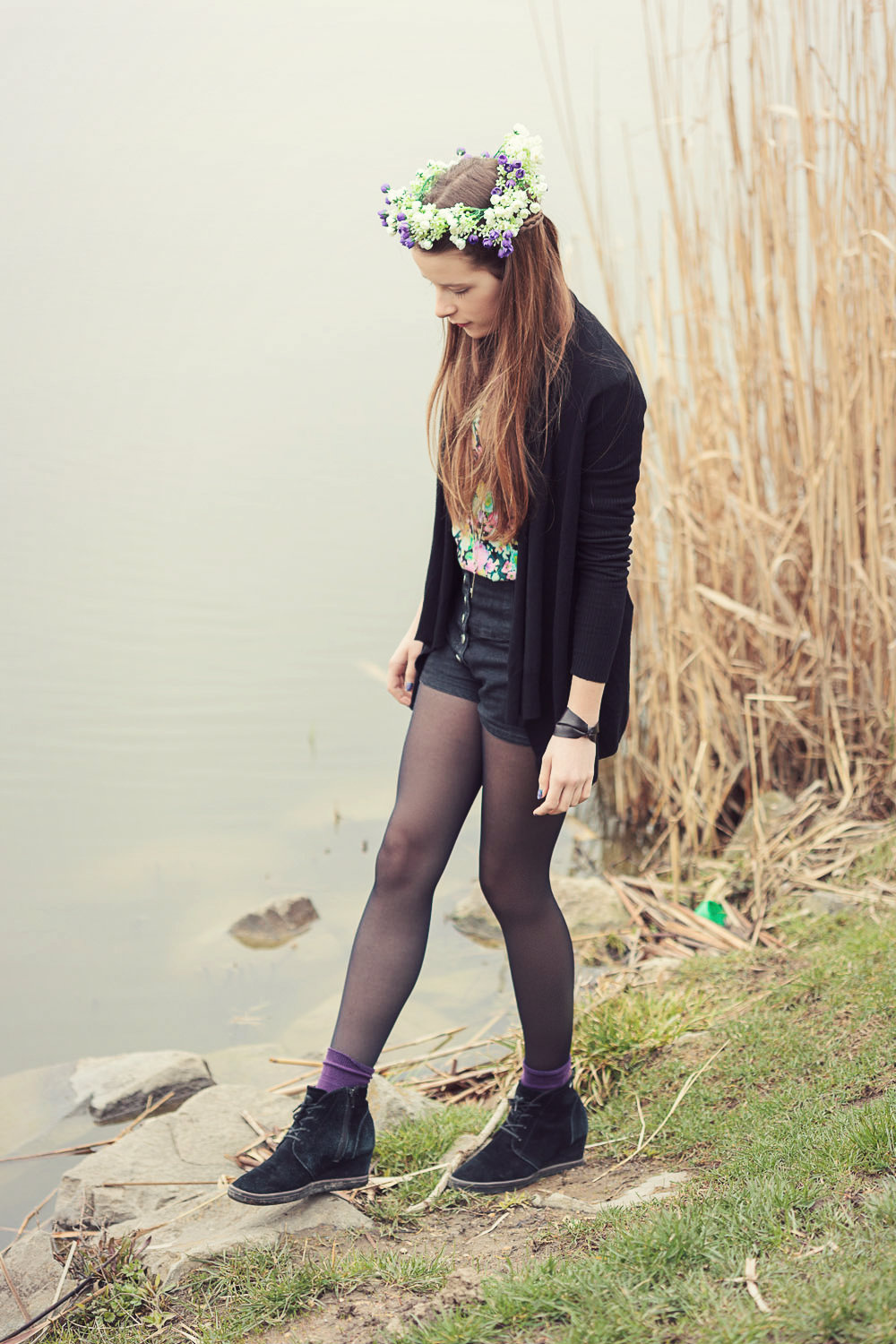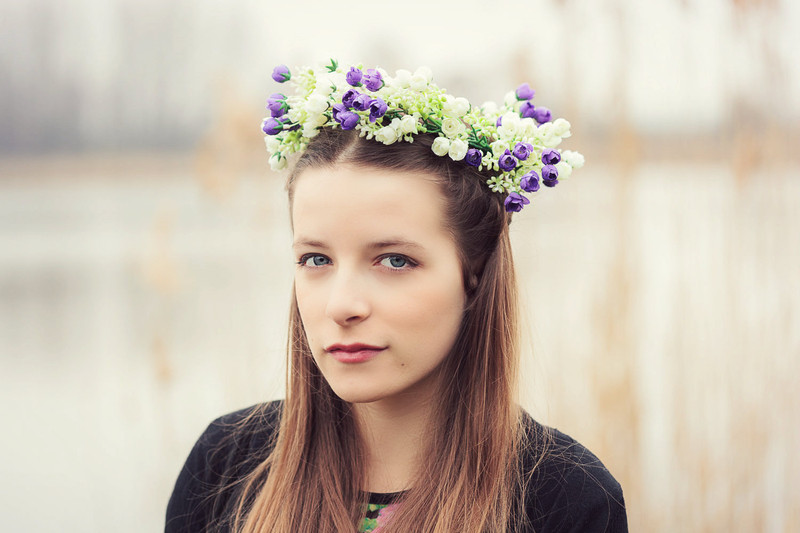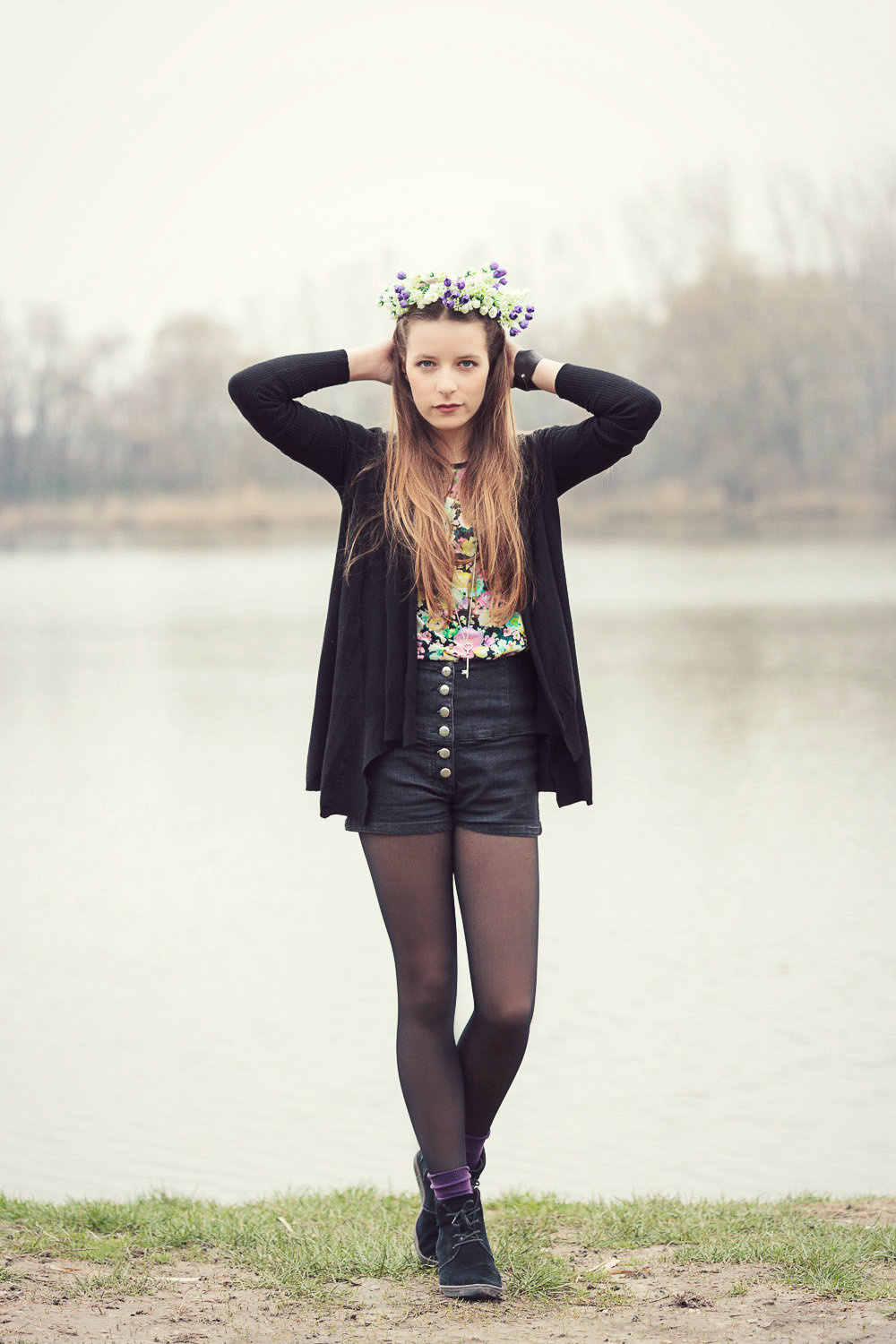 T-shirt: H&M / cardigan: Promod / shorts: New Look / tights: Calzedonia / boots: Esprit /
necklace: H&M / flower crown: DIY / socks: C&A
Check out this interview with me by BeBop!