I was planning to sew something in the Easter long weekend (I can't call it 'spring break'… it was too short!). I made this silver skirt, and I'm so proud of it. :) I love the material, it's really shiny.
I like pairing sporty and girlish clothes. For example boots with a dress, or like in this outfit: a sporty baseball jacket with a silver silk skirt. With the socks it becomes more bohemian. Mixing styles is a great experiment I think. :)
A tavaszi szünetben varrtam egy szoknyát. Ezüst színű, fényes selyem-szerű anyagból készült, egyszerűen imádom!
Szeretek sportos ruhákat elegánsabb, lányosabb ruhadarabokkal párosítani. Ezúttal is ezt tettem, egy sportos baseball dzsekit vettem fel az ezüst szoknyámhoz, így kevertem a stílusokat.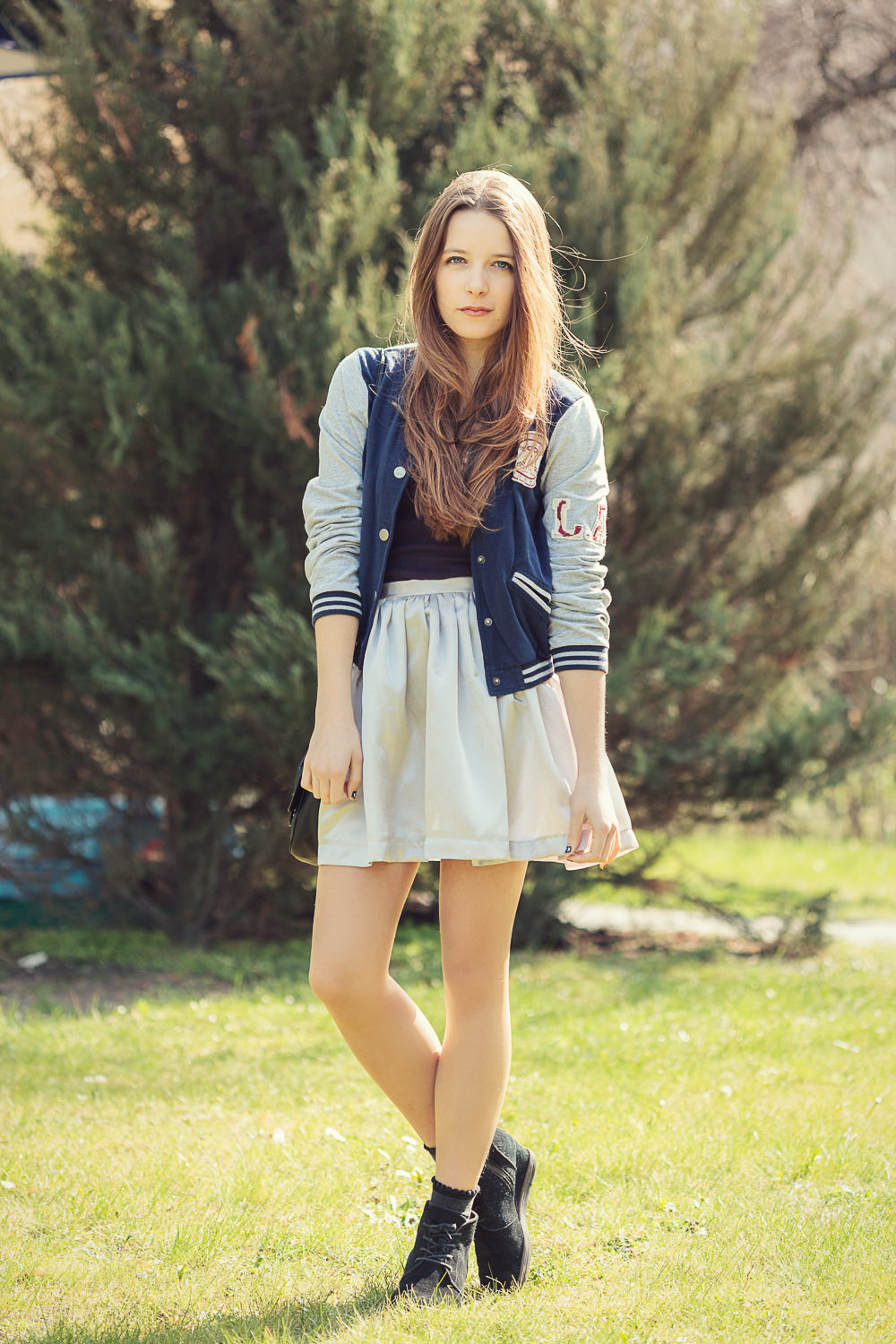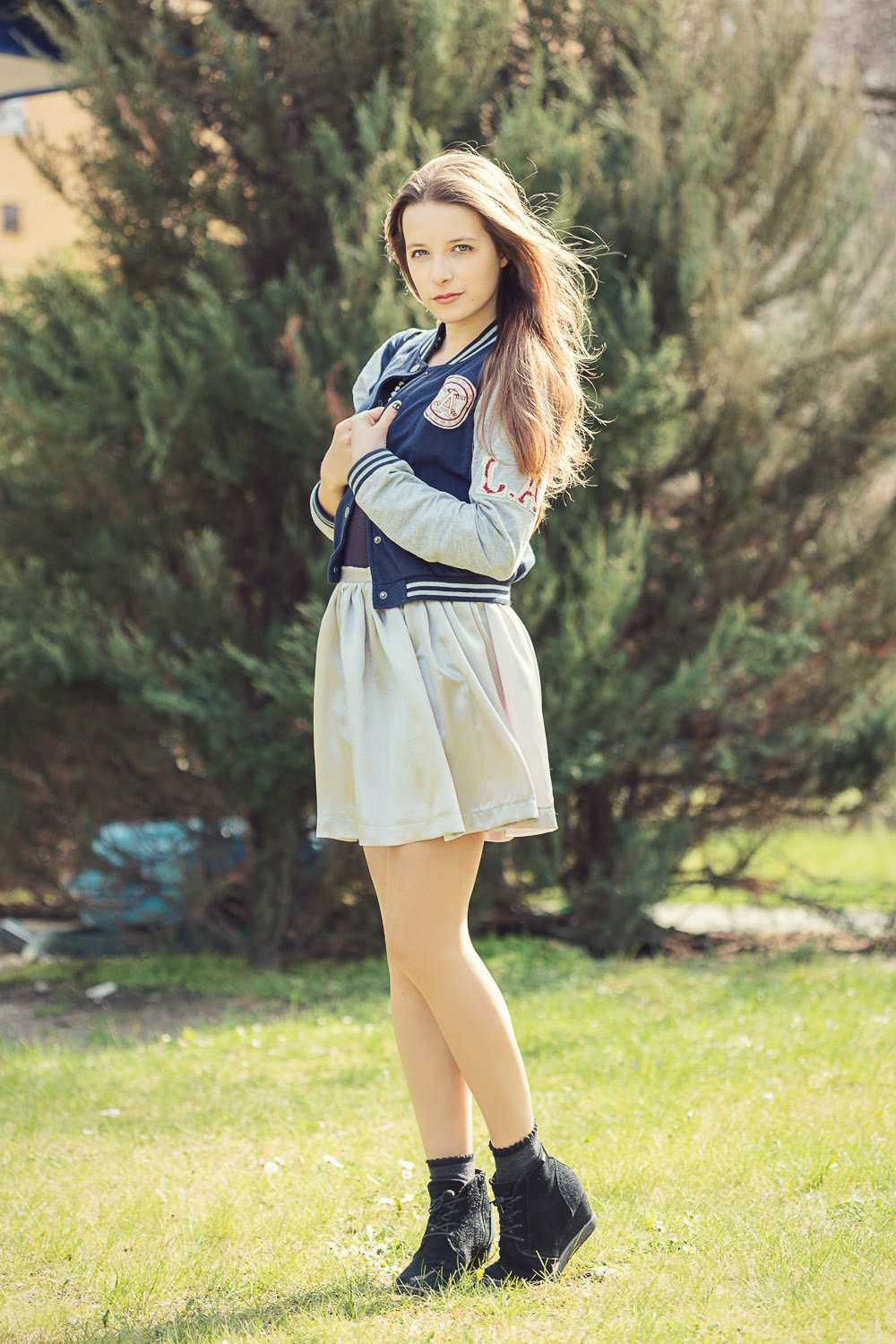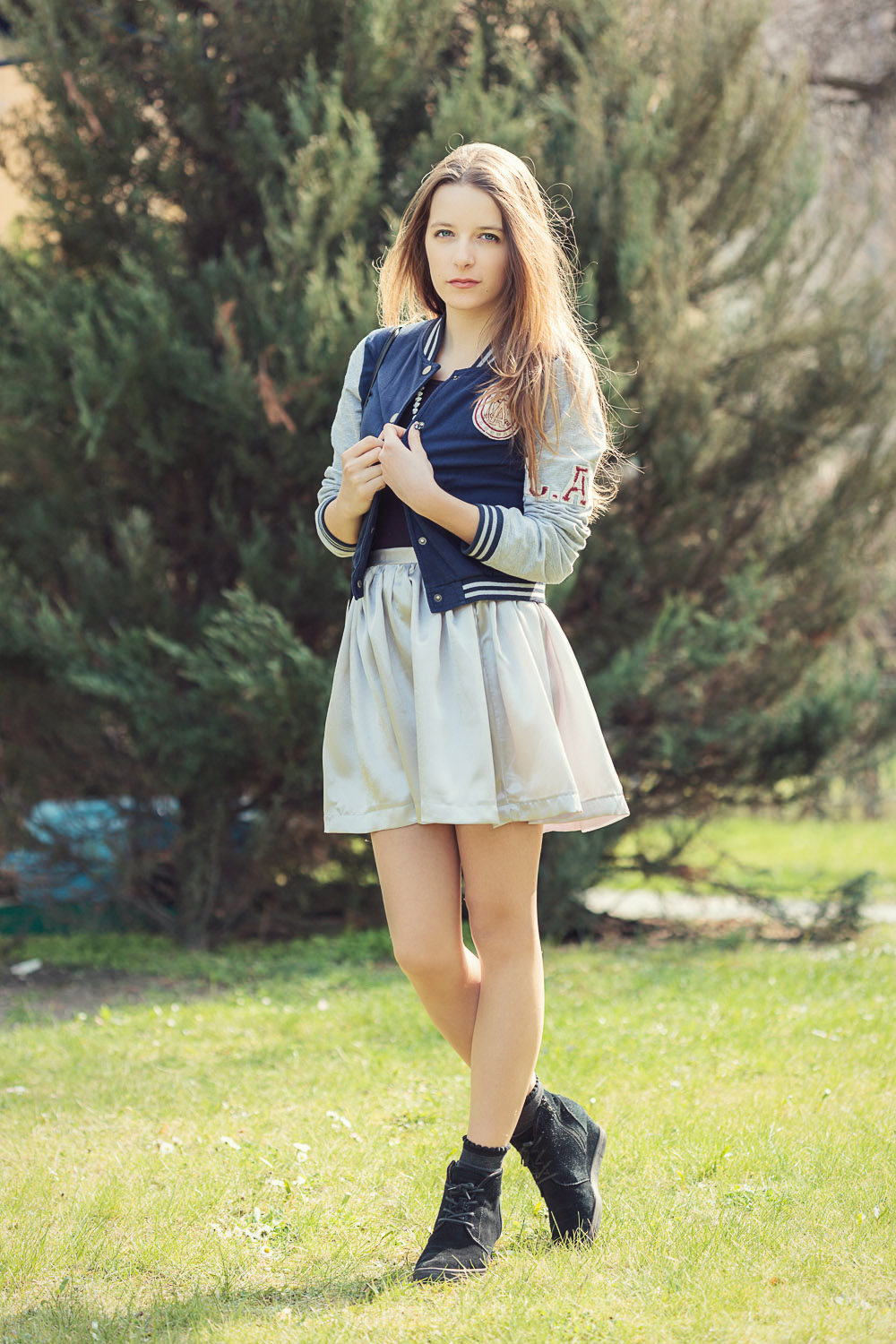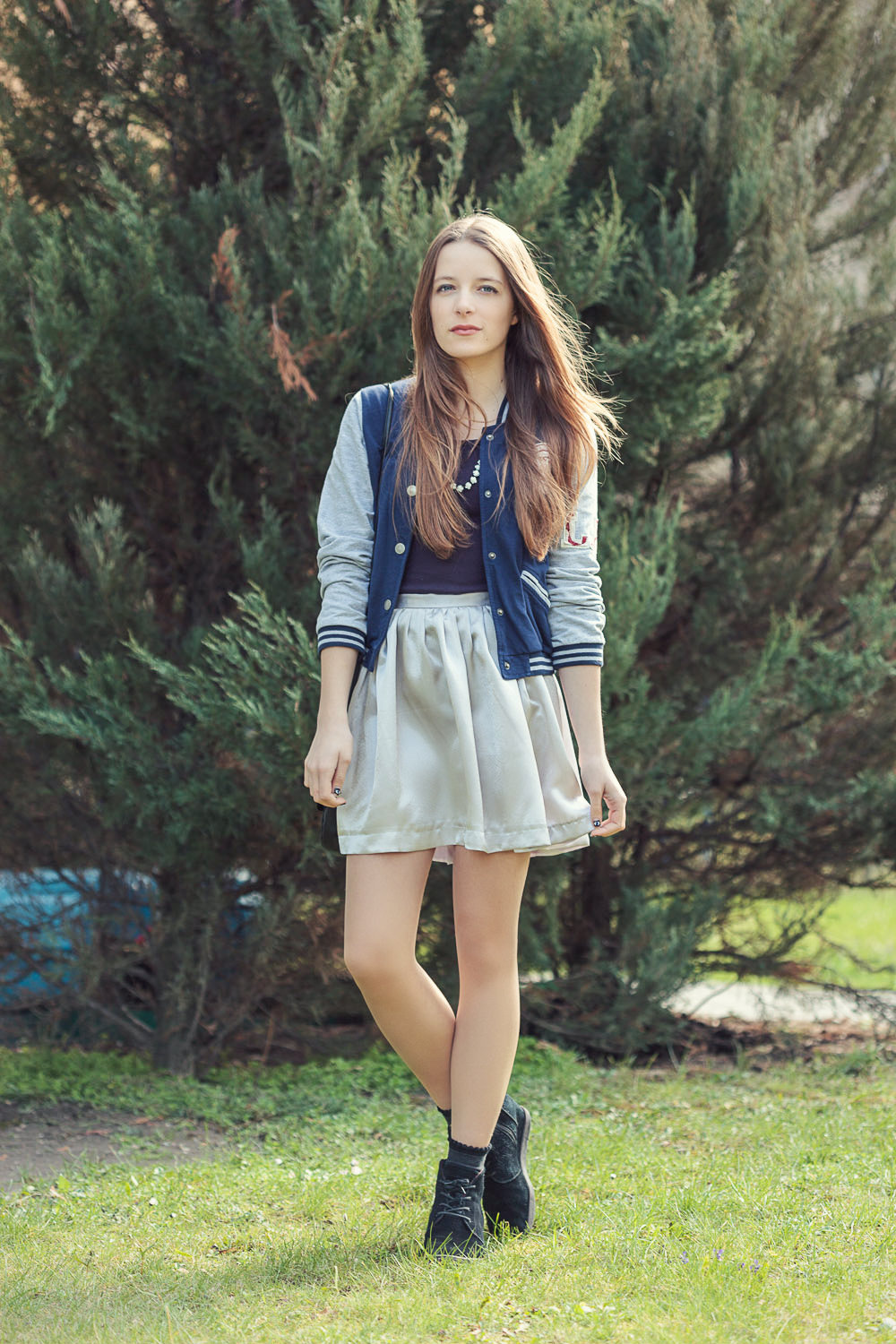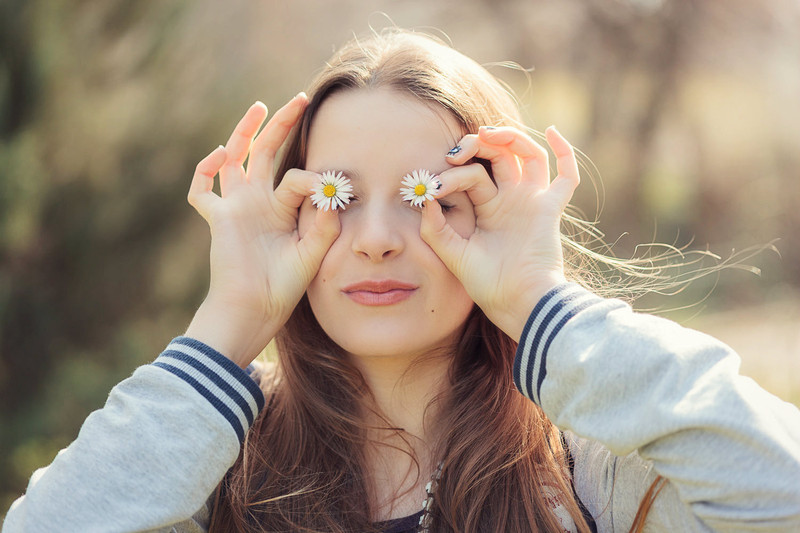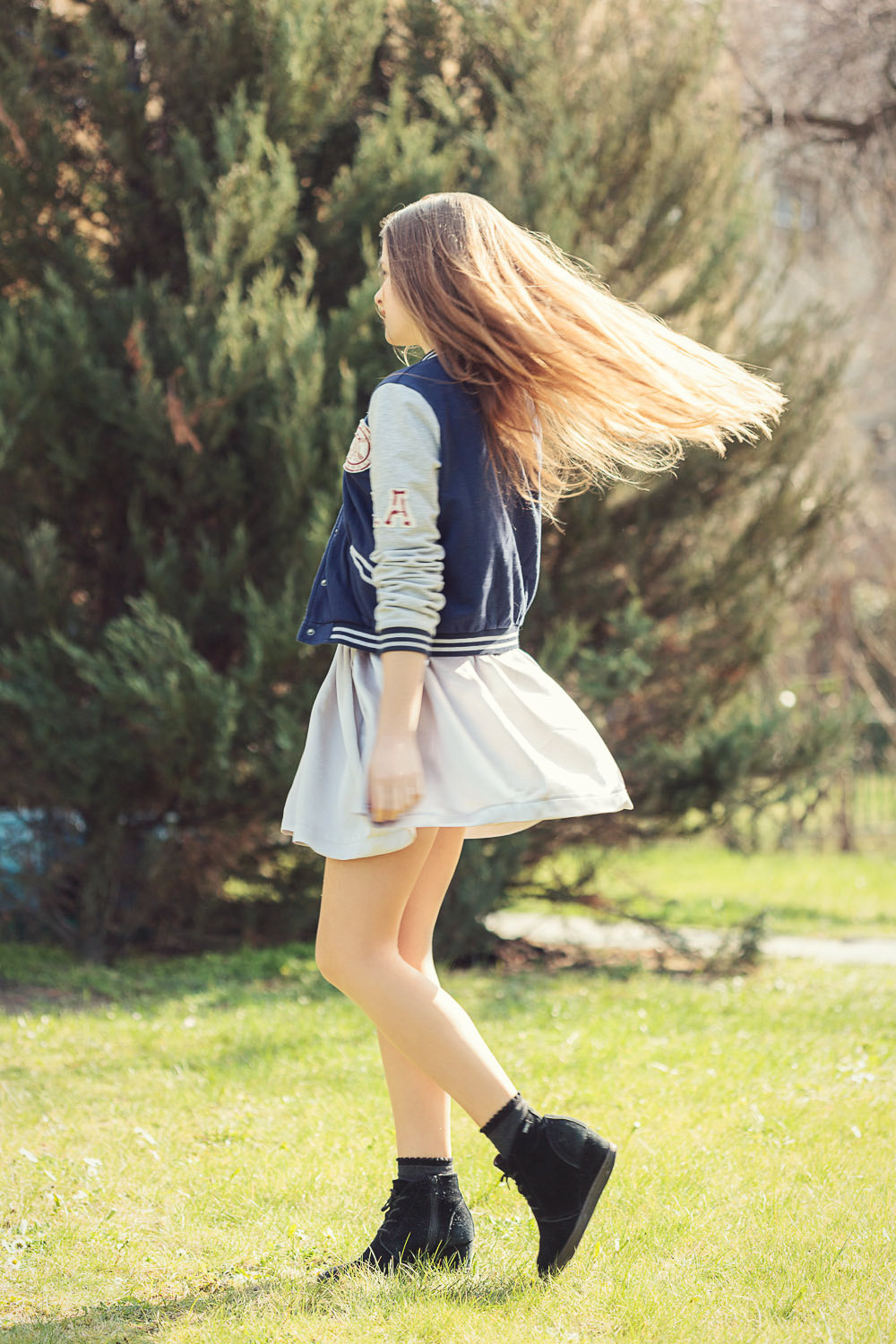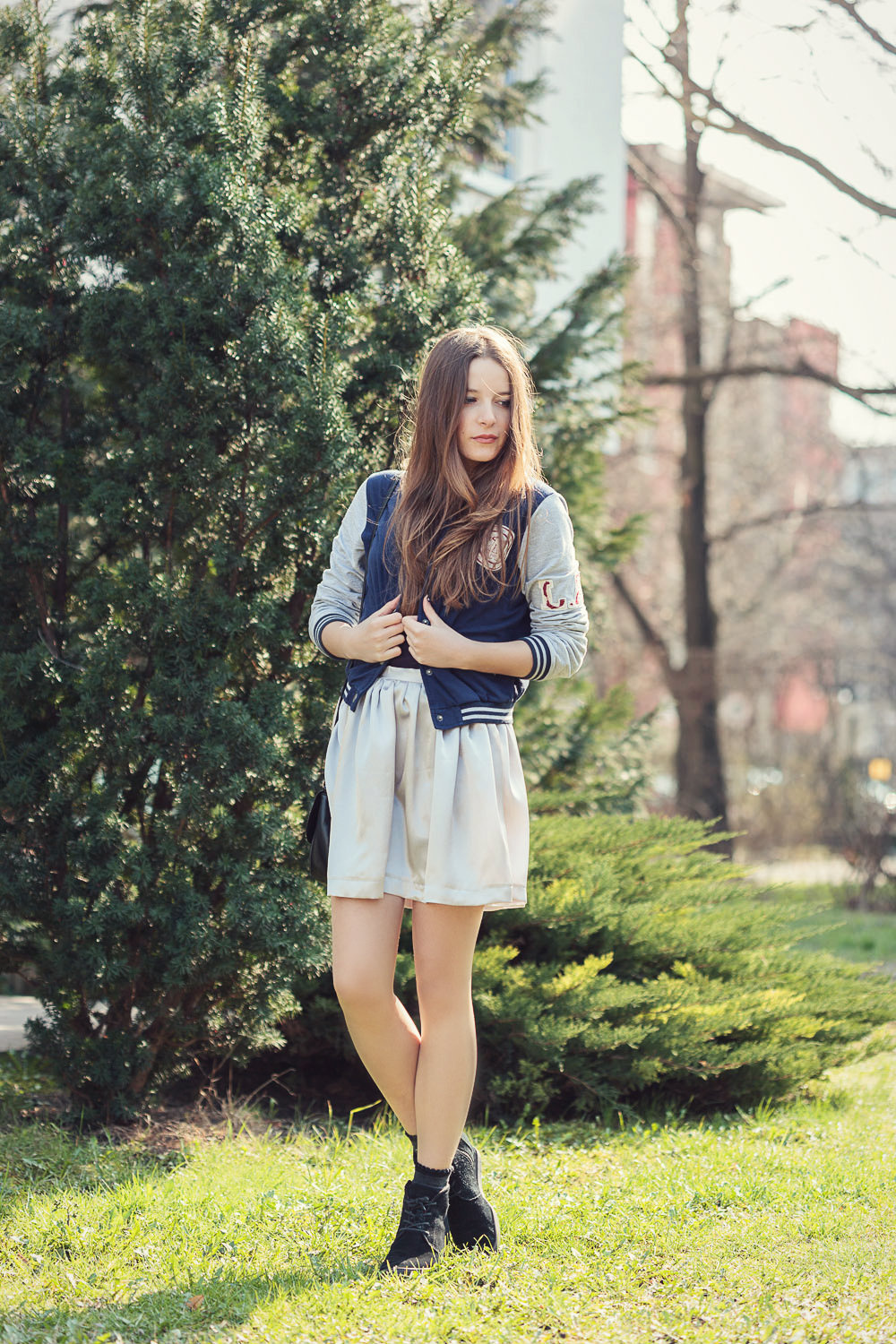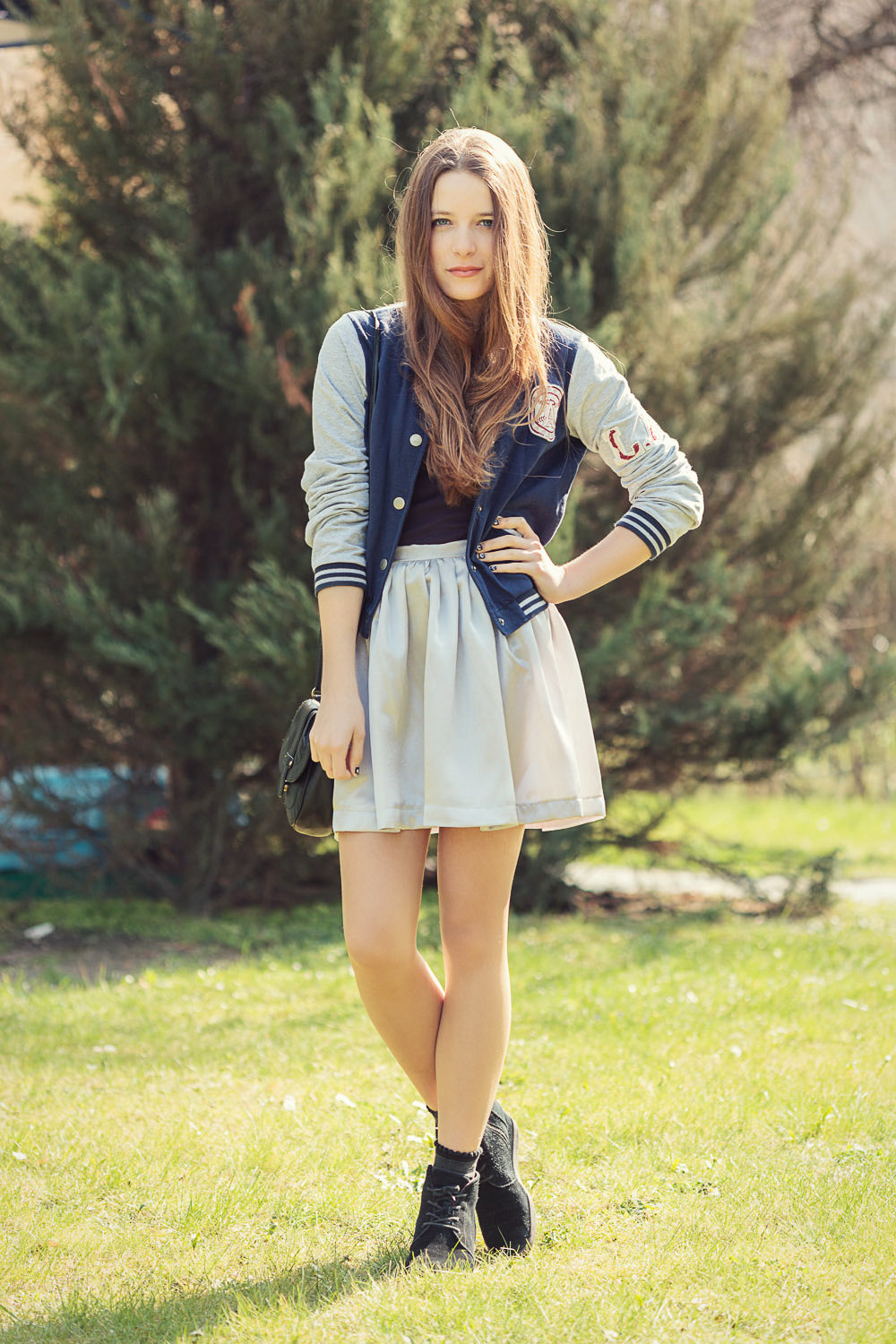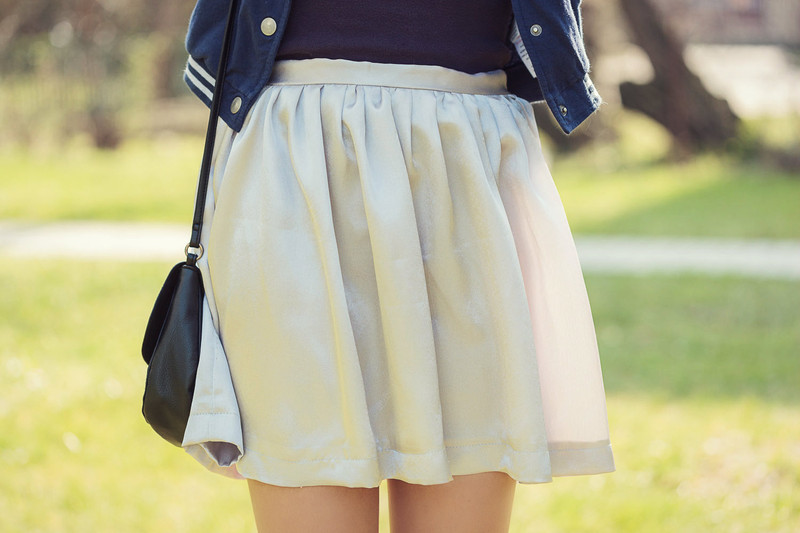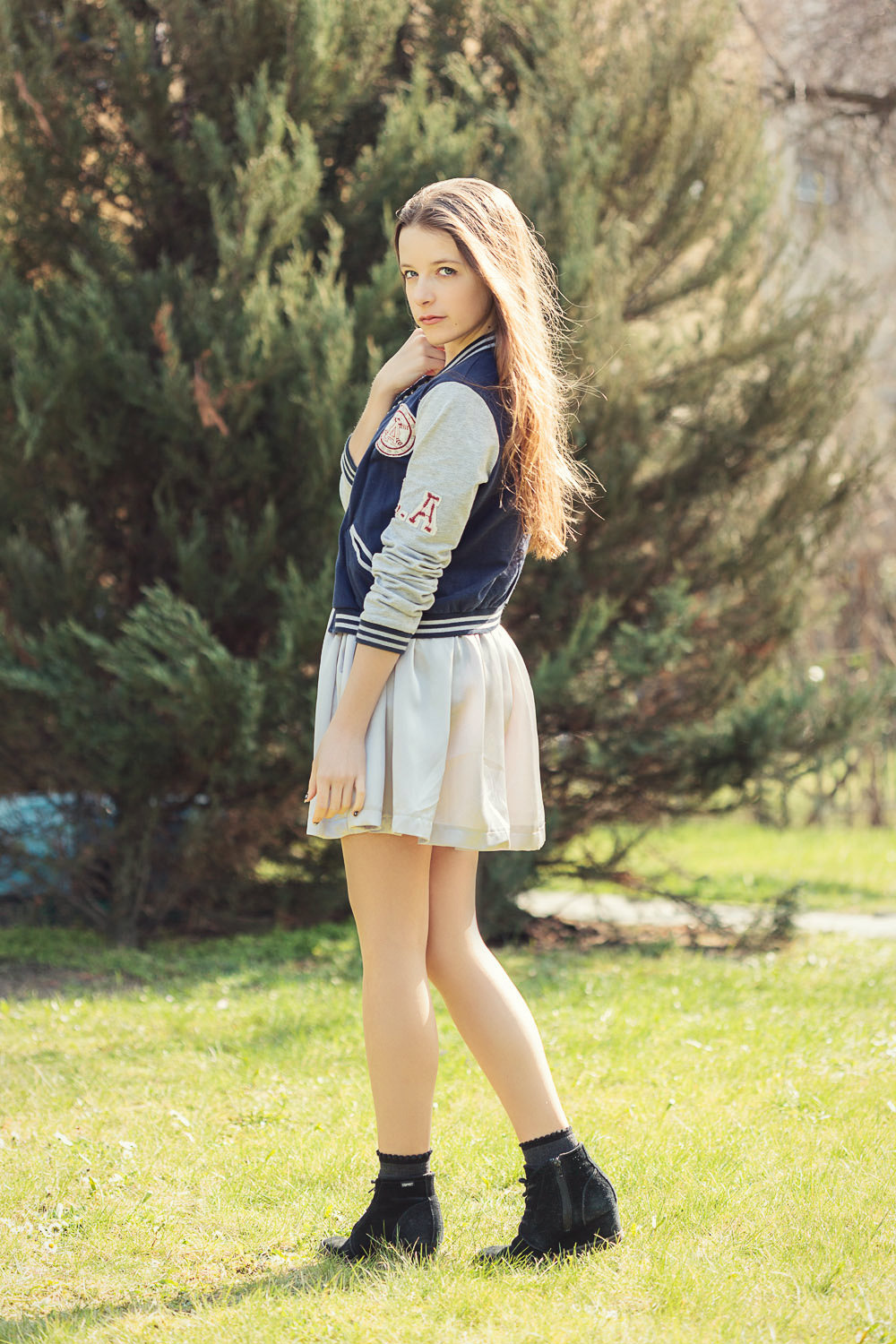 skirt: I sewed it / boots: Esprit / baseball jacket: New Look / top: C&A / necklace: H&M /
socks: H&M / bag: H&M