I was always longing for a denim shirt, and look what I got for Easter!! A heart patterned denim shirt from H&M. I love it so much! Denim shirts are basics in a wardrobe, because you can wear it in many ways: with a colorful skater skirt, with jeans/denim shorts, with leggings, with a dress, with shorts, with printed pants, etc. Now I'm wearing it with a black skirt, boots with dotted socks and a little bag.
Happy Easter!
Mindig is vágytam egy farmeringre, és erre mit hozott a Nyúl? Egy szívecskés H&M-es farmeringet. :) Imádom!!
A farmeringek abszolút alap darabok egy gardróbban idén, mivel nagyon sokféleképpen viselheted: színes szoknyával, farmerrel/farmer shorttal, leggingssel, nyári ruhával, shorttal, mintás nadrággal, stb. Én egy fekete szűk szoknyával, csizmával, pöttyös zoknival és egy kis táskával vettem fel.
Boldog Húsvétot!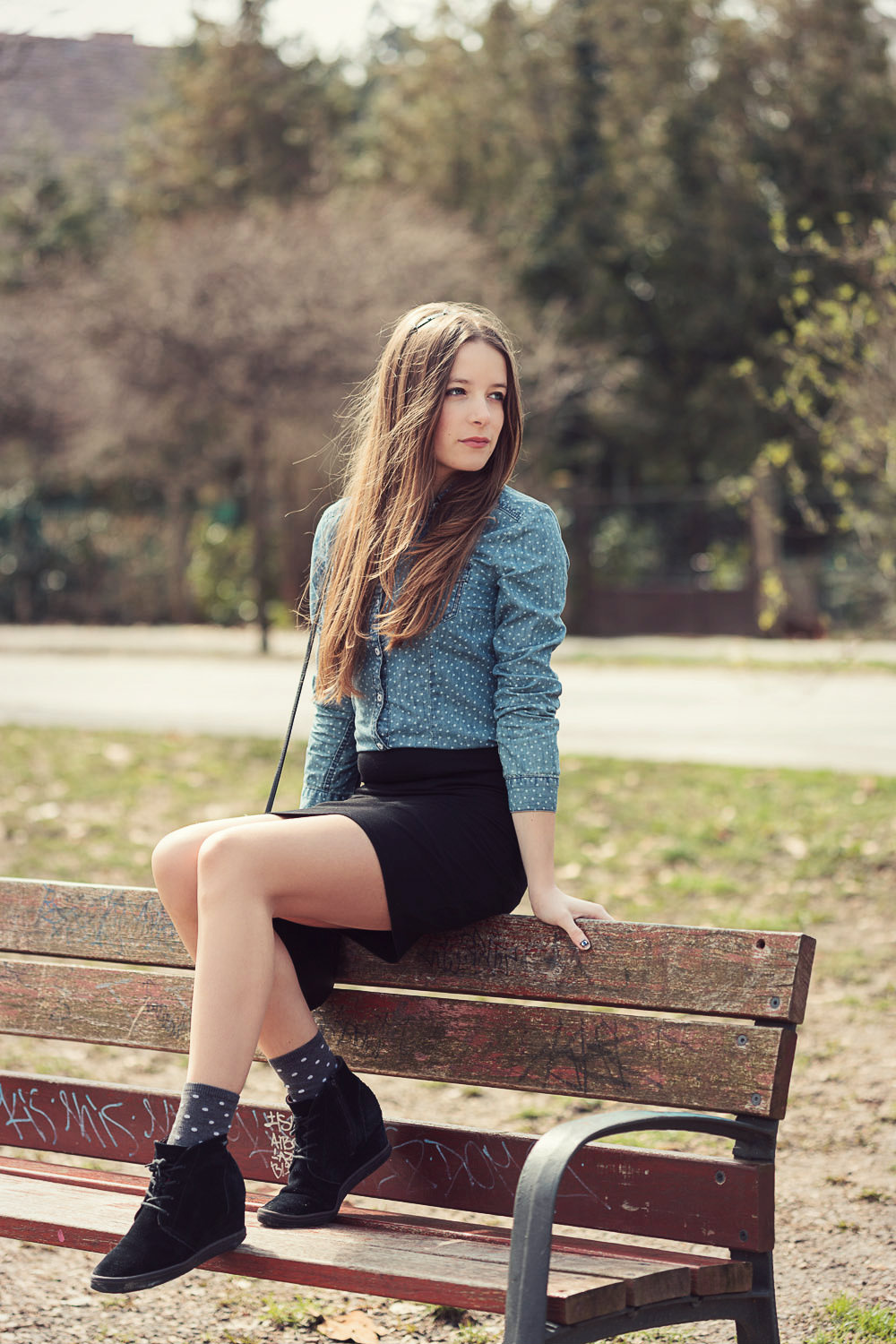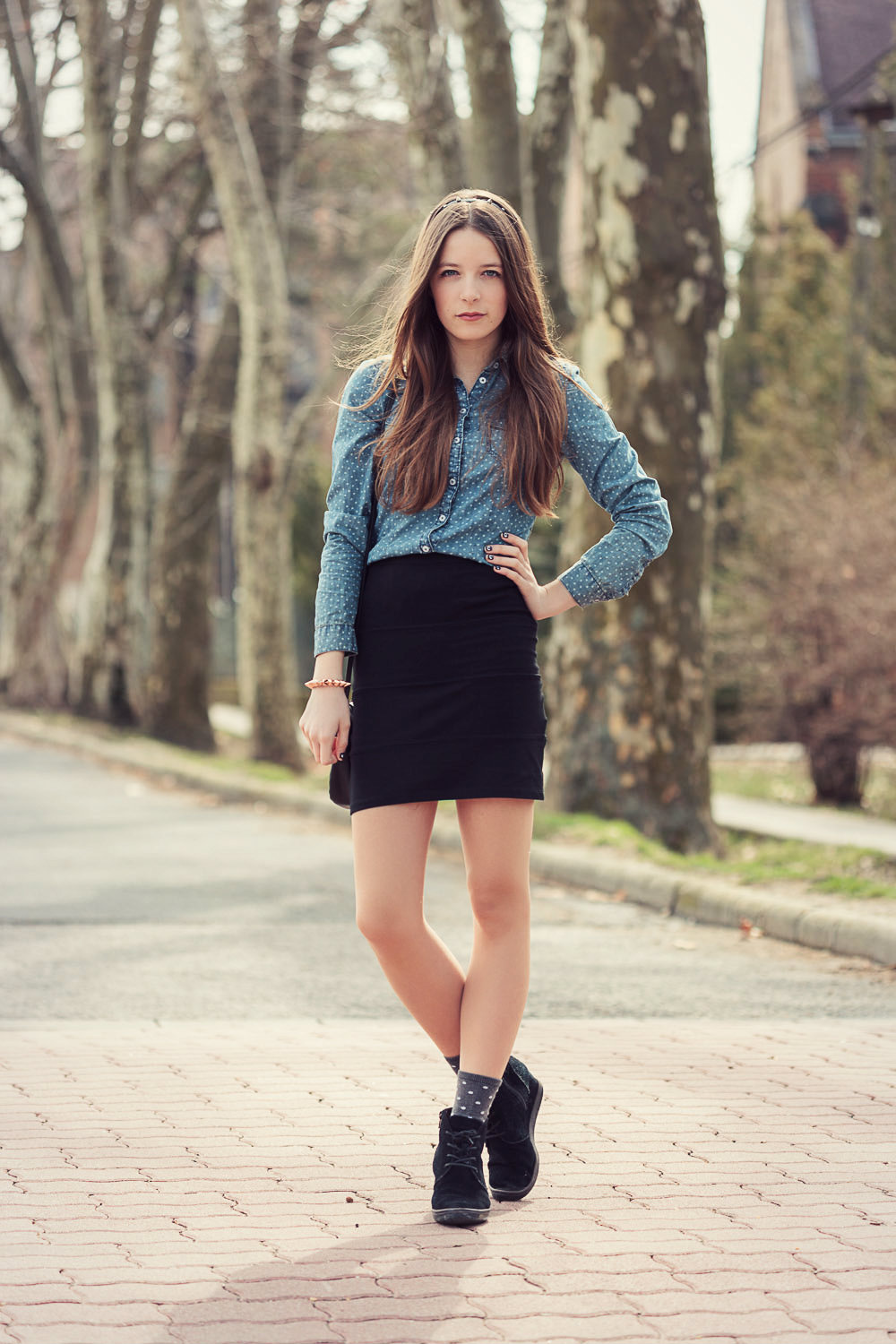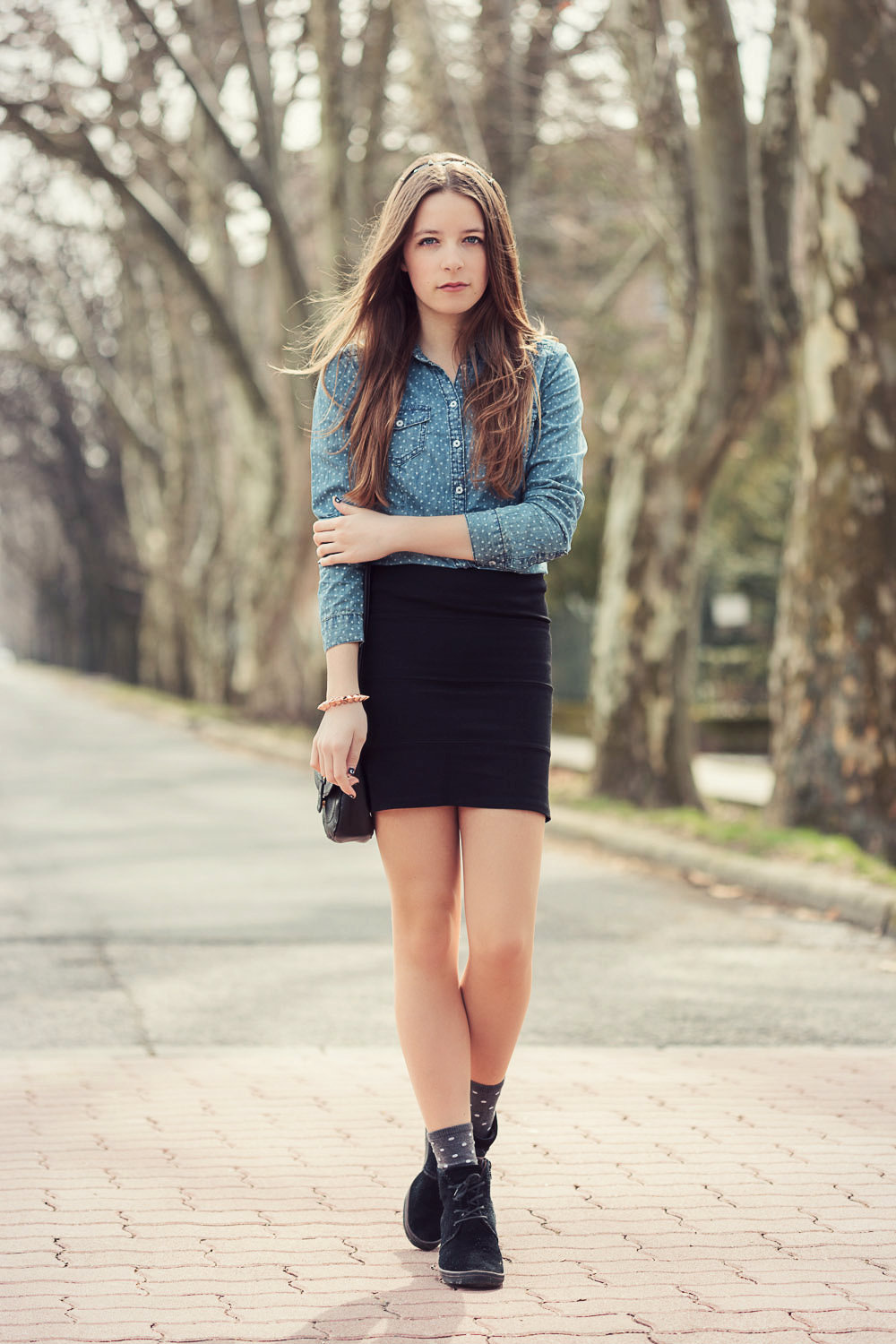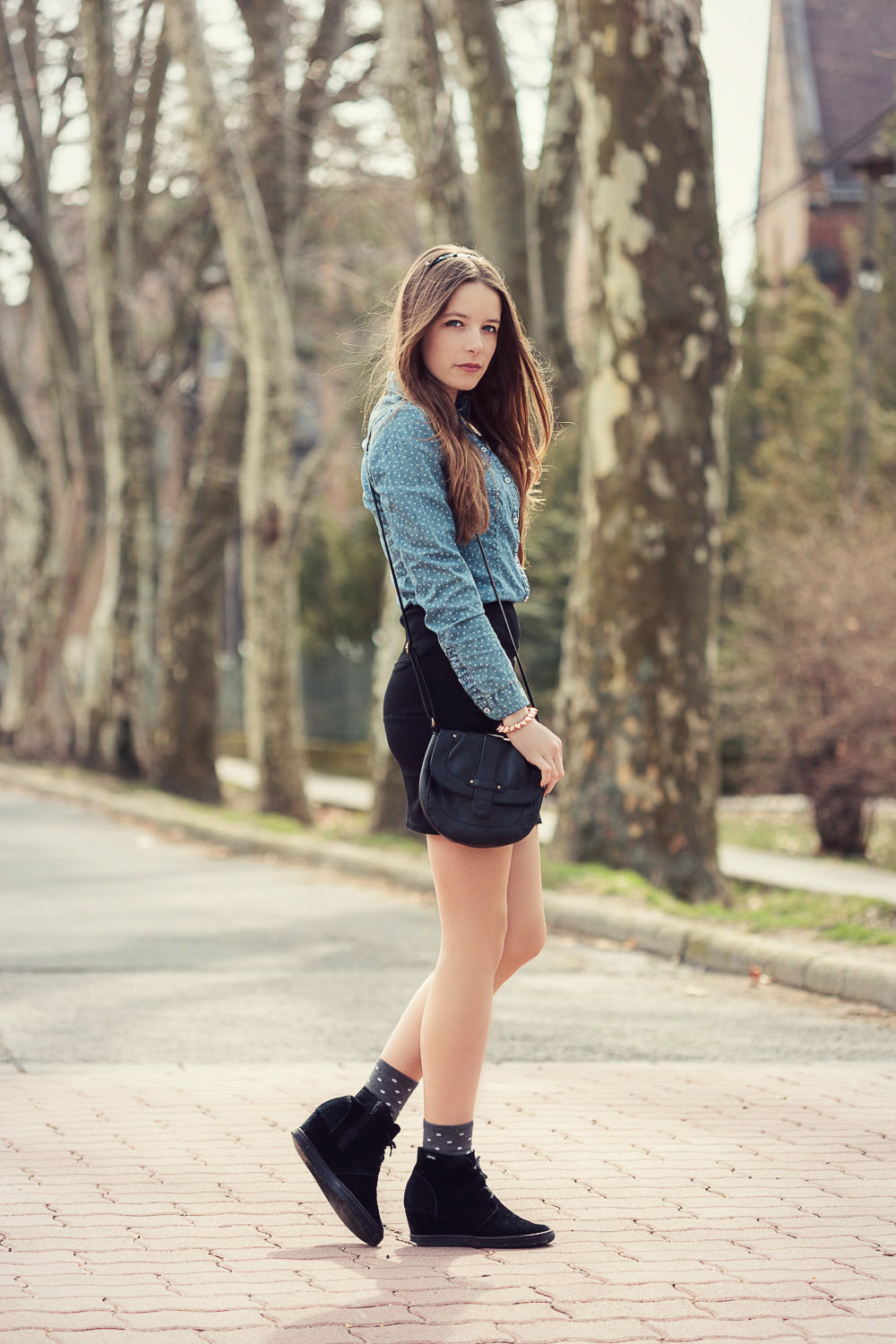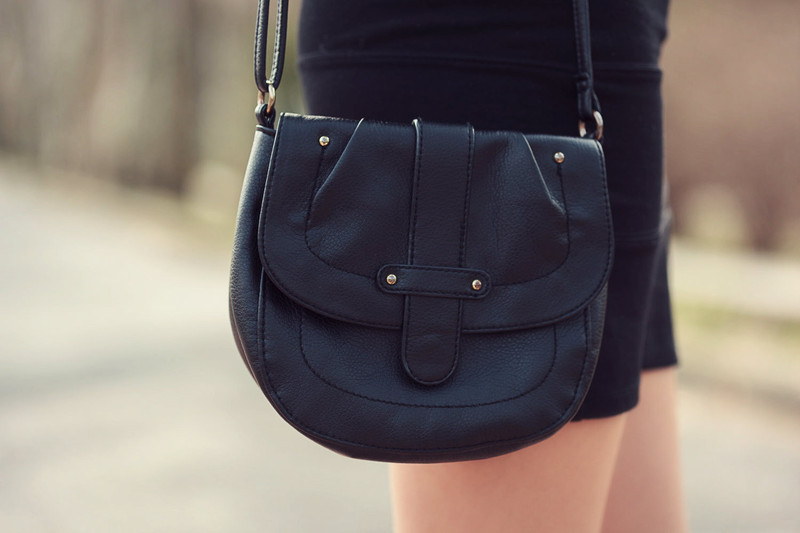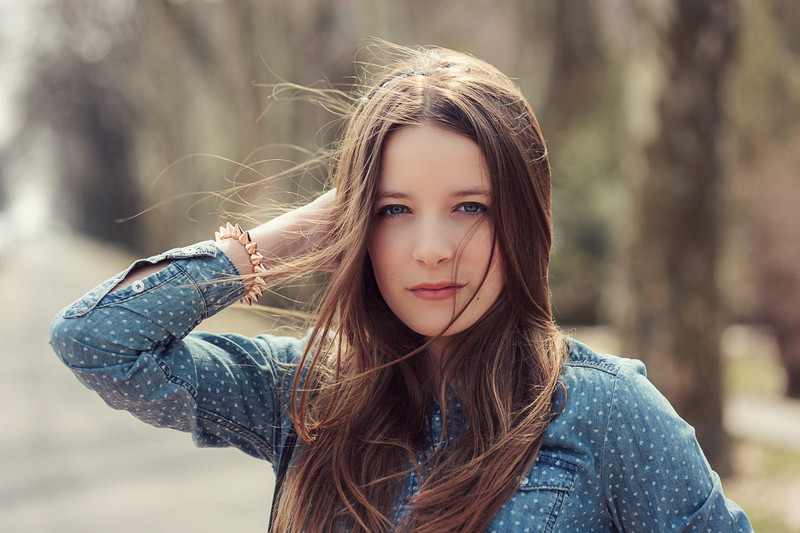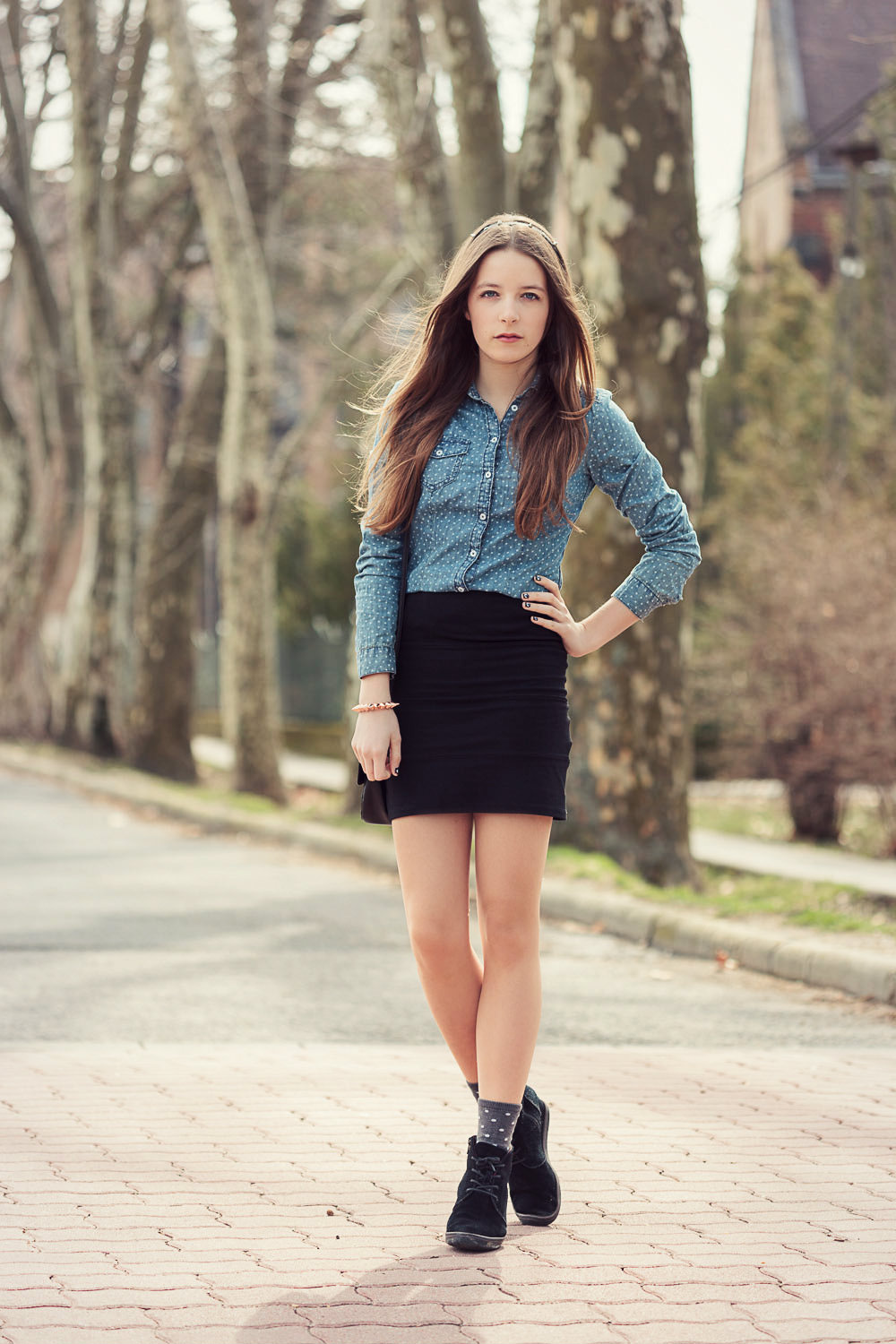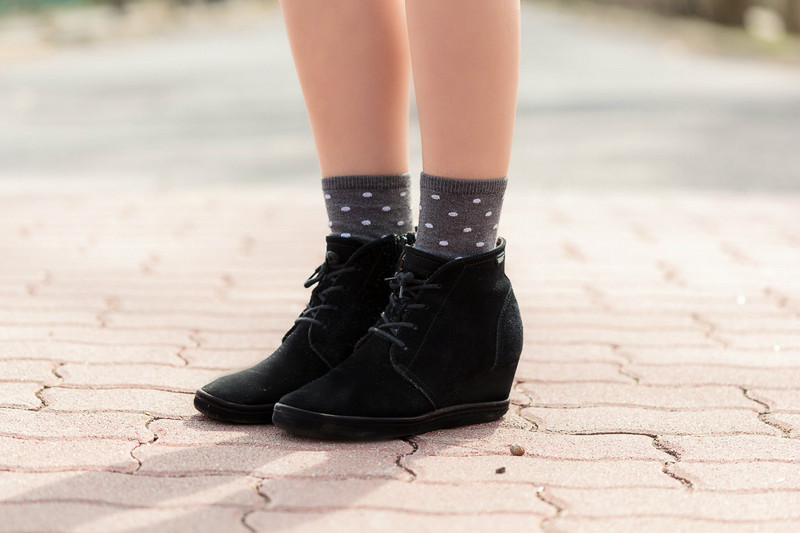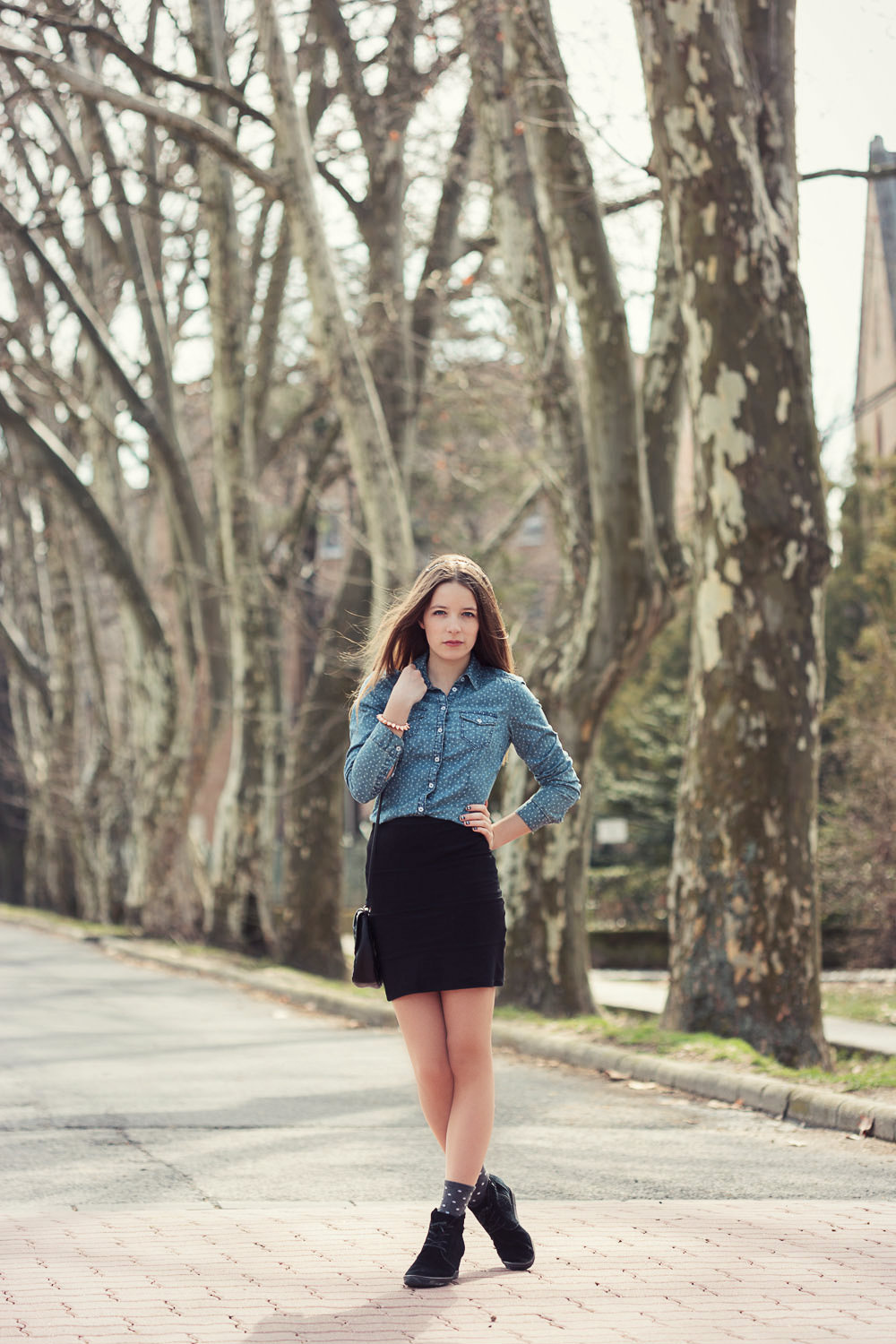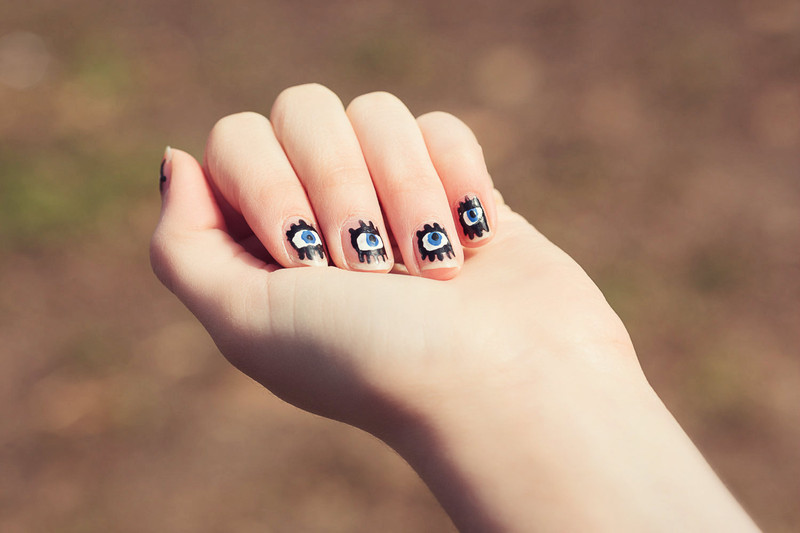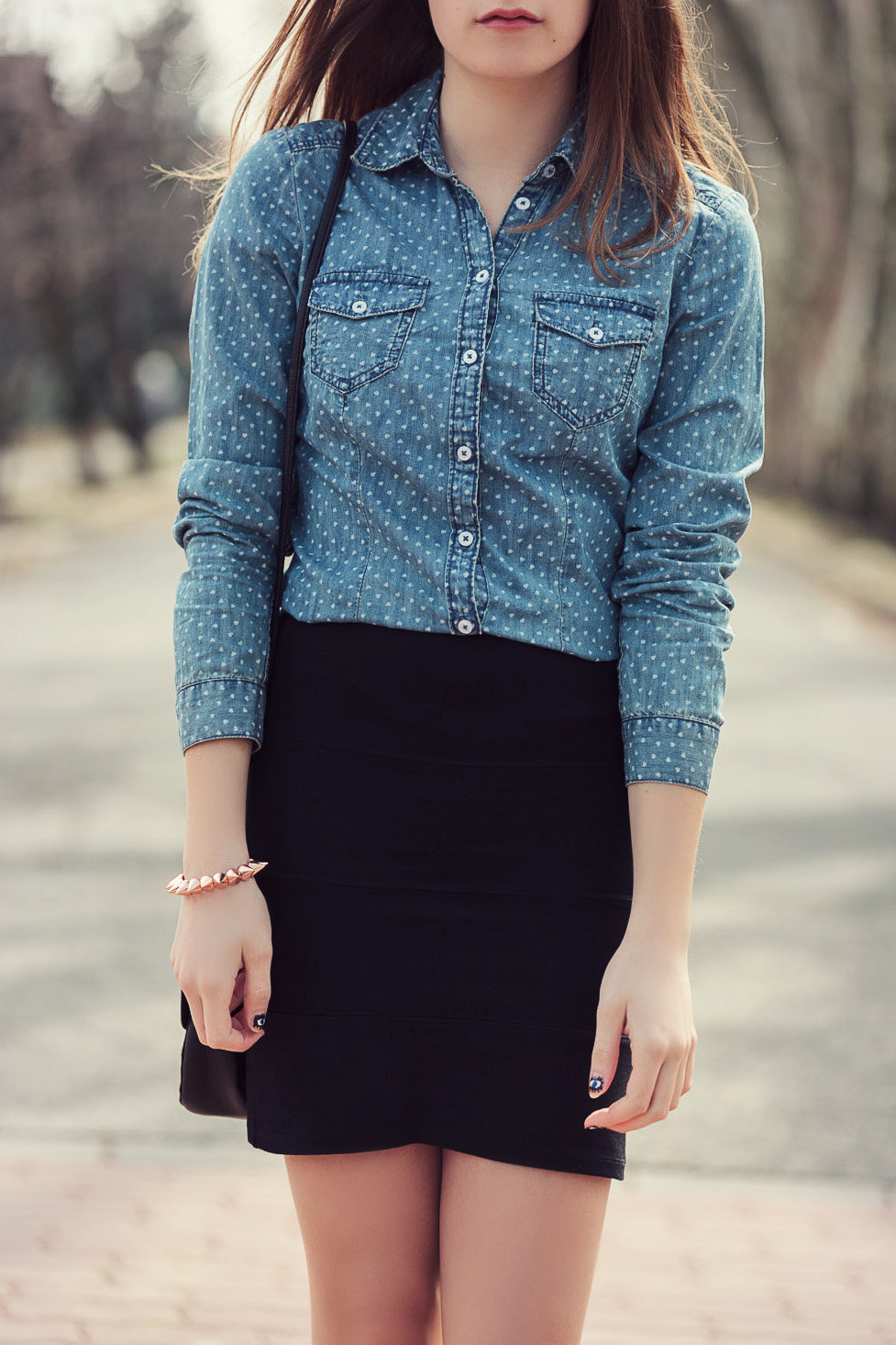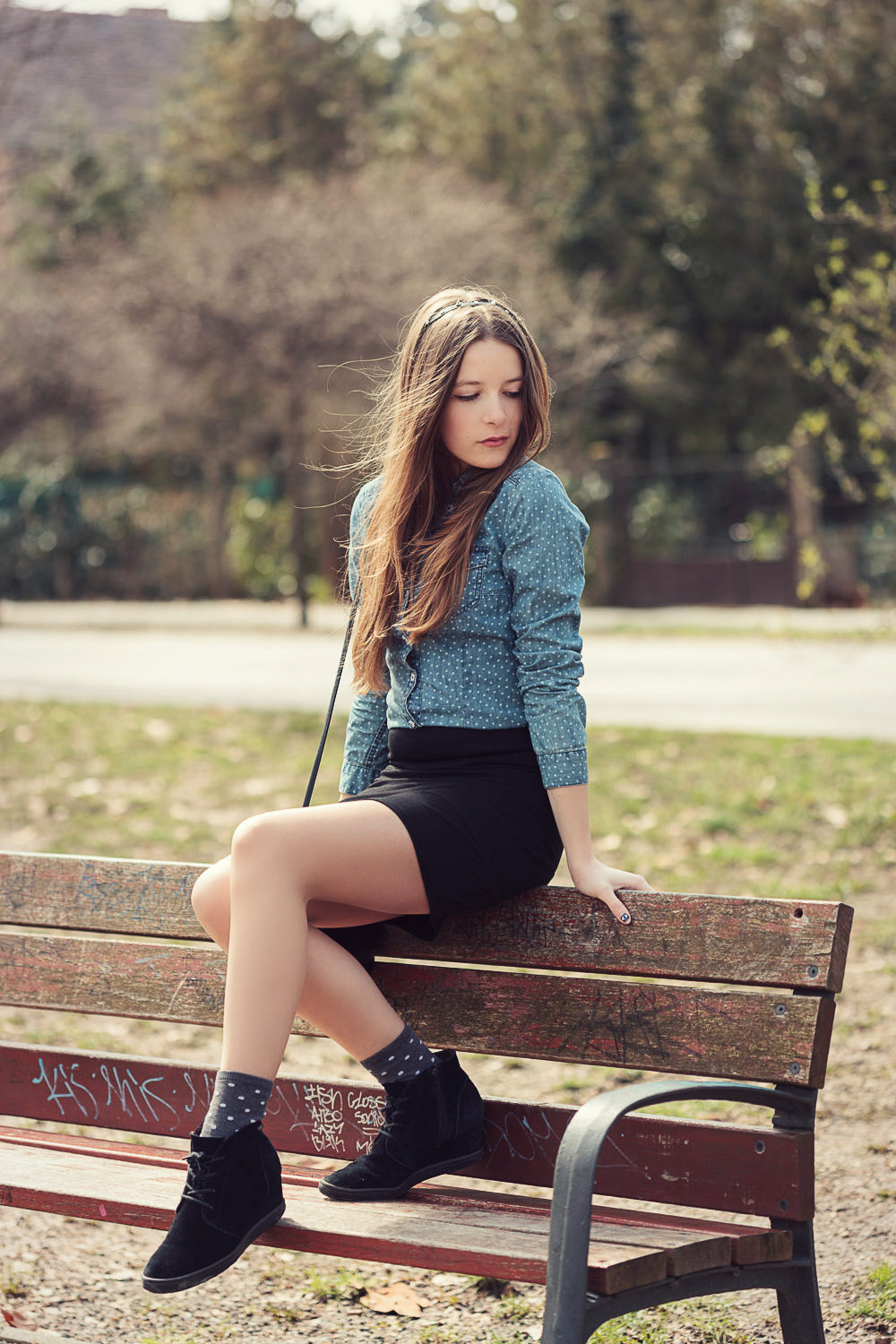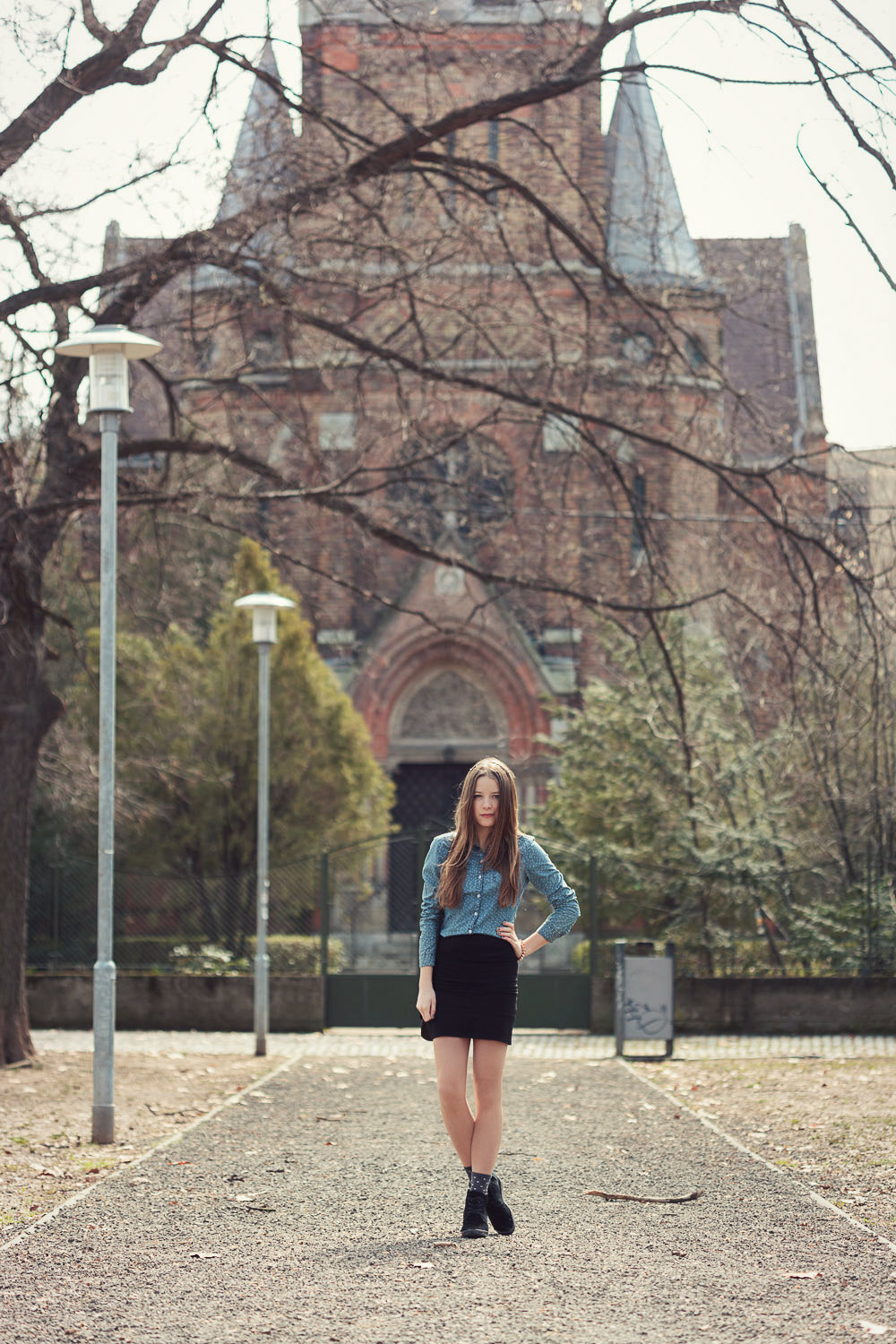 denim shirt: H&M / skirt: Pull&Bear / bracelet: Claire's / boots: Esprit / socks: H&M / bag: H&M /
studded headband: eBay