My day was great. After school I went to our favorite ice cream shop with my friends to have the season's first ice cream together. First we ate one ball but it was so yummie that we bought another one (my choice was mango and then raspberry).
I've designed a long muslin skirt and in the afternoon I started to sew it. :)
This outfit is totally from H&M, except my shoes which are from Vagabond. I love H&M, because it's not too expensive and the clothes are so pretty. The only thing not so good is that everyone wears H&M clothes. So if you buy something from there, it's for sure that you'll meet it in the street.
I combined my dotted skirt with a lace blouse and cardigans. Dotted tights are so cute, I bought them last year and I love them. :)
A mai napom nagyon jó volt. Suli után elmentünk fagyizni a barátnőimmel a kedvenc cukrászdánkba, a szezon első fagyijára (együtt). Először mindenki megevett egy gombóc fagyit, de aztán rájöttünk hogy úristendefinomkérekmég (mangó + málna –> hmm jó párosítás).
Terveztem egy szoknyát és ma délután neki is álltam megvalósítani. :)
A mai outfit minden egyes darabja H&M (a cipőt kivéve, mert az Vagabond). Imádom a H&M-et, mert nem annyira drága, viszont nagyon szépek a ruhák. Az egyetlen negatívum, hogy mindenki más is ott vásárol, így igencsak nagy az esélye annak, hogy a ruhadarab (akár többször is) szembe jön veled az utcán.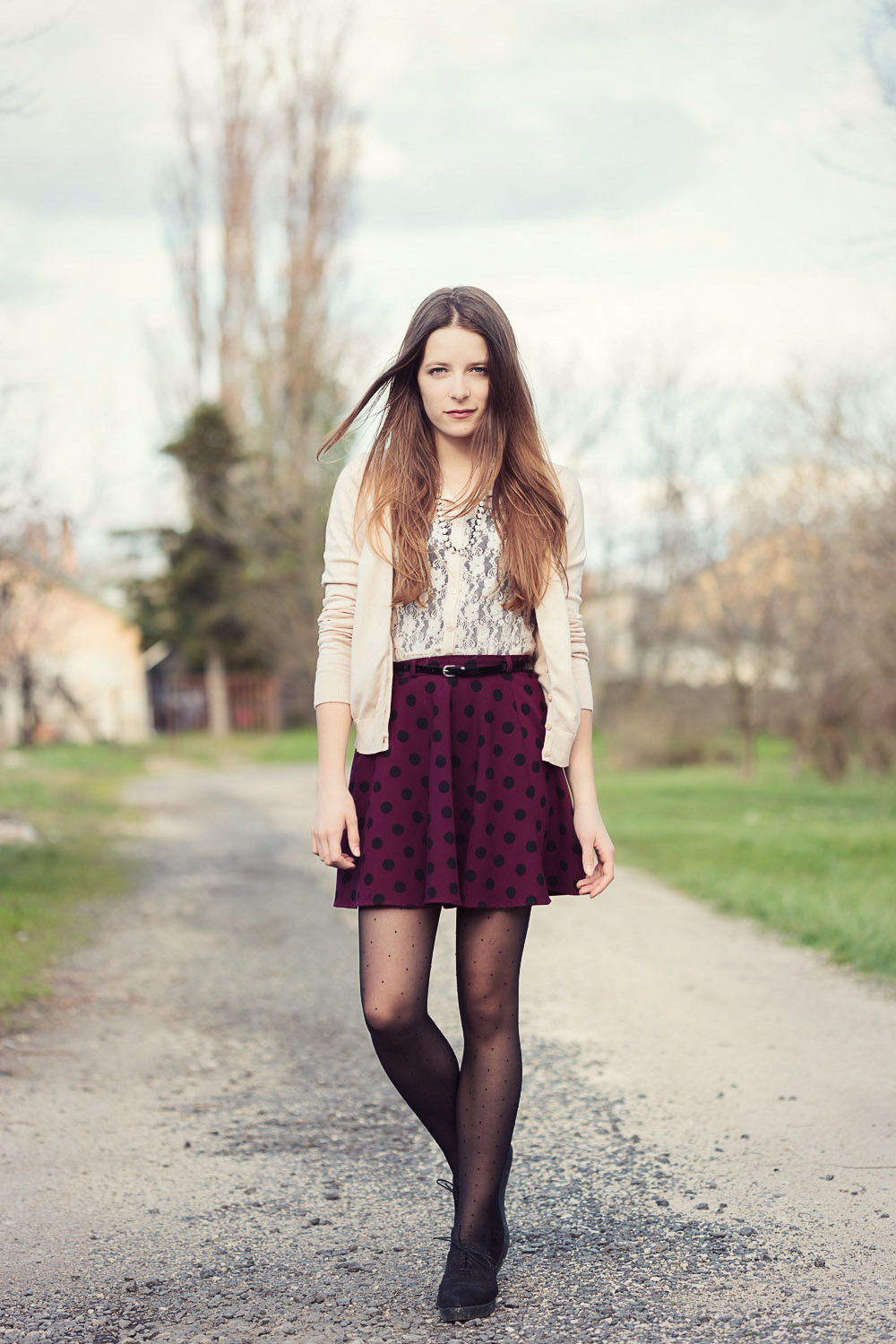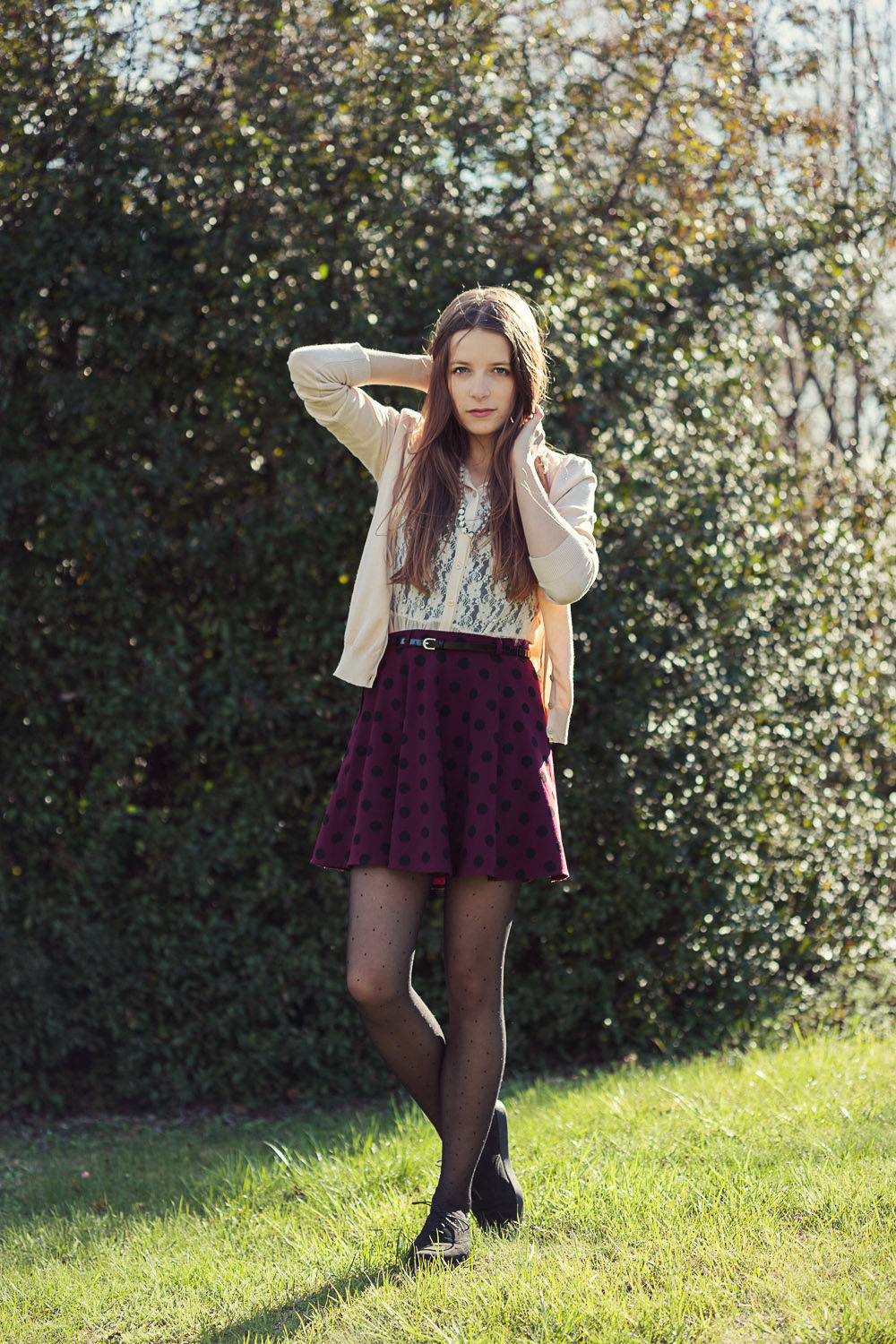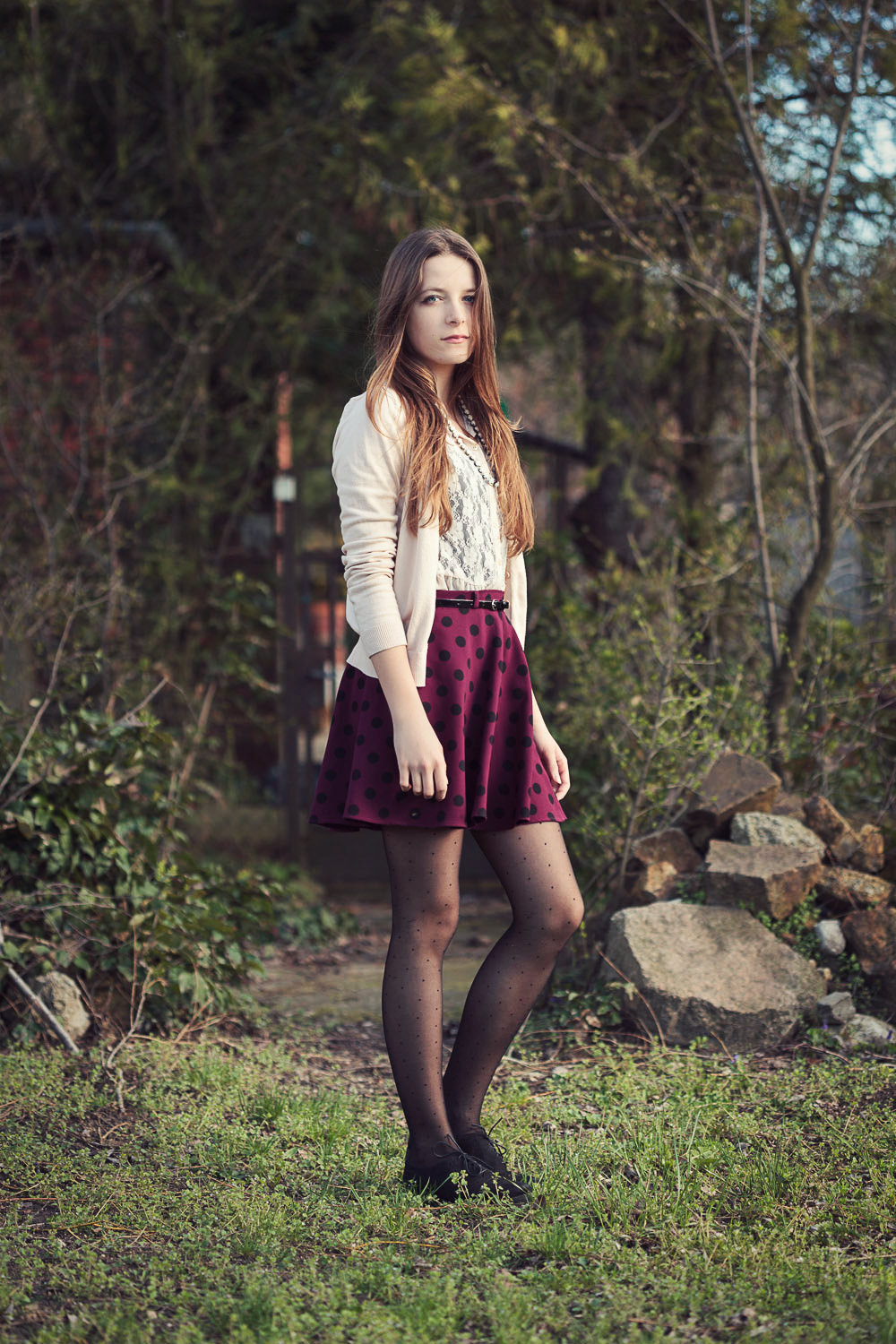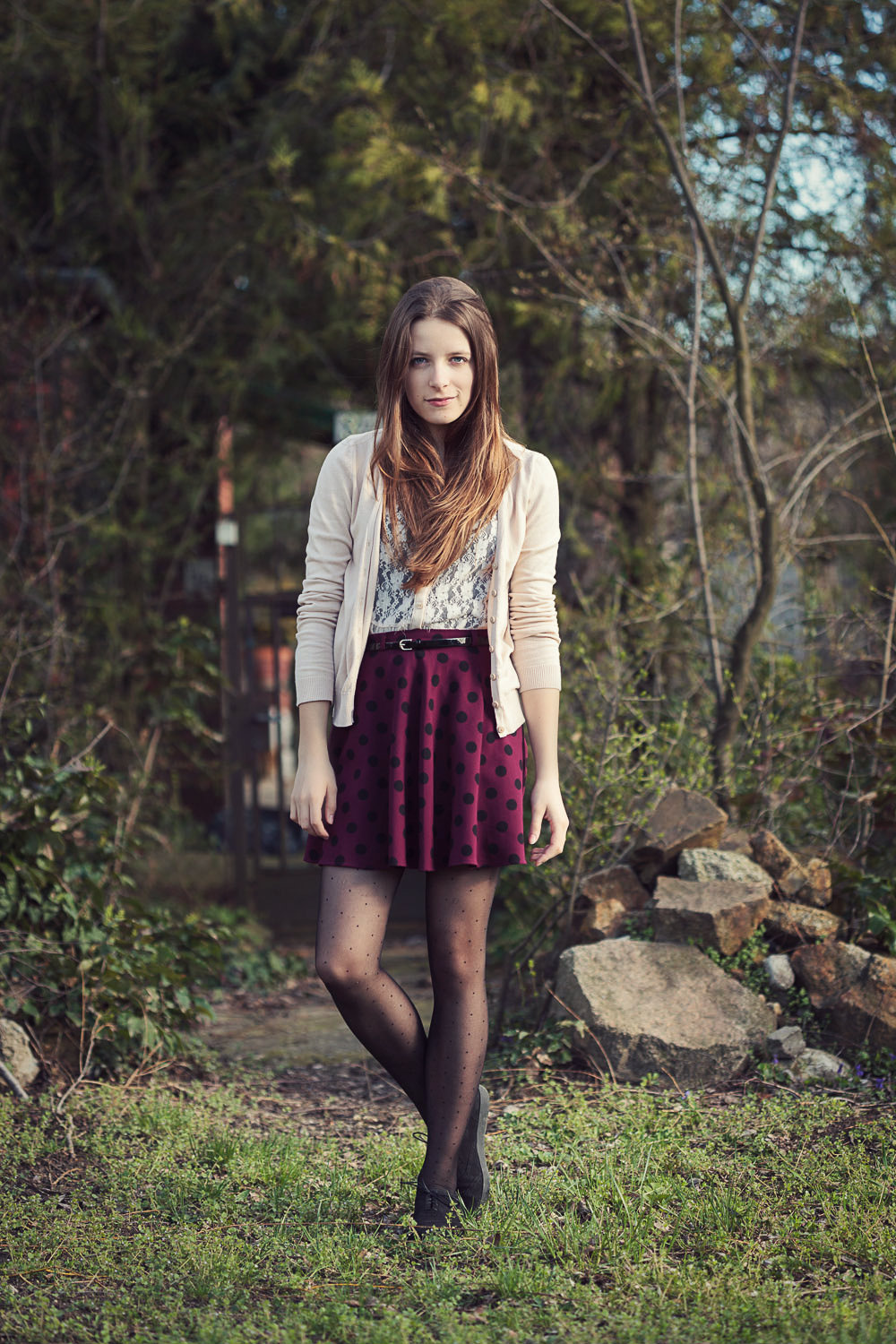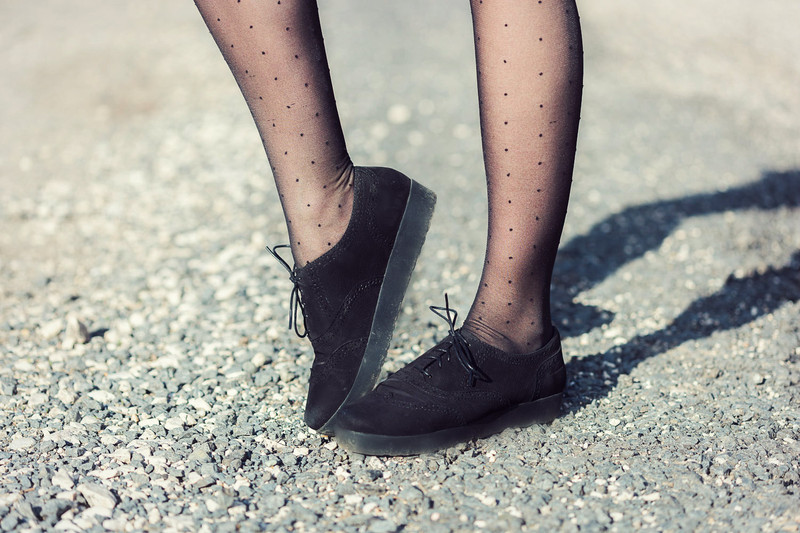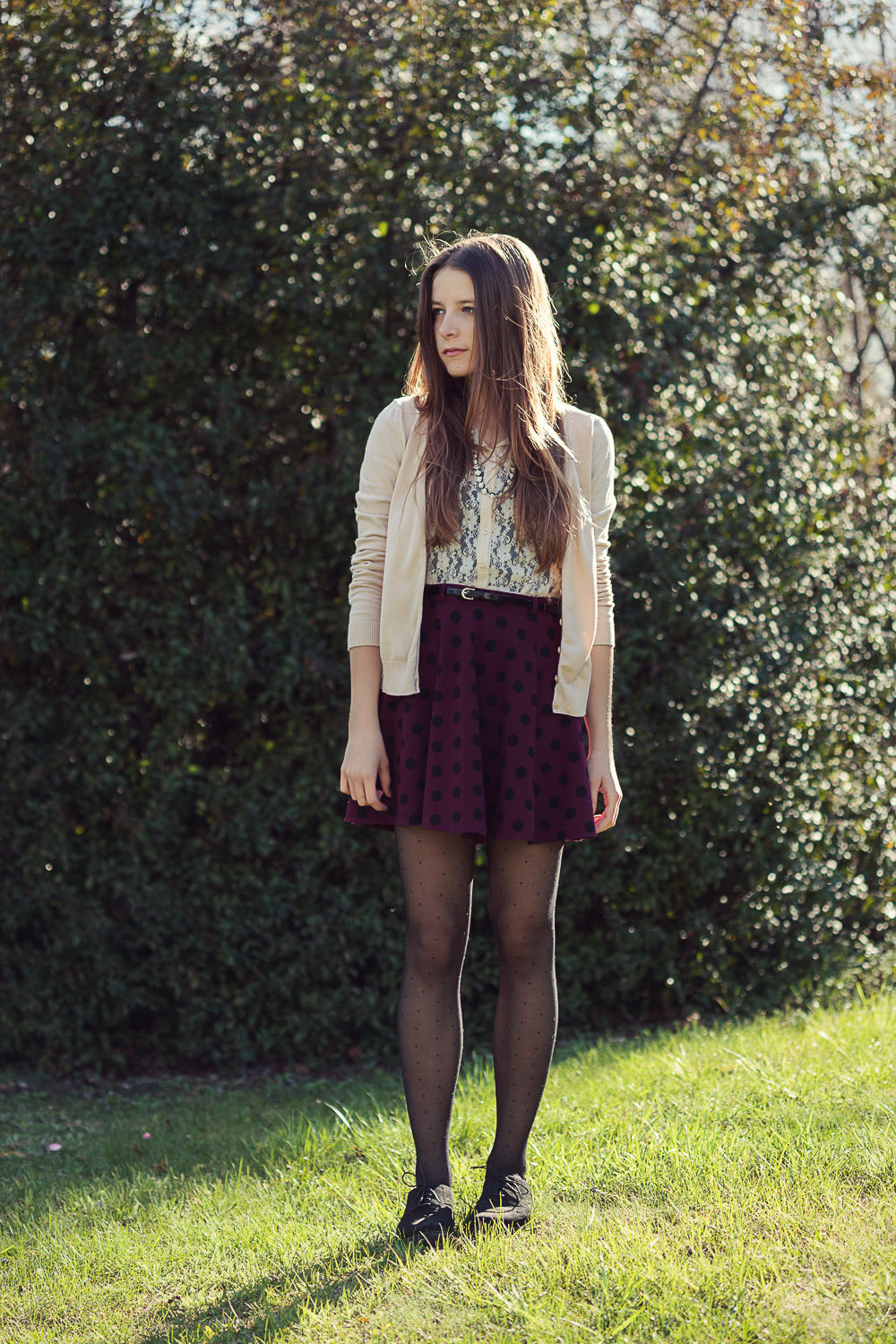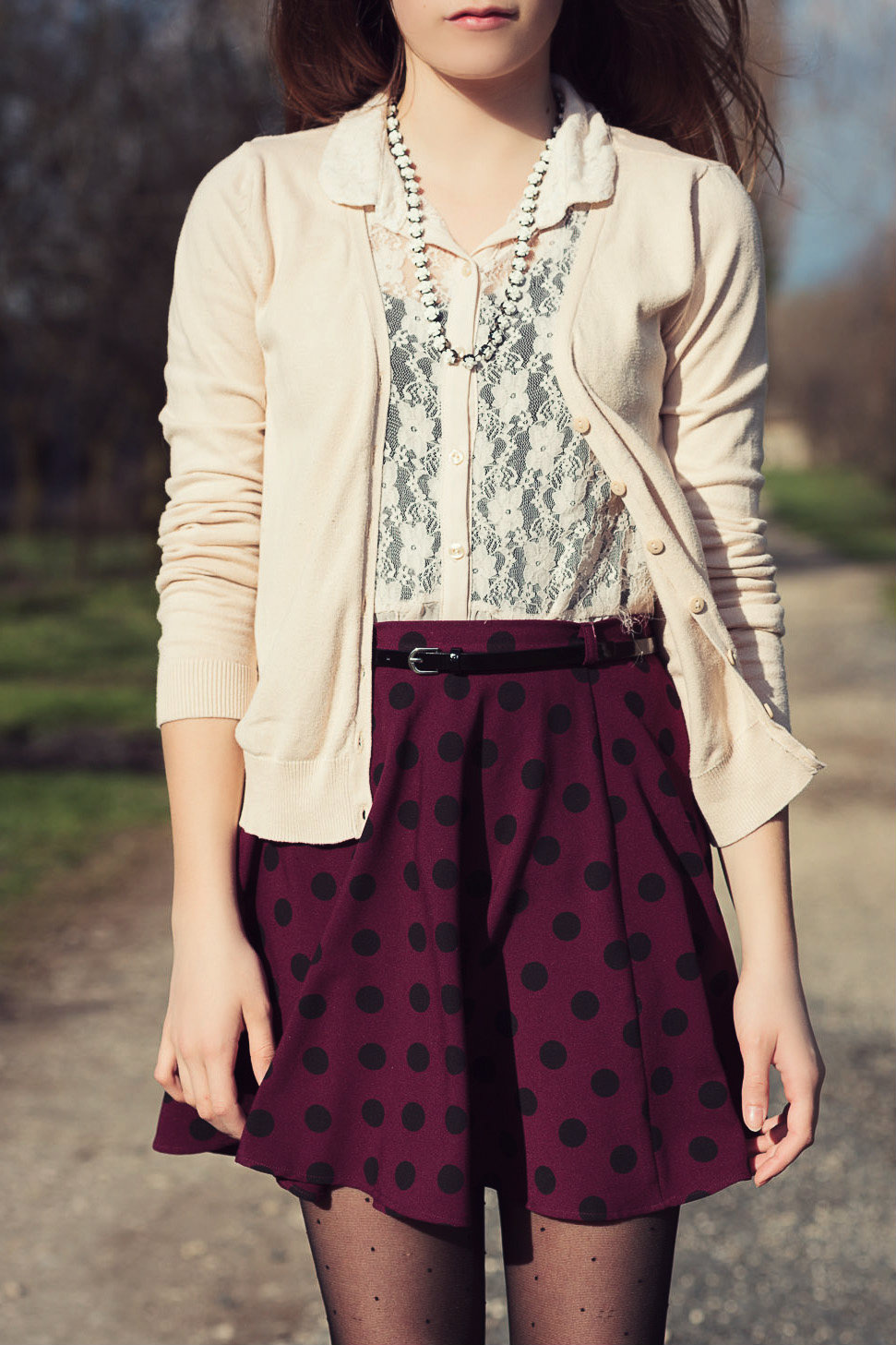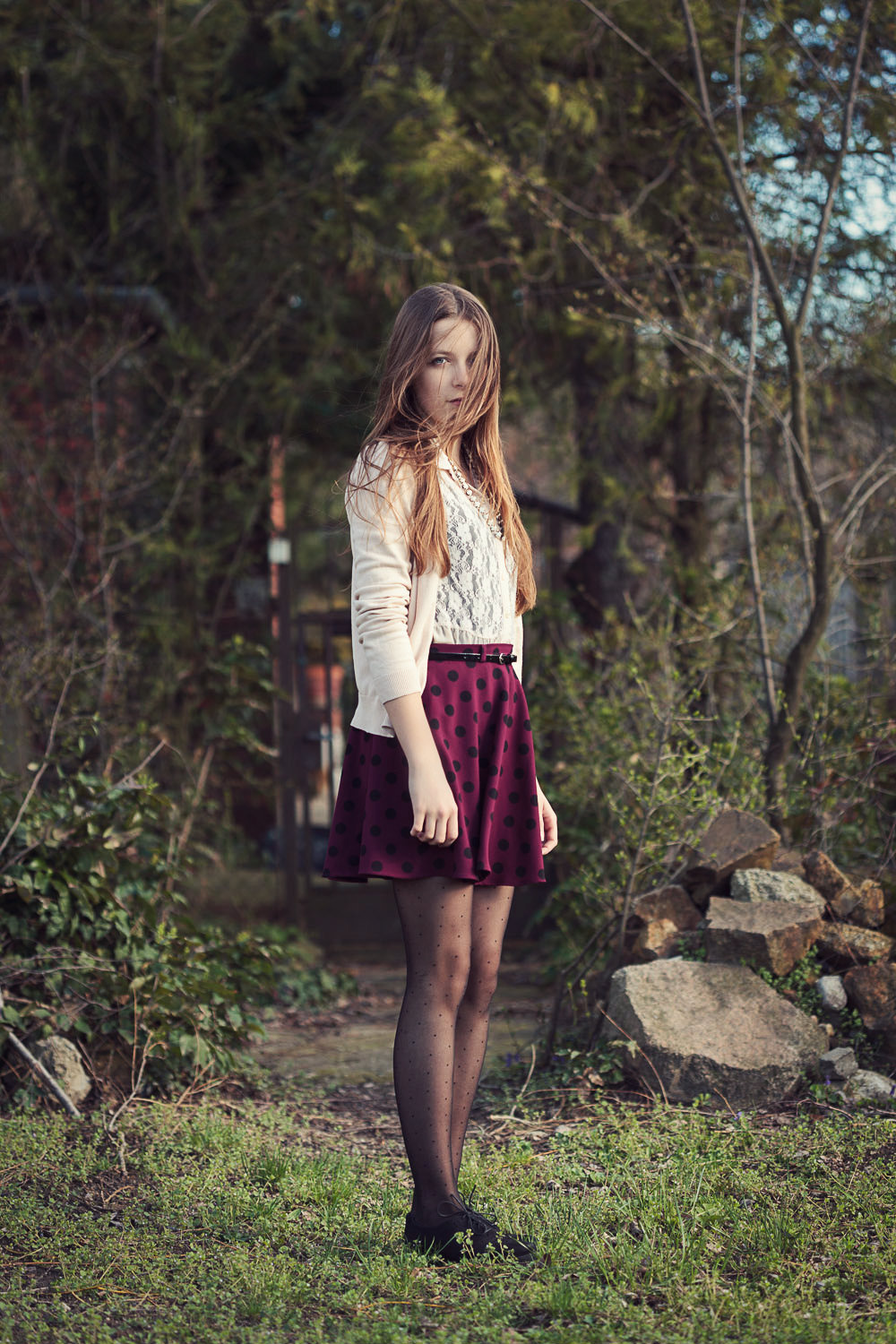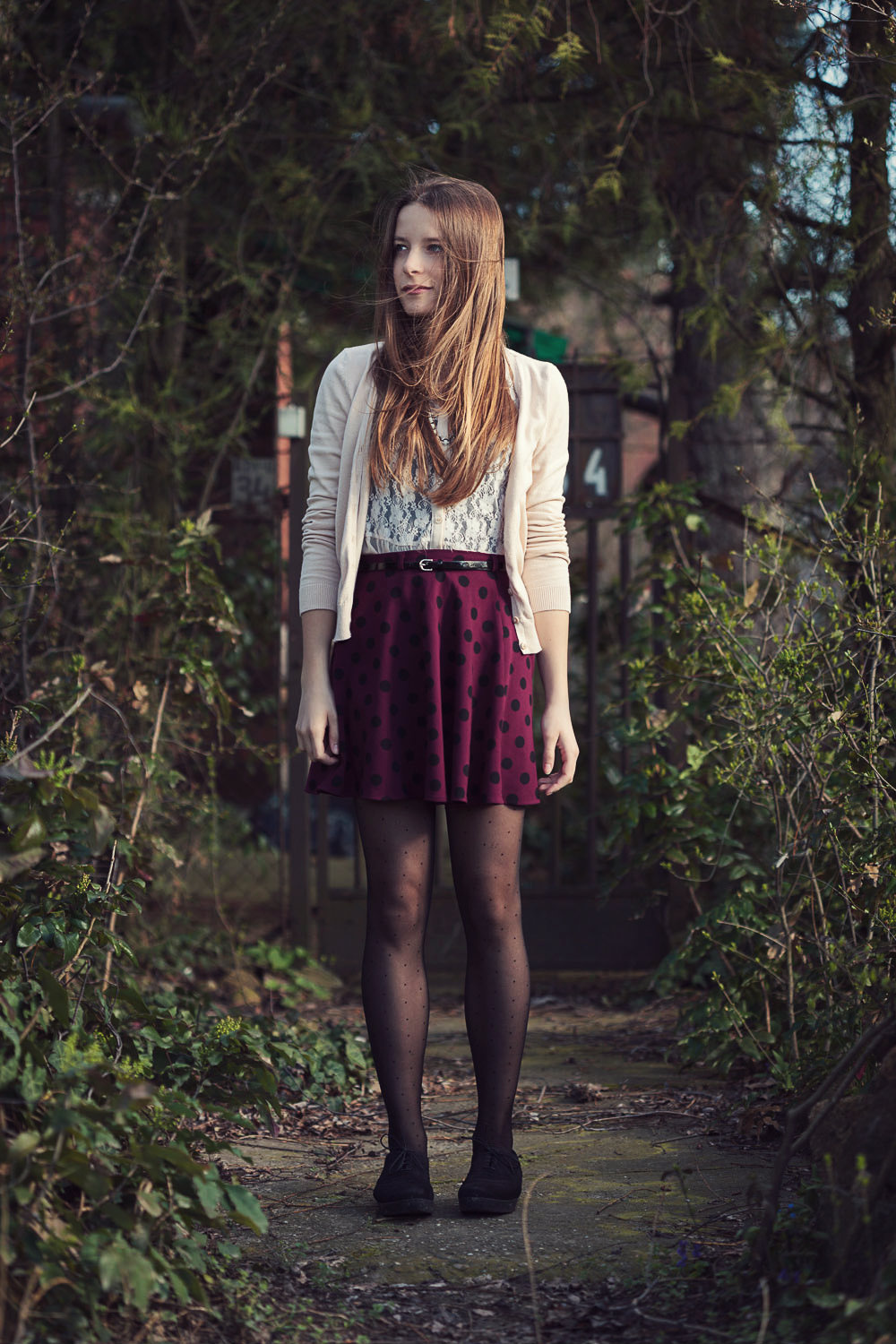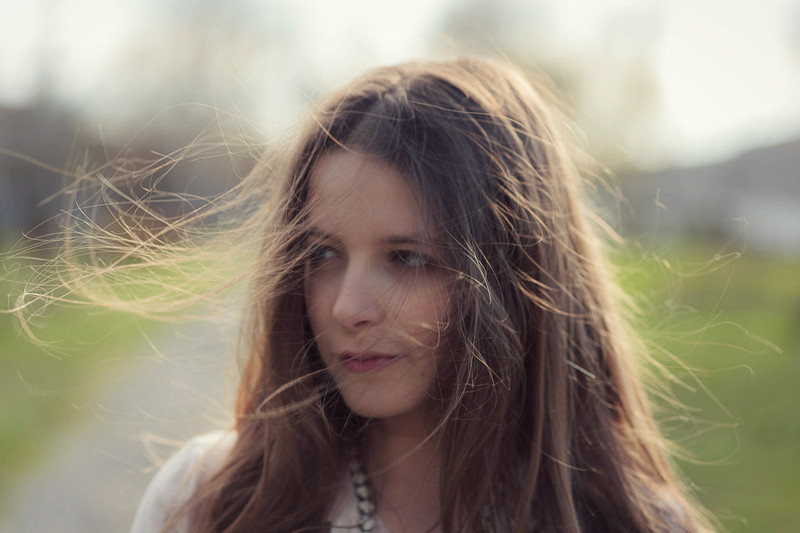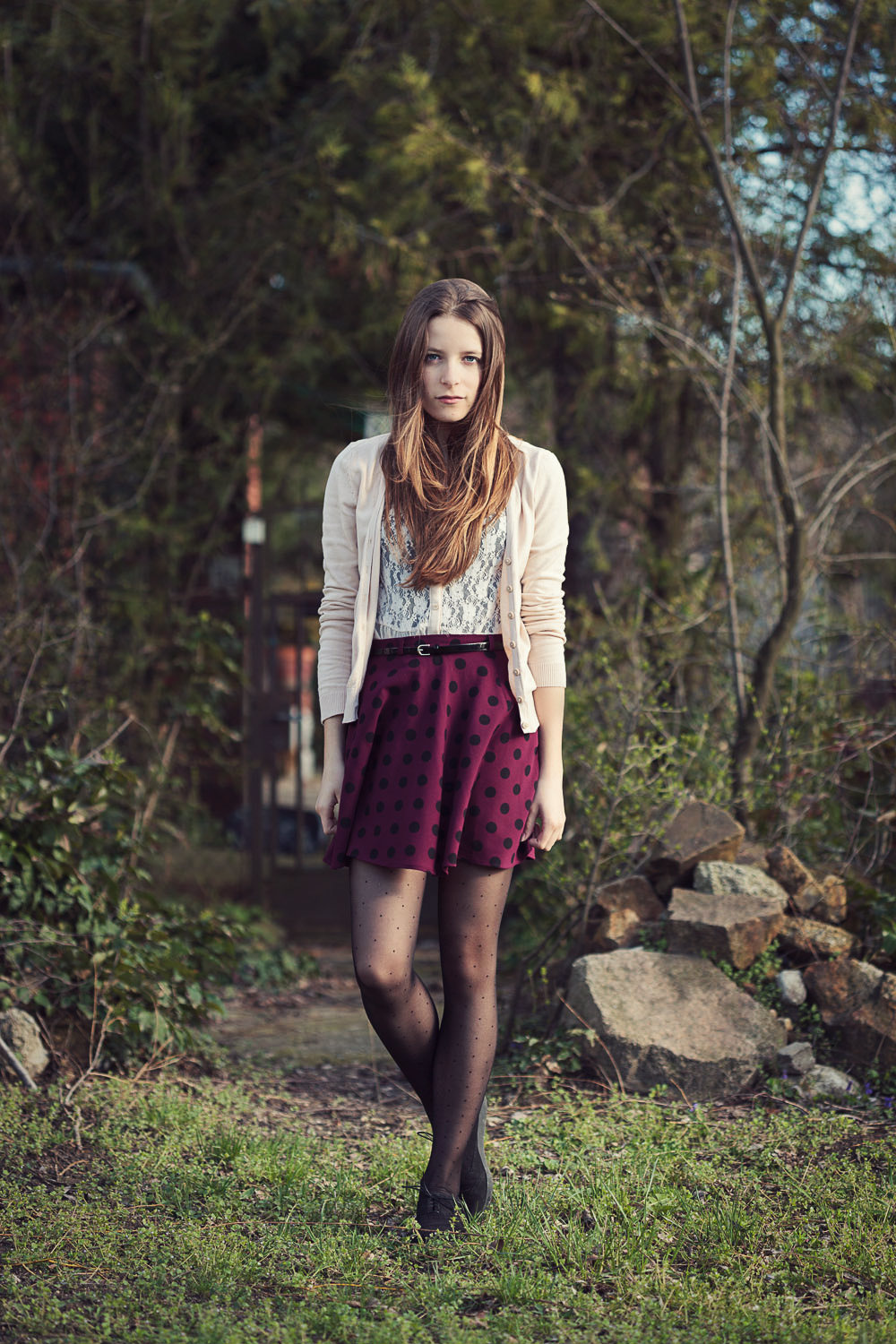 skirt, belt, blouse, cardigan, tights, necklace: H&M / shoes: Vagabond