I made an interview with an Estonian girl (15 years old), Kaisa. She has a really cool blog: Voyager Fashion. She has been blogging since May 2012. Her style is amazing, I love her clothes!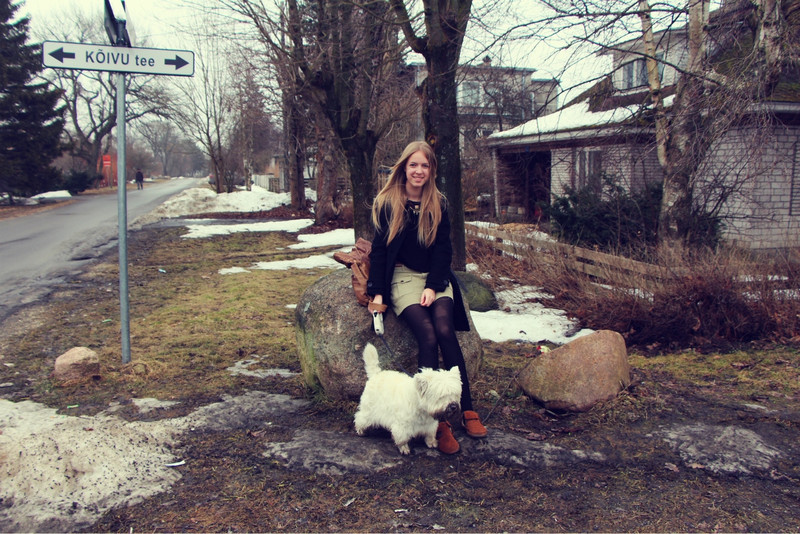 E: Why did you start blogging?
K: I've been obsessed with fashion for a long time and I was always reading other fashion blogs and dreaming about having my own. Then my dad and sister said that I should start blogging and I finally decided to do it.
E: What's the most interesting item of your closet?
K: I would say the most interesting is a sweater my mom knitted about 20 years ago( you can see it in this post). But my favorite at the moment is my new studded leather jacket, it's really easy to match and I can't wait to wear it when the weather gets warmer.
E: Where do you wanna live if you'll grow up?
K: I really don't like living in Estonia and I want to move to New York immediately when I finish high school, because I love the feeling of the city and of course the fashion. I also think I wanna live in Paris for some time, because it's such a gorgeous city.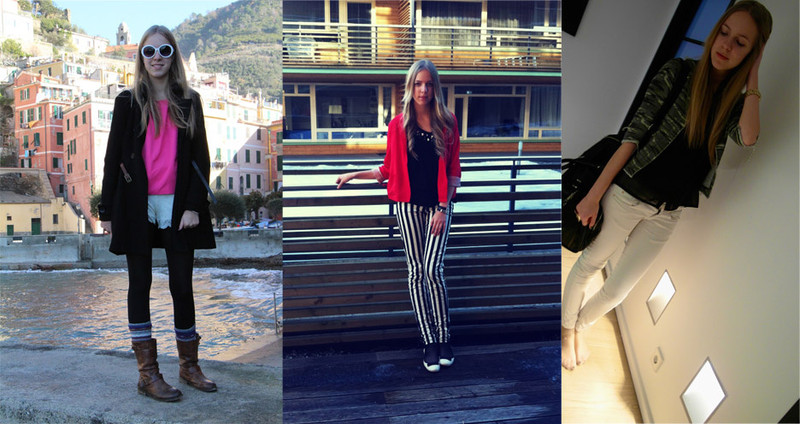 E: What's your biggest dream?
K: My biggest dream is to work in the fashion industry in New York. I want to work at a fashion magazine, do some modeling and of course keep blogging.
E: What's your favourite trend?
K: At the moment my favorite trend is military fashion. I love the color, the pattern and everything dark greenish. I've been buying a lot of military clothes lately. Just can't help it. I love mixing it with studs (I'm obsessed) and vertical stripes, which are my other favorite trends.
She made an interview with me which you can check out here! xx