I realized that lately most of the time we took photos near lakes and forests… :D
And these photos were also taken near a lake, at the weekend. We were on a wedding (which was really good), and it was in a park. There was a beautiful lake, so when we had some free time I changed my clothes for a few minutes and took photos there.
I was wearing a simple T-shirt + high waisted shorts + boots combination, it's perfect for any occasions (except wedding, belive me, I changed back my elegant dress for the wedding :D).
Rájöttem, hogy mostanában legtöbbször erdők és tavak mellett fotóztunk… :D És ezek a képek is egy tó mellett készültek, még a hétvégén. Egy esküvőn voltunk, egy parkban. Volt ott egy gyönyörű tó, ezért amikor volt egy kis szabadidőnk gyorsan átvettem ezeket a ruhákat egy pár percre, fotózni. :)
Egy egyszerű póló + magasderekú short + csizma kombinációt viseltem, ami tökéletes bármilyen alkalomra (kivéve esküvőre, úgyhogy fotózás után vissza is vettem az elegánsabb ruhámat :D).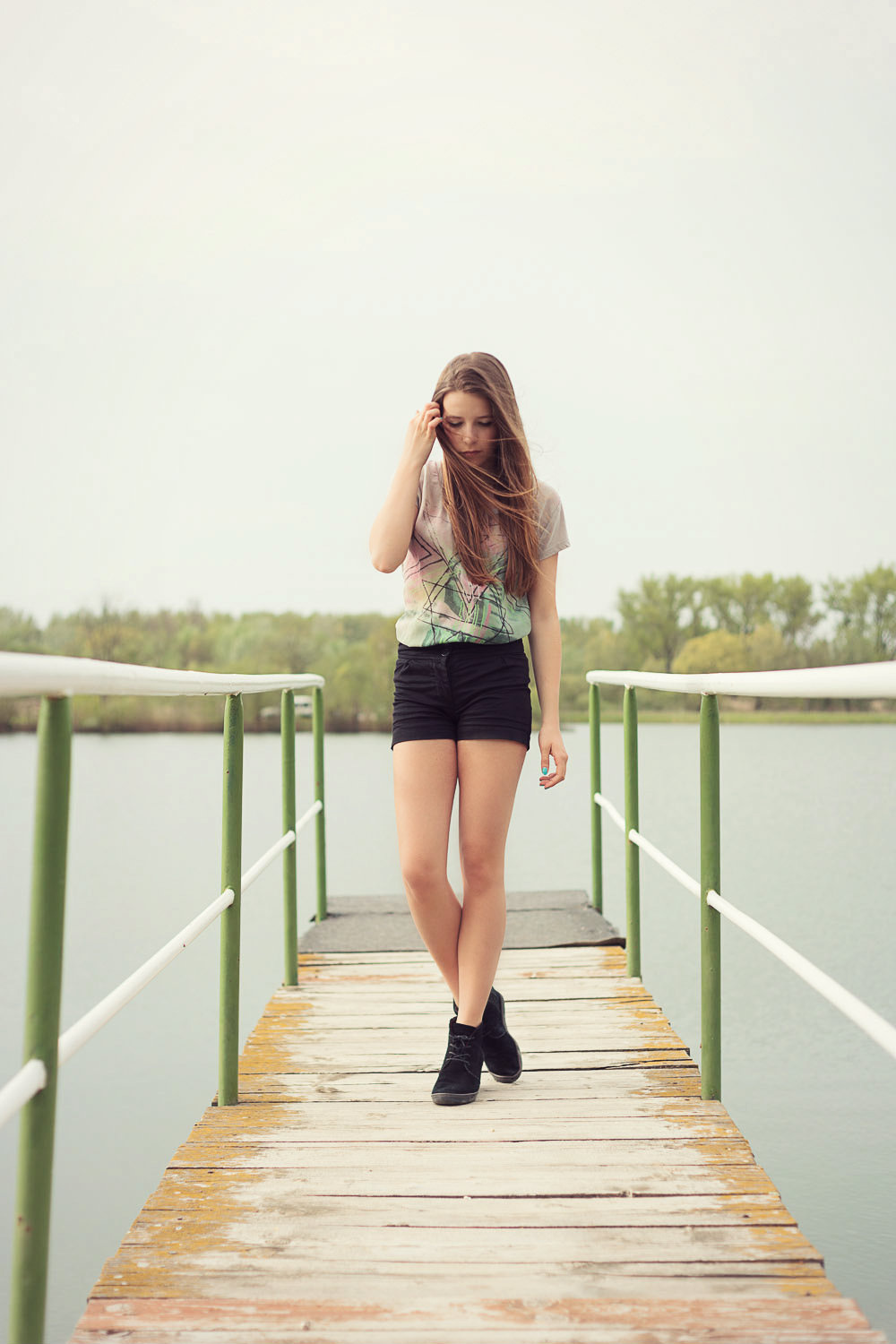 T-shirt: Only / boots: Esprit / high waisted shorts: Next