My day was terrible at the beginning but then it became really good! In my scool everybody has to learn a second language from next year (now I'm studying English and the options were German, French or Italian). For me it was an easy question – definitely French. But not everyone can get what he/she wants, because the half of the class wanted to study French. So the headmaster sorted some of us to other language groups – that's why I got Italian. First I was shocked that I'm not going to study French, I won't go to college to Paris, I won't be a fashion designer, etc… Then I came home and I talked to my mum. Thanks for her, she convinced me that Italian is perfect, Milan (or Rome) is a great city, there are a lot of opportunities for fresh designers and it will be easier to learn French after Italian. :)
Later, in the afternoon I went shopping and I bought these amazing Vagabond creepers for spring! I was dreaming about them for months, and saved money for them.
You know, I love stripes, and I was looking for pants like these, but I've not found the perfect one. Until today. At H&M I saw these and I fell in love with them.
I also made a new flower crown – I'll share you how I did it at the weekend.
A mai napom borzalmas volt eleinte, de aztán nagyon jól végződött. :) Az évfolyamban jövőre mindenkinek választania kell egy második nyelvet (én most angolt tanulok, így a francia, olasz és német közül választhattam). Számomra egyértelmű volt, hogy a franciát választom, hiszen az a 'divat nyelve'. De nem mindenki kaphatja meg azt a nyelvet, amit igazán szeretne, mivel idén túl sokan jelentkeztek franciára. Emiatt az iskolavezetőség átrakott néhányunkat az olasz csoportba – köztük engem is. Először lesokkolódtam, hogy nem tanulhatok franciául, és hogy ezek után hogy lehetek divattervező és hogyan jutok ki Párizsba? Aztán hazajöttem, és anyukámmal megbeszéltük a dolgot. Segített megérteni, hogy nekem az olasz is tökéletes lesz, hiszen Milánó (vagy Róma) nagyszerű hely egy kezdő tervezőnek, ráadásul sokkal könnyebben tudom majd megtanulni a franciát az olasz után (mivel mindkettő latin nyelv).
Délután elmentünk vásárolni. Már régóta vágytam erre a Vagabondos creepers-re. :) A H&M-ben pedig megtaláltam végre a számomra tökéletes csíkos nadrágot, egyből beleszerettem.
Készítettem egy új virágkoszorút, a hétvégén írok majd róla egy DIY posztot. :)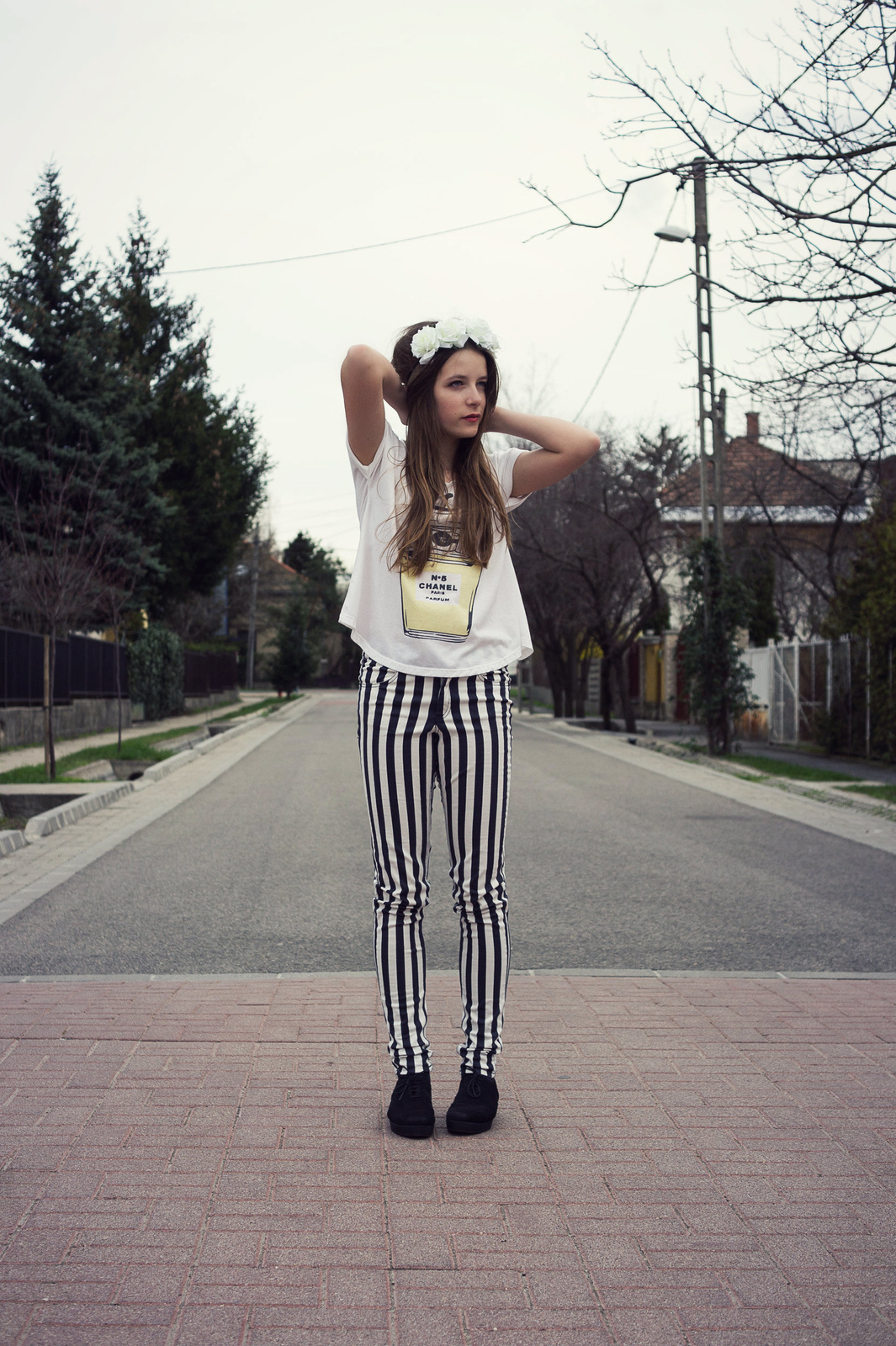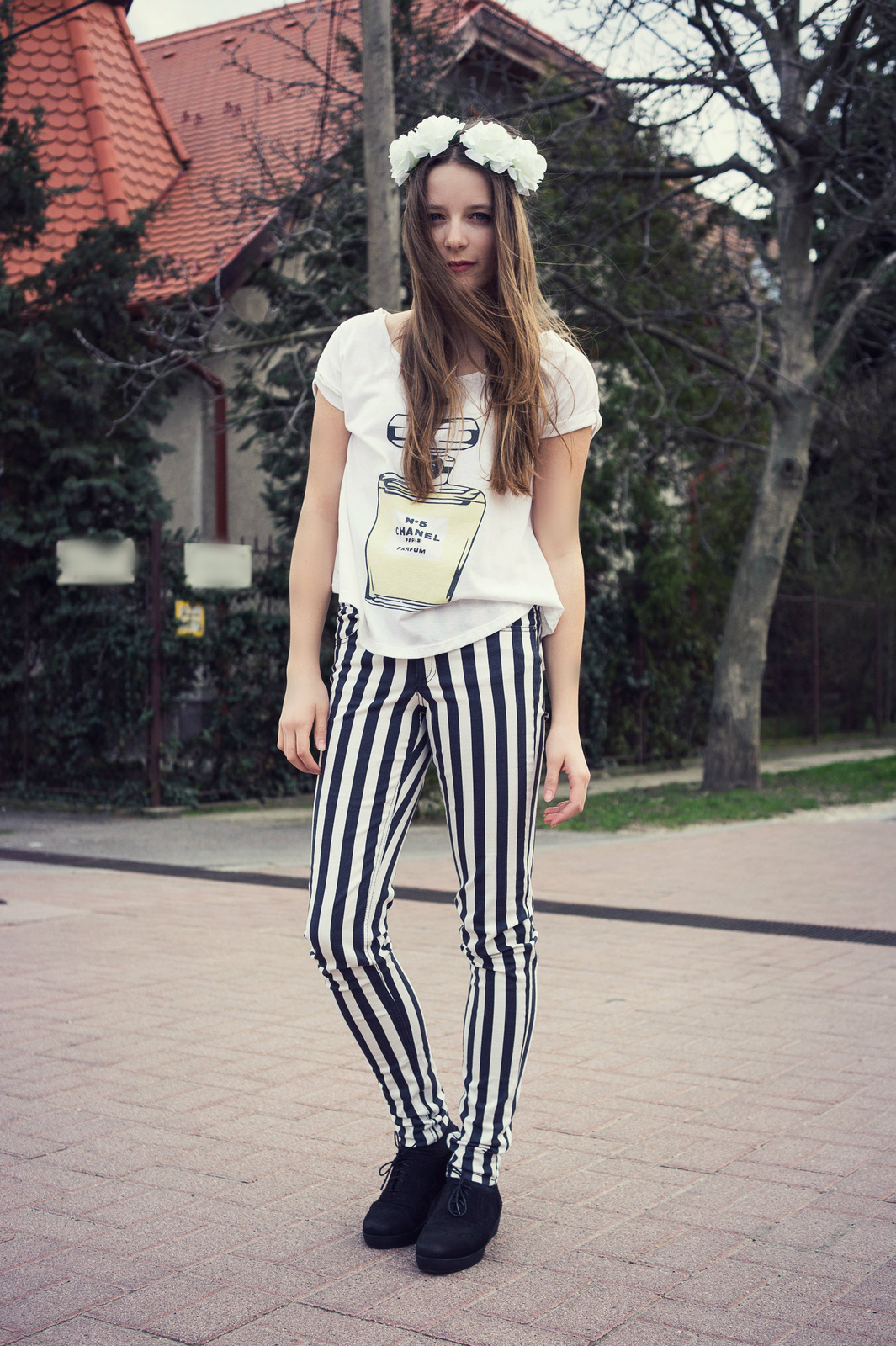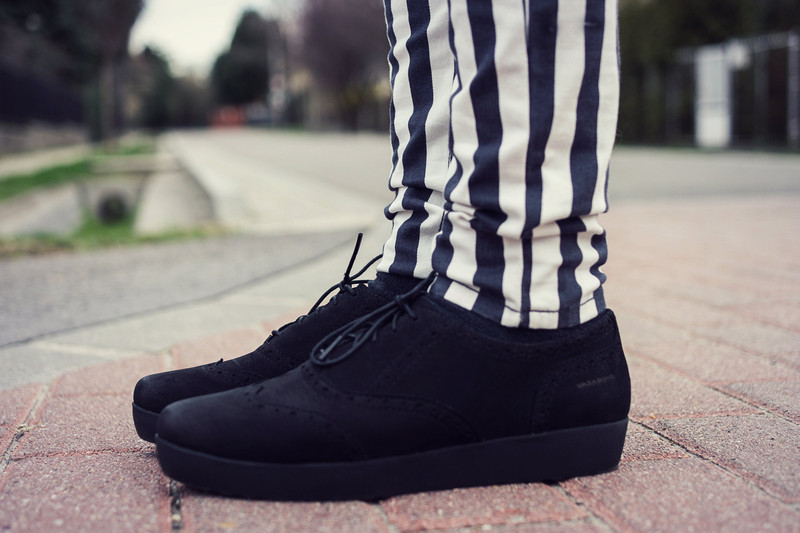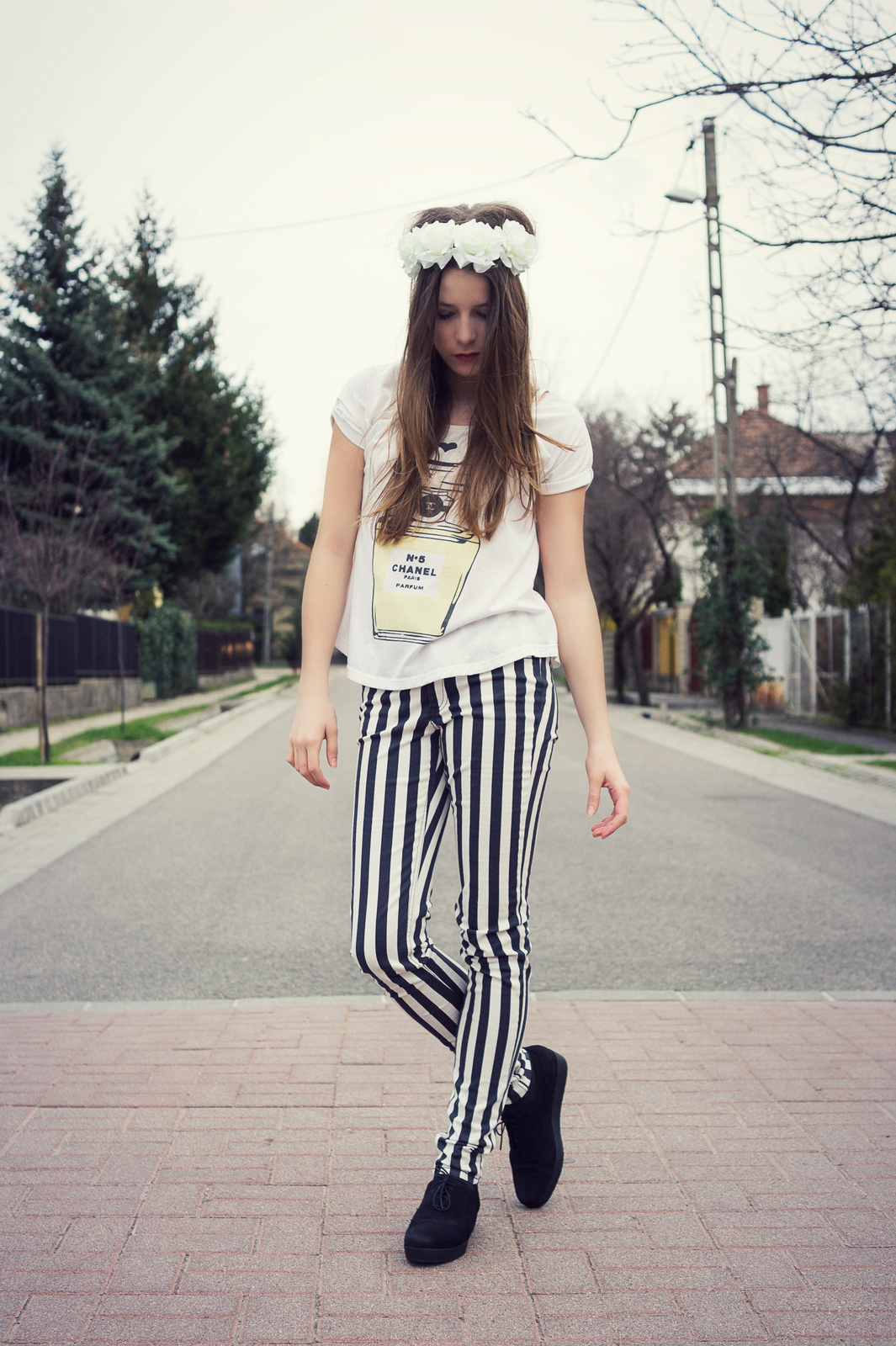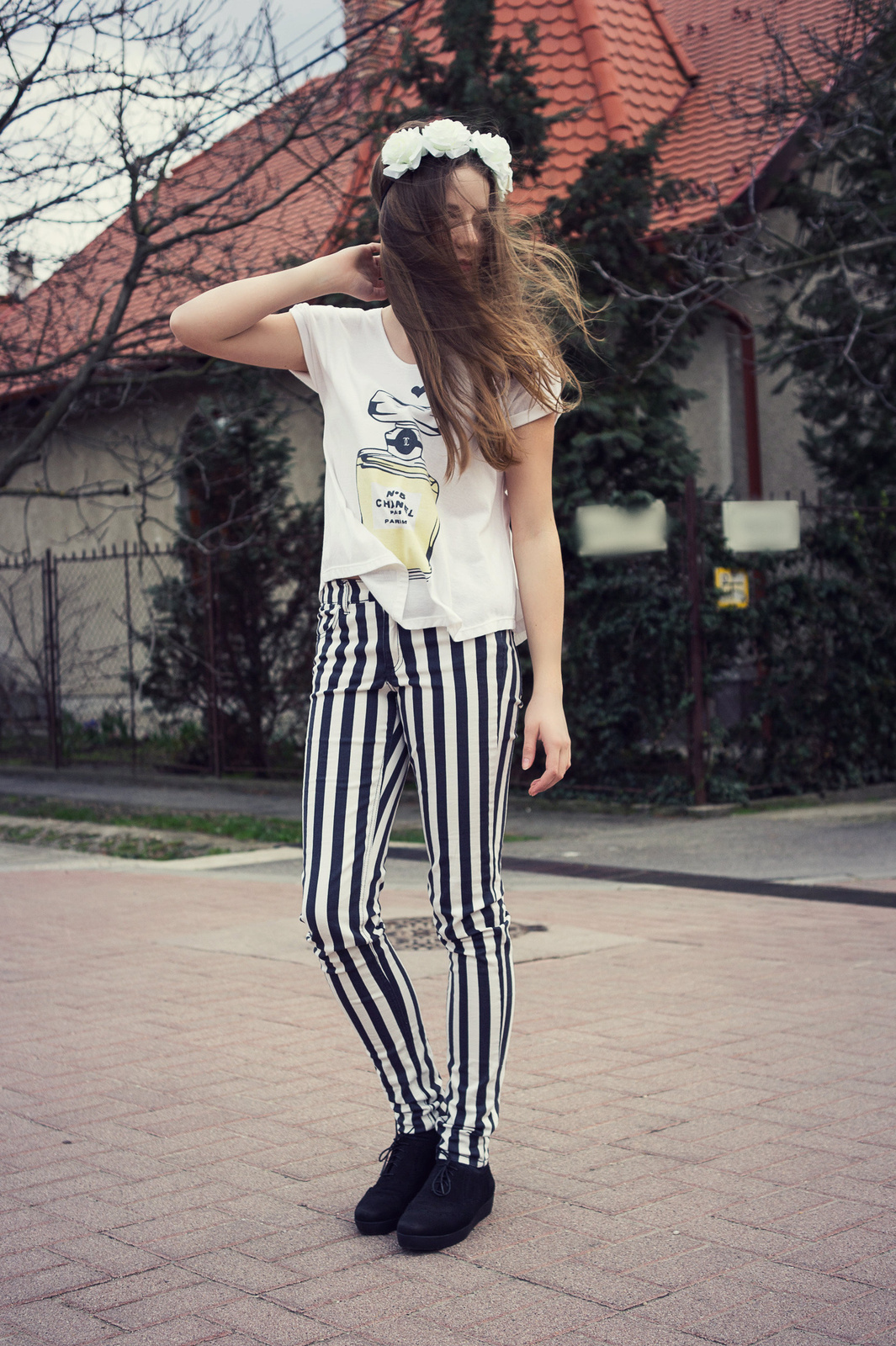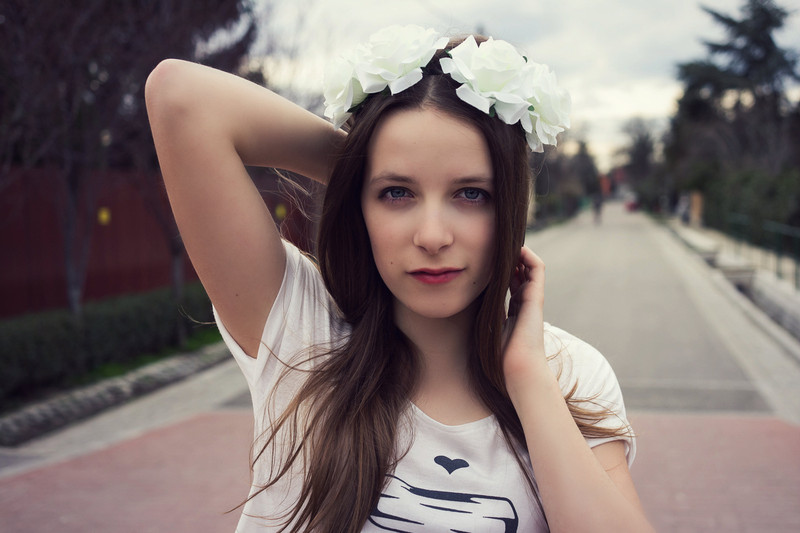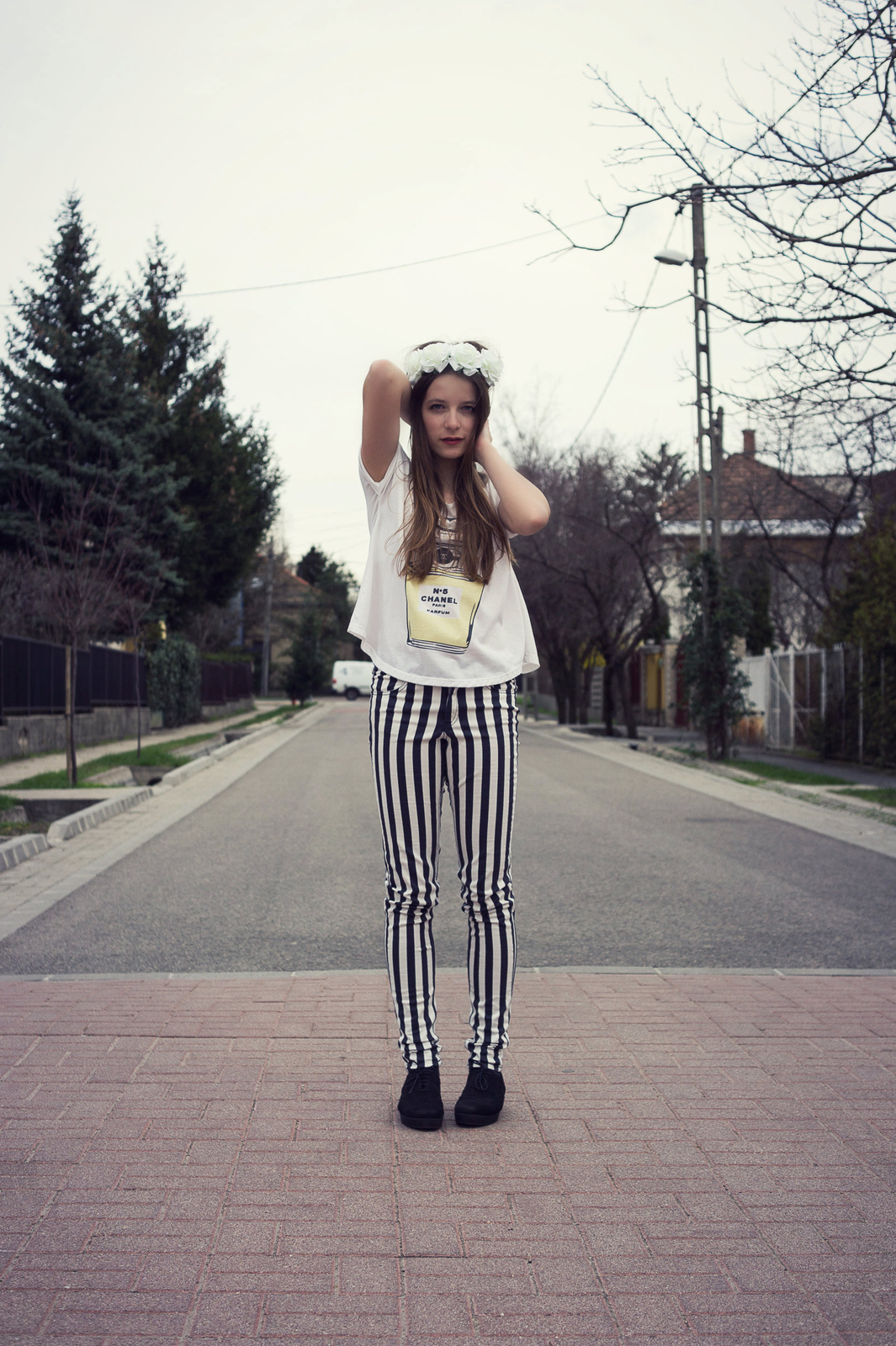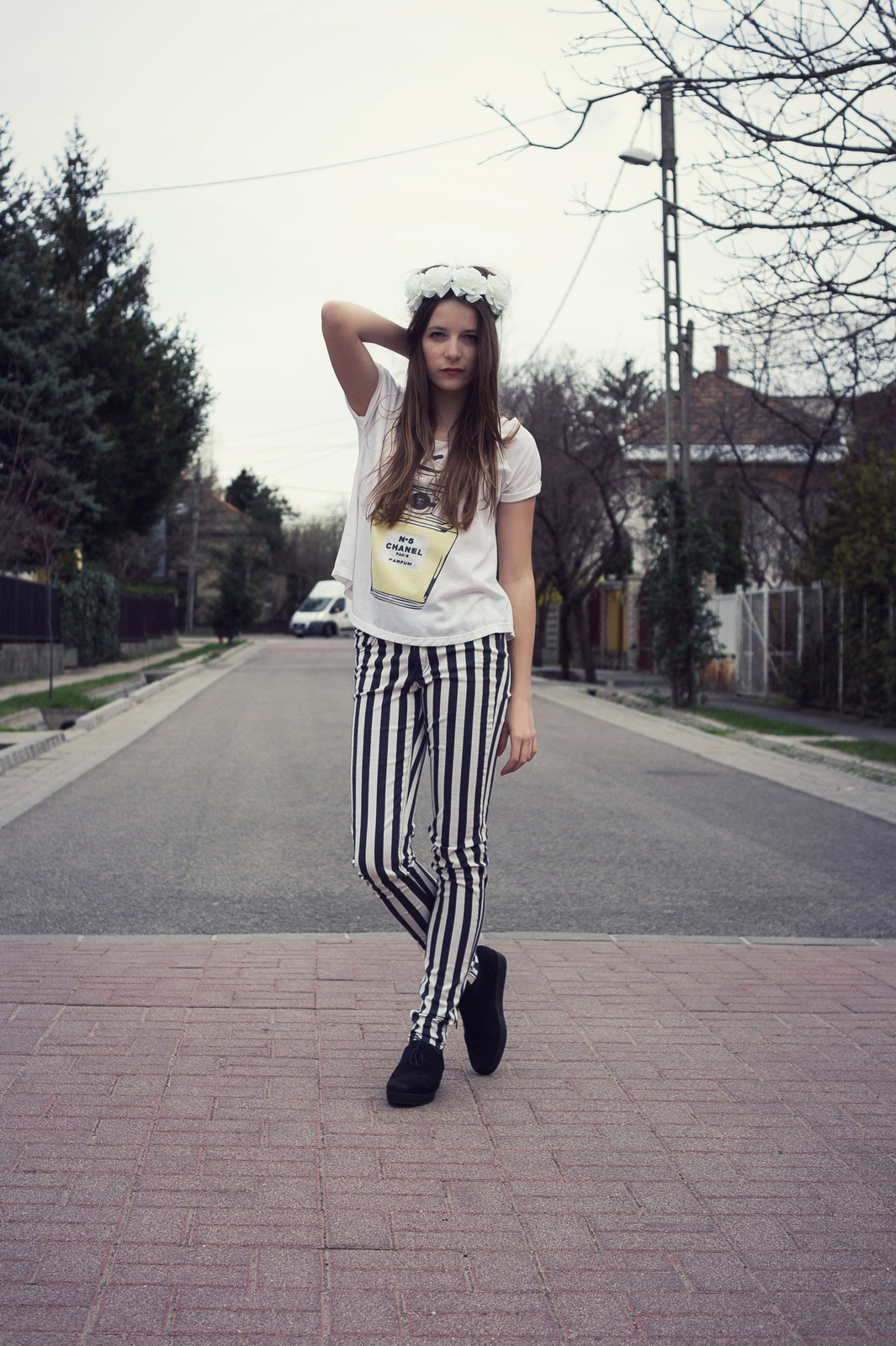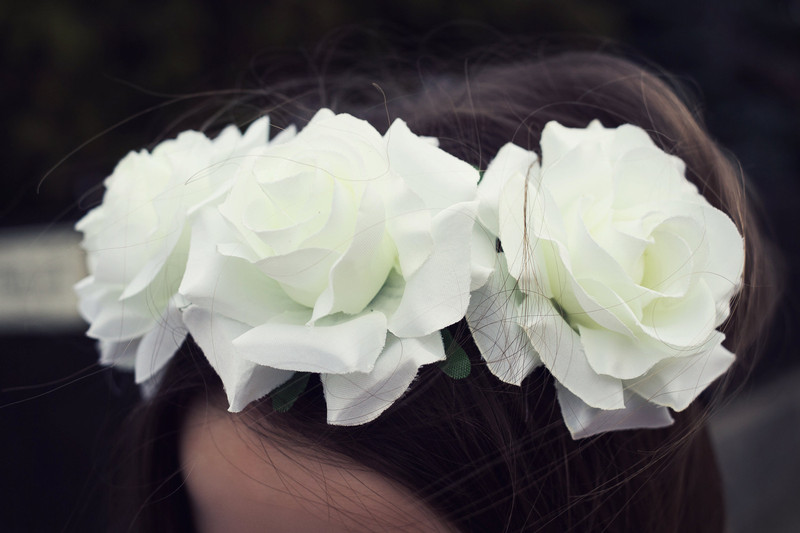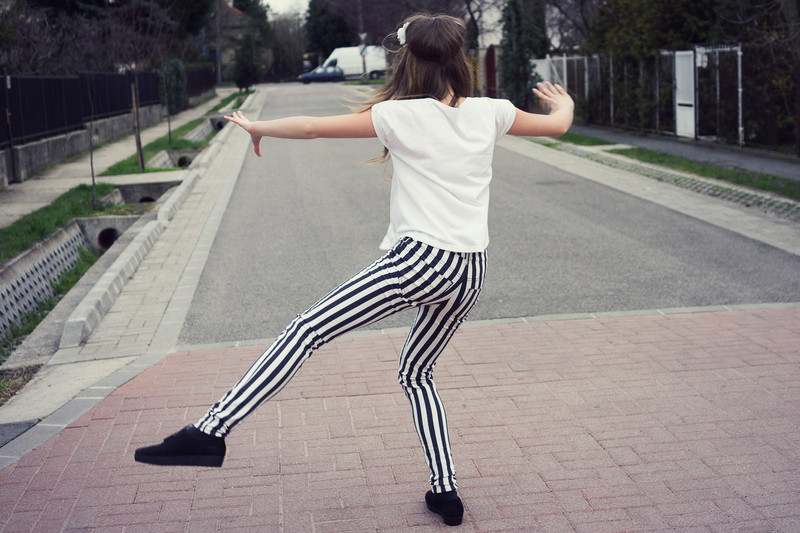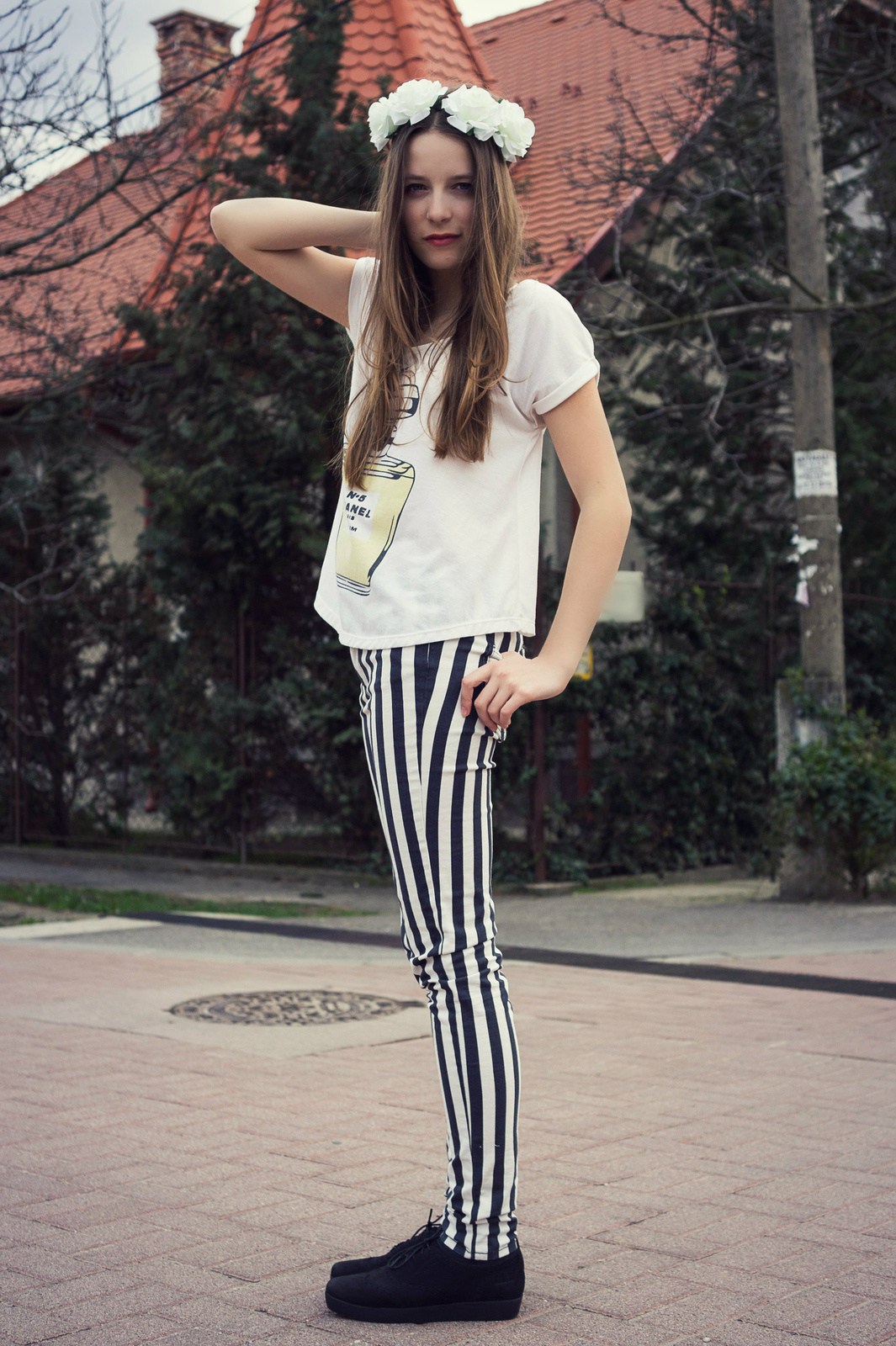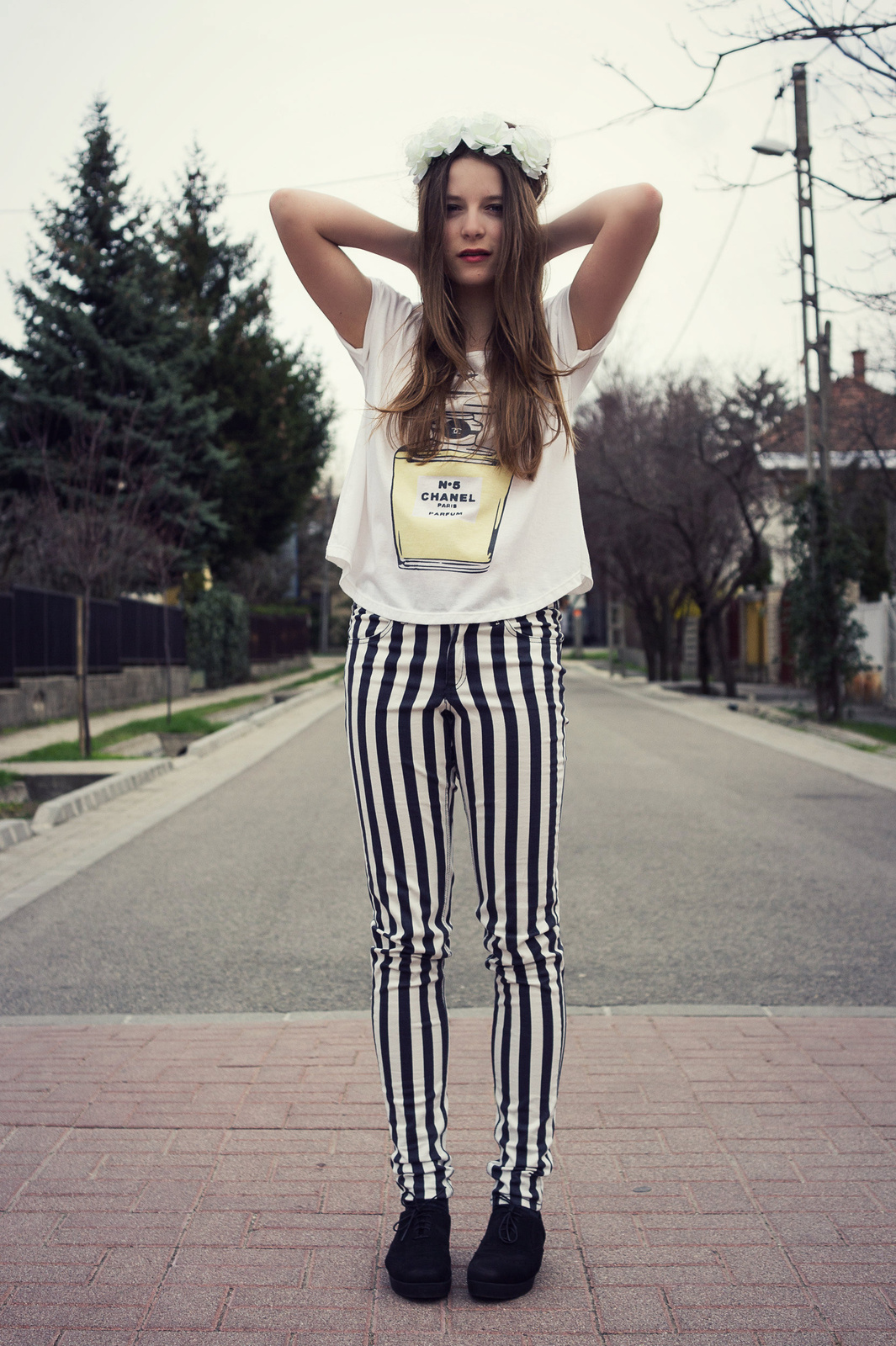 pants: H&M / creepers: Vagabond / T-shirt: Szputnyik Shop / flower crown: DIY