I collected the 7 coolest and most interesting DIY tips for the summer! My favorite DIY fashion blogs are 'A Pair & A Spare' and 'P.S. – I made this' but I also find a lot of inspiration from other blogs and Pinterest.
Here are this season's top DIYs:
***
Összegyűjtöttem a 7 legkirályabb és legérdekesebb DIY tippet a nyárra! A kedvenc DIY divatblogjaim az 'A Pair & A Spare' és a 'P.S. – I made this', de rengeteg ötletet szoktam találni más blogokon, illetve Pinteresten is.
Íme a szezon top 7 do it yourself-je:
1. Jewelled Skirt

An easy tip how to fresh an old skirt and make it look young and cool from the amazing 'A Pair & A Spare'!
Egy egyszerű tipp, hogyan dobd fel a régi szoknyádat, az 'A Pair & A Spare' bloggerétől!
2. Ribbon Necklace

A great idea to make a flashy necklace from ribbon from I Spy Diy blog.
Egy ötletes DIY az I Spy Diy blogról, hogyan készíts szalagból egy feltűnő nyakláncot.
3. Snakeskin Printed Tee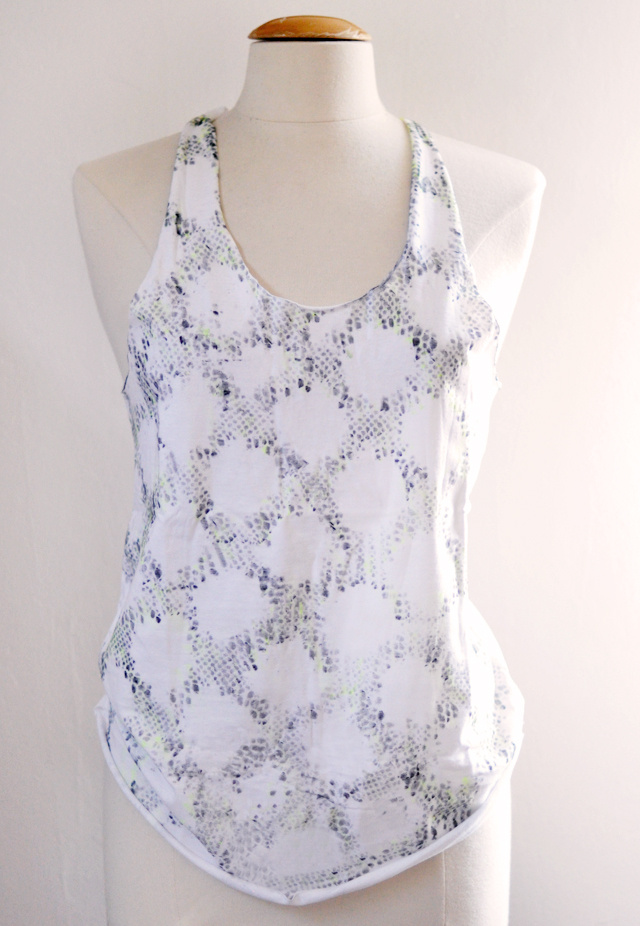 I think everyone has some boring white basic top (well, today I was looking for one and I haven't find any…). If you'd like to make it more interesting here is an idea from 'love Maegen' blog.
Szerintem mindenkinek van 1-2 unalmas fehér basic pólója a gardróbja mélyén (bár én pont ma kerestem egyet és nem találtam…irány a turi!). Ha különlegessé szeretnéd varázsolni, itt egy király ötlet a 'love Maegen' bloggerétől.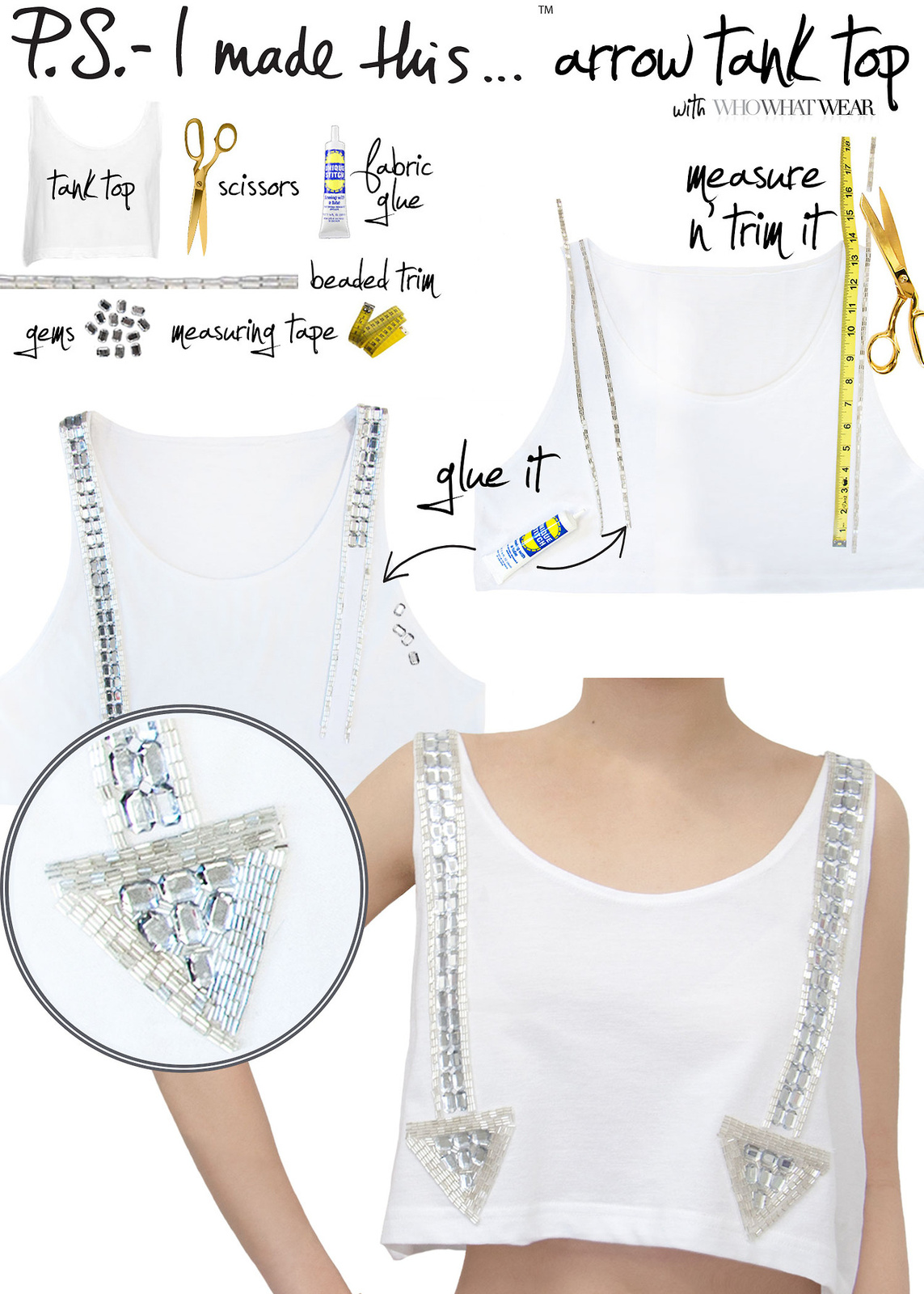 Cropped tops are fashionable nowadays. Here is a DIY to pimp up your top, from P.S. – I made this!
A 'cropped topok' nagyon divatosak mostanában (ismét). Itt egy DIY, hogyan dobd fel! (P.S. – I made this)
5. Gladiator Sandals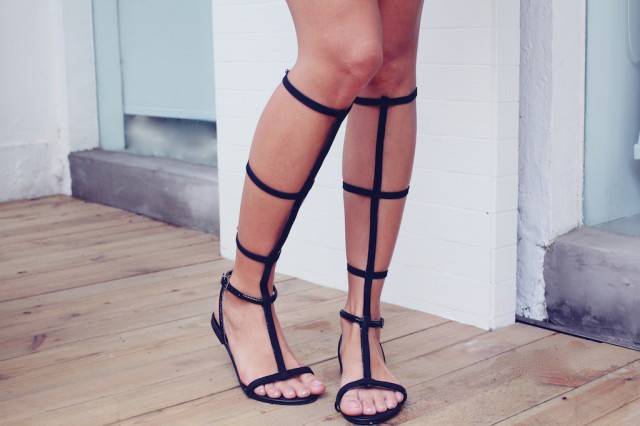 Alexander Wang inspired sandals – from a simple H&M footwear!
Alexander Wang inspirálta gladiátorszandál egy egyszerű H&M-es saruból!
6. Studded Loafers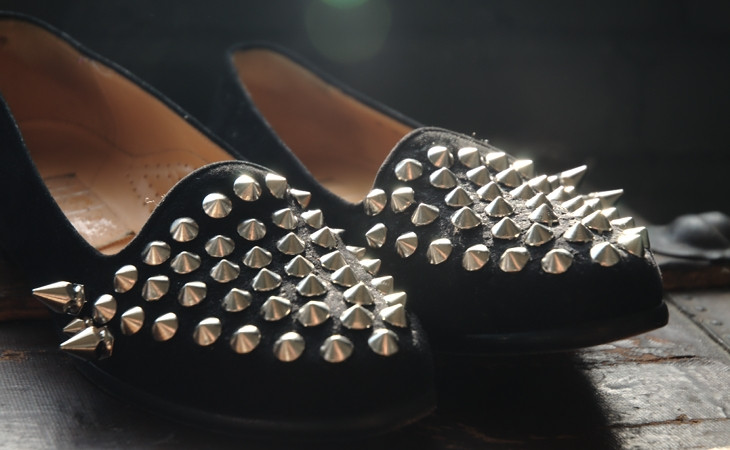 Studs look awesome with anything. Put them on a pair of loafers!
A szegecsek bármivel jól néznek ki. Például ha van egy fekete loafered vagy balerinacipőd, díszítsd ki néhánnyal! (Phosphene blog)
7. Pearl Sunglasses

How to pimp up your boring sunglasses that you bought last year: with pearls! DIY from 'A Pair & A Spare'.
Hogyan dobd fel a tavalyi megunt napszemüvegedet: gyöngyökkel! DIY tipp az 'A Pair & A Spare'-ről.
XOXO