Jelly shoes were really fashionable in the '70s and '80s. Now they come back to fashion (oh thank God). I think jellies are really cute, especially with cool accessories like socks. I paired them with dotted socks (as usually I pair everything). :)
I bought mine today at Pull&Bear on sales. There were some pink ones too and those were totally awesome but they were in the size 40 which doesn't suit me. :( Anyhow I think black ones are more practical to combine with anything and they look much like real shoes than beach slippers.
I was wearing them with a dotted short overal (thrifted, in Nyíregyháza!) which made the outfit girly and fun. Actually I'm not able to wear only black and white, I always need some color. Now I put on my Guilty Pleasure necklace to give some candy color to my set.
***
A műanyag szandálok (jelly shoes) a '70-es és 80′-as években voltak divatosak, illetve a tengerparton. Viszont most visszajöttek a divatba (ámen). Szerintem nagyon aranyosak, főleg ha olyan kiegészítőkkel hordjuk utcára, mint pl zokni. A pöttyös zoknimmal vettem föl (mint általában mindent… :D).
Ezt a fekete szandált a Pull&Bear-ben vettem leárazáson. Volt belőle pink is, ami ugyan jobban tetszett, de már csak 40-es méret maradt belőle. :( Bár jobban belegondolva a fekete jobban kombinálható, és kevésbé néz ki strandpapucsnak.
Egy pöttyös overállal vettem fel (Nyíregyháza turi forever). Rájöttem, hogy én egyszerűen nem vagyok képes mostanában sima fekete-fehér outfitet hordani, mindig erős késztetést érzek, hogy belevigyek valami kis színt. Most a Guilty Pleasure nyakláncommal dobtam fel cukorkaszínekkel a szettemet.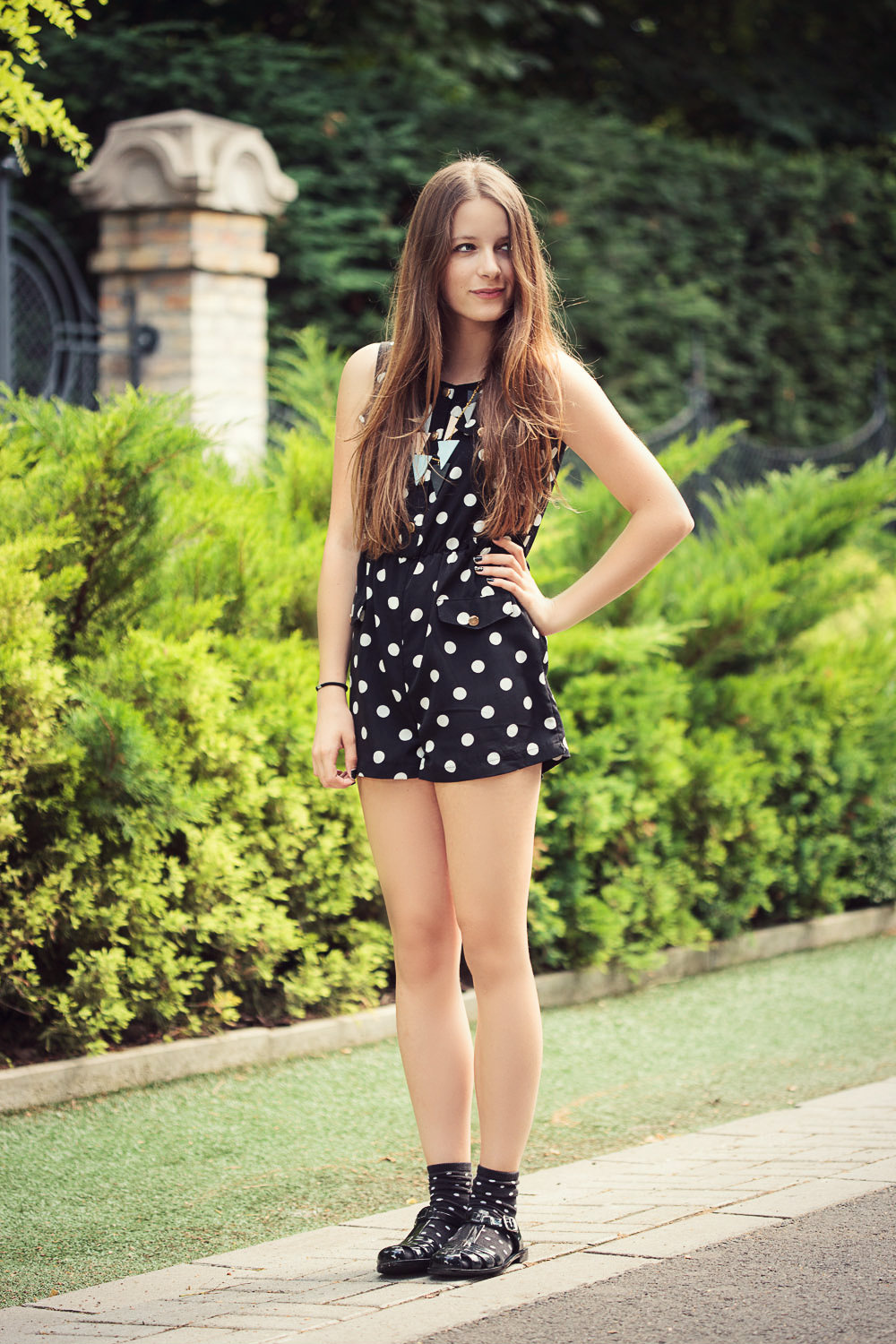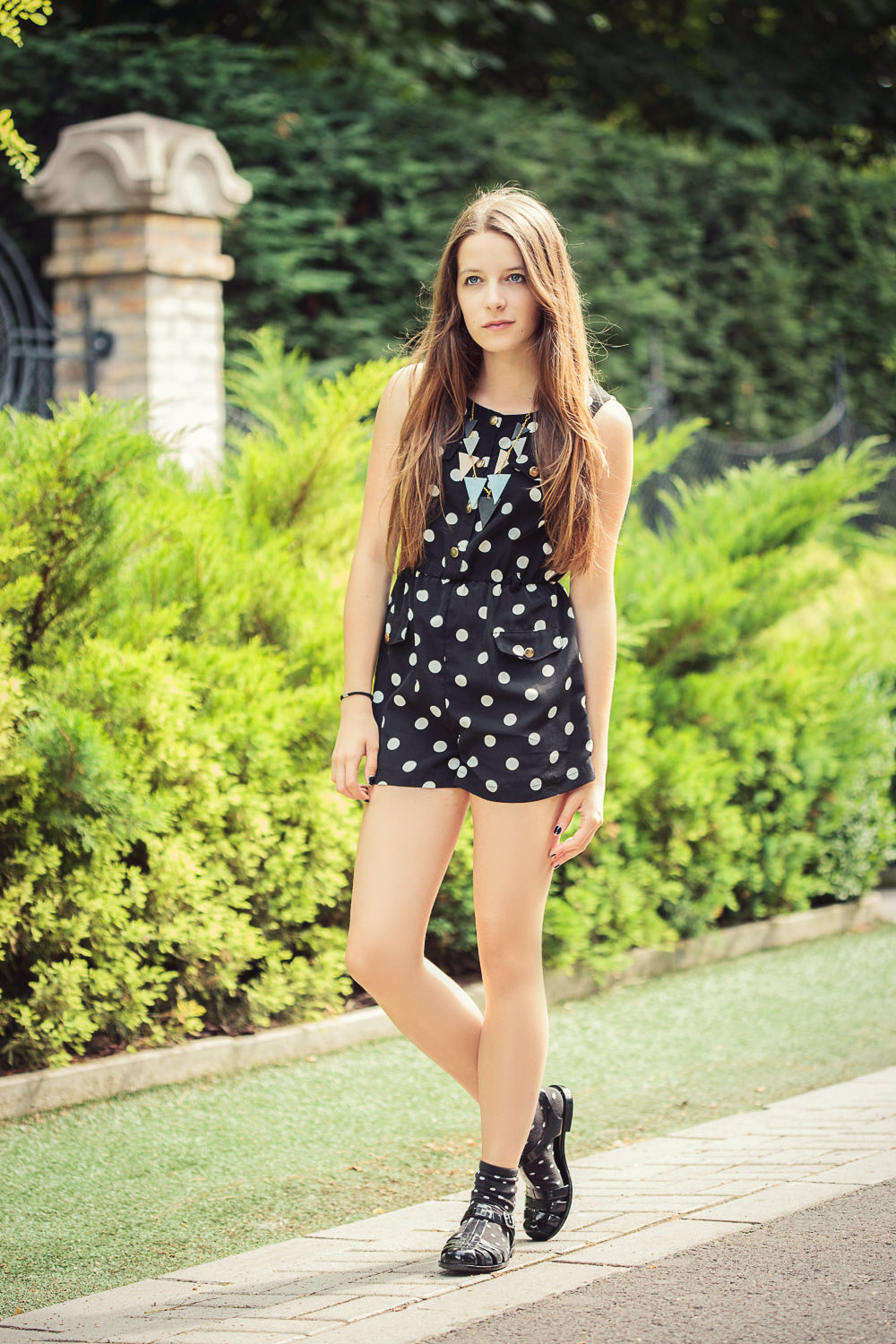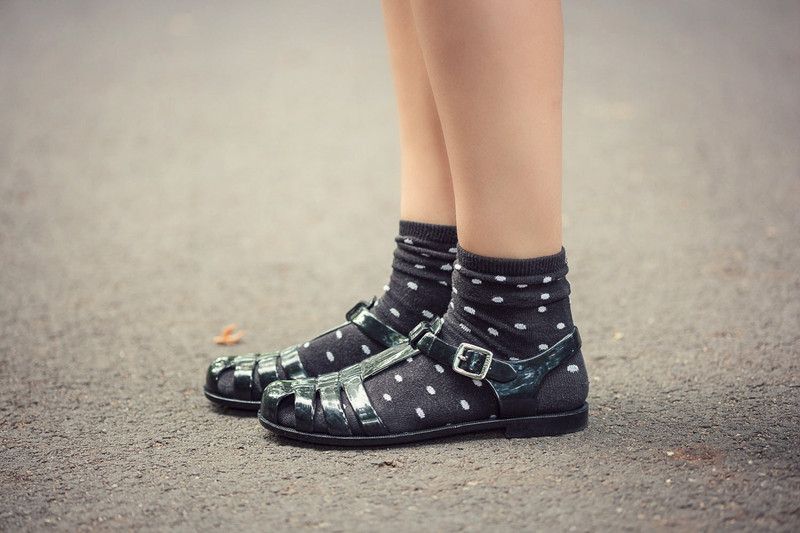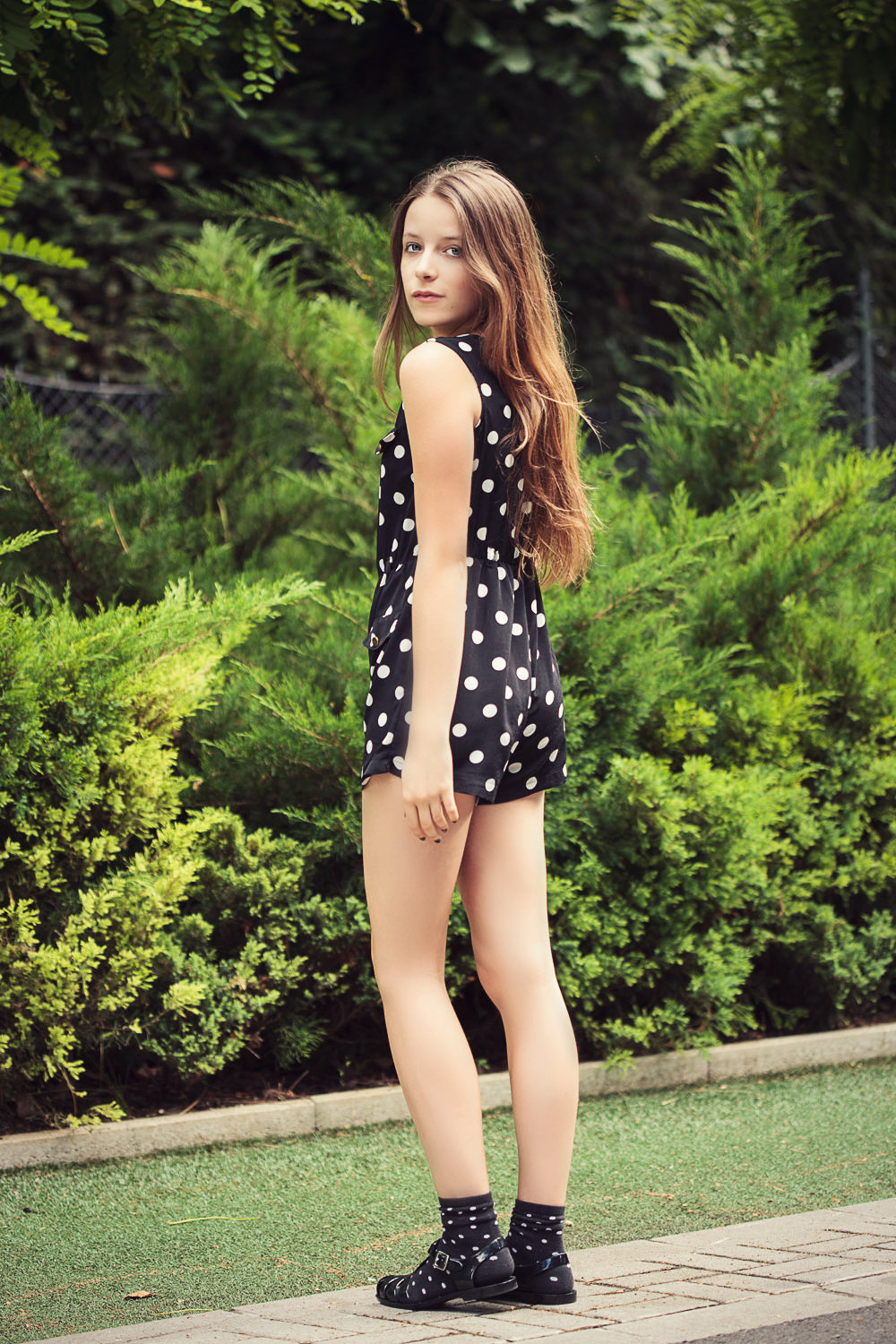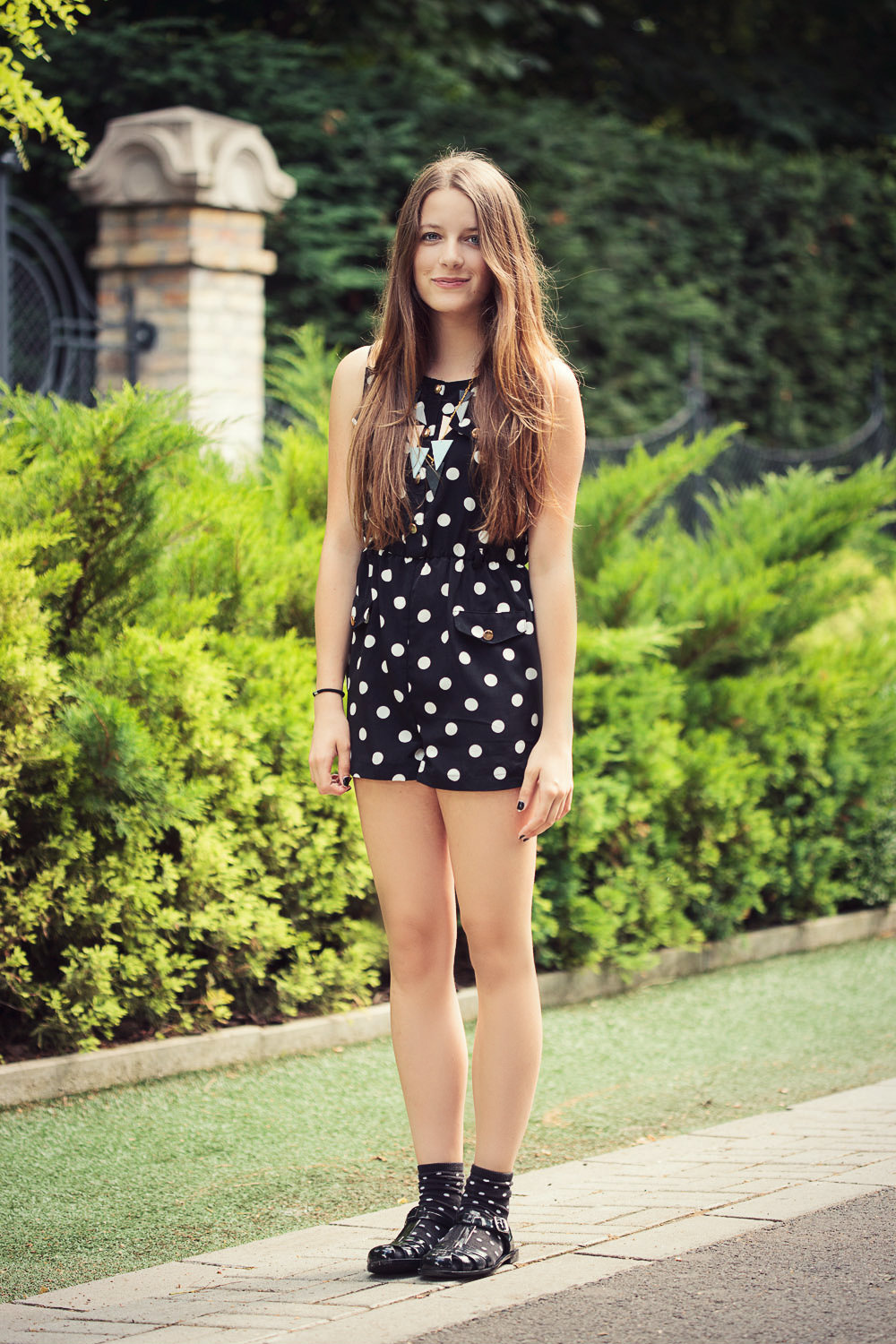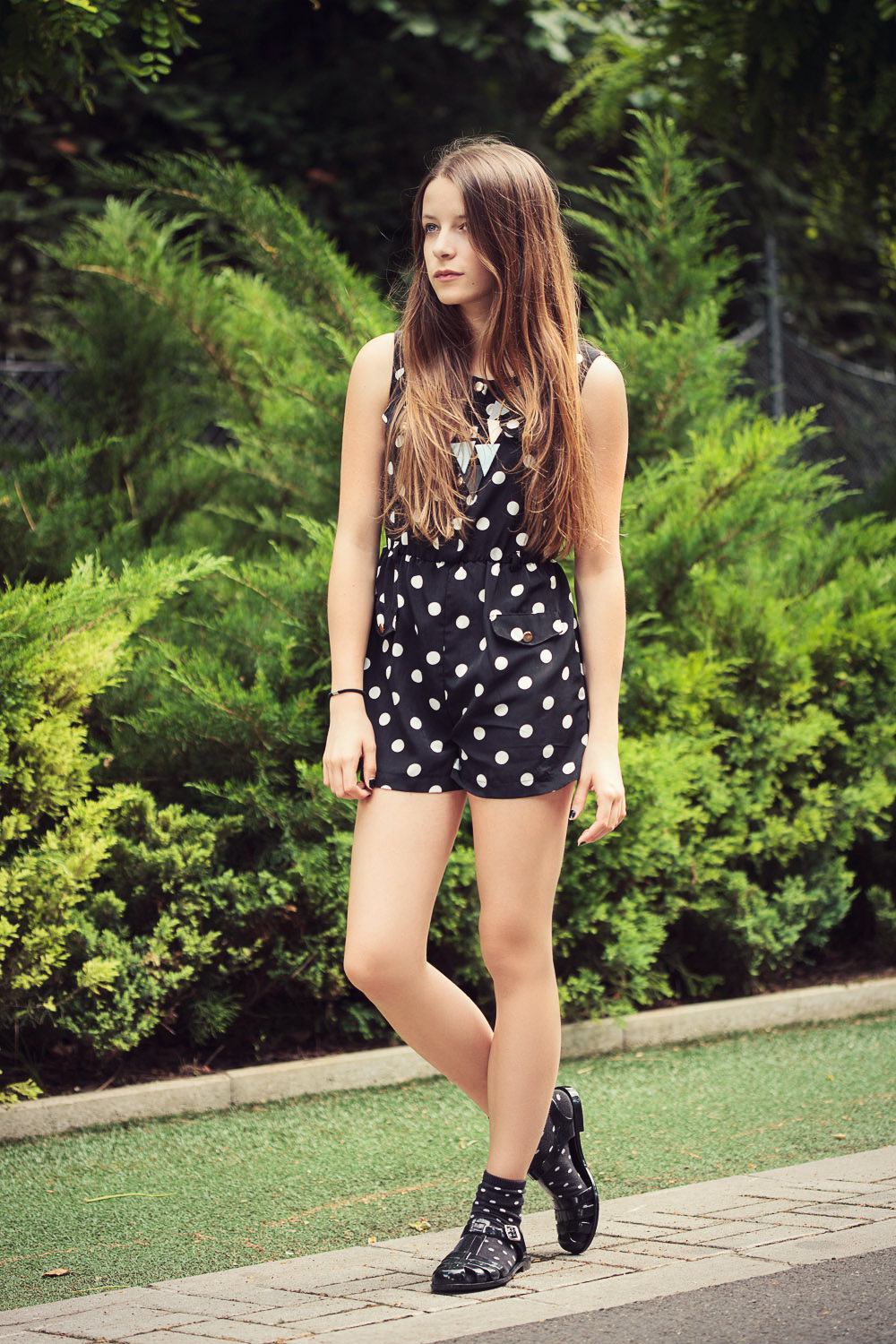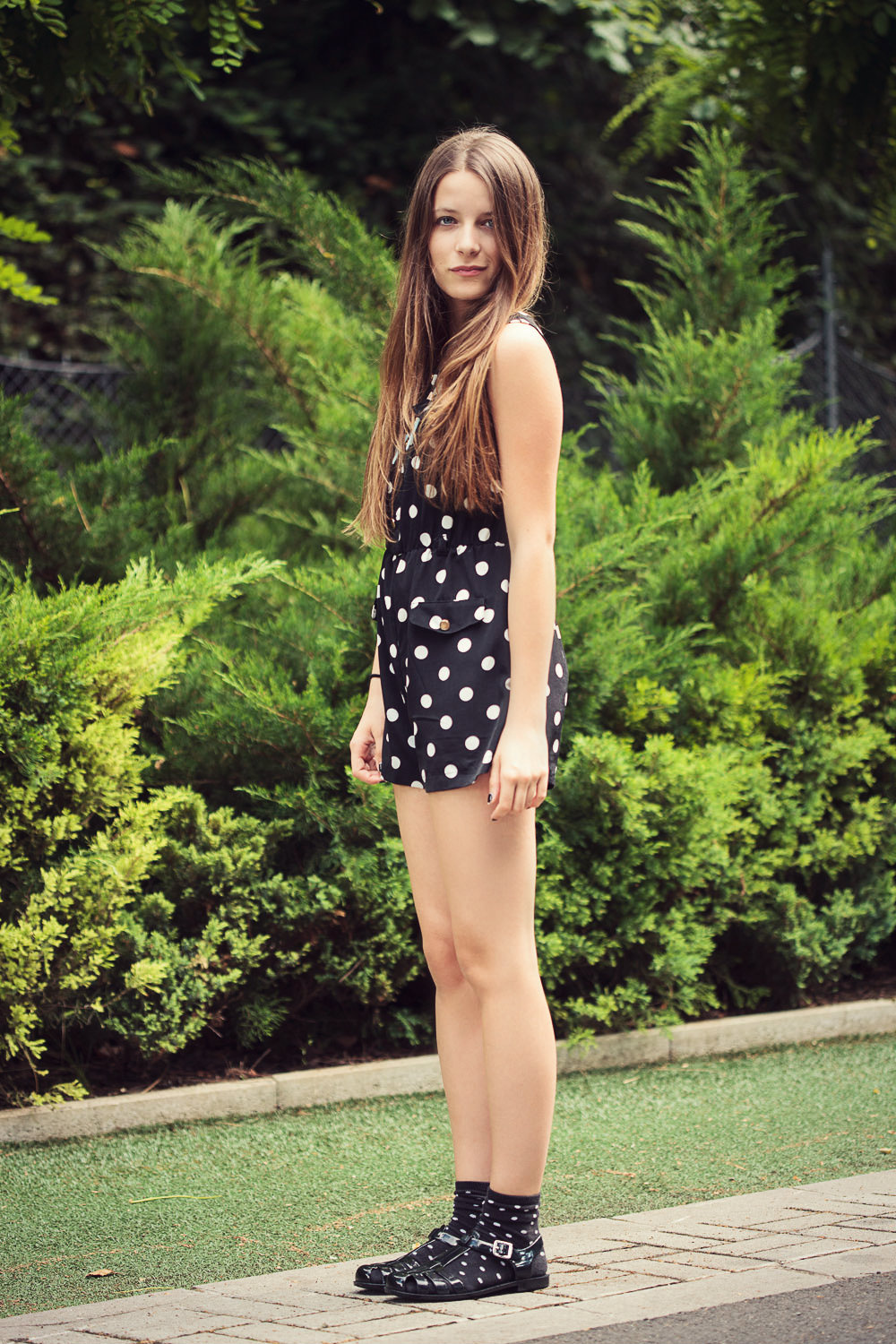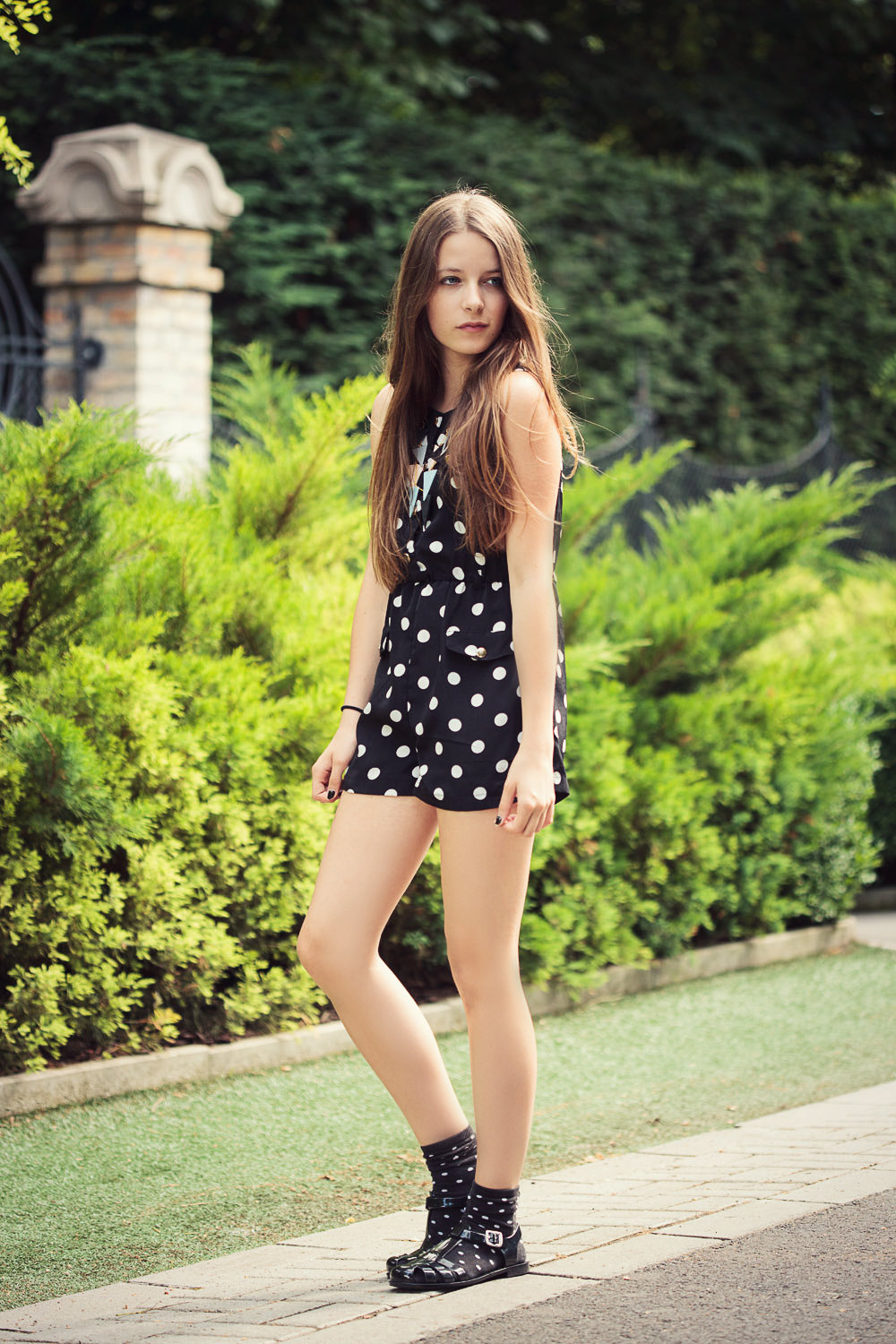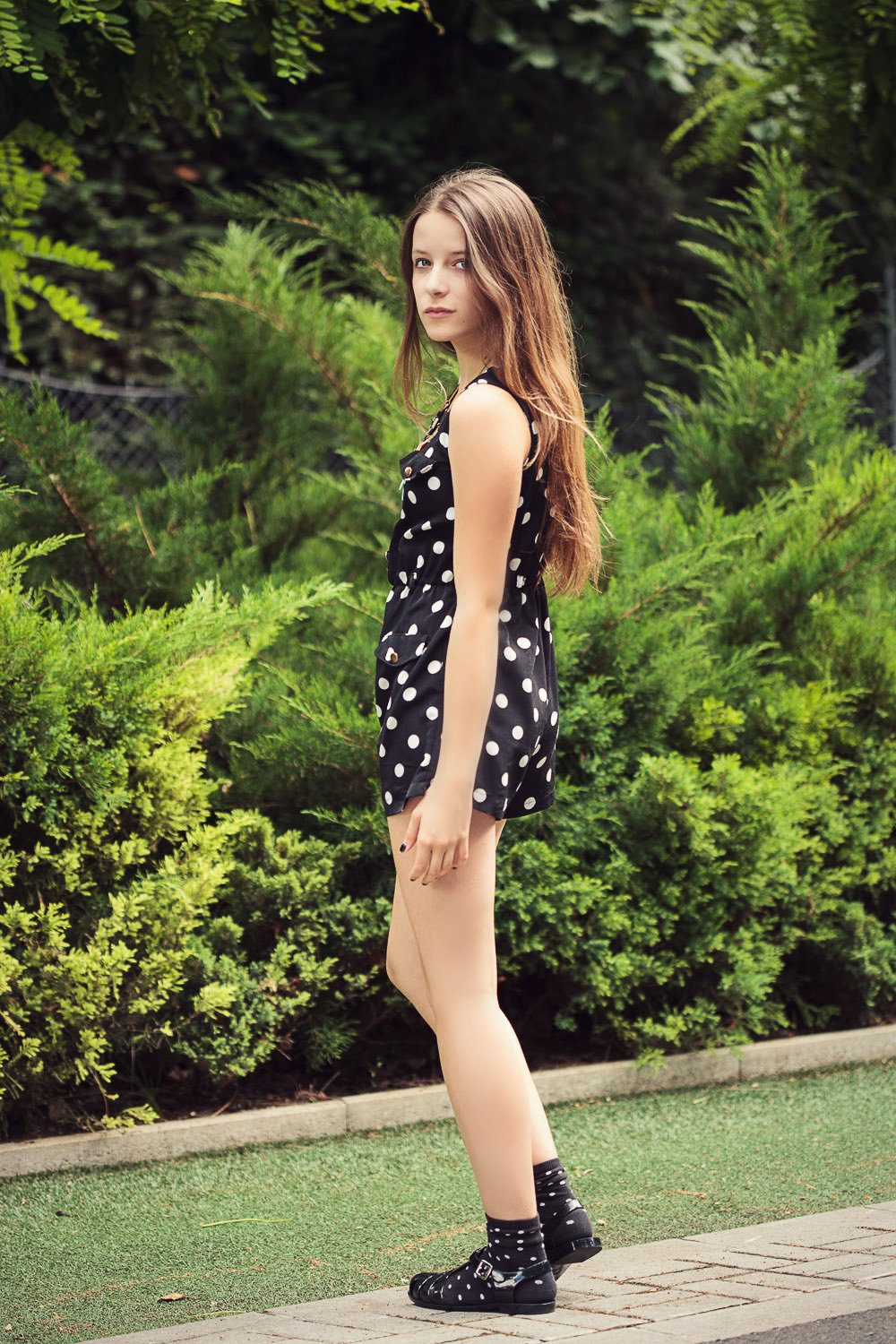 overal: Next (from second hand shop) / jelly shoes: Pull&Bear / socks: H&M /
necklace: Guilty Pleasure Accessories*