In the morning I went to the cinema with Fanni (she is one of my best friends), we watched the 'Now You See Me' movie. It was amazing! It's been ages since I've seen such a great movie! It was eventful, exciting and breath-taking. The look was awesome and the actors were also great (I love Woody Harrelson's play!). I recommend it to everyone. :)
In the afternoon I went to the mall with mum – the sales has started and I had some pocket money so I bought these beautiful sandals from Zara! I combined them with a black blouse which I thrifted in Nyíregyháza (so this item is one of those treasures which I found there in the second hand shop), tight burgundy skirt and a flower crown (DIY).
***
Délelőtt Fannival, az egyik legjobb barátnőmmel elmentünk moziba, a 'Szemfényvesztők'-et megnézni. Rég láttam már ilyen jó filmet! Fordulatos volt, izgalmas, látványos, és a színészek is nagyszerűen játszottak (imádom Woody Harrelsont!). Mindenkinek ajánlom. :)
Délután anyukámmal elmentünk vásárolni – a leárazások ma kezdődtek, és nekem van (bocsánat: VOLT :D) egy kis zsebpénzem, amit még az év végi bizonyítványomért kaptam. Ezt a Zara-s szandált vettem belőle, annyira imádom! Fekete blúzzal kombináltam, amit Nyíregyházán turiztam (ez az egyike a rengeteg kincsnek, amit ott találtam), bordó szoknyával és egy virágkoszorúval (DIY).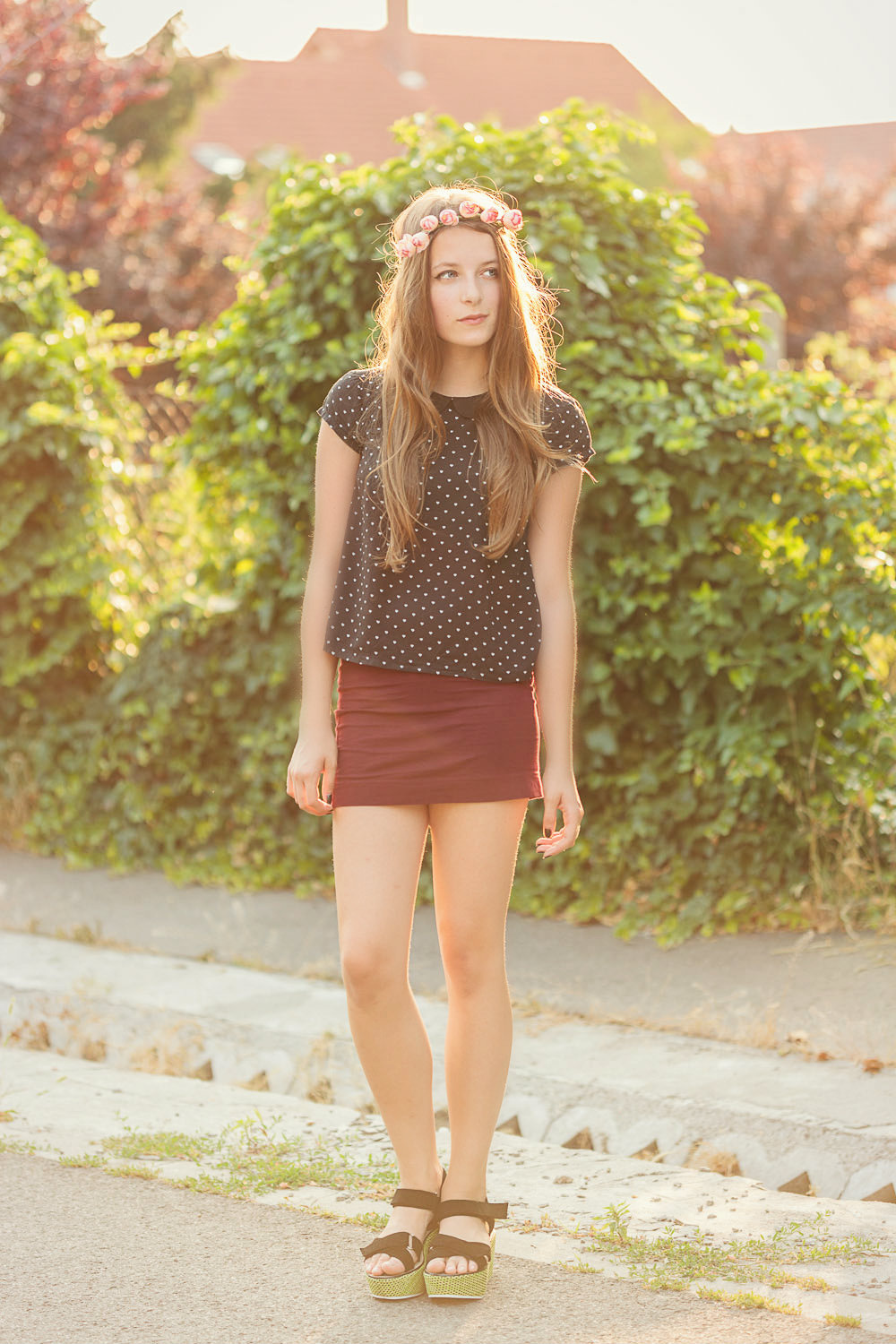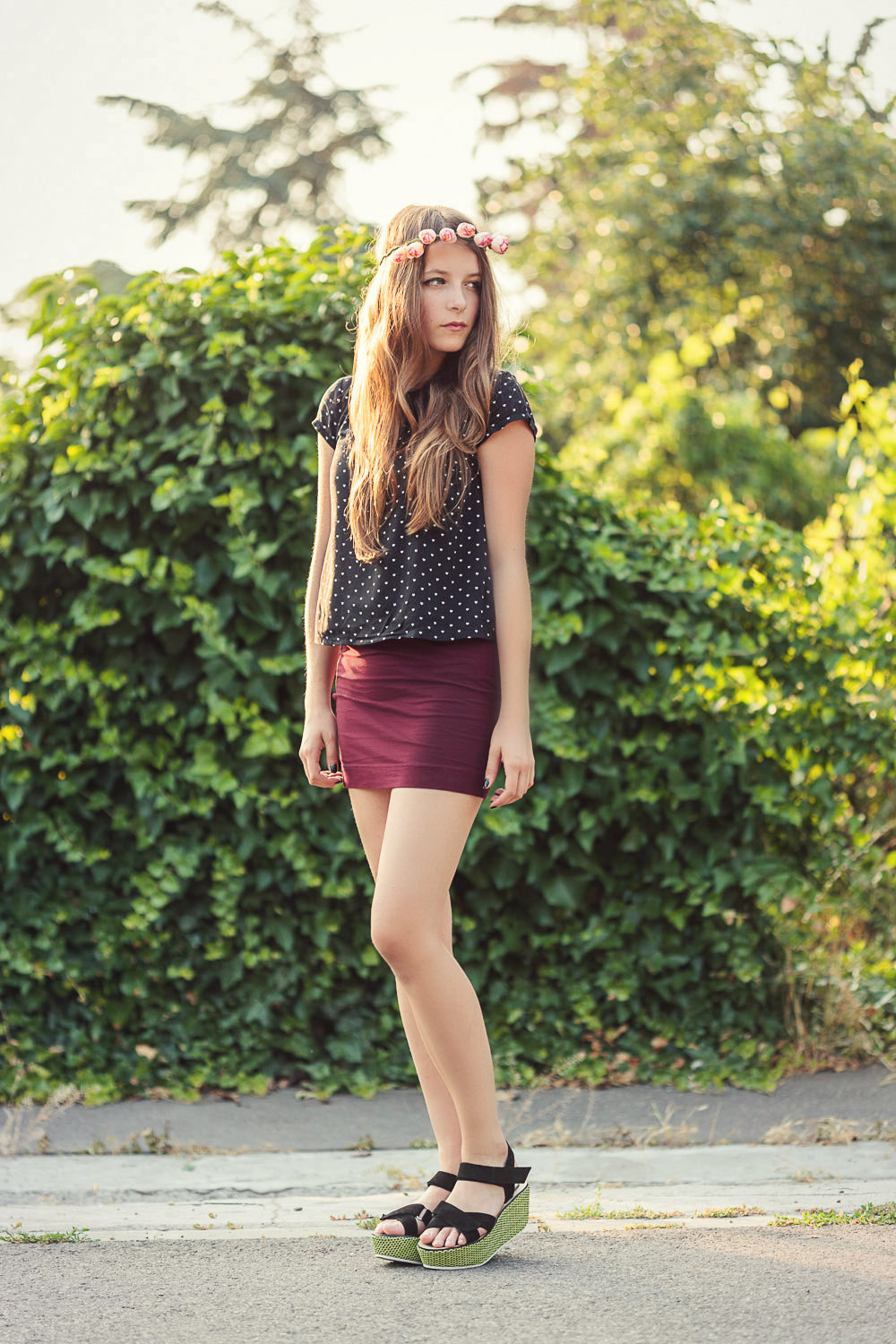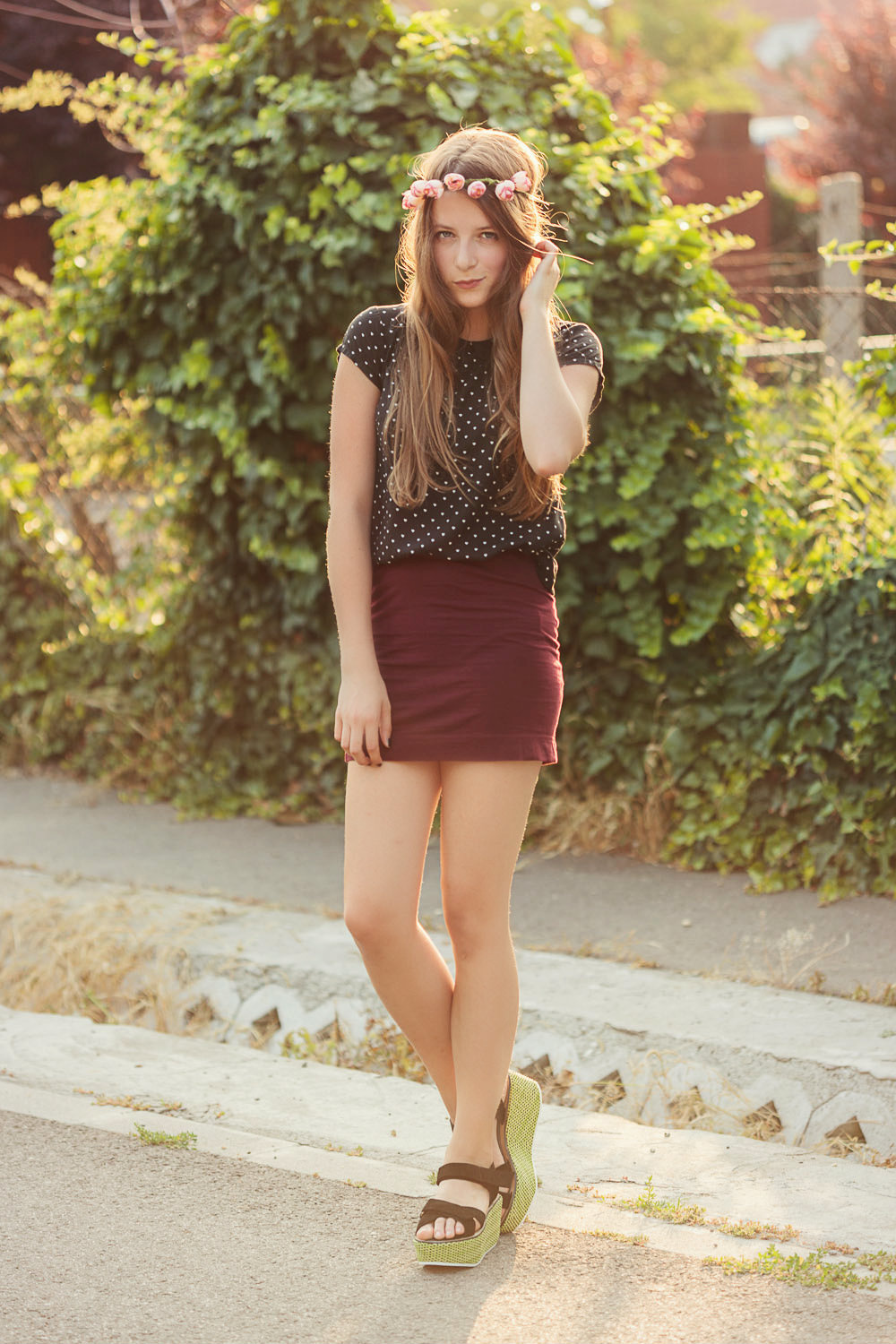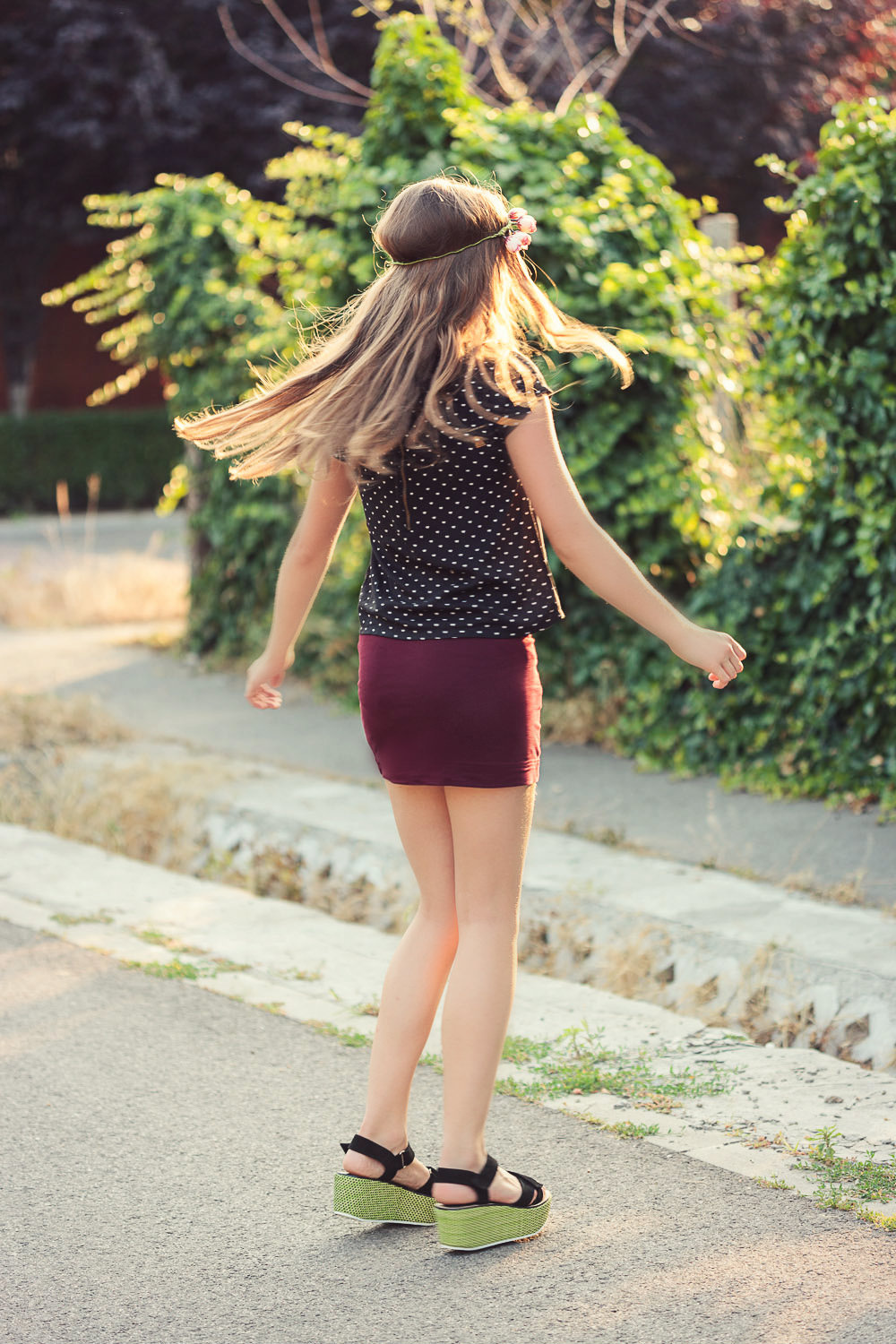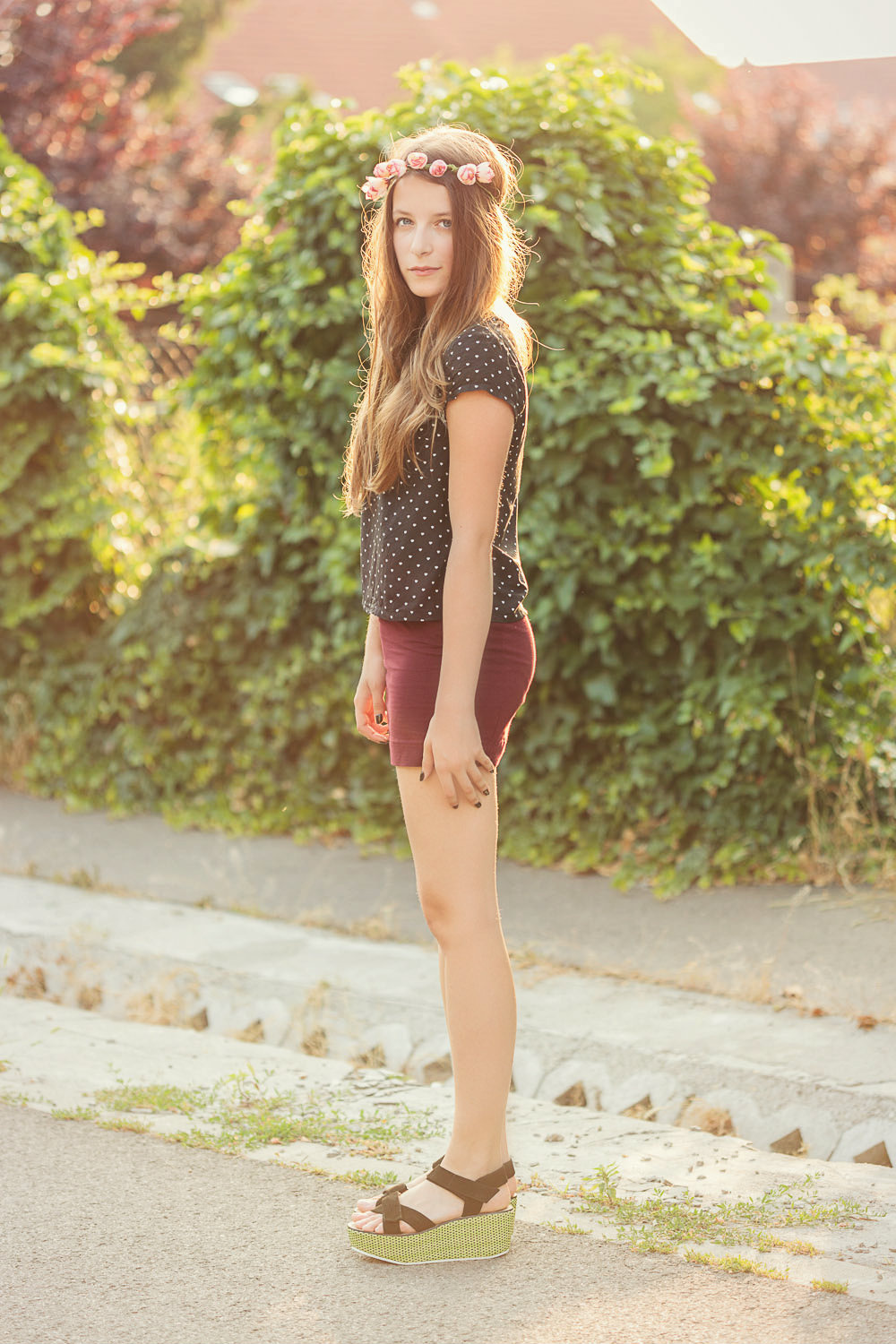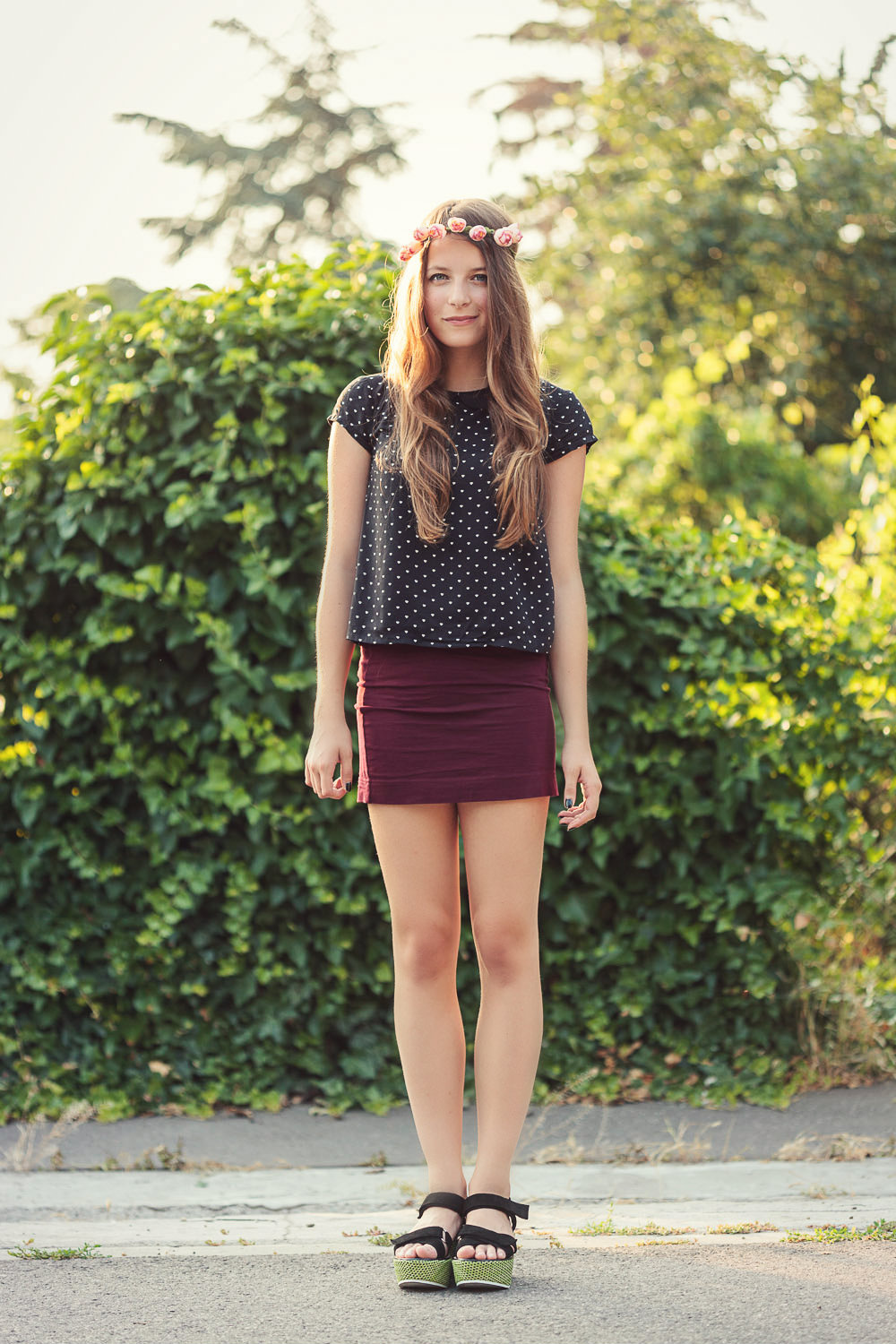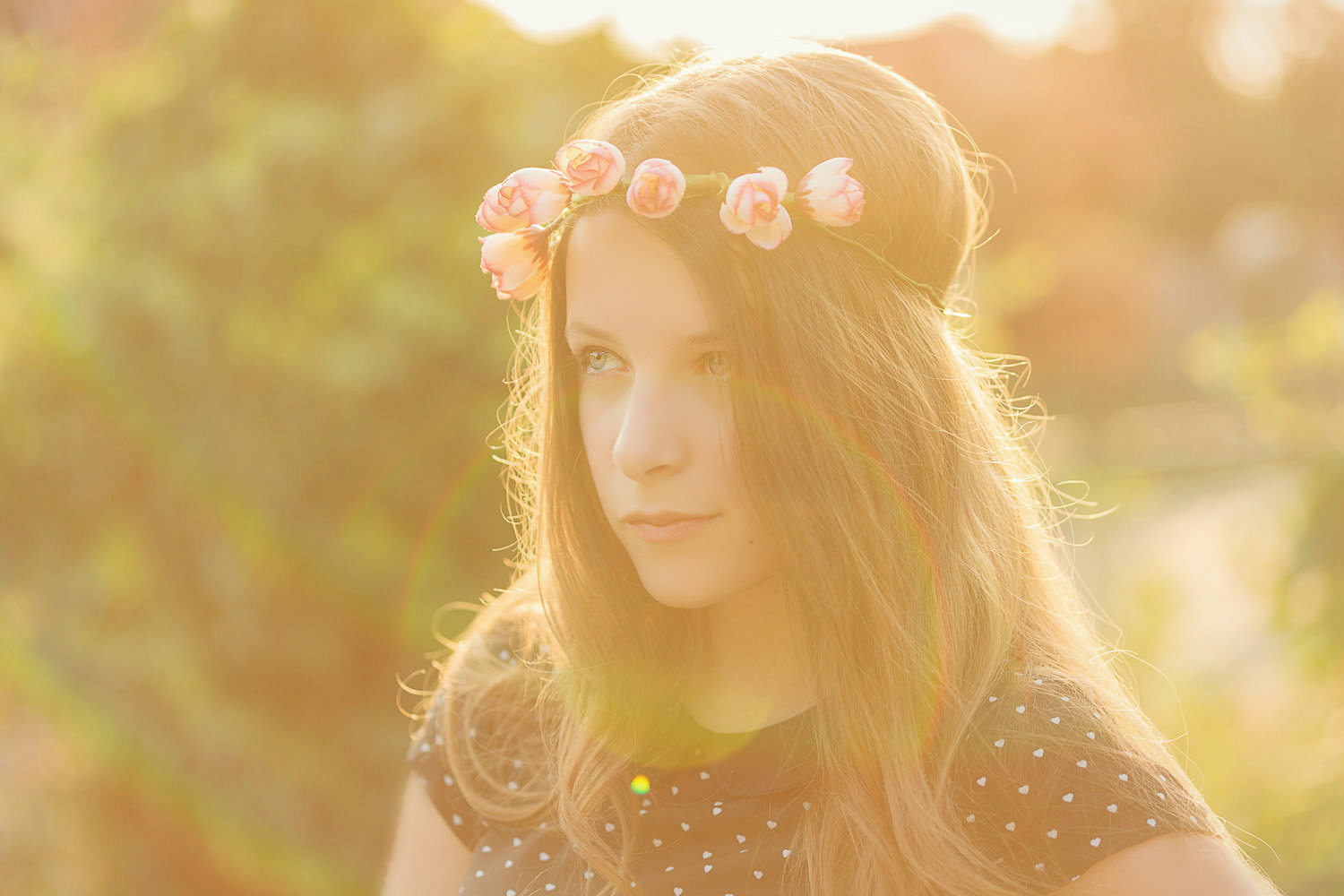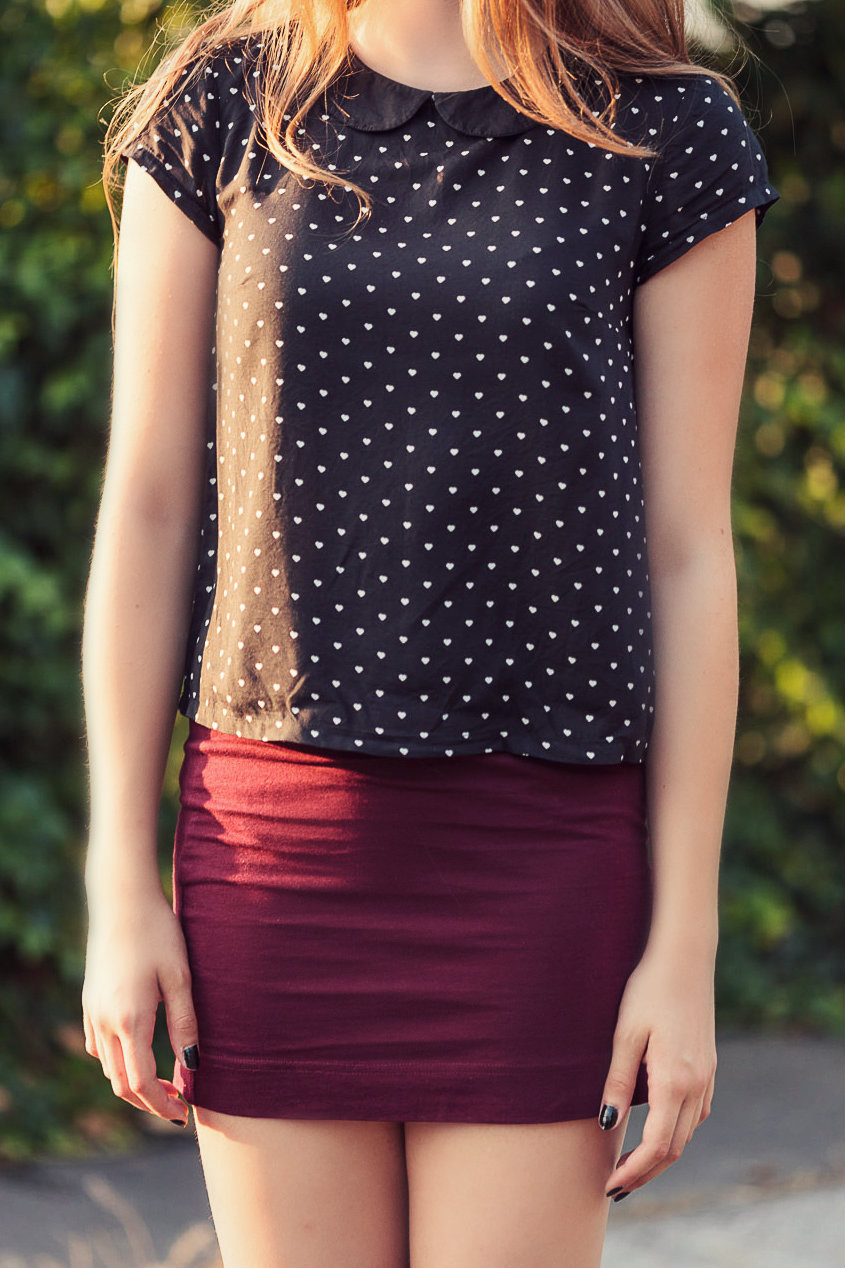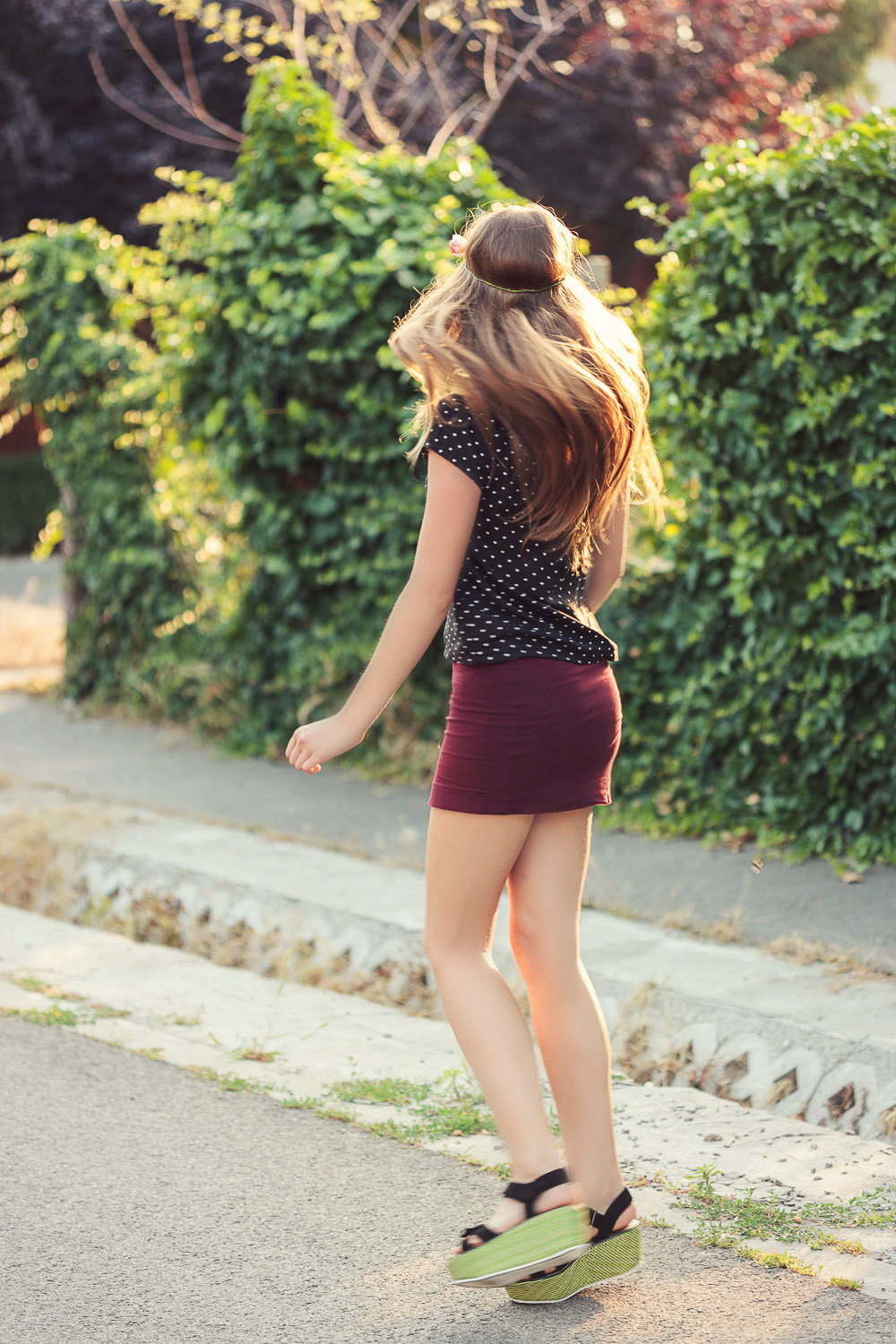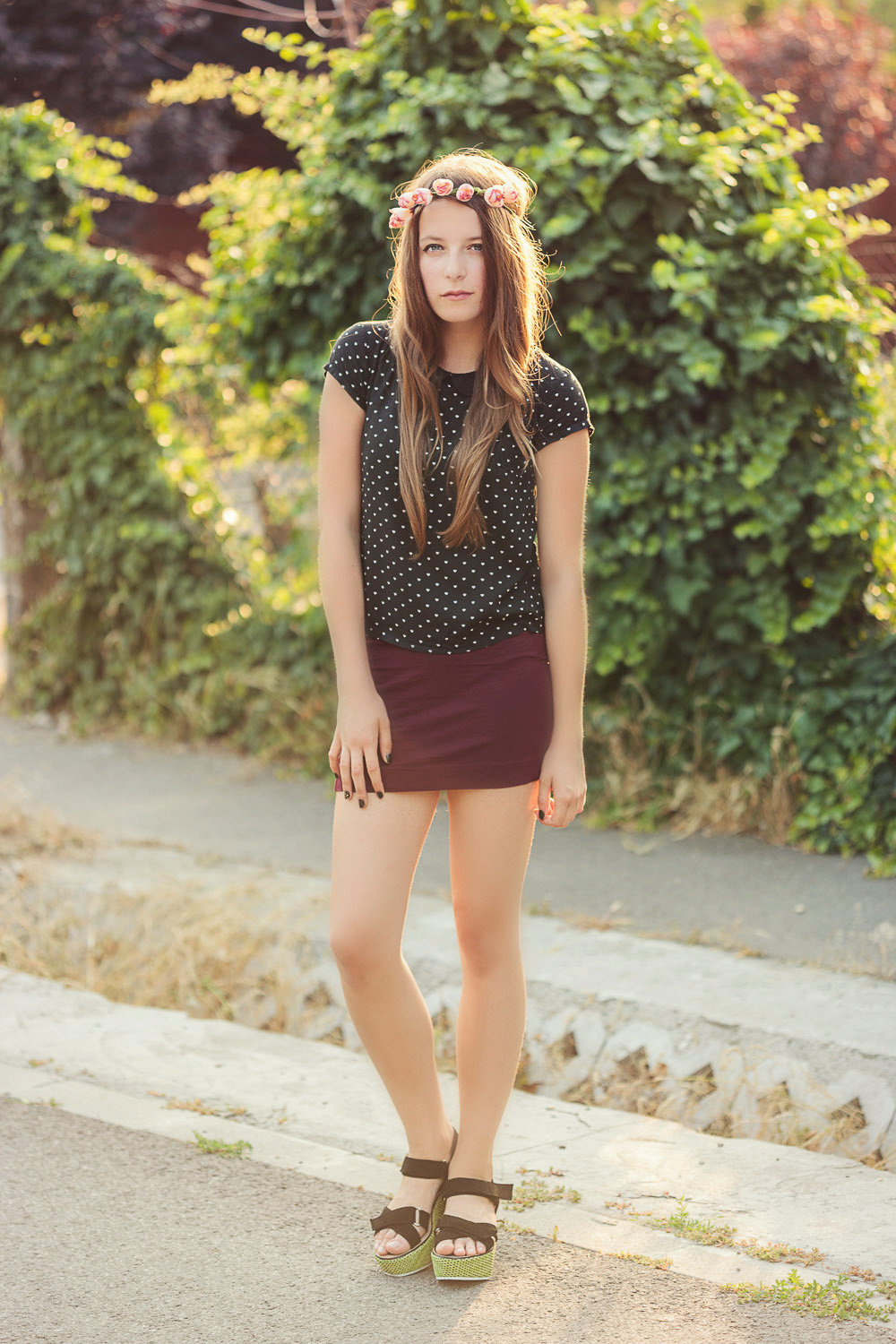 sandals: Zara / skirt: H&M / blouse: thrifted – H&M / flower crown: DIY