Aaaand finally it's summer holiday!! I was waiting for this day since the 1st of September! :) I didn't posted yesterday because I was at the Viva Comet gala with my best friends. It was great fun!
This DIY top was originally a dress but I cut its skirt part so it became a denim bralet. It looks great with high waisted shorts or skirts. I was wearing it with a powder pink lace skirt to make it girly, and my summer sandals. For accessories I put on a Guilty Pleasure necklace and some bracelets.
***
Éééés végre itt a nyári szünet!! Erre vártam már szeptember 1. óta! Tegnap azért nem posztoltam, mert a Viva Comet-en voltam a barátnőimmel. :)
Ma volt az évzáró a suliban (és bizonyítványosztás), délután pedig mentem két edzéstársam ballagására.
Ez a DIY top ("bralet") eredetileg egy farmerruha volt, de levágtam a szoknya részét. Nagyon jól néz ki bármilyen magas derekú shorttal vagy szoknyával. Most egy púderrózsaszín csipkés szoknyával vettem fel és telitalpú szandállal. Kiegészítőként pedig egy Guilty Pleasure nyakláncot, és néhány karkötőt viseltem.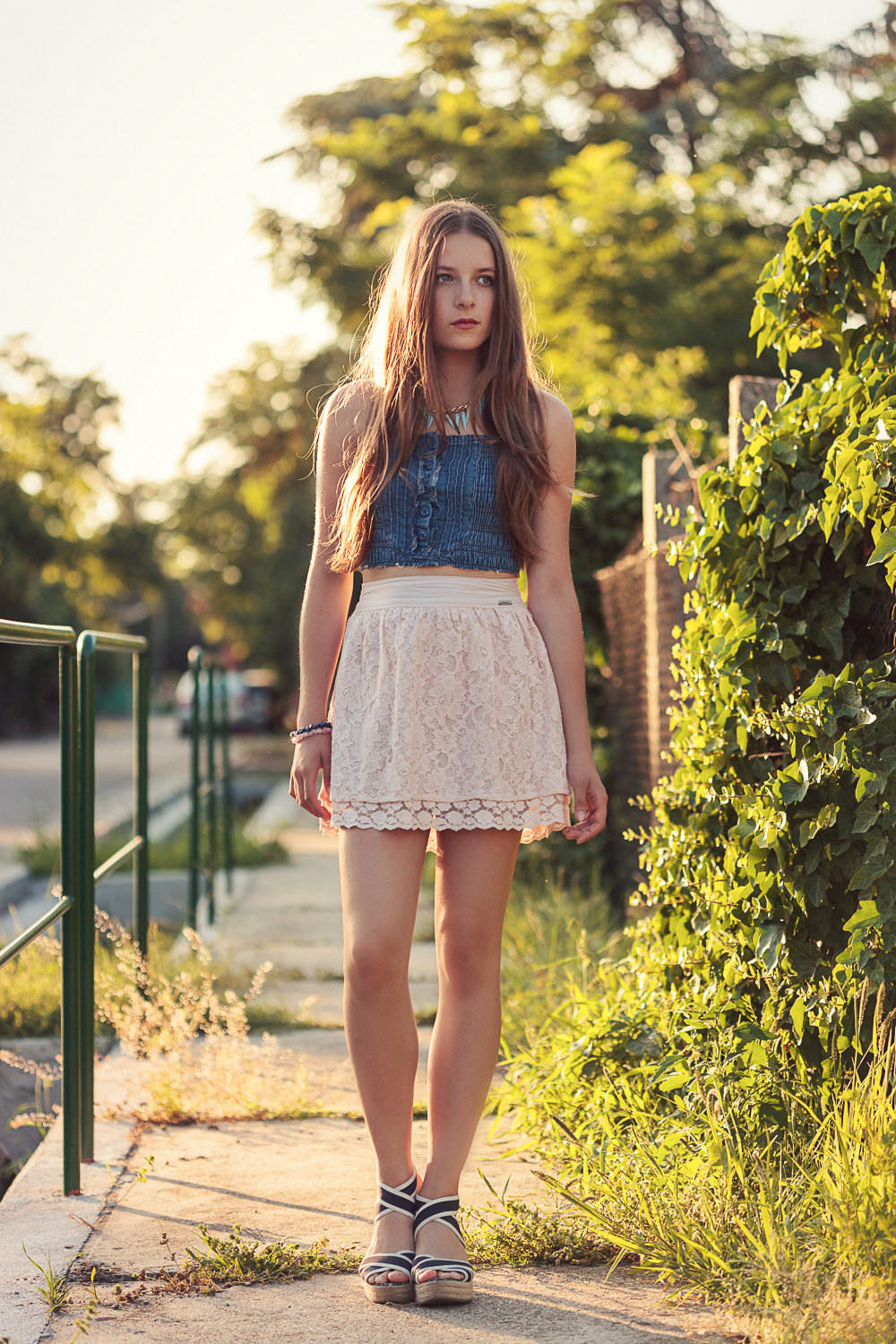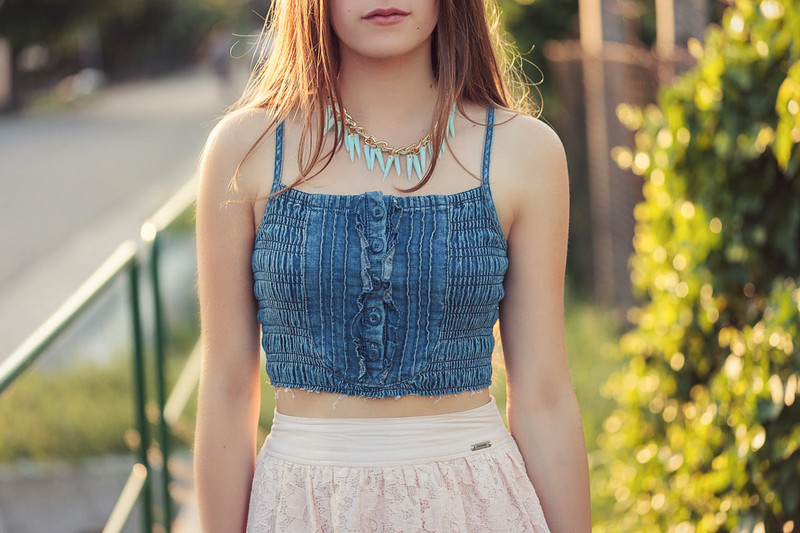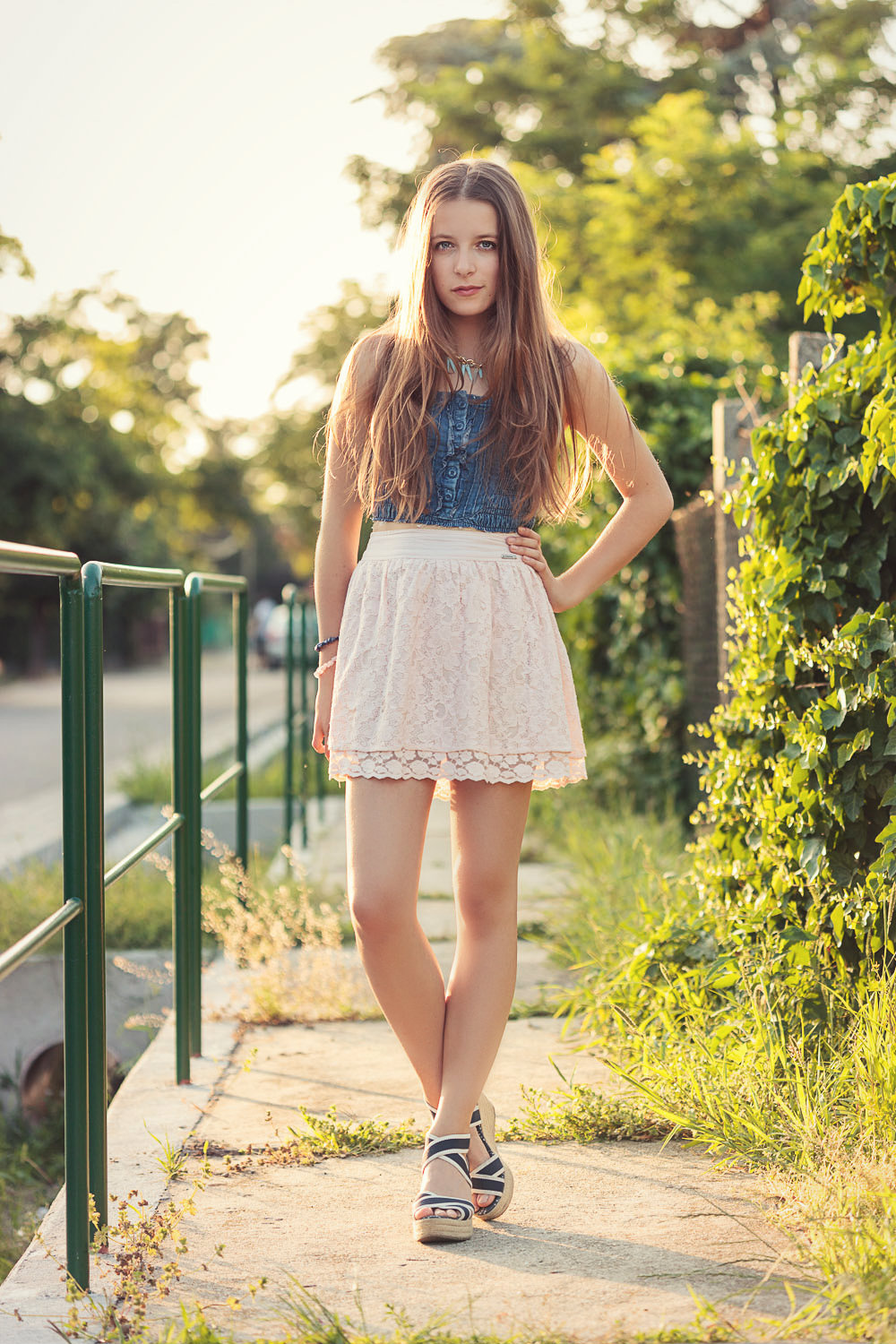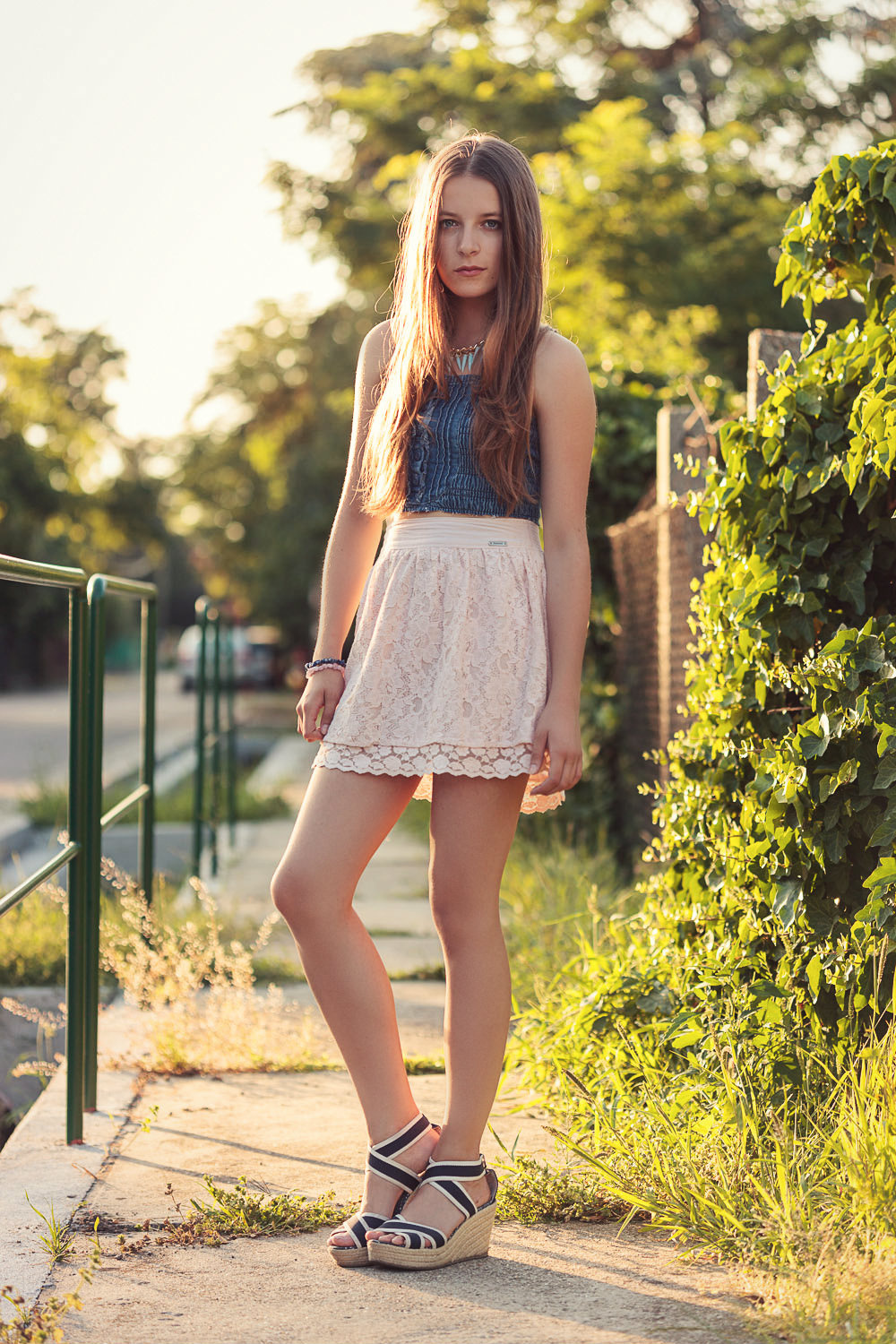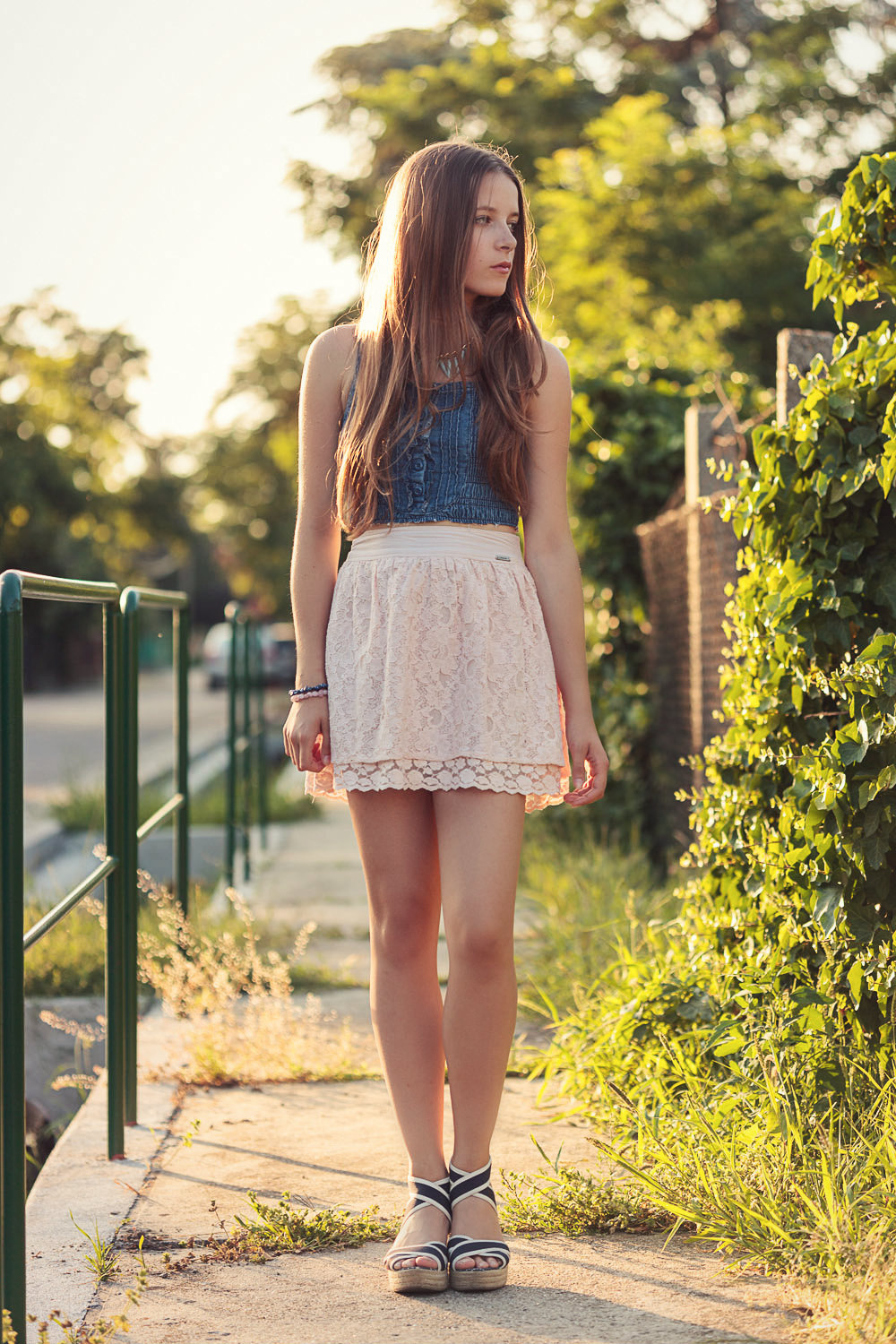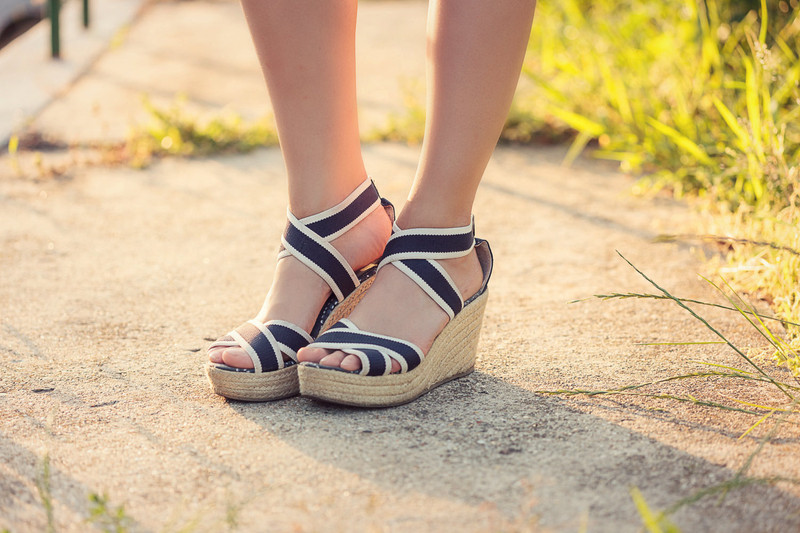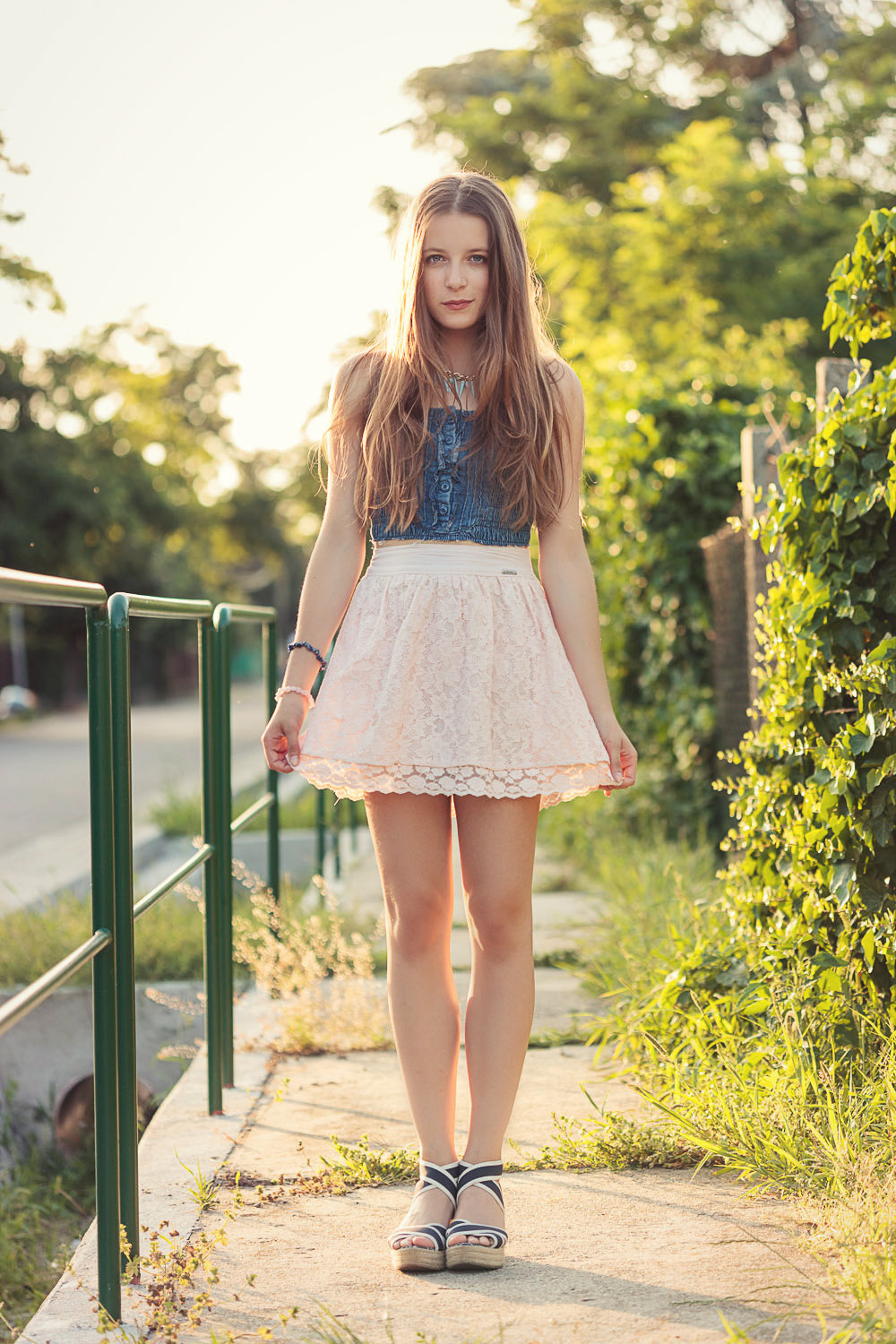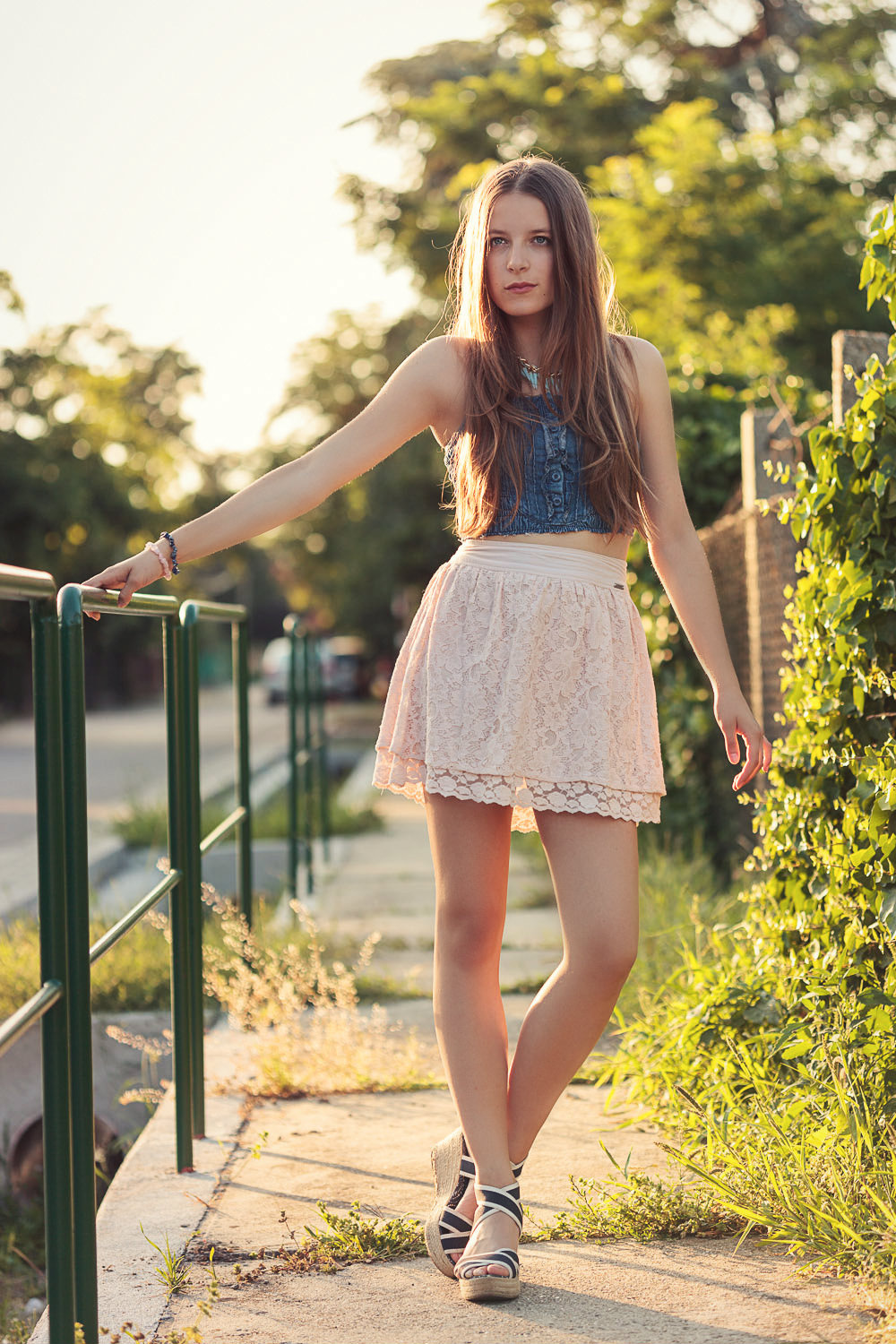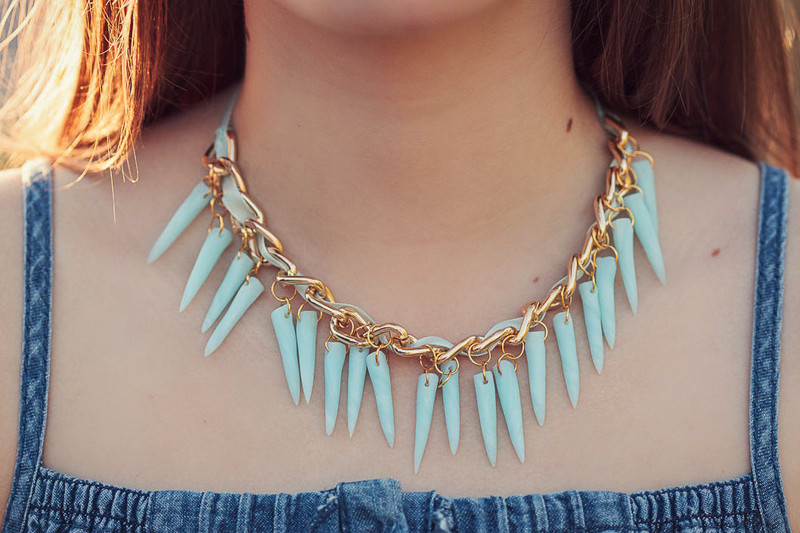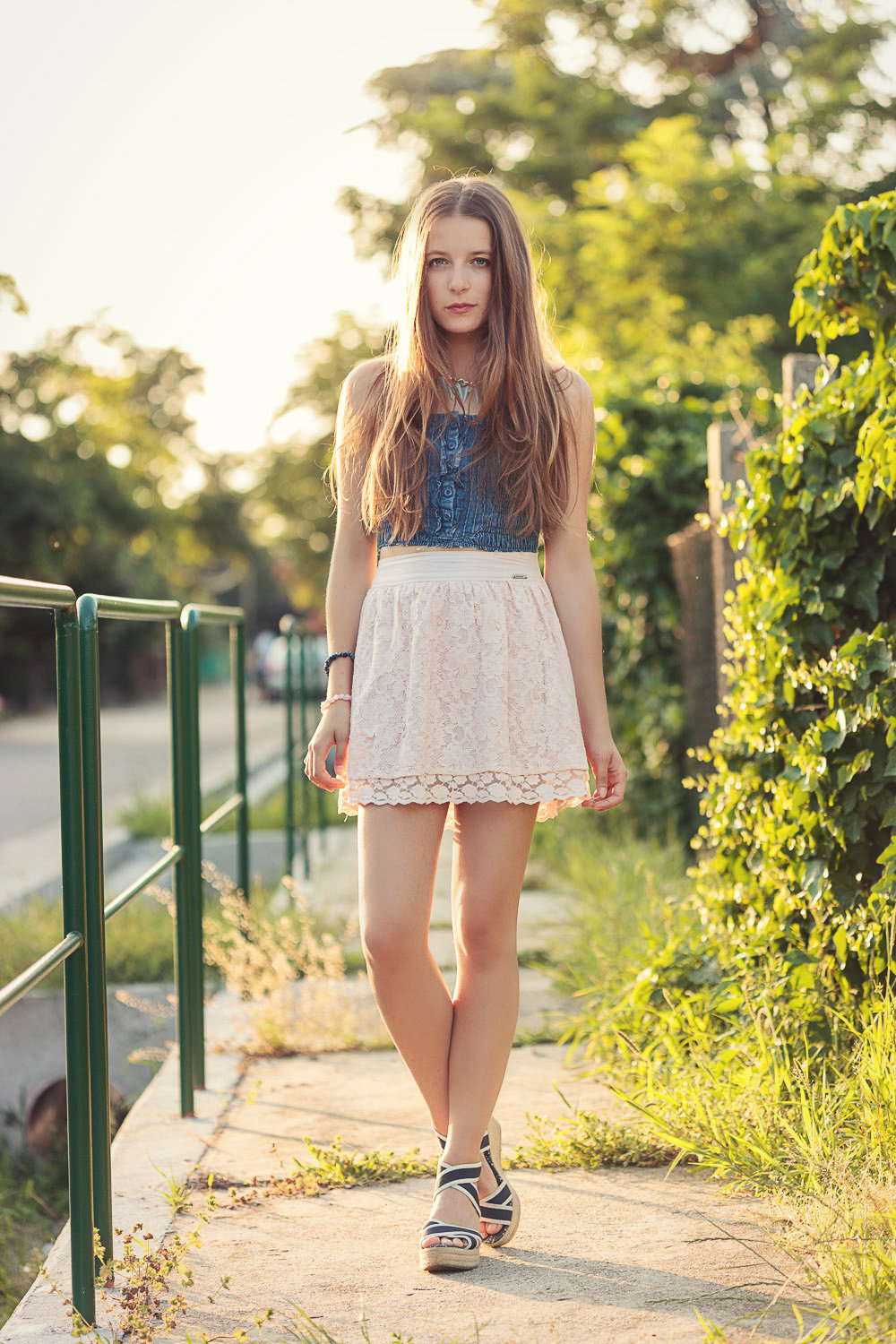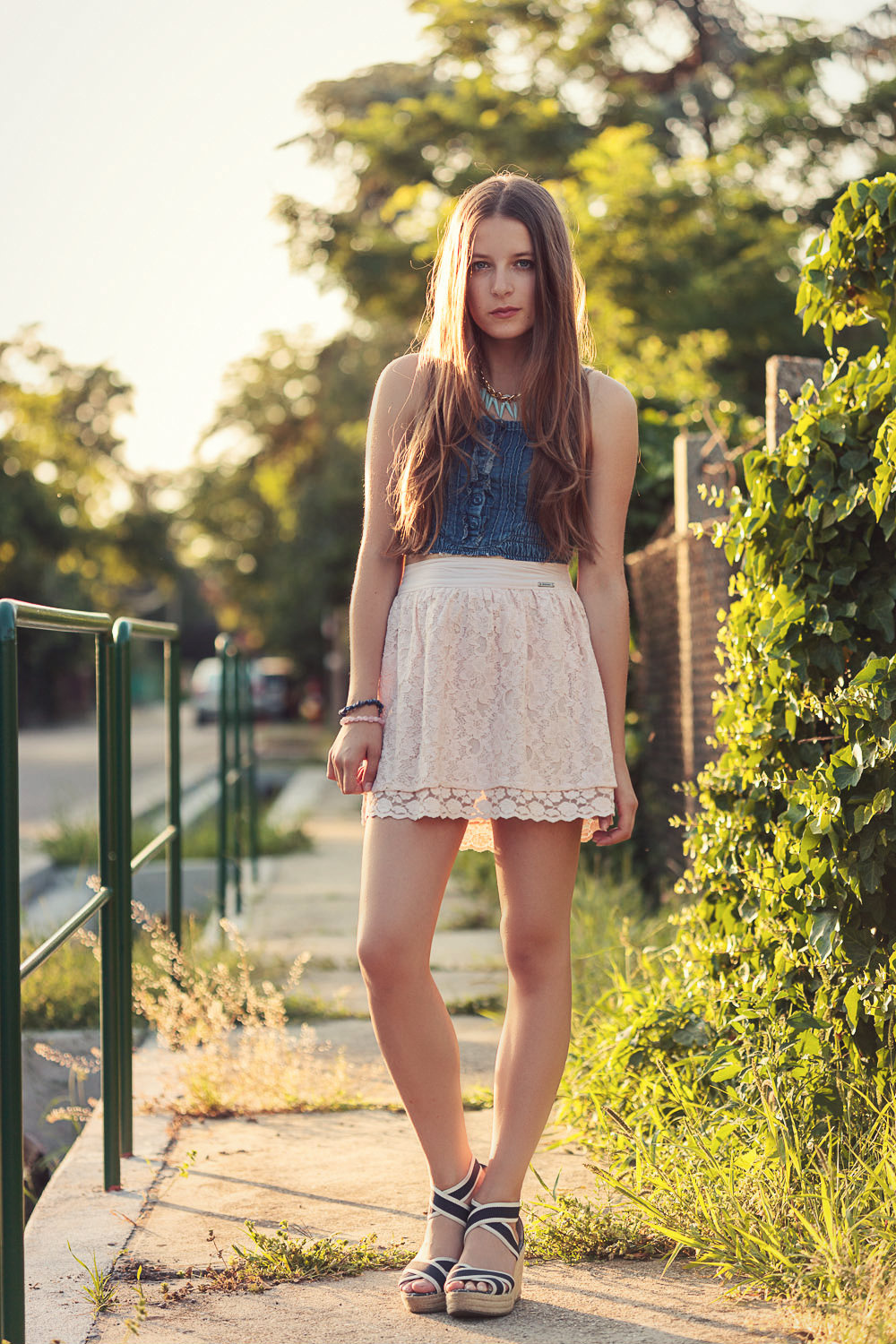 top: DIY / skirt: Stradivarius / sandals: Humanic / necklace: Guilty Pleasure Accessories* /
bracelets: mandra.hu, Bijou Brigitte