The most important rule in fashion: never throw away your old clothes, it could be fashionable in the future! These lace shorts are my mum's, she wore it in the '90s for a New Year's Eve party, and it's sewn by her best friend! Last week we found it in the attick in my grandma's house. It has been resting there for a long time and I was so happy to find them! It's totally fashionable nowadays.
I combined it with a colorful bird printed blouse with Peter Pan collar, boots and a turqoise blazer which freshed the entire look. The turqoise socks are also made my outfit more girly, I love wearing socks in this way.
Today afternoon I watched a film with my sister about dolphines (the title was 'Dolphin Tale' I think). I always cry on dolphin or dog films, yeah, especially if an animal dies. Or a cute boy.
***
Az egyik legfontosabb szabály az öltözködésben: soha ne dobd ki a régi ruháidat, mert még divatba jöhet később! Ezt a csipke shortot még anyukám hordta a '90-es években egy szilveszteri bulin. A legjobb barátnője varrta neki. :) Múlt héten találtuk meg a nagymamámék padlásán. Egy jó ideje pihent már ott, annyira örülök, hogy megtaláltam! Abszolút divatosnak számít manapság. :)
Egy színes madárka mintás galléros blúzzal vettem fel, csizmával és türkizzöld blézerrel, ami nagyban feldobta a szettet, akárcsak a türkiz színű zokni.
Ma délután egy delfines filmet néztem a húgommal (a címe Delfines Kaland volt). Minden delfines, illetve kutyás filmen sírok, főleg ha meghal egy állat. Vagy egy helyes fiú.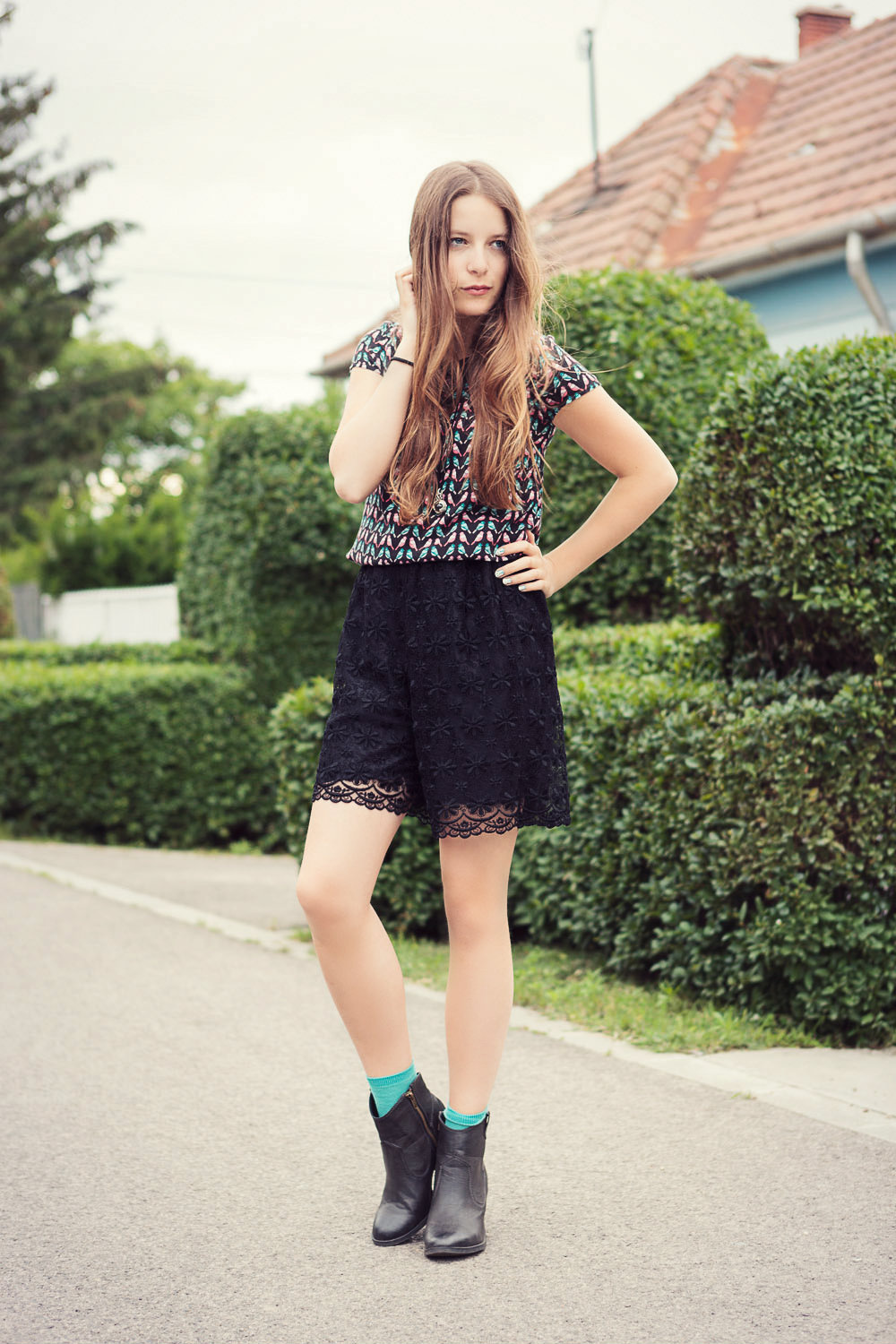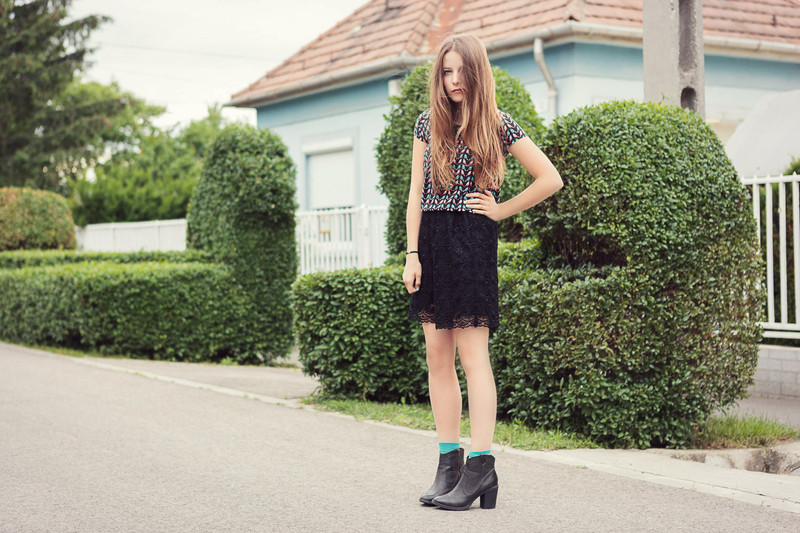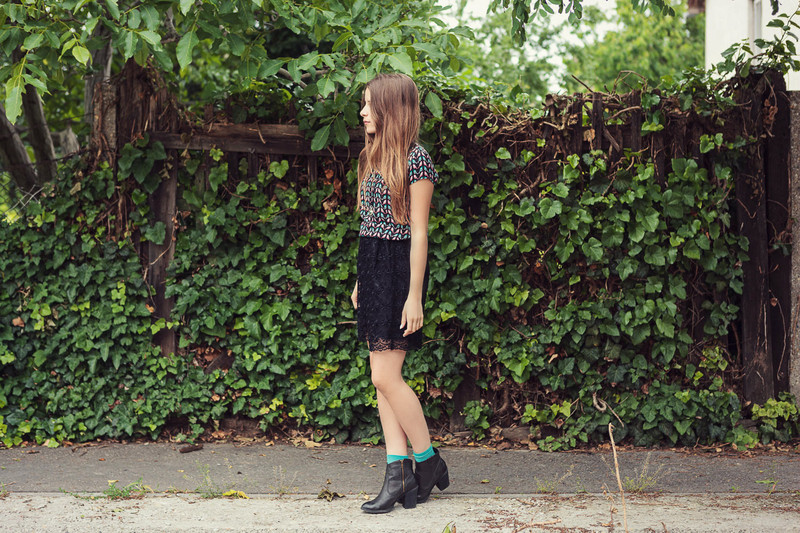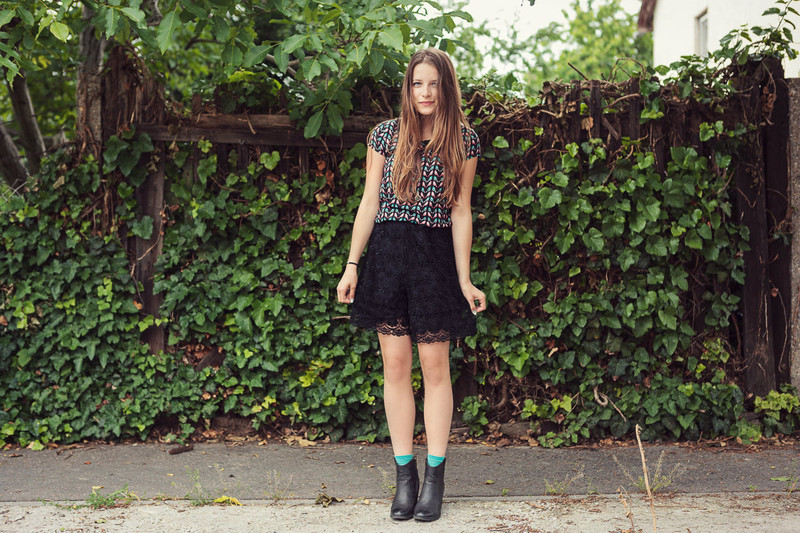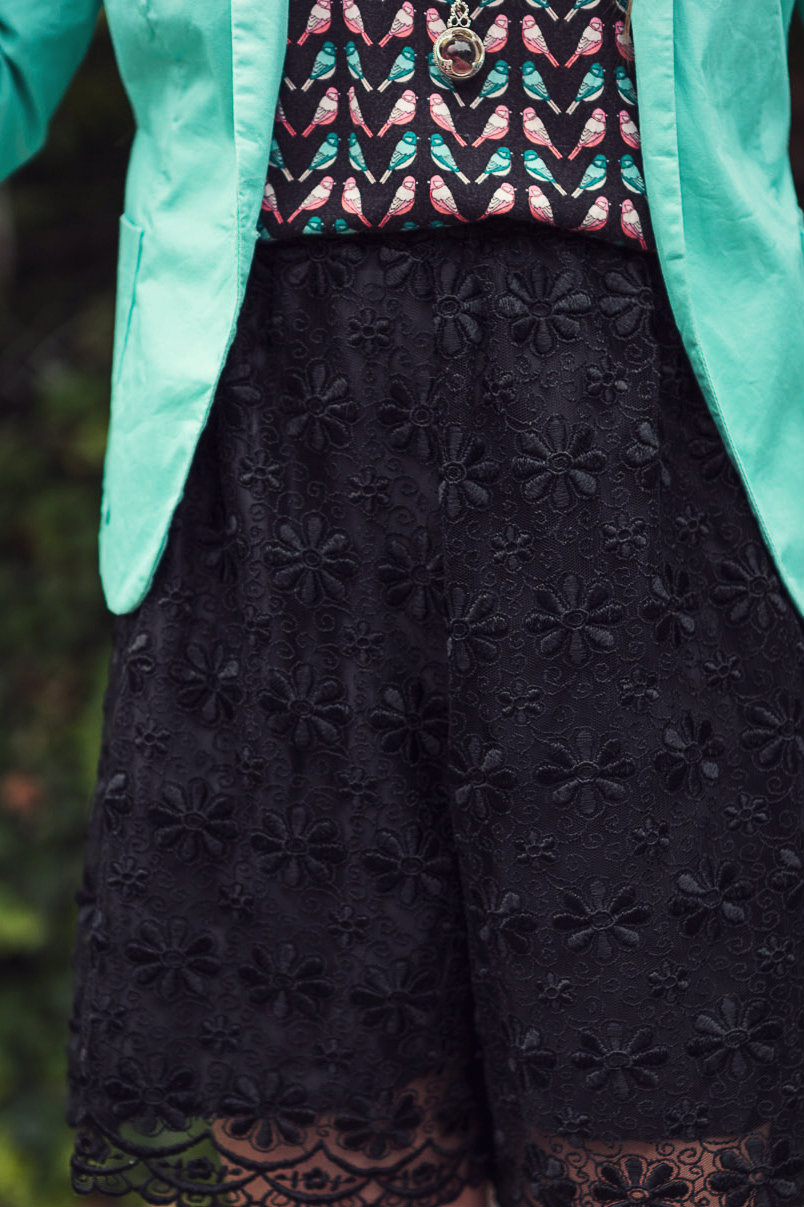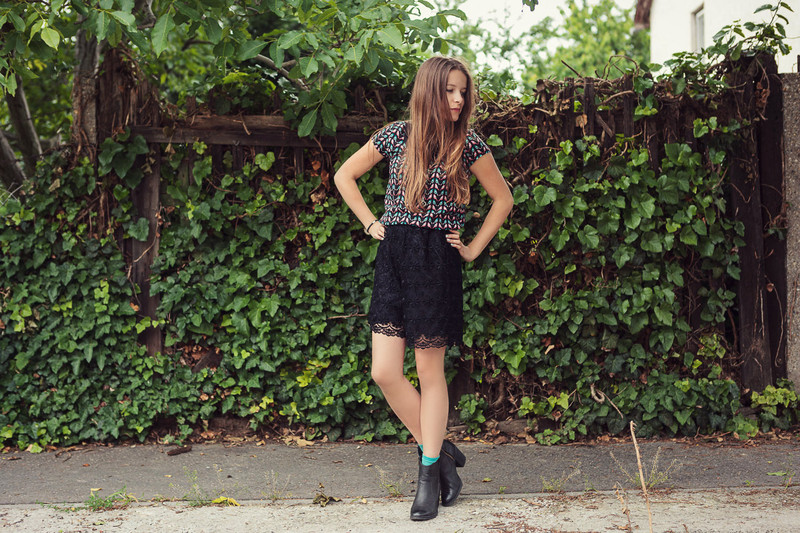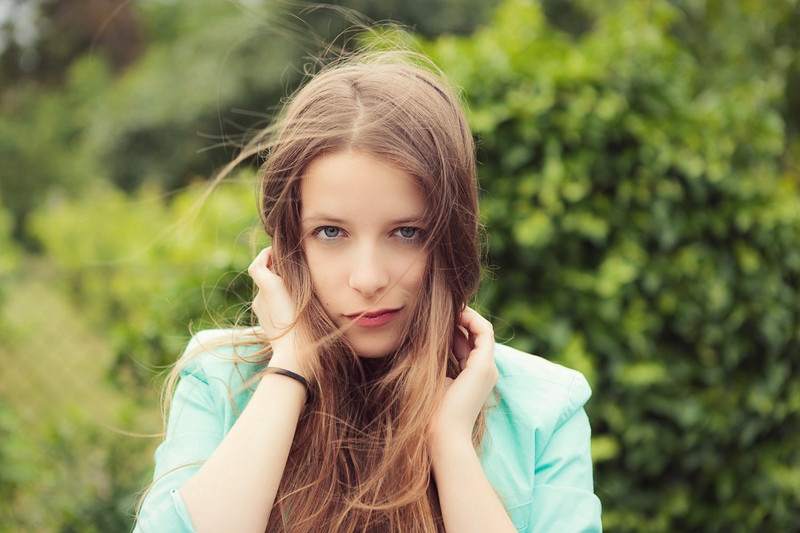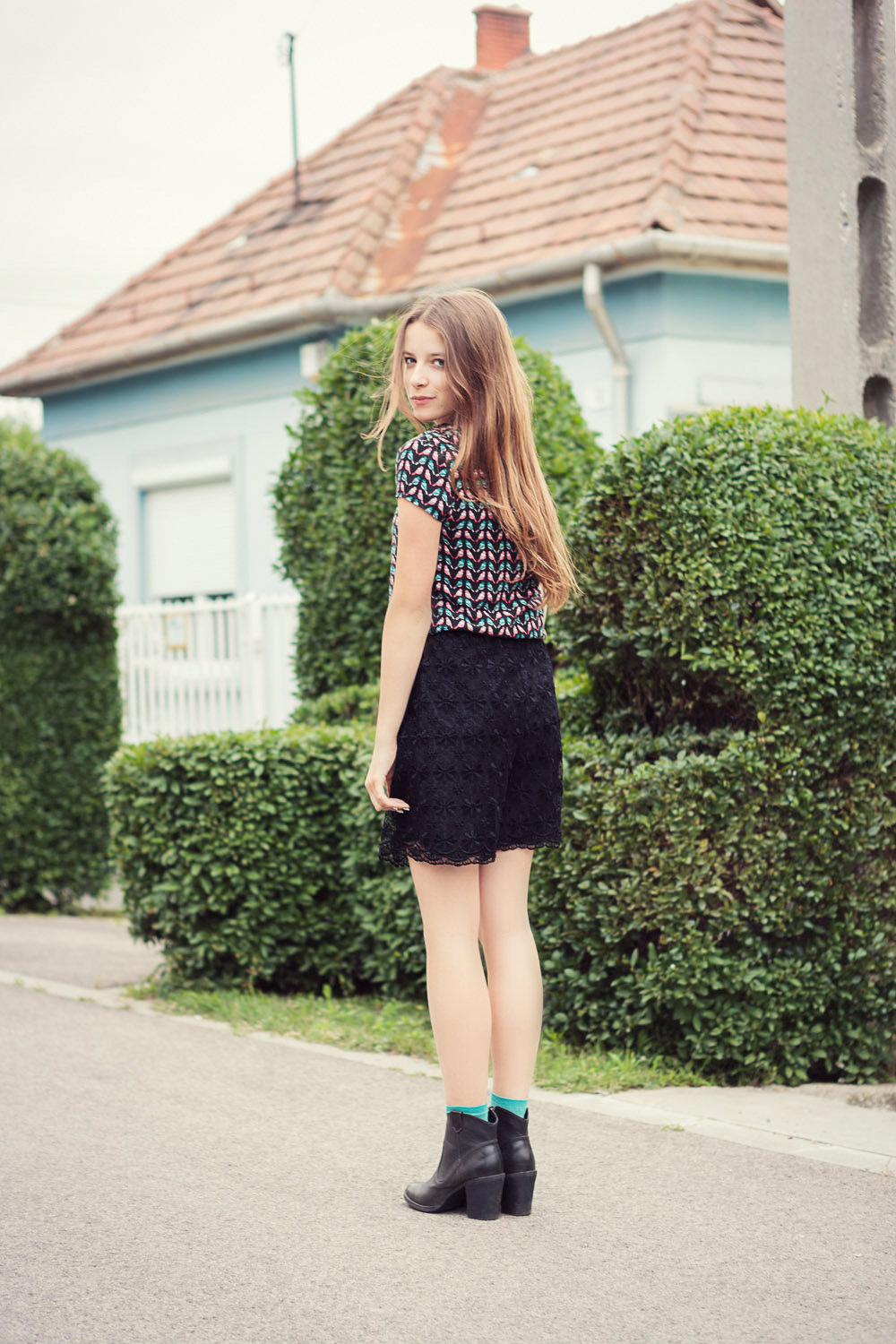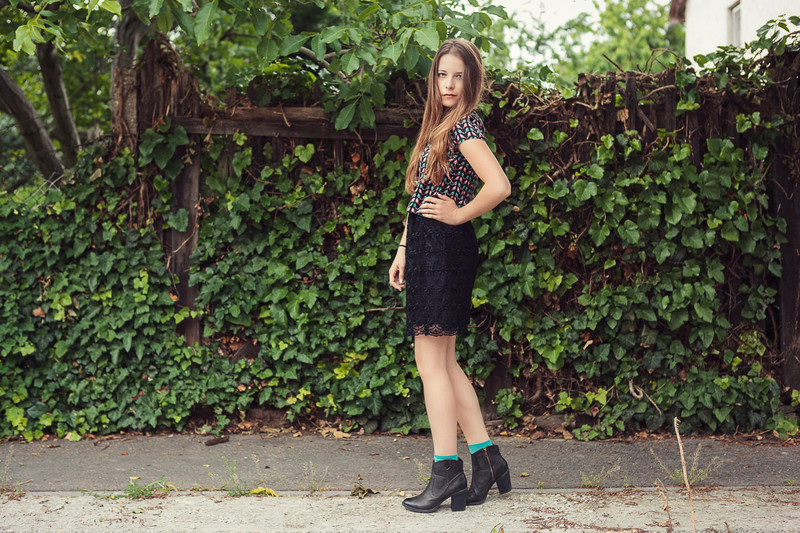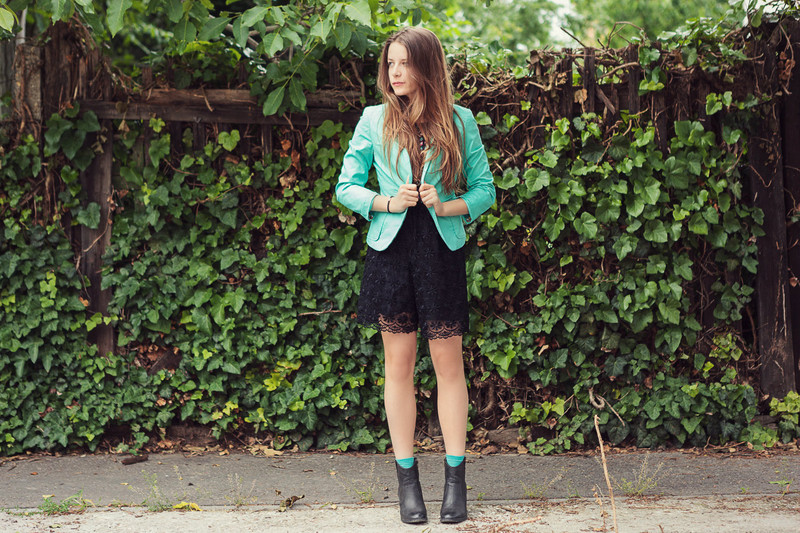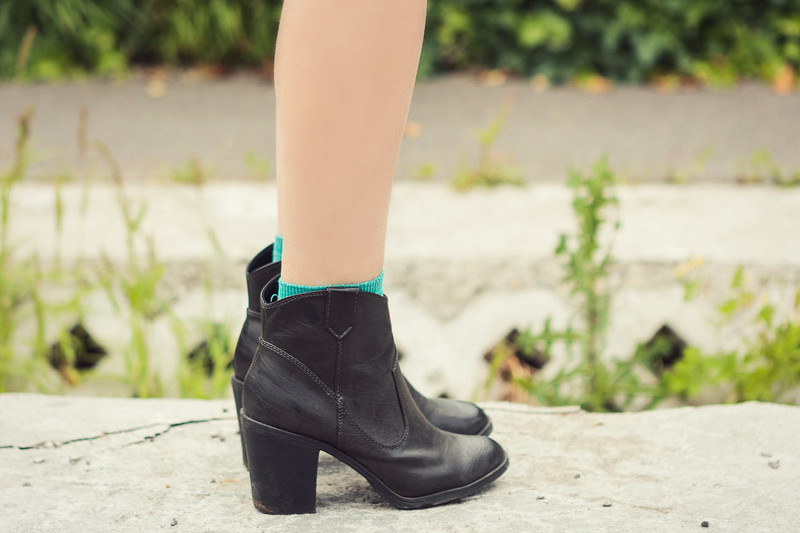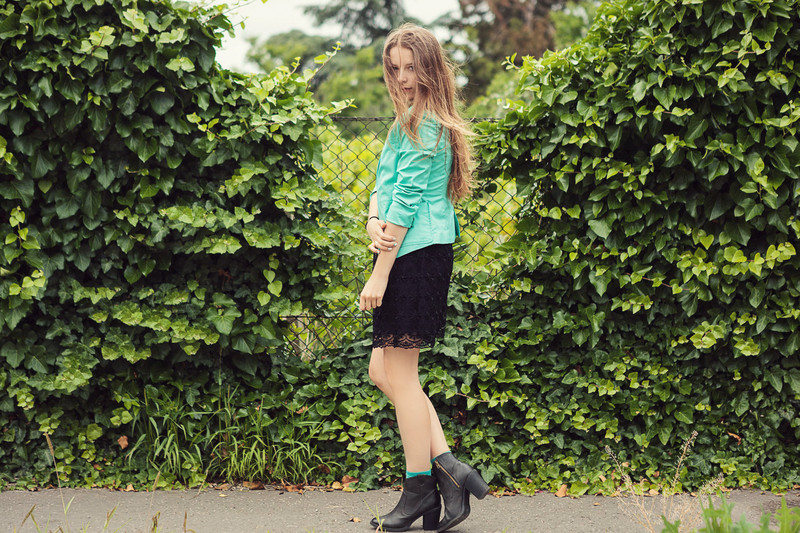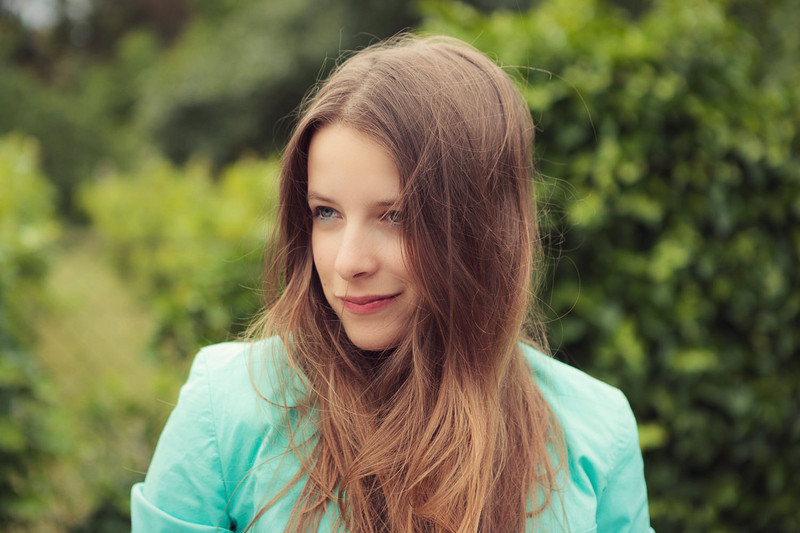 blazer: Bershka / lace shorts: vintage / blouse: H&M / boots: H&M / socks: Calzedonia /
necklace: mandra.hu