Today was my sister's rhythmic gymnastics show, and before that we took some pics by my dad's new camera. :) I was SO tired and it looks…
I still adore this black skirt which I've sewn, and this unicorn T-shirt looks really cool with it.
Tomorrow I'll travel to Nyíregyháza (Hungarian city on the East) with my two best friends, we'll be there until Wednesday. So I'm not going to post in the next 2 days – sorry for that!
We're really excited about the journey, it will be a great fun! xx
***
Ma volt a húgom RSG bemutatója (ritmikus sportgimnasztika). A bemutató előtt fotóztunk pár képet erről az outfitről. :) Viszont nagyon fáradt voltam, és ez látszik is az arcomon…. (késői lefekvés, korai felkelés)
Még mindig imádom ezt a fekete szoknyát, amit én varrtam, az egyszarvús felsőmmel vettem fel, ami szintén a kedvenc darabjaim közé tartozik.
Holnap reggel indulunk Nyíregyházára a két legjobb barátnőmmel, és szerdáig ott leszünk. Emiatt nem fogok posztolni az elkövetkezendő 2 napban. xx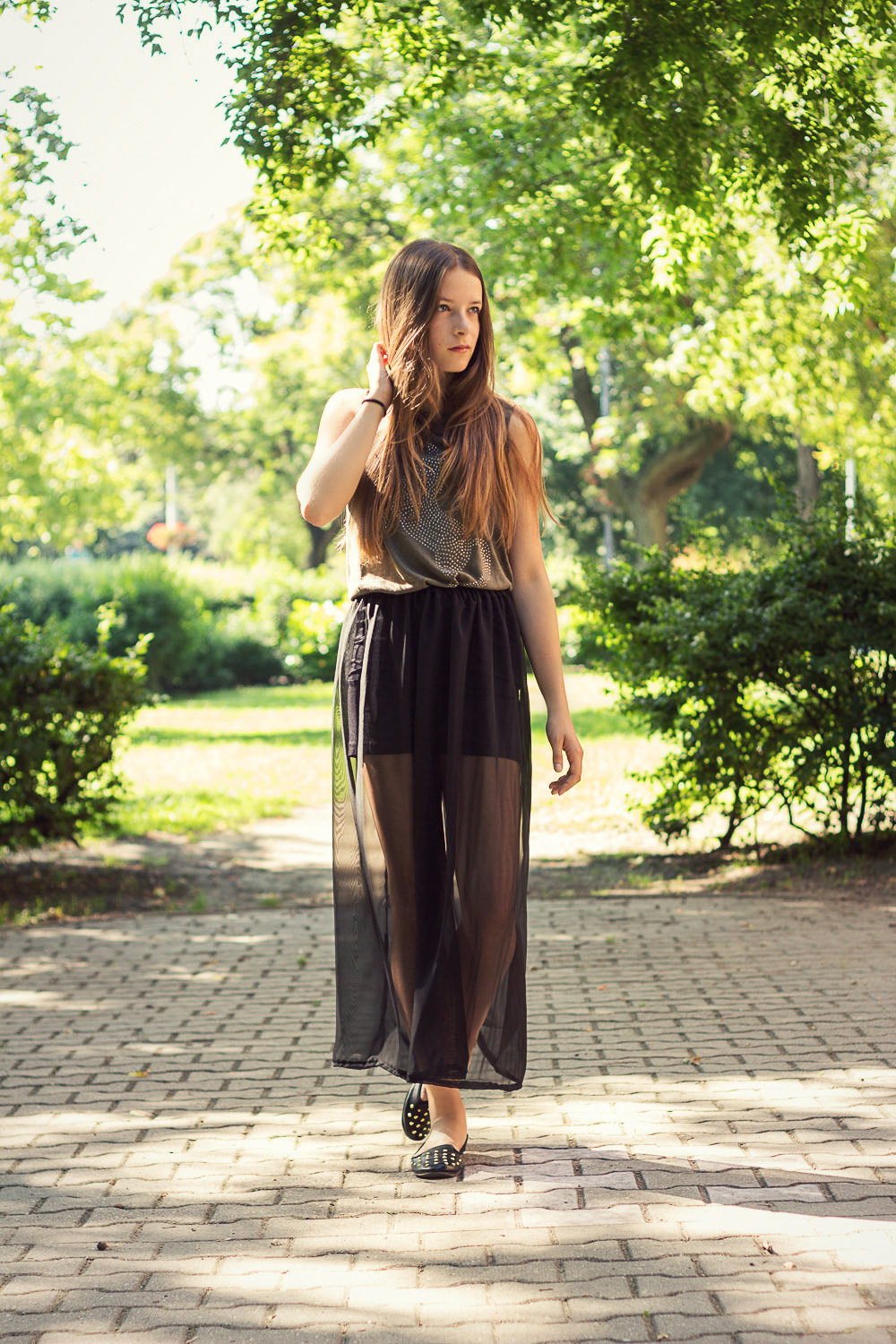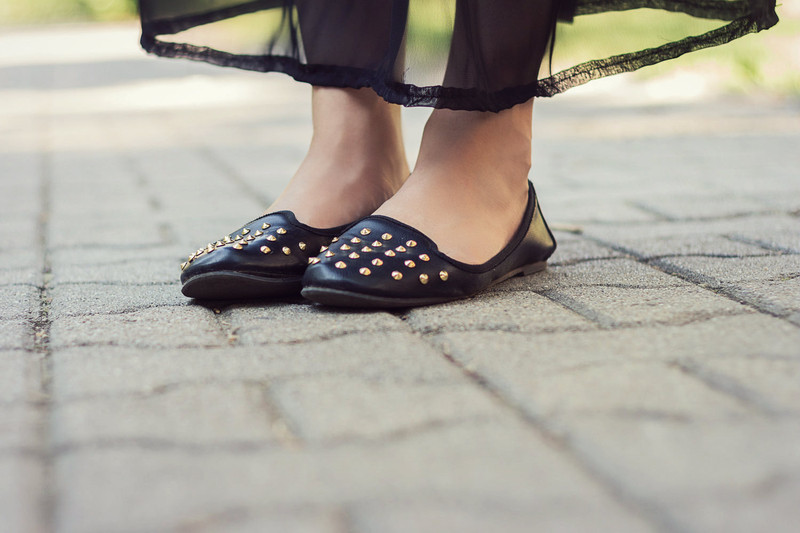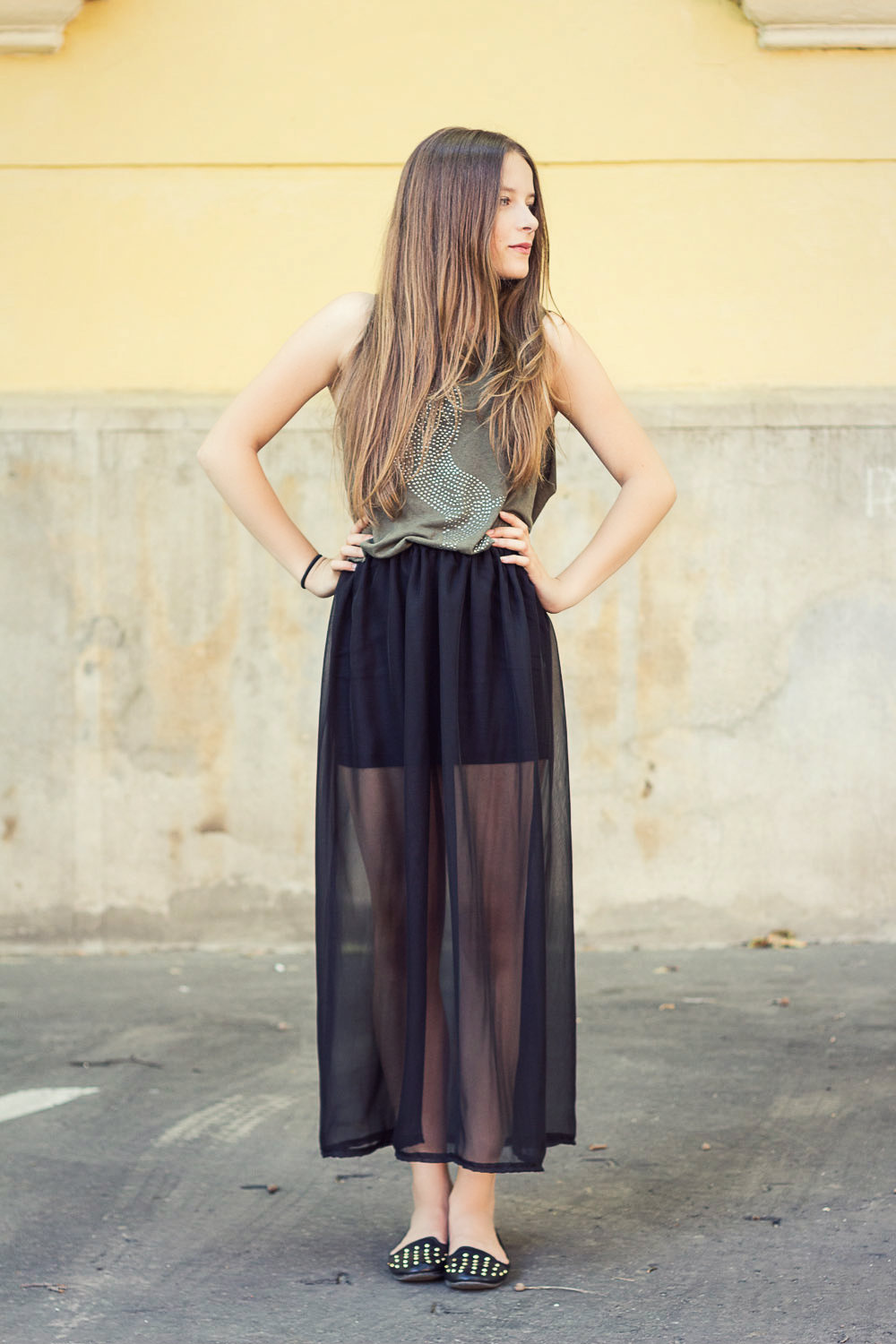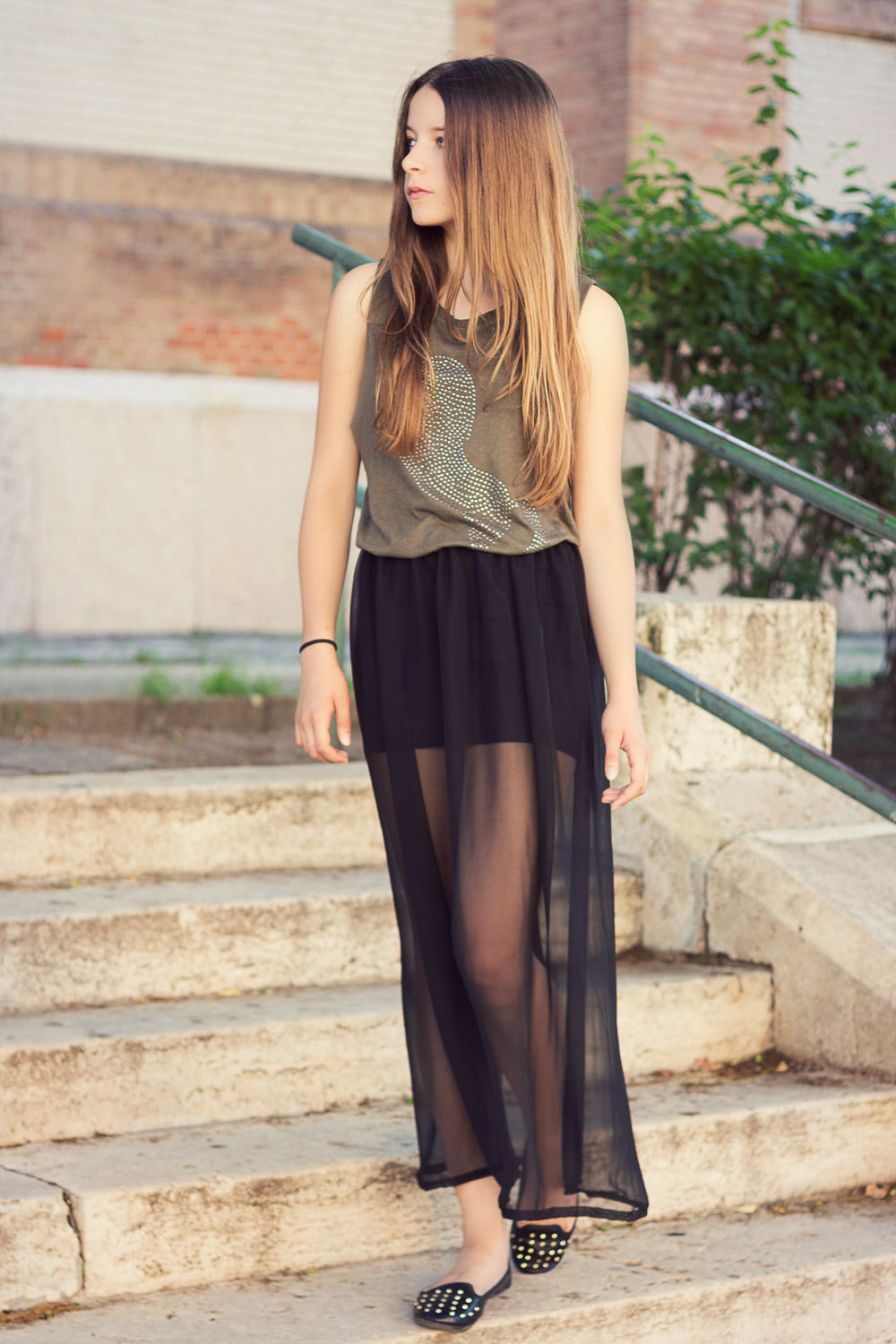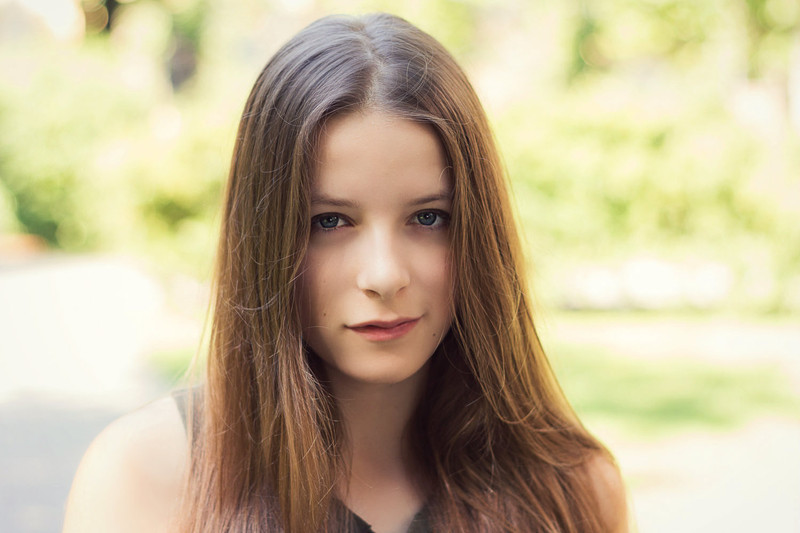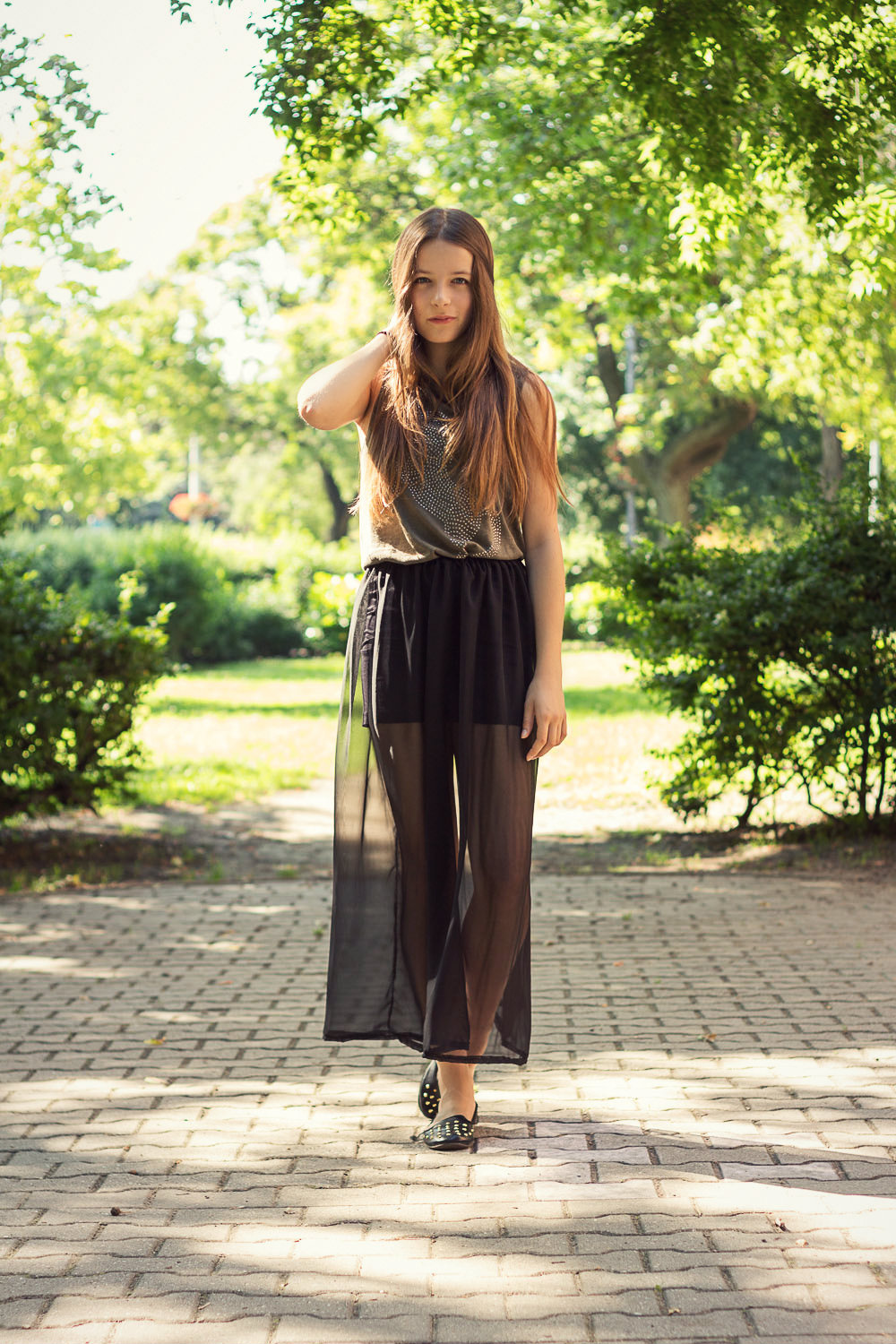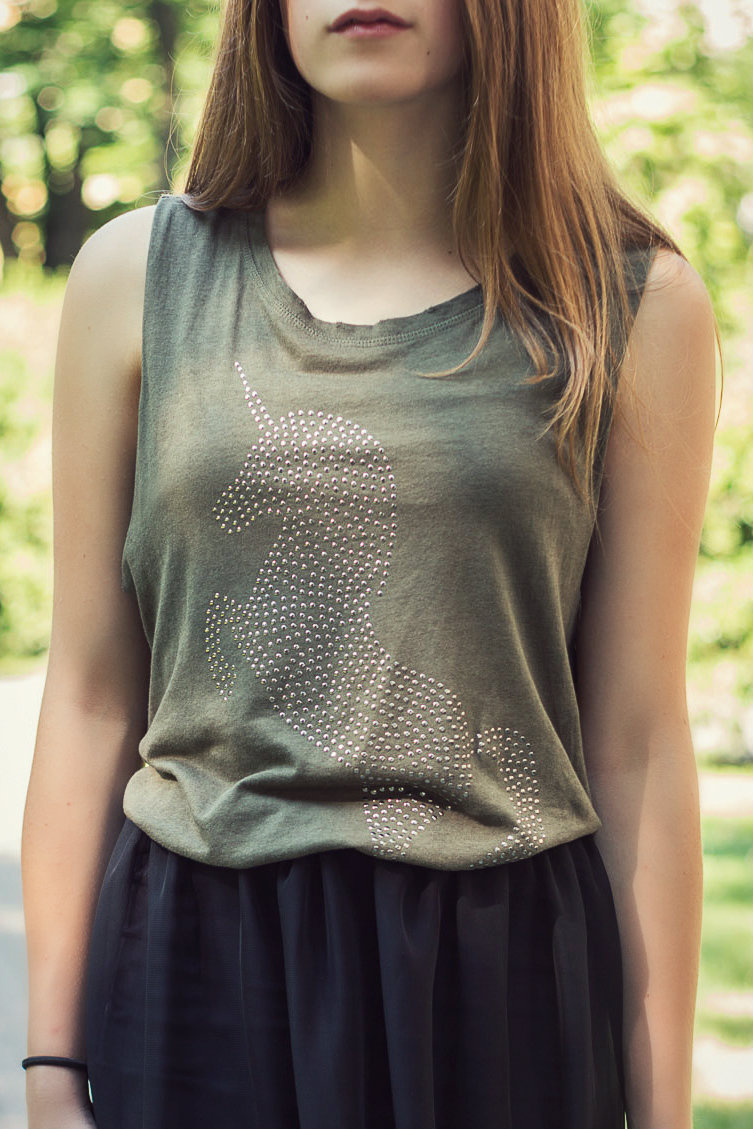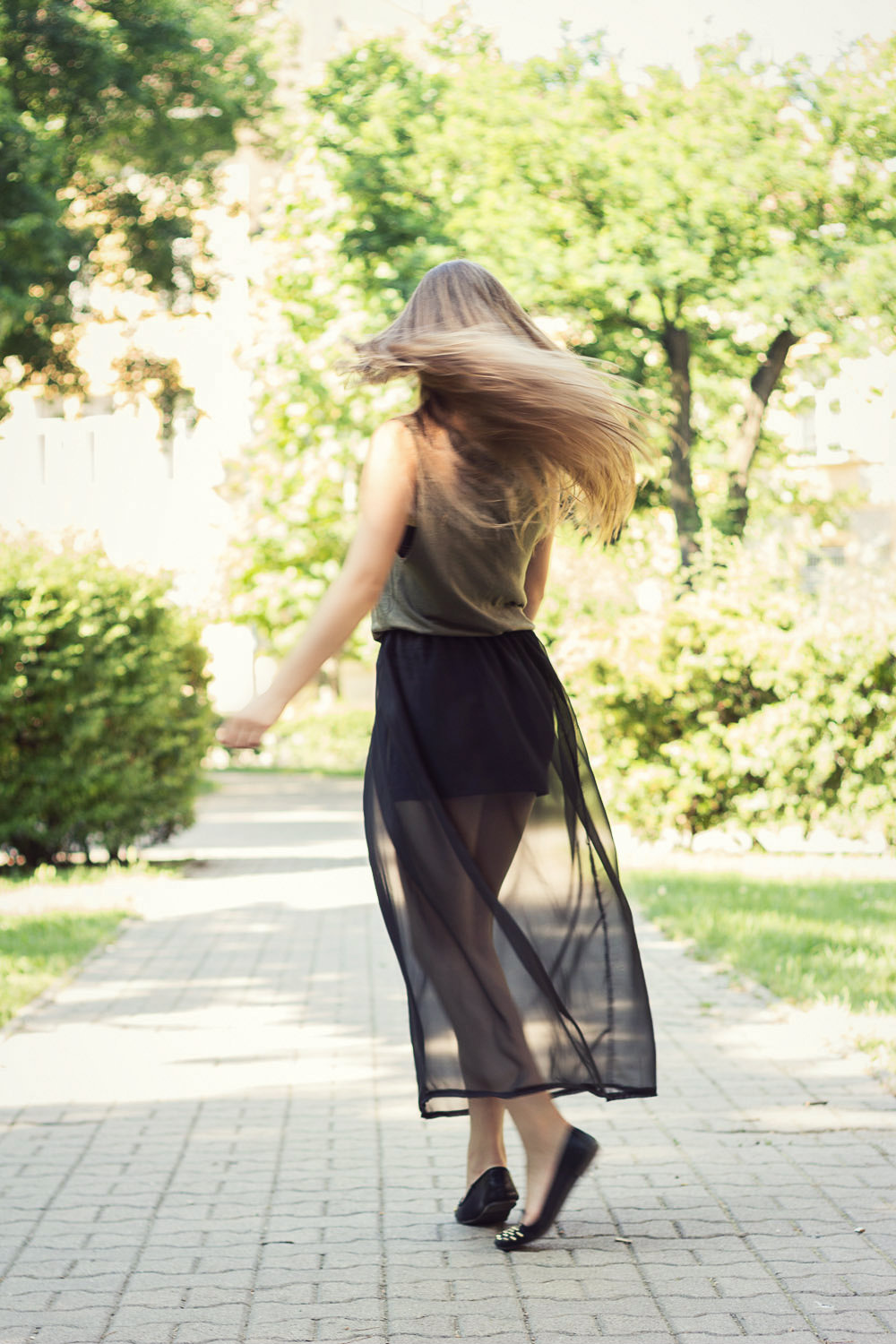 skirt: sewn by me / shirt: H&M / loafers: Pimkie