You can wear a flower headband in many ways. I'm wearing this hair stuff from Bijou Brigitte in 9 ways.
In my hair like a simple headband, with a pony tail or a little bit hippie style, etc. If you don't wanna wear it on your head you can put it on your hand or neck.
Egy virágos hajpántot többféleképpen is viselhetsz. Én most ezt a Bijou Brigitte hajbavalót 9 féleképpen vettem fel.
Hordhatod a hajadban, sima hajpántként, kicsit hippisen, vagy oldalra csatolva, akár copfhoz, vagy kontyhoz is. Illetve ha nem a hajadba szeretnéd tűzni, a nyakadra is kötheted, vagy a csuklódra karkötőként.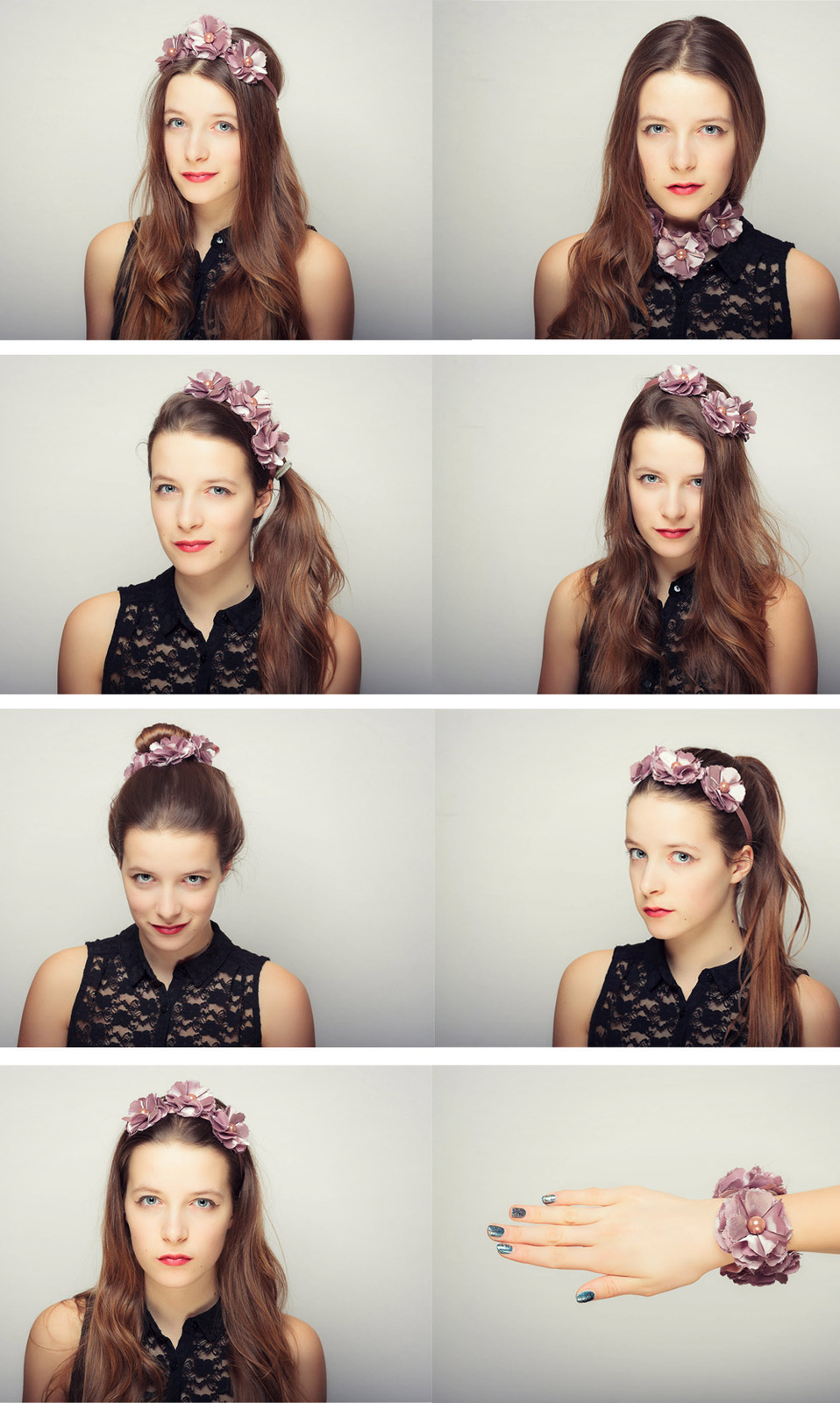 The 9th. way is to put it around your waist.
A 9. módja pedig ha a derekadra kötöd övként.