Isabelle of Lost But Not Found is a 14 year old girl from New Jersey. She has such a cute, girly style which I really love. I made an interview with her and vica versa. ♥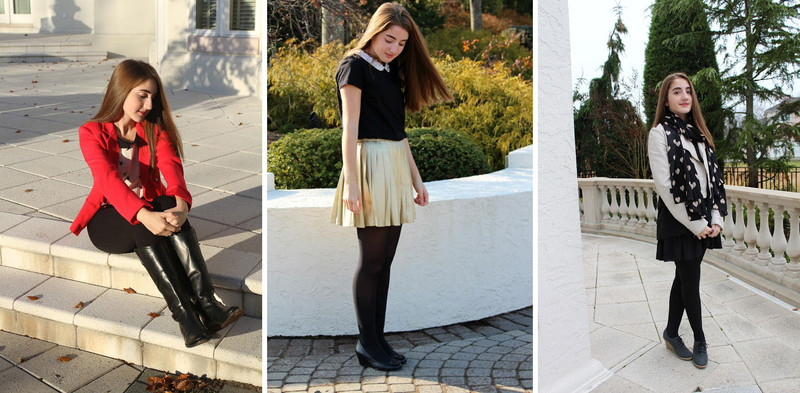 E: Why did you start blogging?
I: I started my blog out of summertime boredom and the need for a creative outlet. With my strong interest in fashion, I found it only fitting to begin a fashion blog.
E: Who inspires you?
I: Several people, whether they are celebrities, family members, or fellow bloggers inspire me. Someone I often find myself gathering inspiration from Lauren Conrad. I adore her onlie blog and she posts the most adorable Instagram pictures.
E: What's your favourite item?
I: My favouite item in my closet at the moment are my Doc Martens. Since receiving them for Christmas, they have not left my feet. They are quite versatile and can easily edge up a girly outfit or be worn with basic jeans.
E: Favourite shopping places?
I: Some of my favorite places to shop at the moment are Lulu's, Urban Outfitters, Tobi, and H&M.
E: What's your biggest dream?
I: My ultimate dream is to fulfill my desire to work in the fashion world. I hope to become either a magazine editor or a full-time blogger. On the side of my busy New York life, I would hope to work on the prevention of animal abuse.
XOXO