We keep the old, unused clothes of my mum in boxes in the attick. I was looking for some kind of blouse with collar in those boxes when I found this black and white geometric patterned dress from the early '90s. I'm wearing it with a red scarf to break the monotony of the black&white patterns.
Anyukám régi, már nem hordott ruháit a padláson tároljuk, dobozokban. Nemrég azok között kutakodtam (galléros blúzt kerestem), és megtaláltam ezt a mintás ruhát. Nagyon megtetszett, úgyhogy elkértem. Tipikusan a '90-as évek elejének divatját tükrözi, ami mostanában úgyis visszajött… :)
Egy bordó kendővel kombináltam, mert egy kicsit feldobta a fekete-fehér geometrikus mintázat egyhangúságát.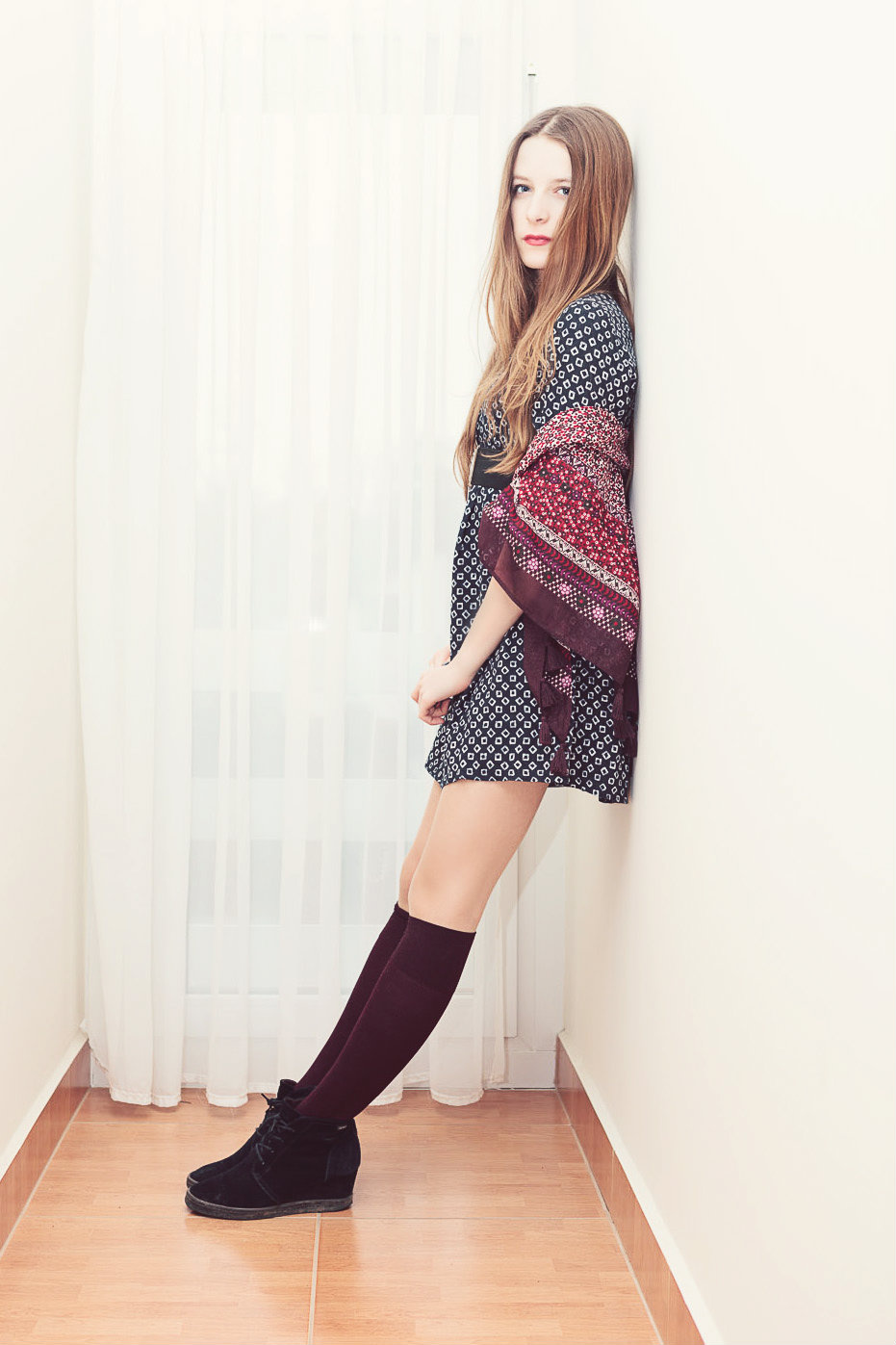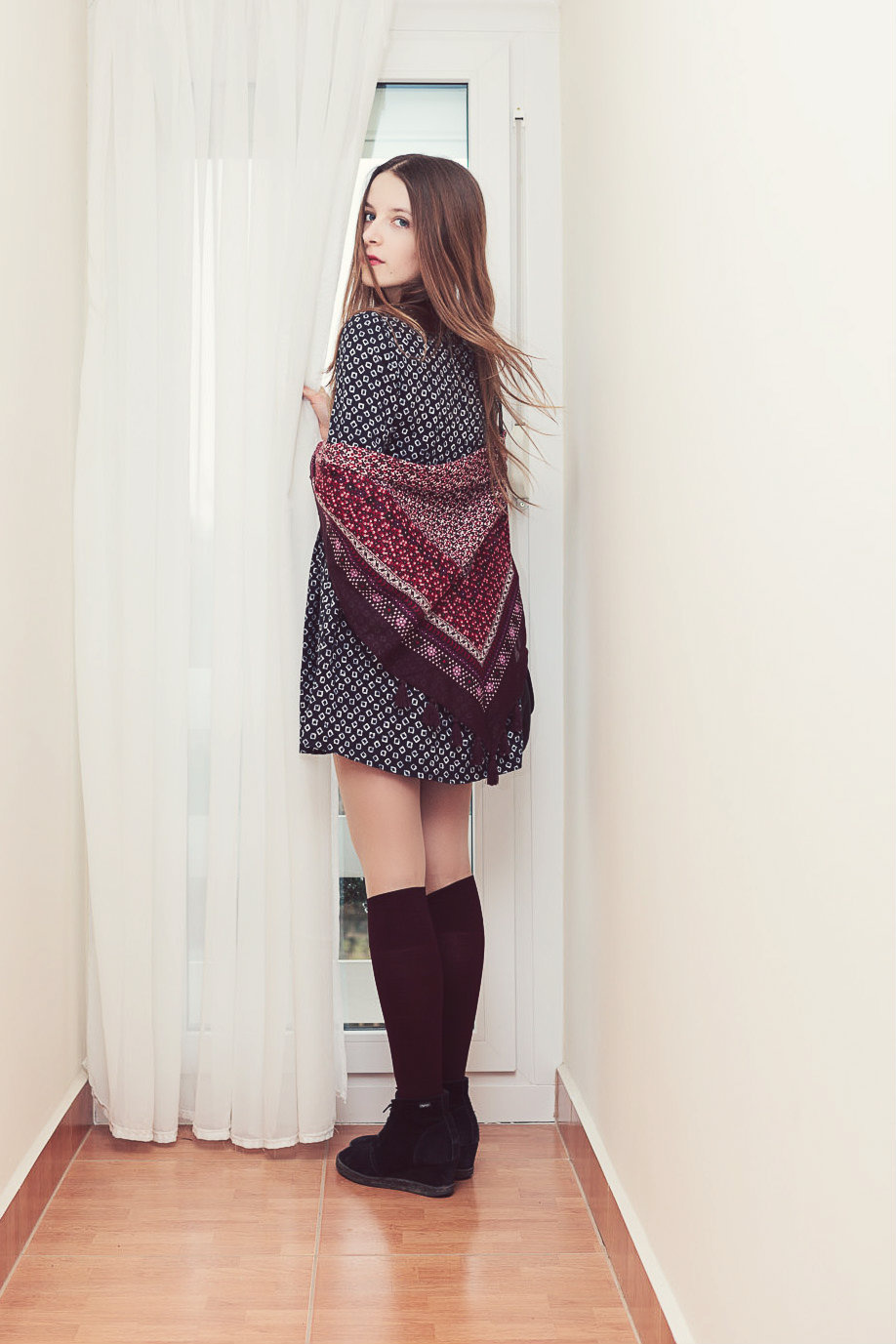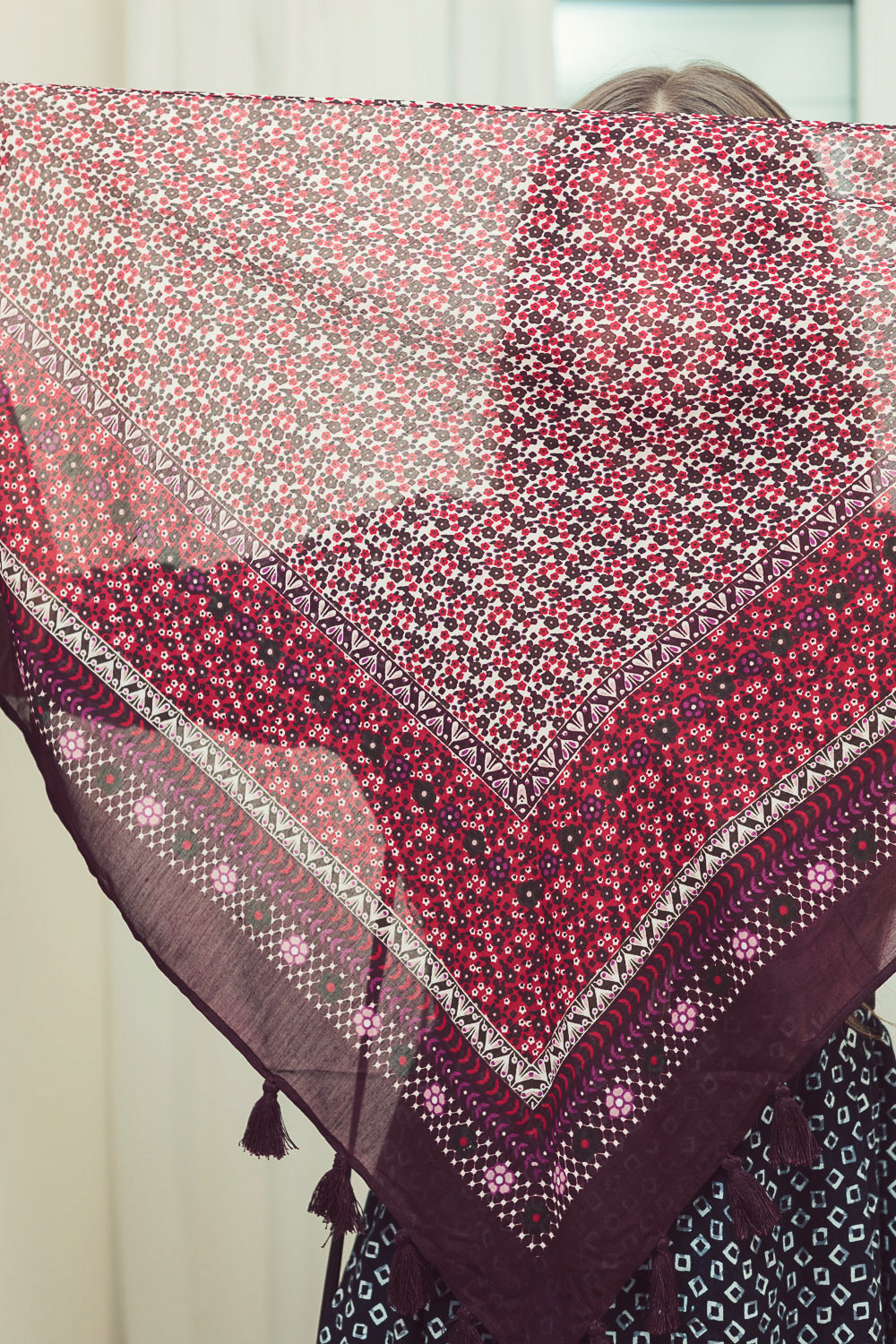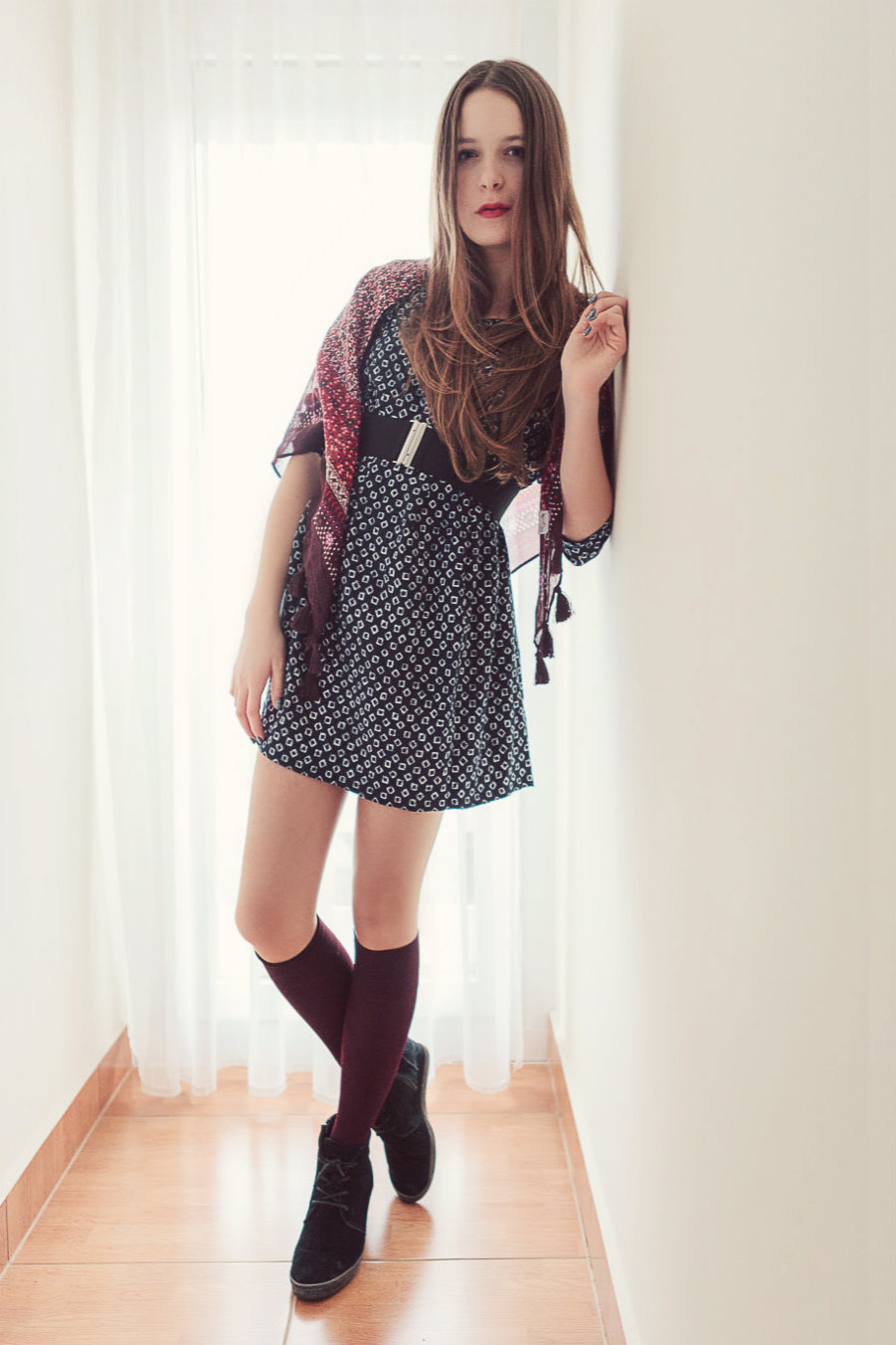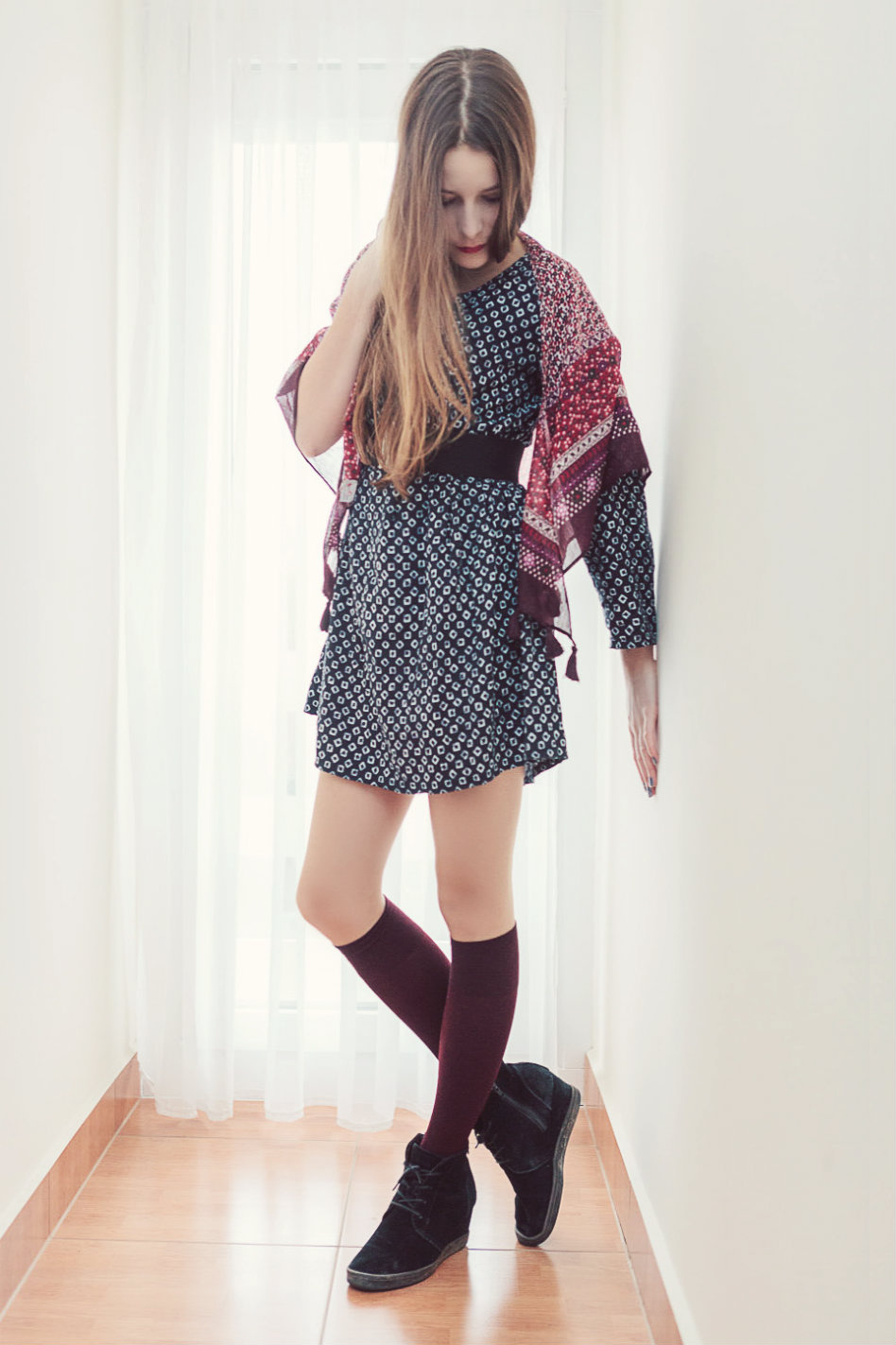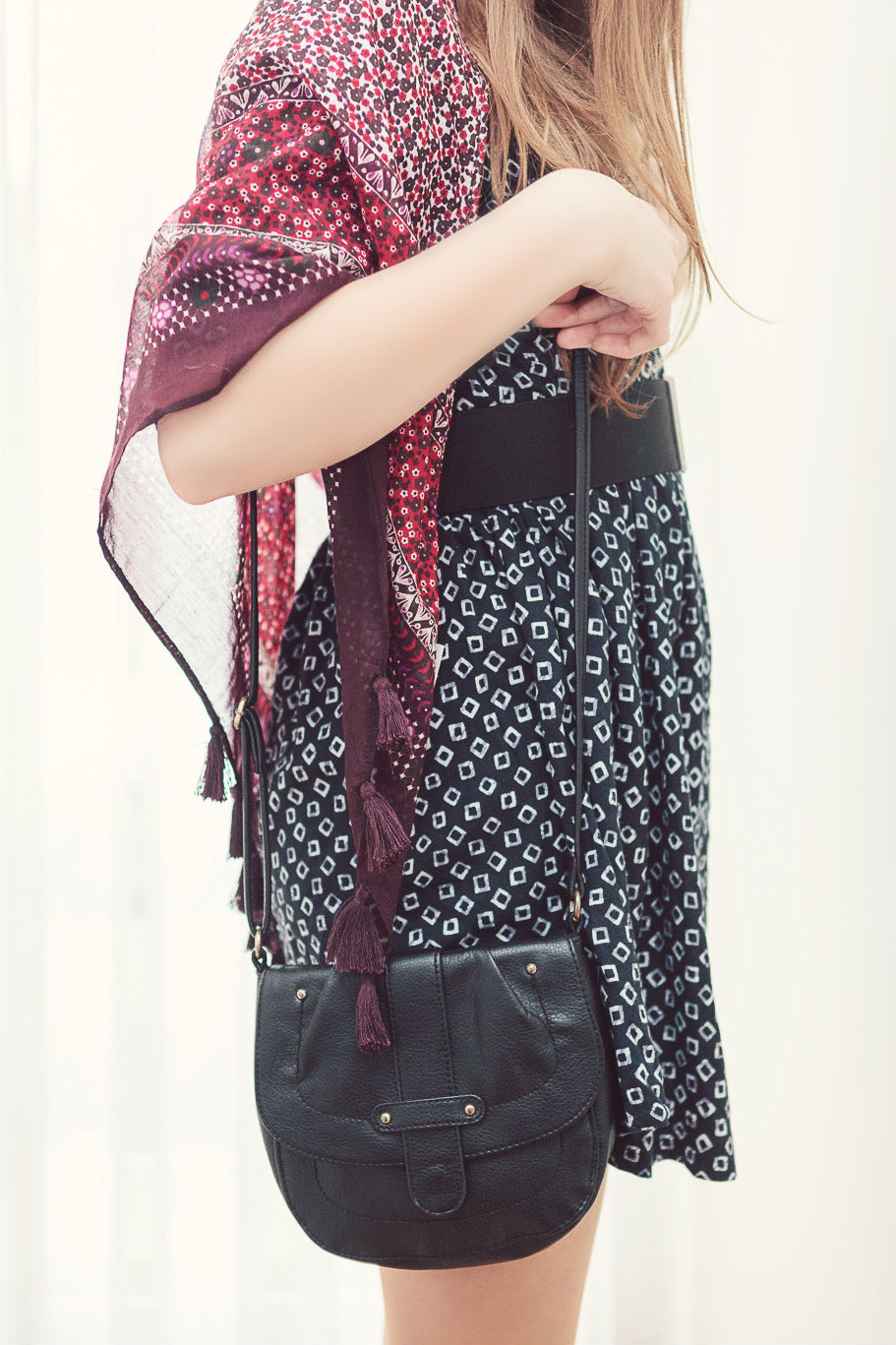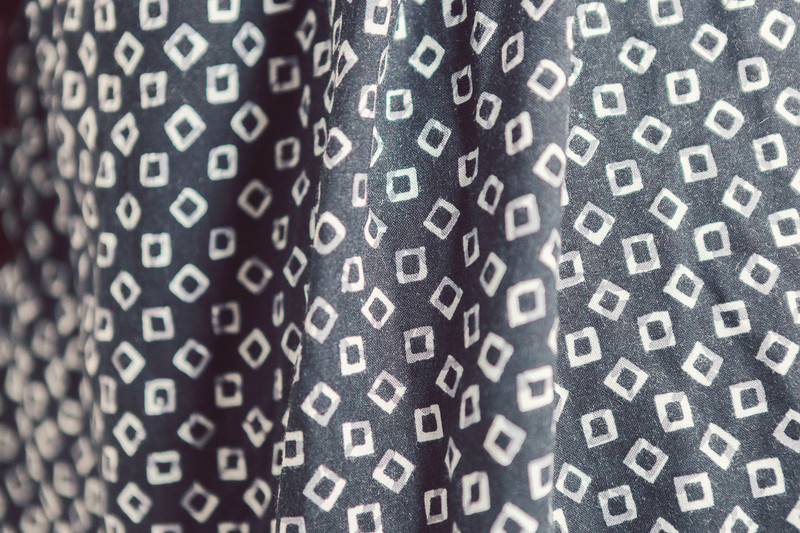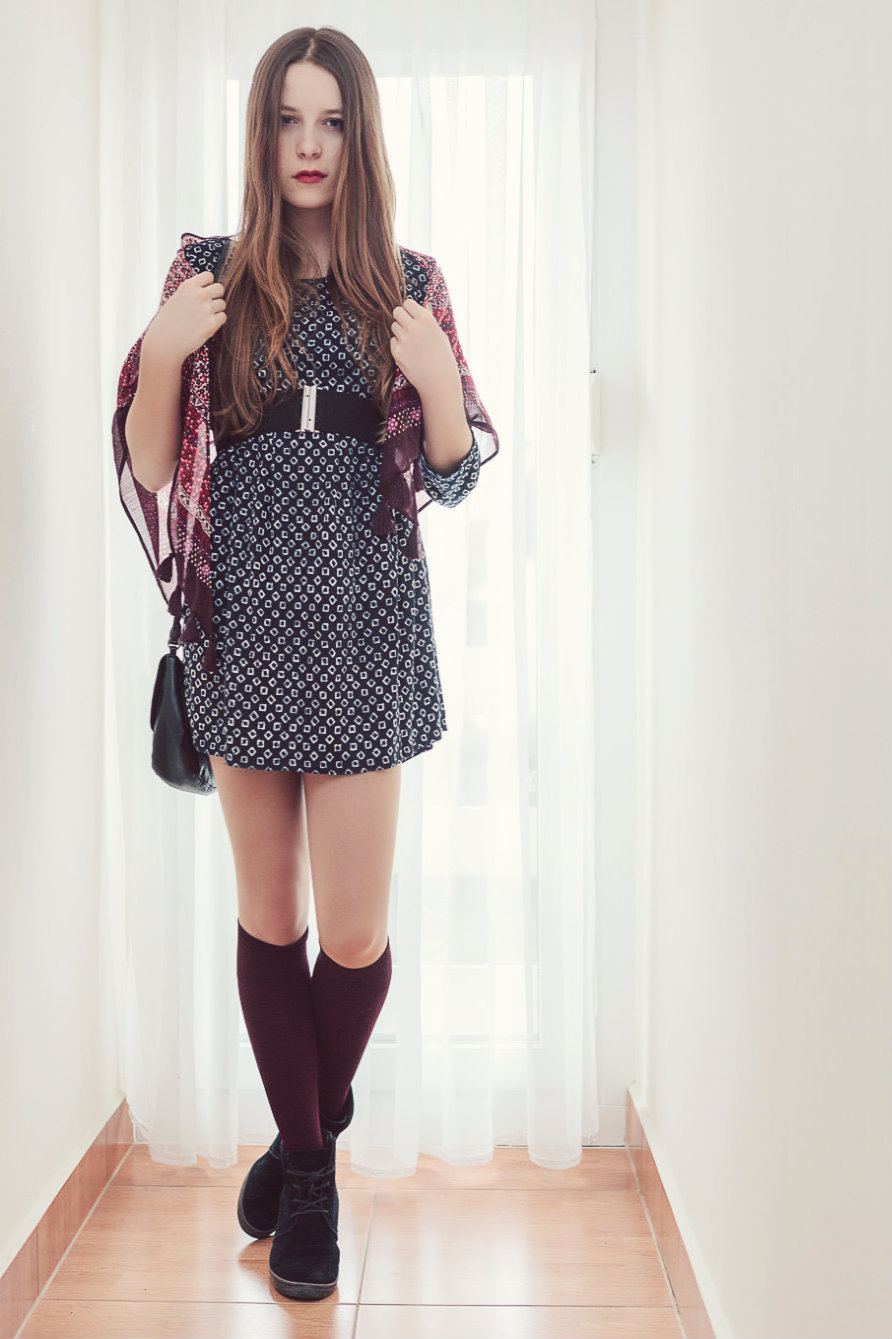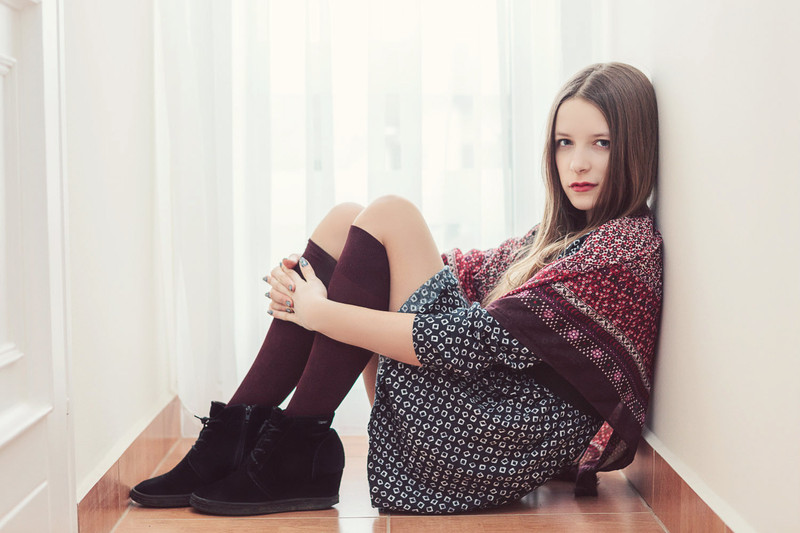 dress: my mum's / scarf: sOliver / socks: Calzedonia / belt: H&M / boots: Esprit / bag: H&M