Those girls who have friends with many clothes – yeah, they are lucky. So I'm lucky. :) My BF (Julcsi) has awesome clothes and I often borrow some of them from her and vica versa! Well, some people thinks it's uncool that we wear each other's clothes but I think it's such a practical thing! Especially if your size is the same. So this skirt and this blouse is her property, she told me to mention her in this post hahah.
My outfit is totally black, the only color which you can find on me is the sign on the blouse: Beautiful. I was wearing this blouse with the skater skirt and knee socks with boots.
Azok a lányok, akiknek sok szép ruhával rendelkező barátnőjük van – igazán szerencsések. Ebből a szempontból én is igen szerencsésnek mondhatom magamat. :) Imádom Julcsi ruháit (szerencsére nagyon hasonló az ízlésünk), ezért gyakran kérek tőle kölcsön néhányat, és ő is tőlem. Vannak emberek, akik szerint gáz, hogy két barátnő egymás ruháit hordja, de szerintem viszont nagyon praktikus dolog! Főleg, hogyha ugyanaz a méretetek. :) Szóval ez a szoknya és ez a felső Julcsi tulajdona, és a lelkemre kötötte, hogy említsem meg őt is a bejegyzésben. :)
Az outfitem tetőtől talpig fekete, kivéve a feliratot ('Beautiful') a felsőn. Ezt a blúzt a fekete szoknyával és térdzokni+csizma kombinációval vettem fel.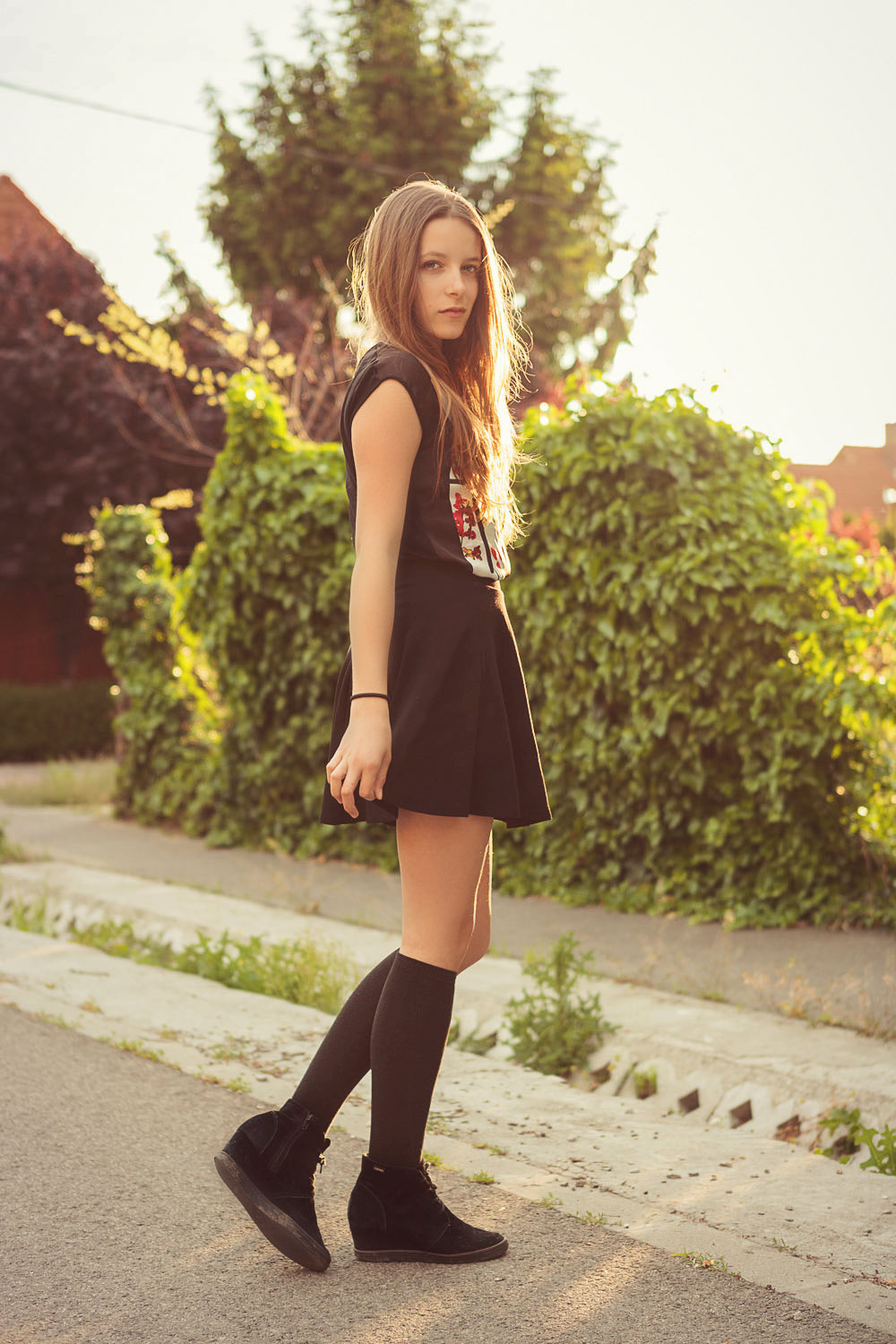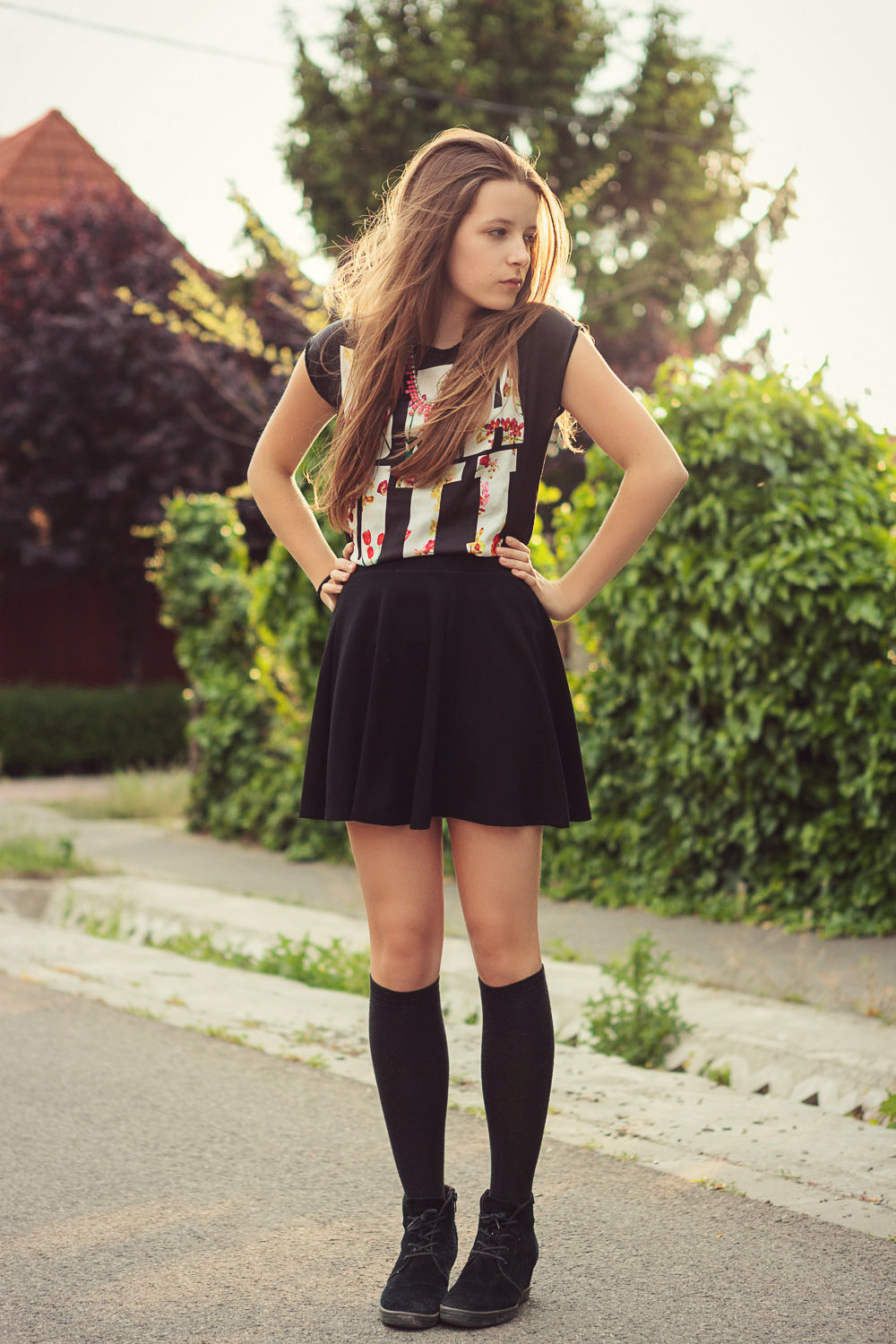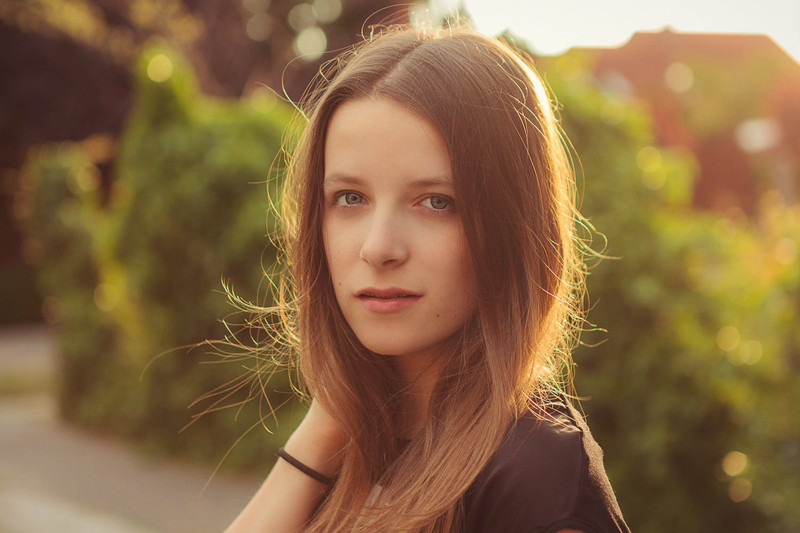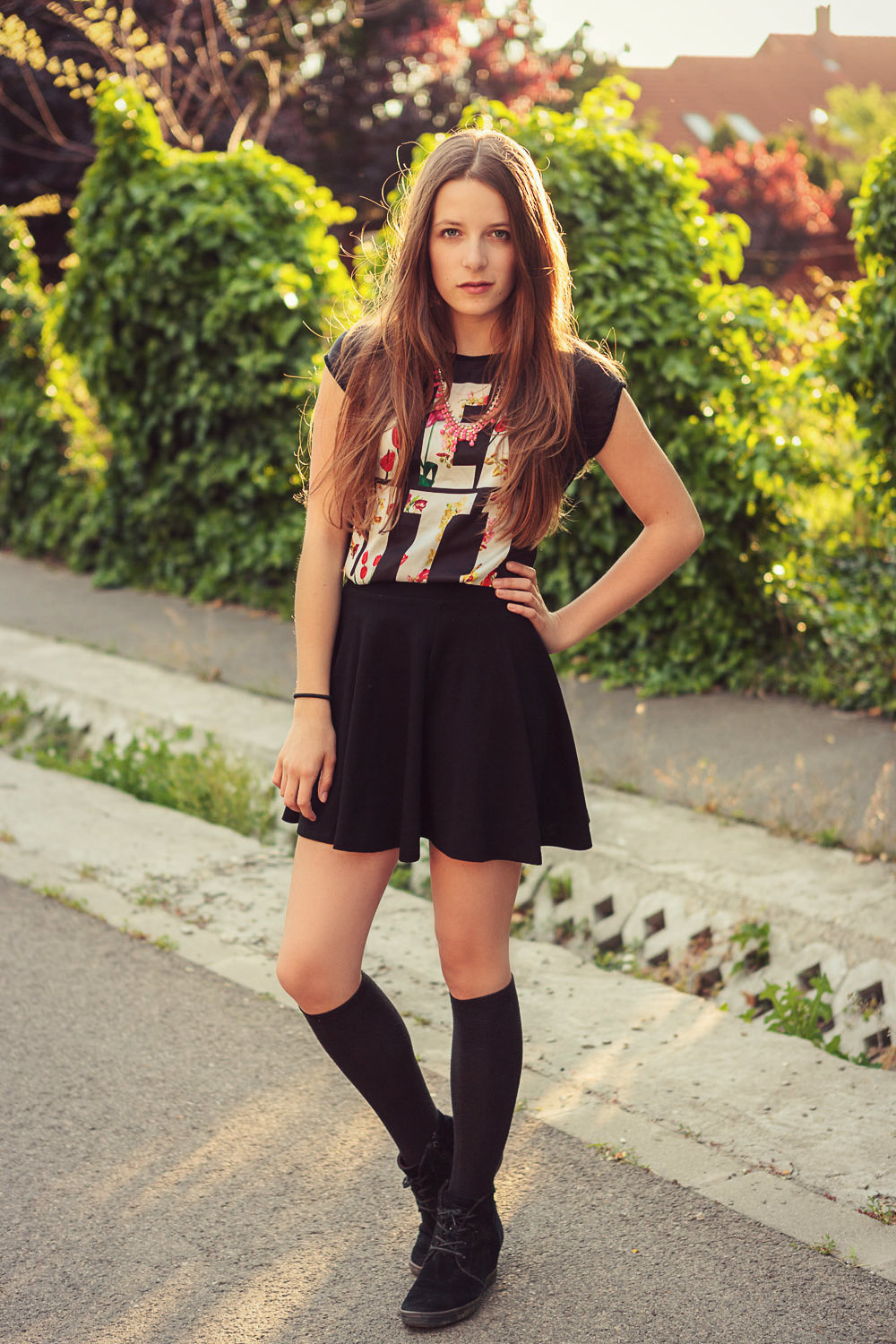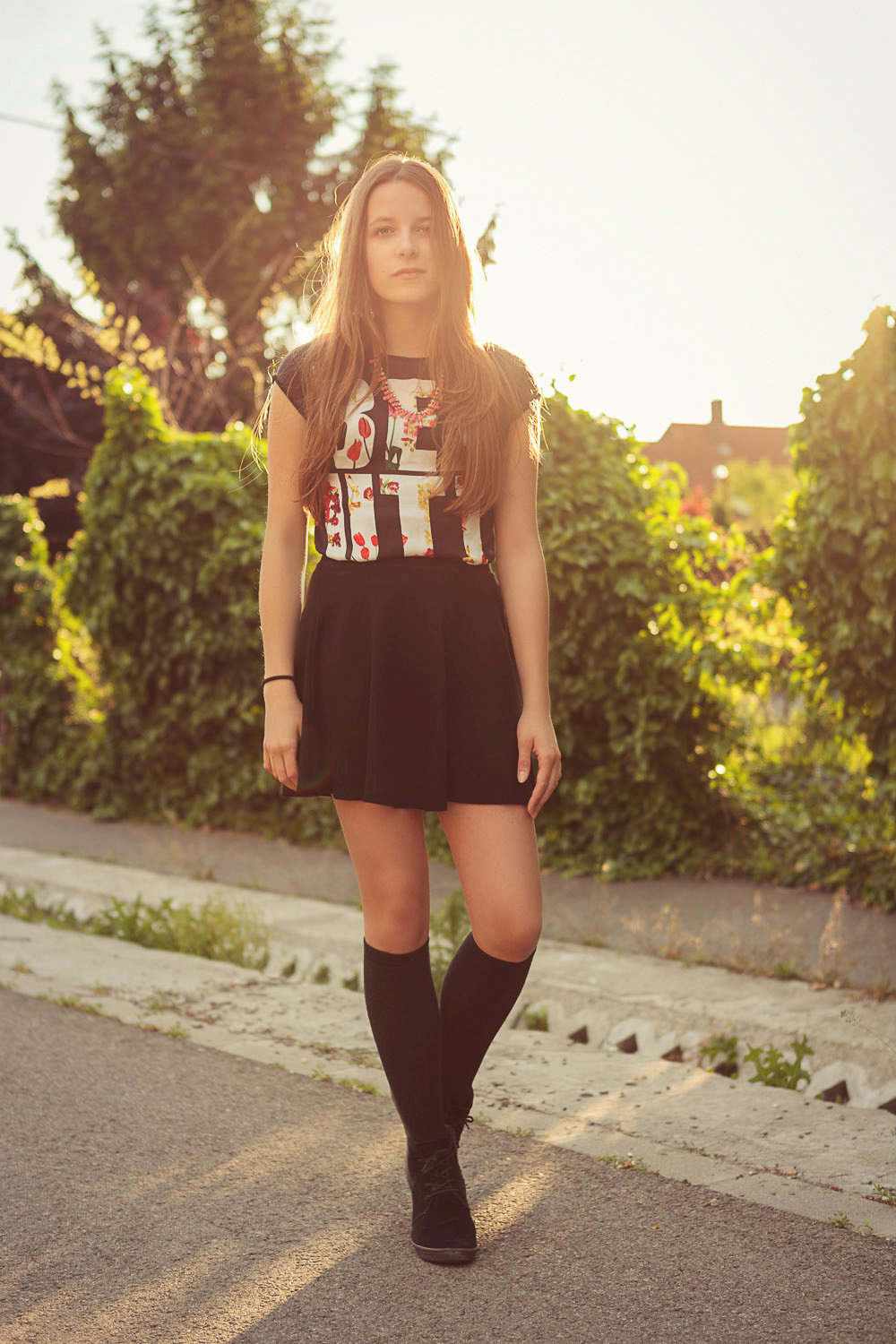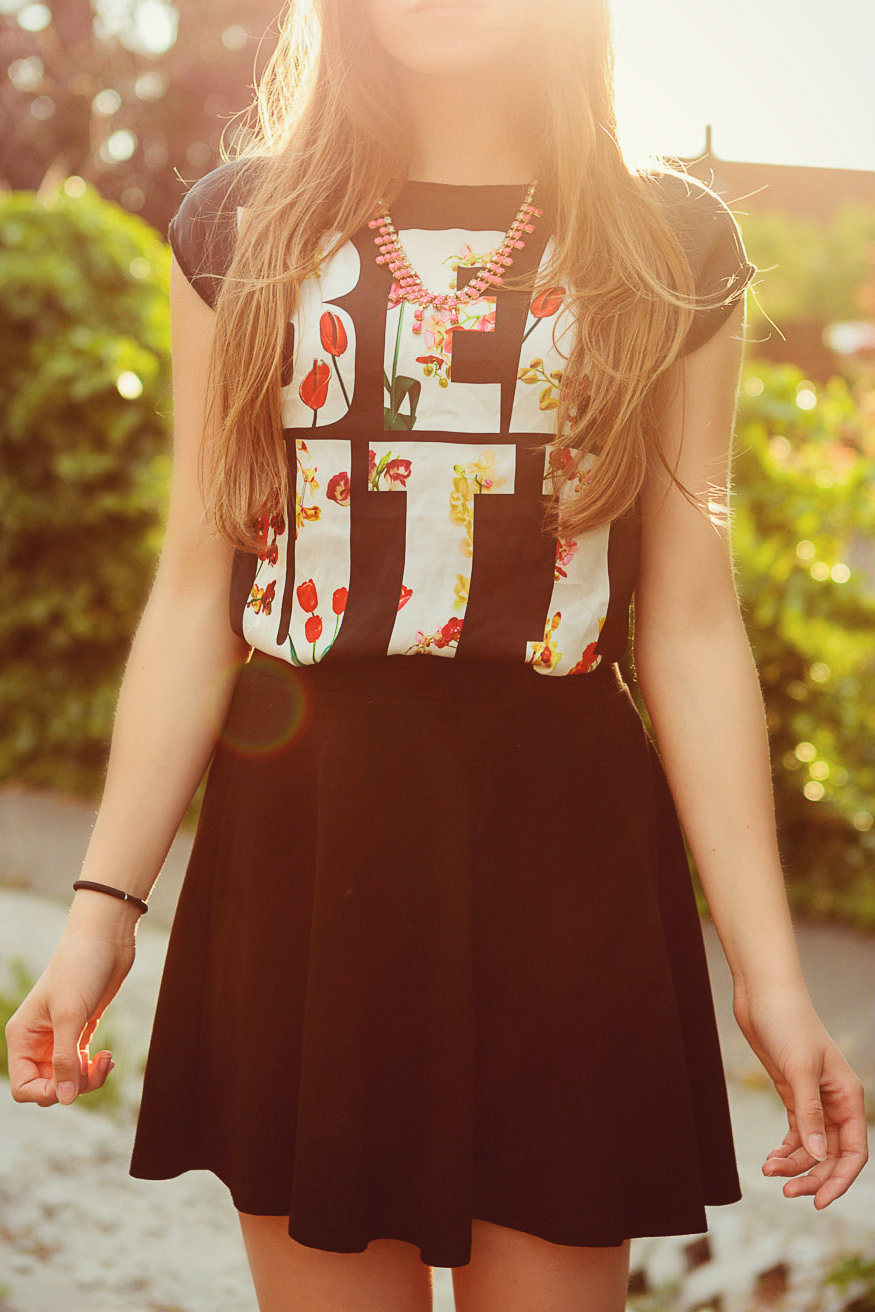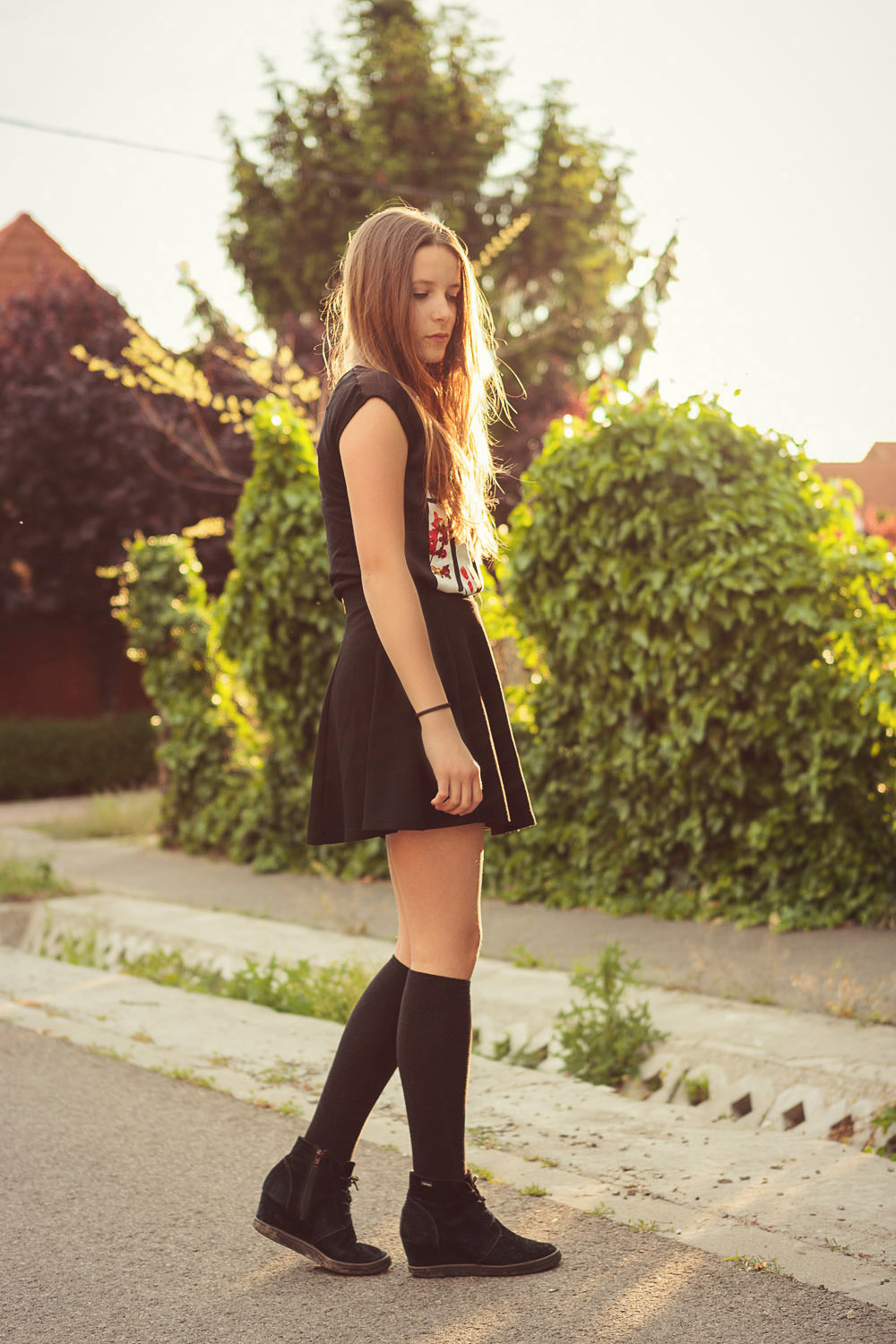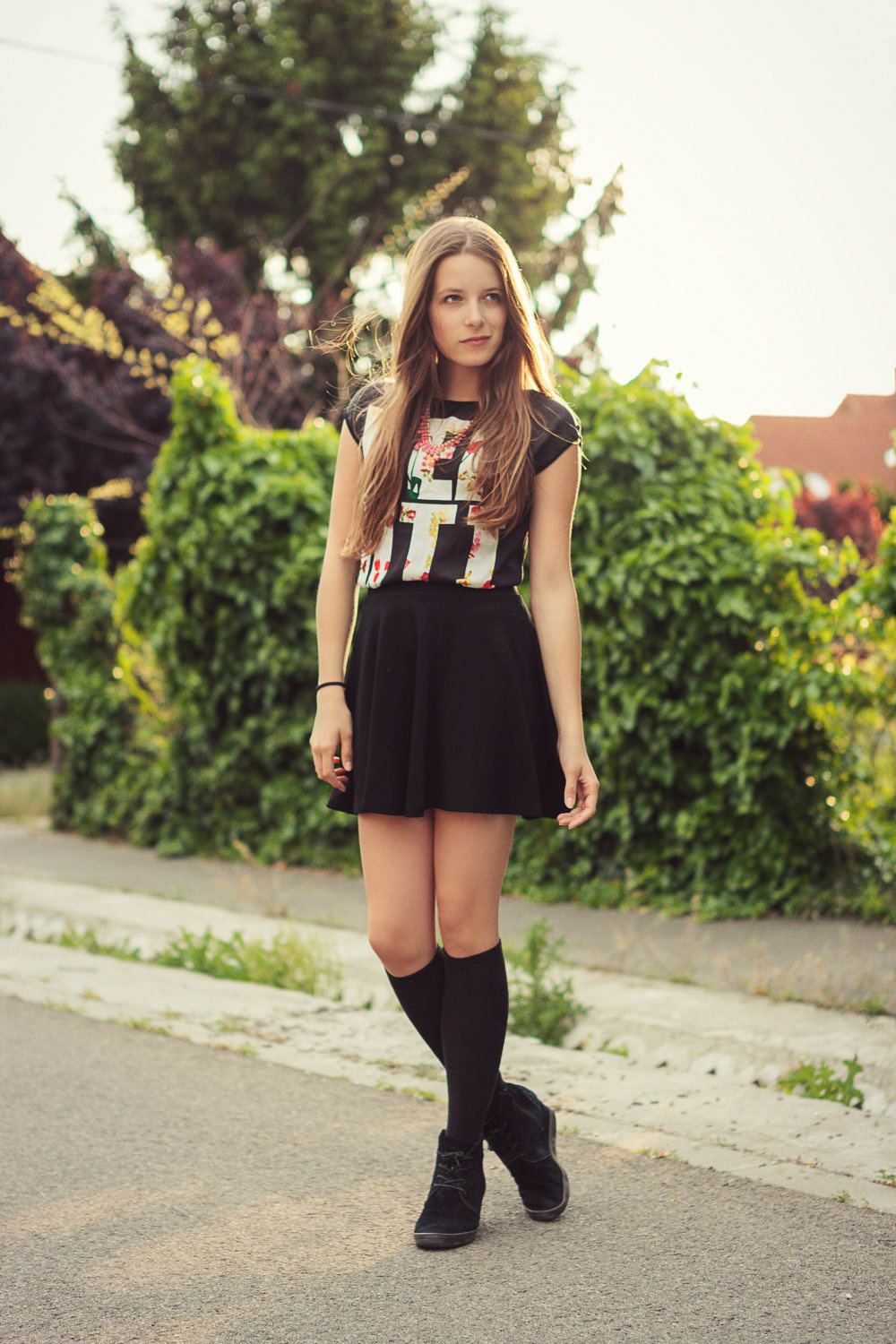 blouse: Etam / skirt: H&M / boots: Esprit / socks: Calzedonia / necklace: H&M