Well, Easter is over for a long time but bunny nails are still fashionable! My favorite species of animal is bunny (the white ones especially) so when I saw an inspiration on Pinterest I knew I had to make this tutorial. In this post I'll show you how to do it yourself.
Igaz, Húsvét már rég elmúlt, de a nyuszis körmök ettől még divatosak! A kedvenc állatom a nyúl (főleg a fehér), úgyhogy amikor megláttam egy nyuszis körmös inspirációt Pinteresten, egyből úgy éreztem, ki kell próbálnom (kisebb-nagyobb változtatásokkal). Ebben a bejegyzésben megmutatom nektek, hogyan készíthetitek el saját magatoknak!
What do you need?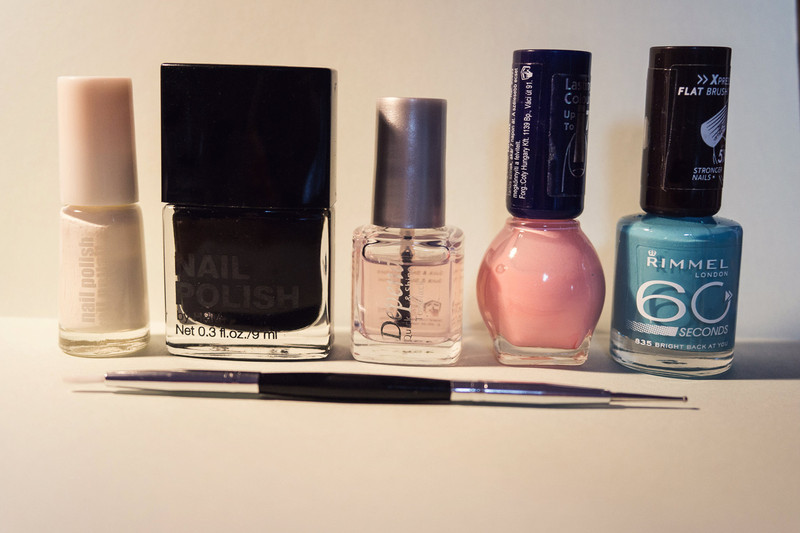 – white, black, pink and turquoise nail polishes (mines are from H&M, Miss Sporty, Rimmel)
– translucent nail polish
– thin brush (I got it from my BF, she bought it in a make up store I think)
– fehér, fekete, rózsaszín és türkiz körömlakk (az enyémek H&M, Miss Sporty és Rimmel lakkok)
– áttetsző körömlakk
– vékony ecset (az egyik barátnőmtől kaptam, szerintem a legtöbb drogériában/sminkes boltban lehet kapni ilyet)
And here are the 4 steps!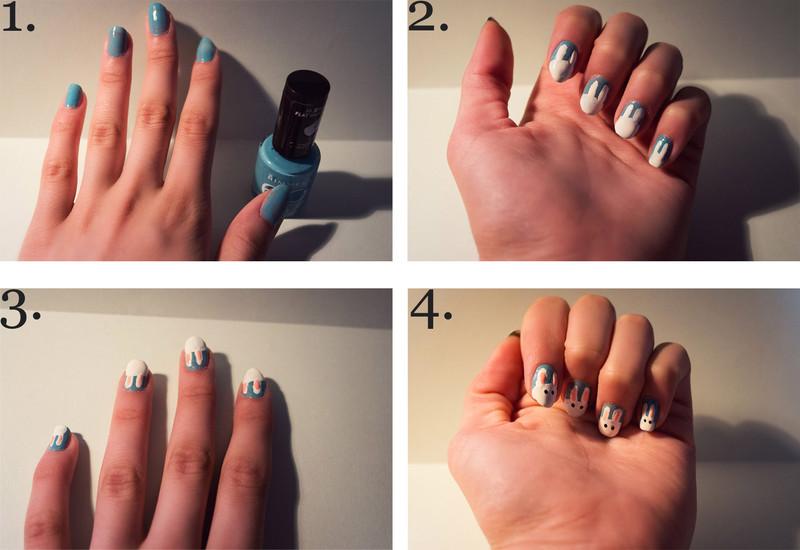 … And it's ready!
Hope you enjoyed it! The last Amsterdam Photo Diary post will be up on the blog tomorrow! :*
Oh, and at the weekend I'll be on a trip with my class so I just realized that I can't announce the winner of my Oasap giveaway. So the end of the giveaway will be on Friday (tomorrow at 7 pm) in the evening (on the 31st May, Friday)! So if you haven't participated in the game, don't hesitate, you have only one day left!
Remélem, tetszett! Az utolsó Amszterdam Photo Diary-s posztom holnap kerül fel a blogra! :*
A hétvégén osztálykiránduláson leszek, és a napokban döbbentem rá, hogy emiatt nem fogom tudni kihirdetni szombaton (jún. 1.) az Oasap nyereményjáték győztesét. Ezért végül is úgy döntöttem, hogy a játéknak péntek este lesz vége (máj. 31., 19:00). Úgyhogy ha még nem jelentkeztetek, itt az idő: már csak 1 napotok maradt!