I had such a busy weekend (this is why I haven't written a blog post since Thursday). On Saturday we were at the aerobic championship where we won two gold medals with the team! :) Today we went to Lake Velence to celebrate my cousin's birthday (sweet 3!), and in the afternoon I met Veve at Allee (shopping mall) because her birthday was in this week too. I sewed a long burgundy skirt to her, it looks like 'The Girl On Fire' skirt, but there're no flowers on the bottom.
Today's outfit is of printed Zara pants, light pink blouse (new favorite) and black balerina shoes. You have already seen these pants in so many posts because I can't get bored of them, and they fit to many clothes. I usually pair them with black, grey, white or pink tops or sometimes with burgundy.
Nagyon eseménydús hétvégém volt (emiatt nem írtam bejegyzést csütörtök óta…). Szombaton aerobic országos bajnokságon voltunk, ahol két arany érmet is szereztünk! :) Ma pedig Velencére mentünk megünnepelni az unokatestvérem szülinapját (3 éves lett a drága), utána pedig találkoztam Vevével az Allee-ban. Neki is a héten volt szülinapja, egy hosszú, bordó szoknyát varrtam neki, olyat, mint a 'The Girl On Fire' szoknya, csak az alján nincsenek virágok.
A mai outfit egy mintás Zara-s nadrágból (örök darab!), rózsaszín blúzból (új kedvenc) és fekete balerina cipőből áll. Ezt a nadrágot már jó néhány posztban láthattátok, mivel egyszerűen nem lehet megunni, és rengeteg ruhámhoz passzol. Mivel megtalálható a mintázatában a fekete, szürke, rózsaszín, fehér színek, ezekkel szoktam párosítani, illetve néha bordóval.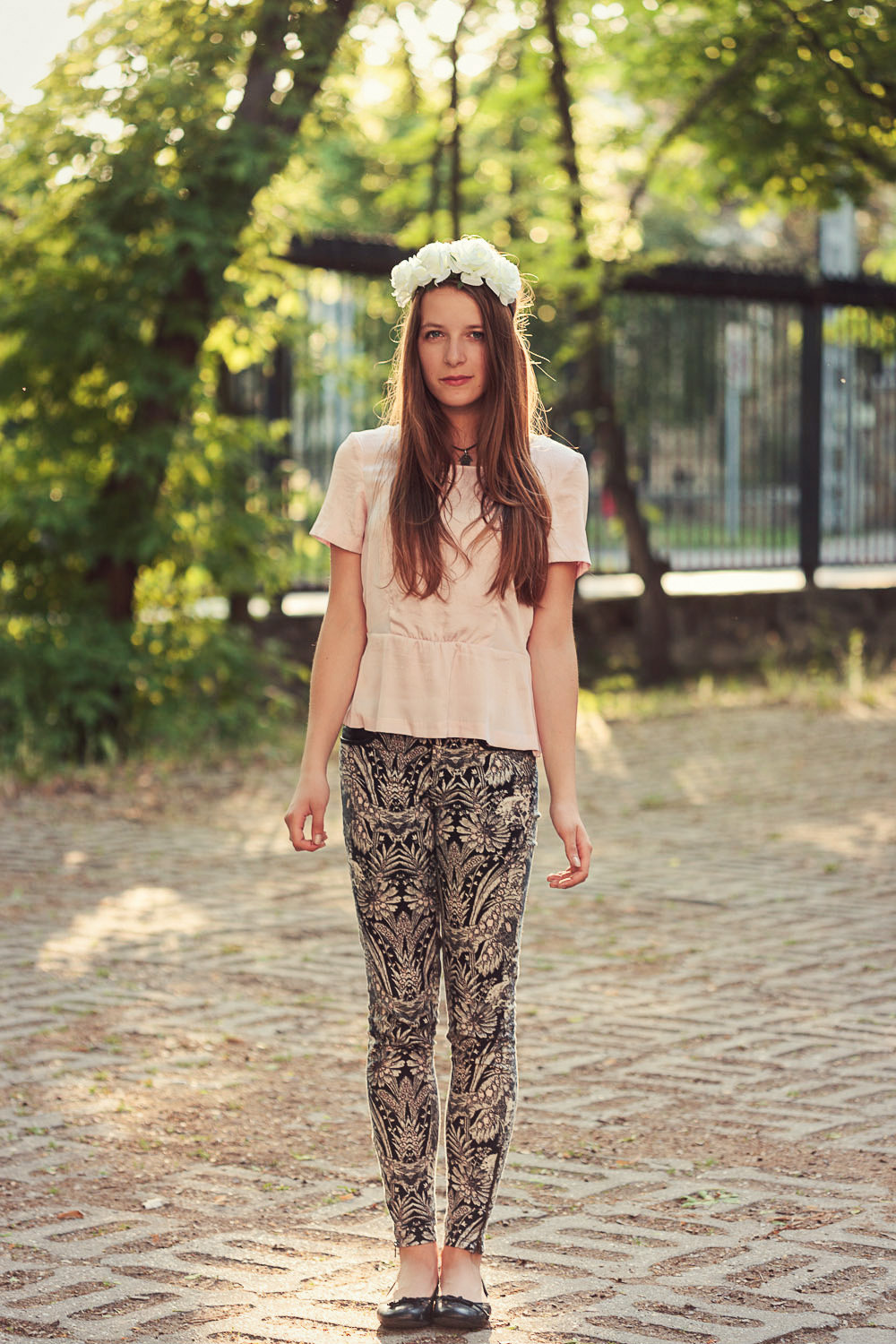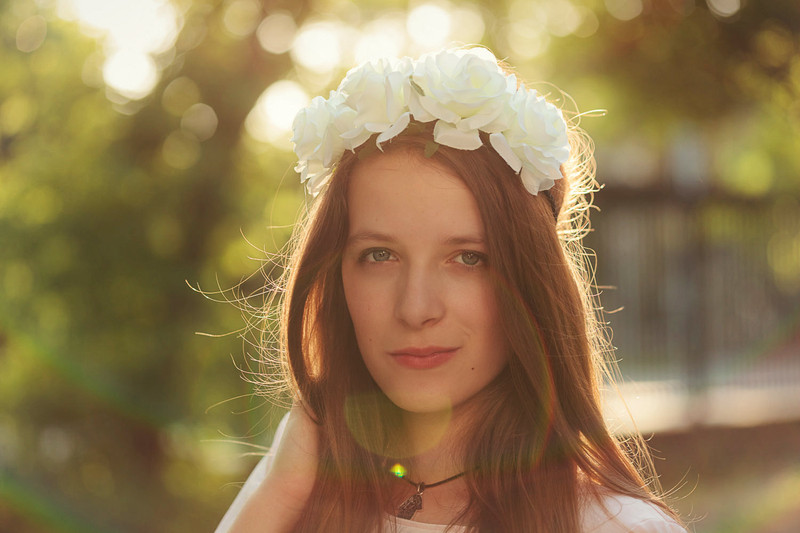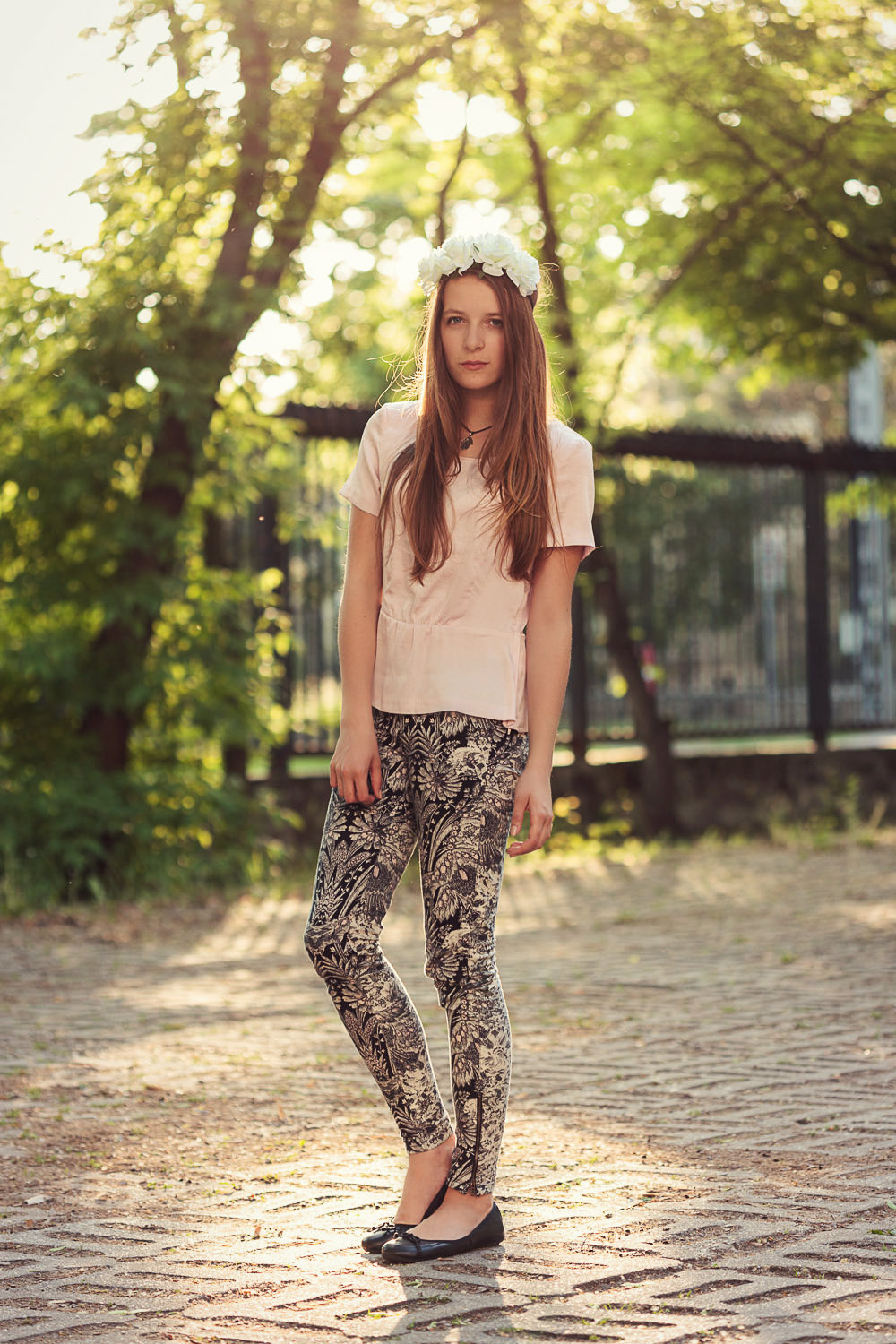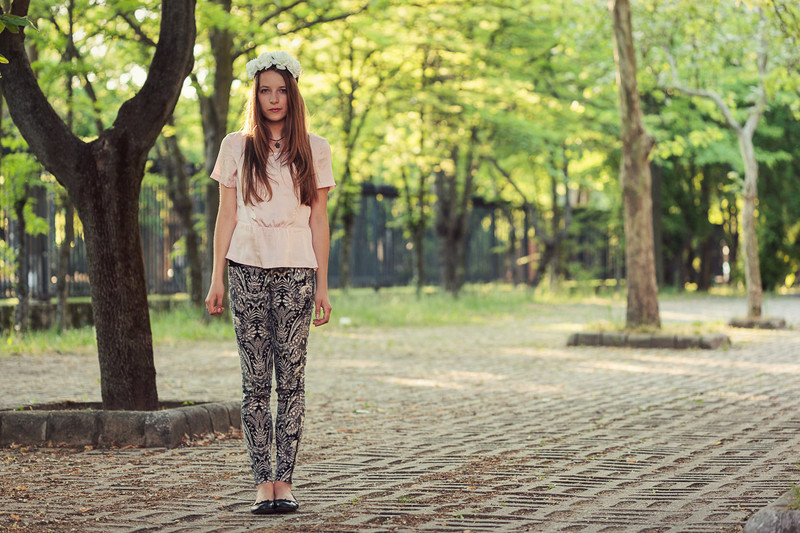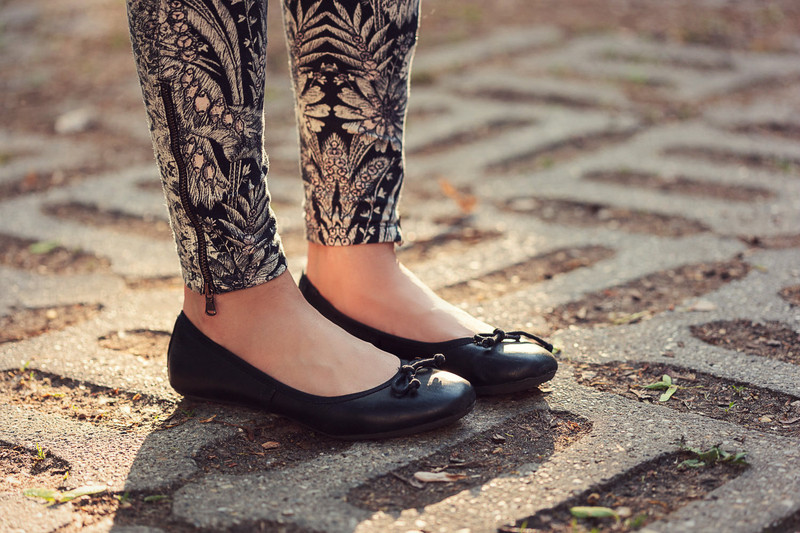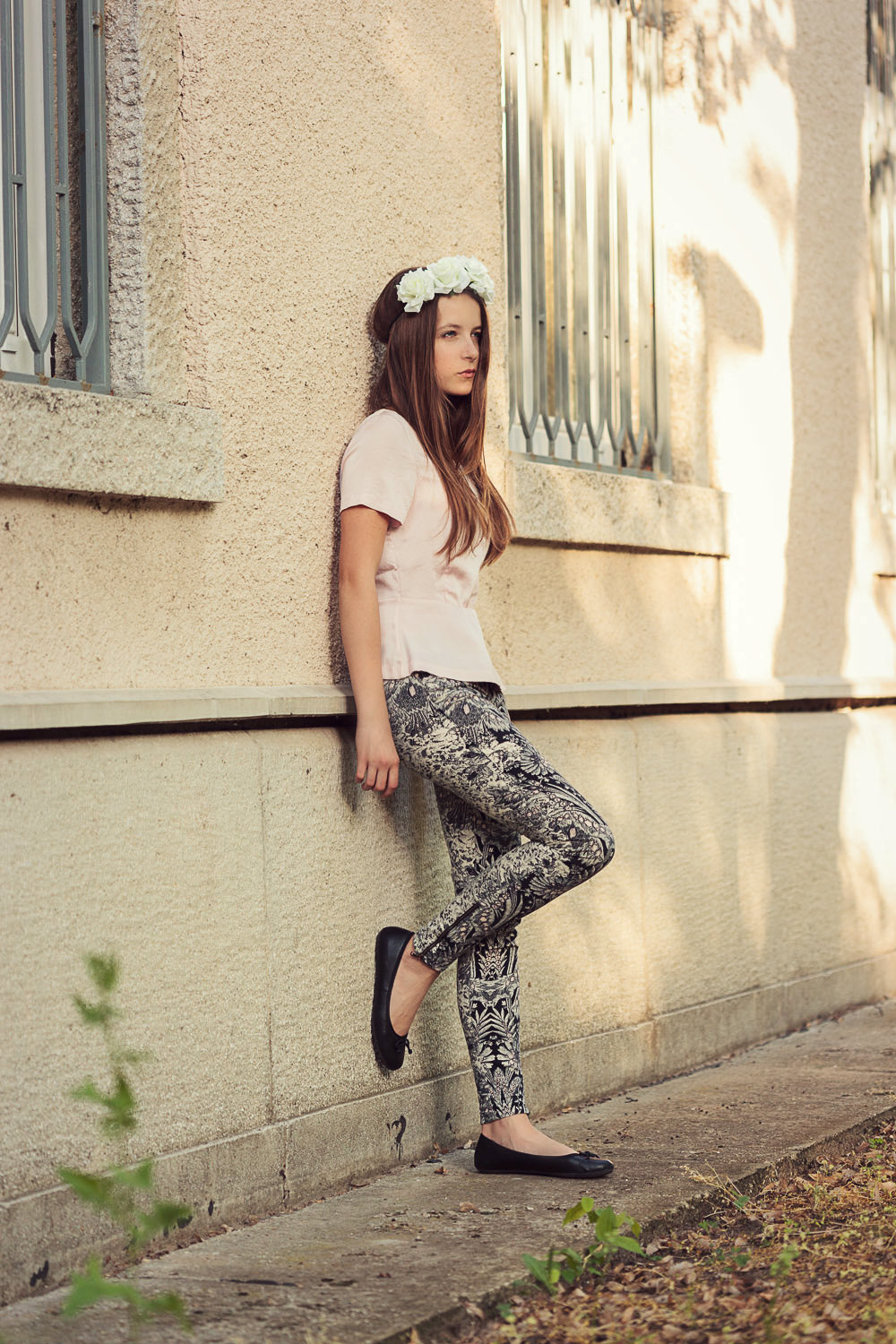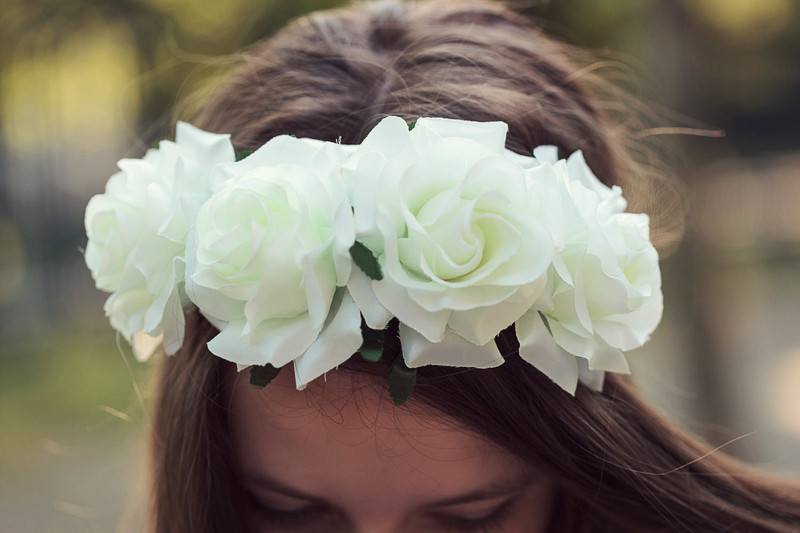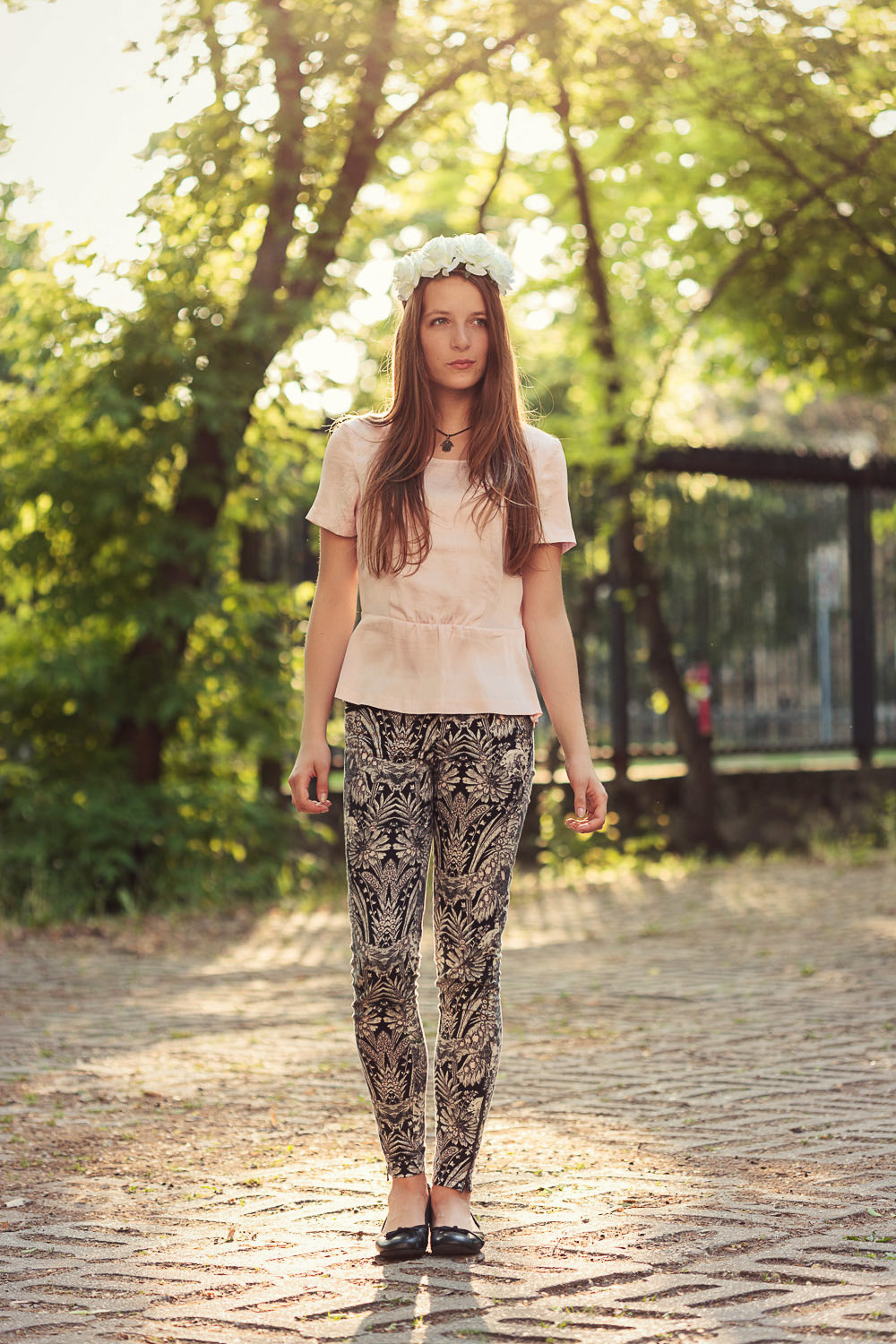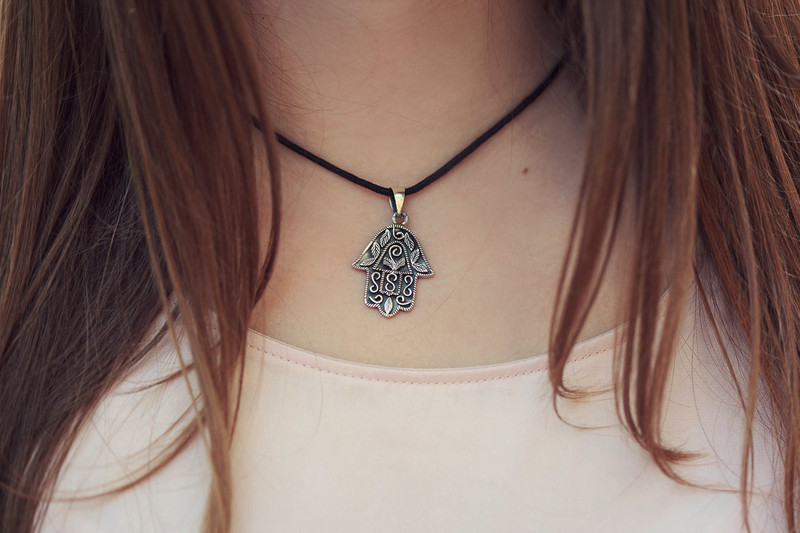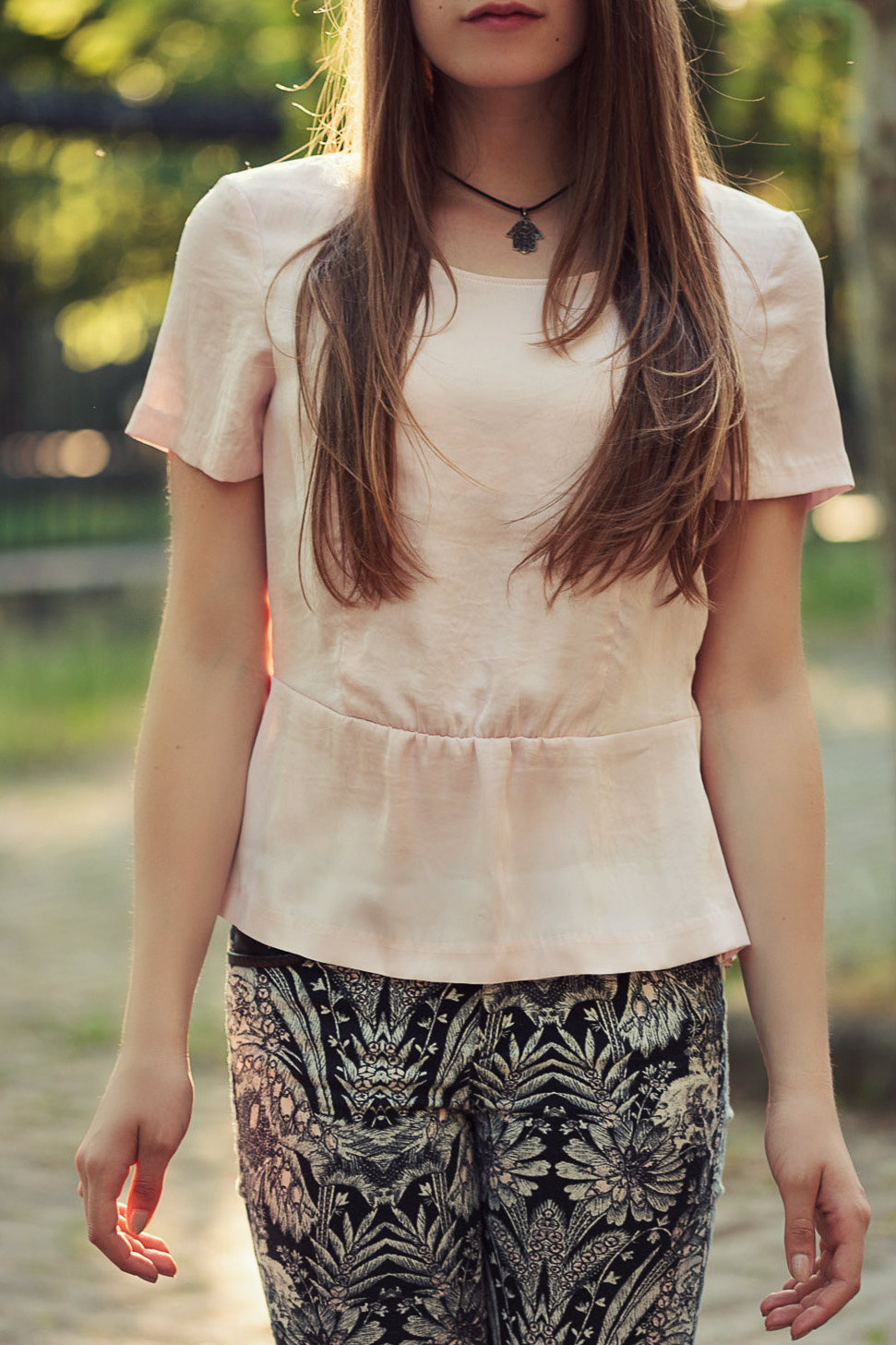 pants: Zara / blouse: H&M / flower crown: DIY / necklace: mandra.hu / shoes: Deichmann