I love studded clothes but my style is not too 'punk'. Usually I wear studded bags or headbands but that's all.
I thought I could try a 'punk-inspired' outfit. As I've told you in the latest post, I borrowed a few items from Julcsi (myBF). This jacket is also hers – I added it to my look. To make the outfit a bit girly (as always, I need something girly) I combined it with a black tutu skirt.
Imádom a szegecses ruhákat, de a stílusom nem túl 'punkos'. Általában max egy-két szegecses kiegészítő van rajtam egyszerre, pl hajpánt vagy táska.
Kitaláltam, hogy kéne csinálni egy kicsit punkosabb szettet. Az előző posztban említettem, hogy gyakran vesszük kölcsön egymás ruháit Julcsival (a legjobb barátnőmmel). Ezt a bőrdzsekit is az ő gardróbjából halásztam. :) Hogy egy kicsit lányosabbá tegyem az outfitet (mint mindig…), fekete tütü szoknyával kombináltam.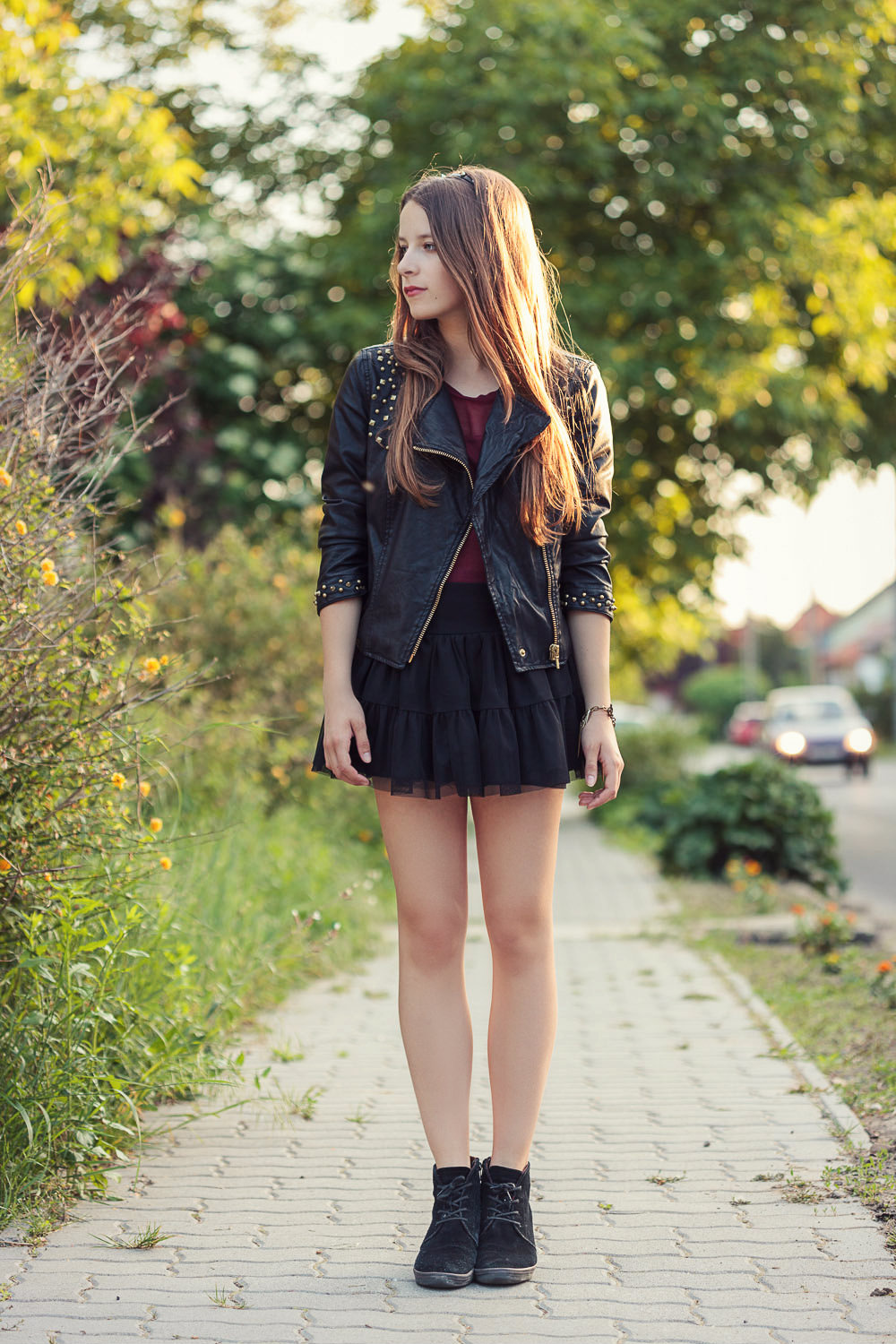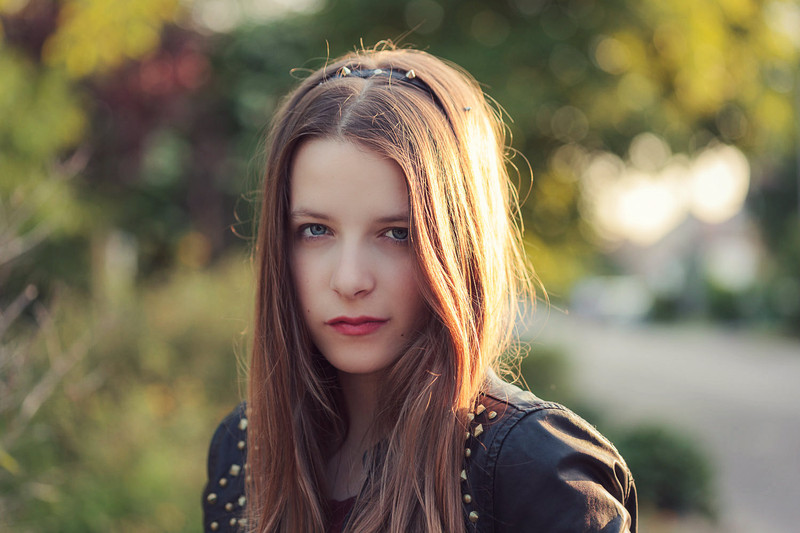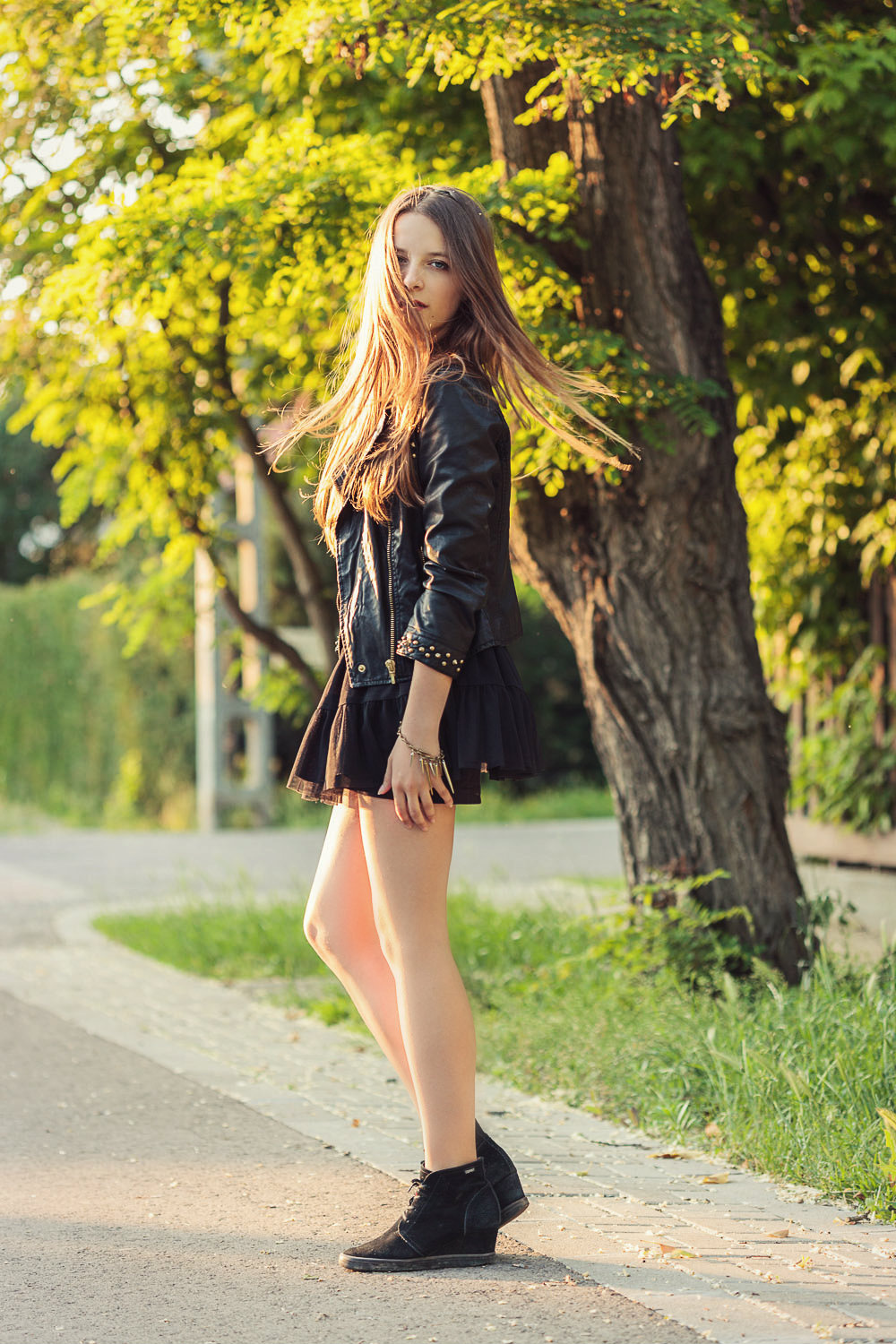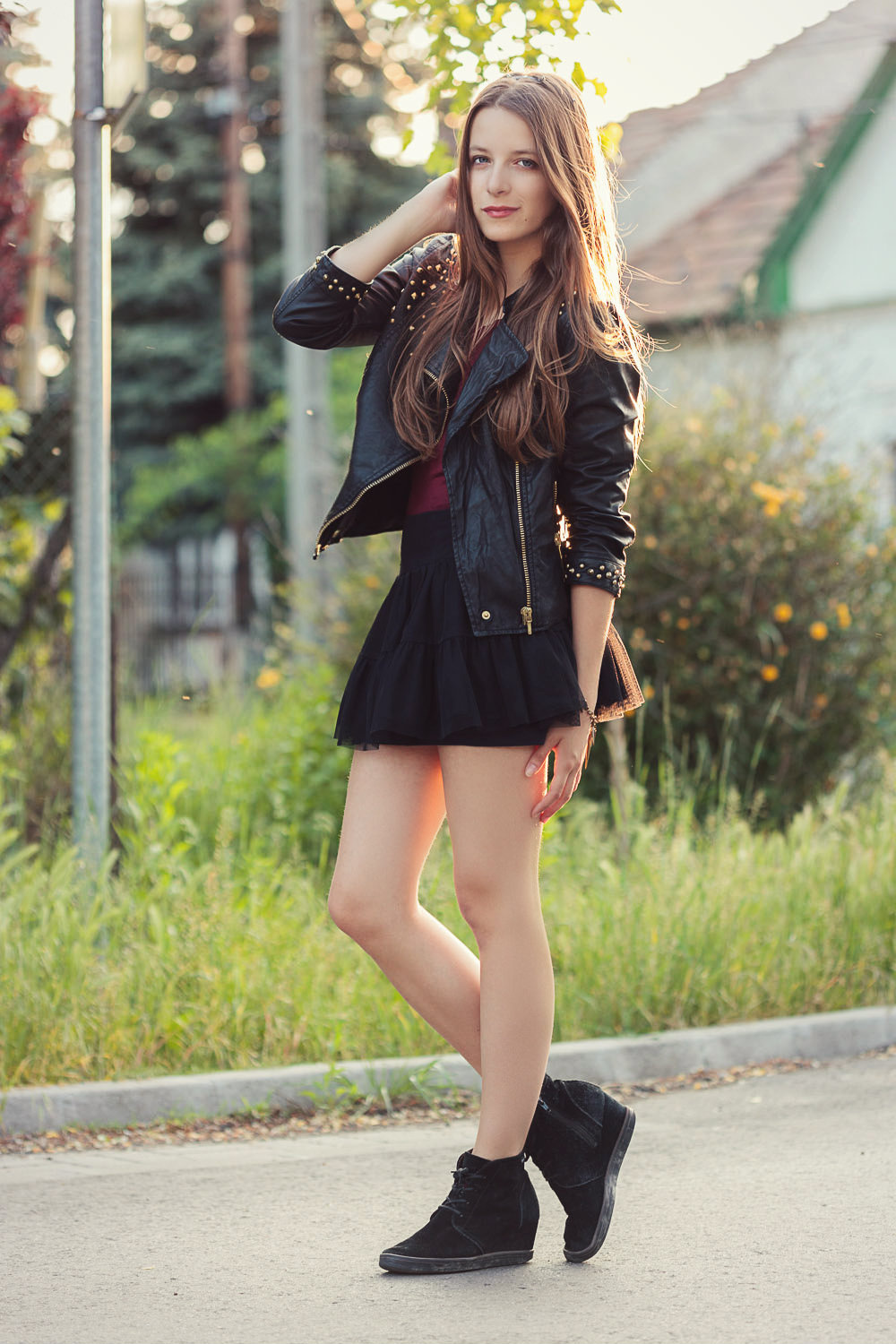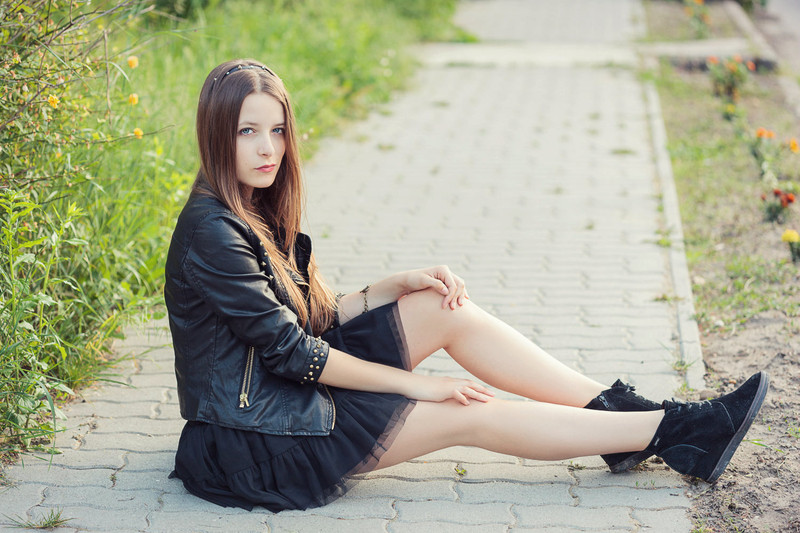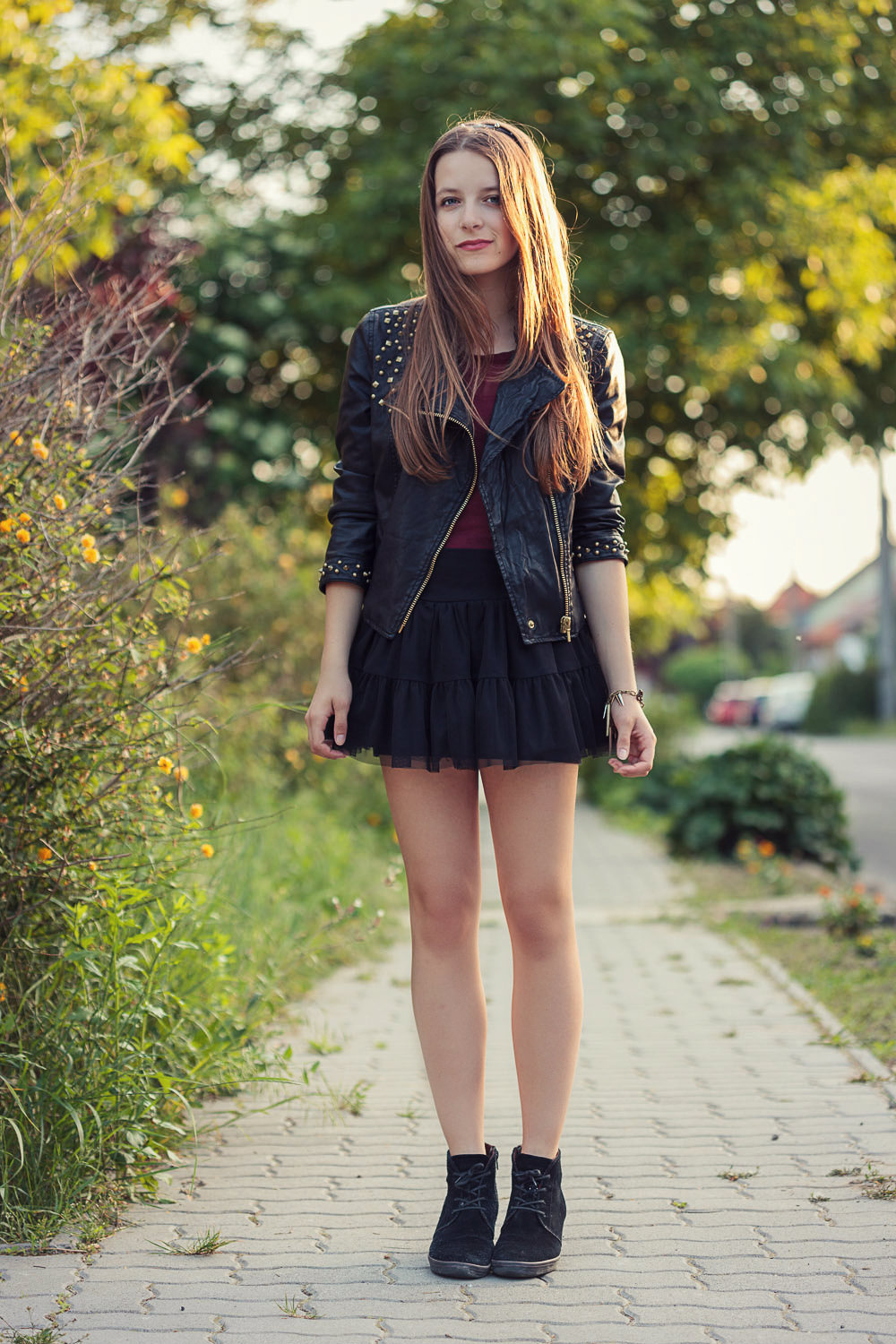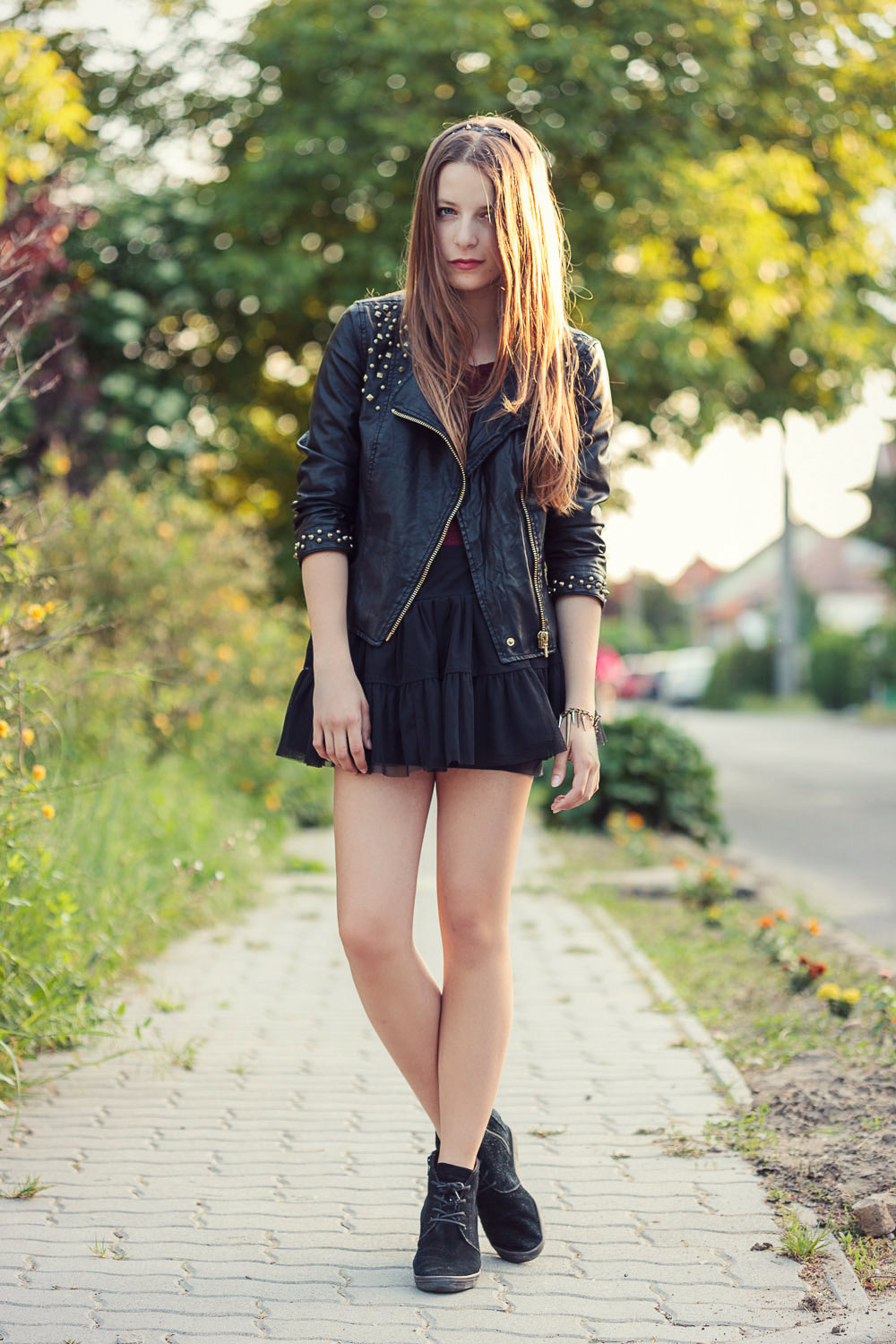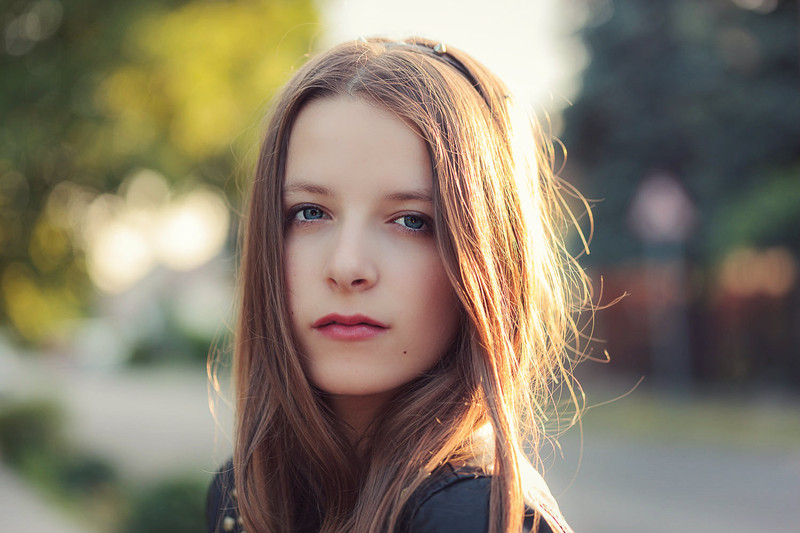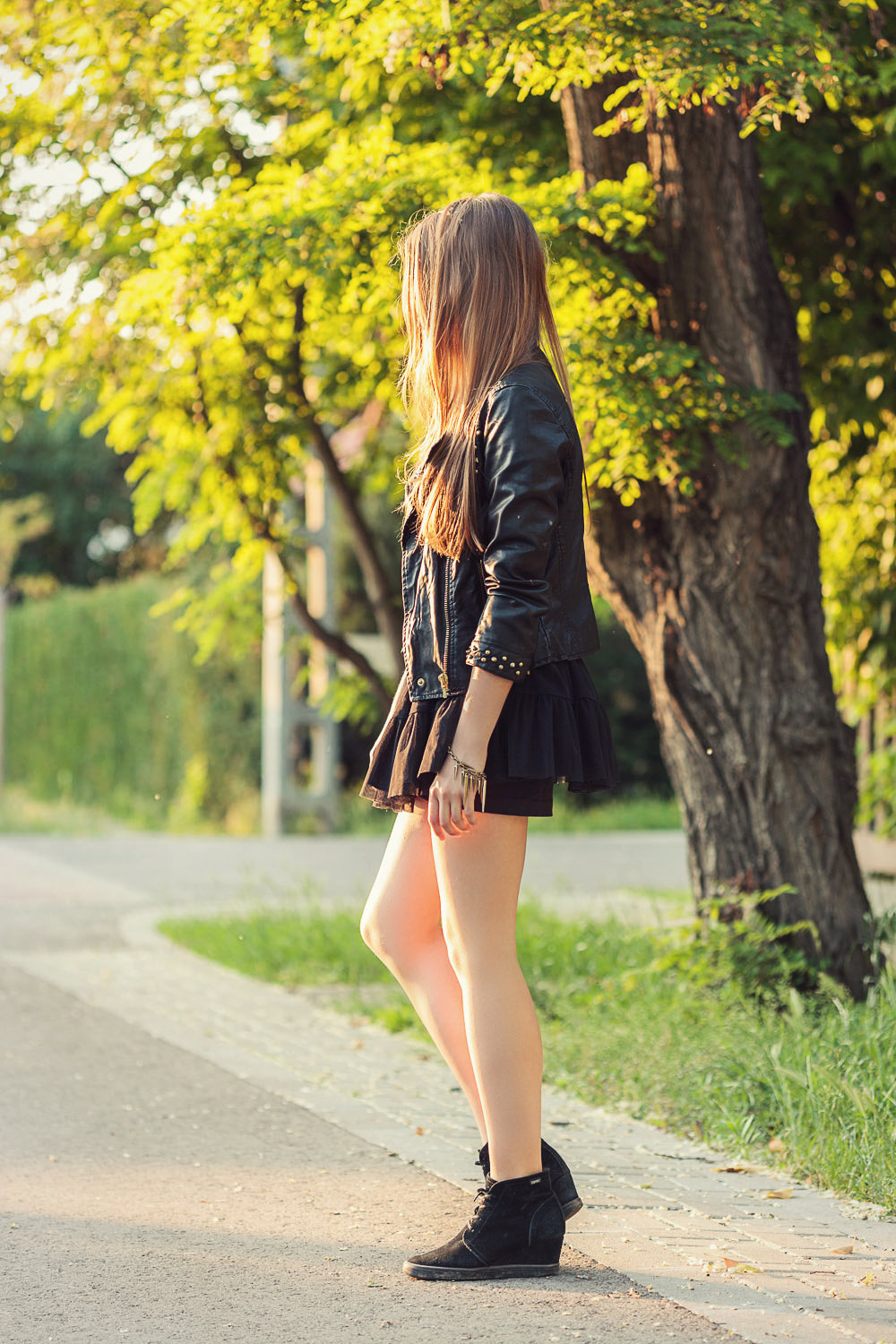 studded leather jacket: Zara / tutu skirt: New Look / boots: Esprit / top: Springfield /
headband: eBay / studded bracelet: I got it from Kerubina